Check Duplicate Copies for Free
You can use the simple and easy-to-use Copyscape site to check for duplicate copies of any of your content pieces. All you have to do is to paste the URL of your page and make a search.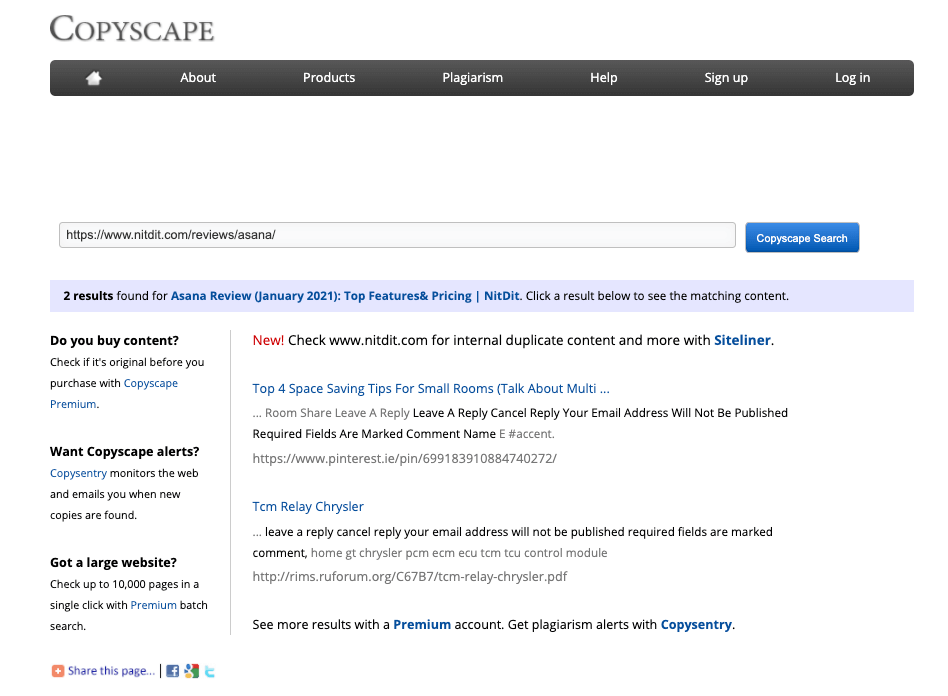 Check Your Blog Content
If you are using Copyscape premium, you can use the plagiarism checker tool offered by Copyscape to check the quality of your content and if you have unknowingly added any duplicate content.
If you are managing a content agency, Copyscape can be very handy to check the overall quality of your content before it goes to the client.
Check Offline
You can check plagiarism in your content by simply copying and pasting your content even when you are not connected to the internet.
PDF Upload
Generally, most of the content agencies use PDF or Word Doc to send content to the client. You can upload the same document to the Copyscape system to run it through a plagiarism check.
Check Large Volume of Content
You can check up to 10,000 pages in a single time using Copyscape making it a great choice even for the bigger content agencies.
Copyscape Premium API
Copyscape offers premium API which is a very handy option to check plagiarism as new content enters your system. It can perform a quick check or a detailed check of your content depending on your requirement and availability of time.
Copyscape Premium Plugin
If you are using WordPress for your site, the plugin offered by Copyscape will make the process very simple and easier for you to run your content through a plagiarism check before you publish it.
As you install the plugin, it will add the Copyscape check option so that you can check your content with a click.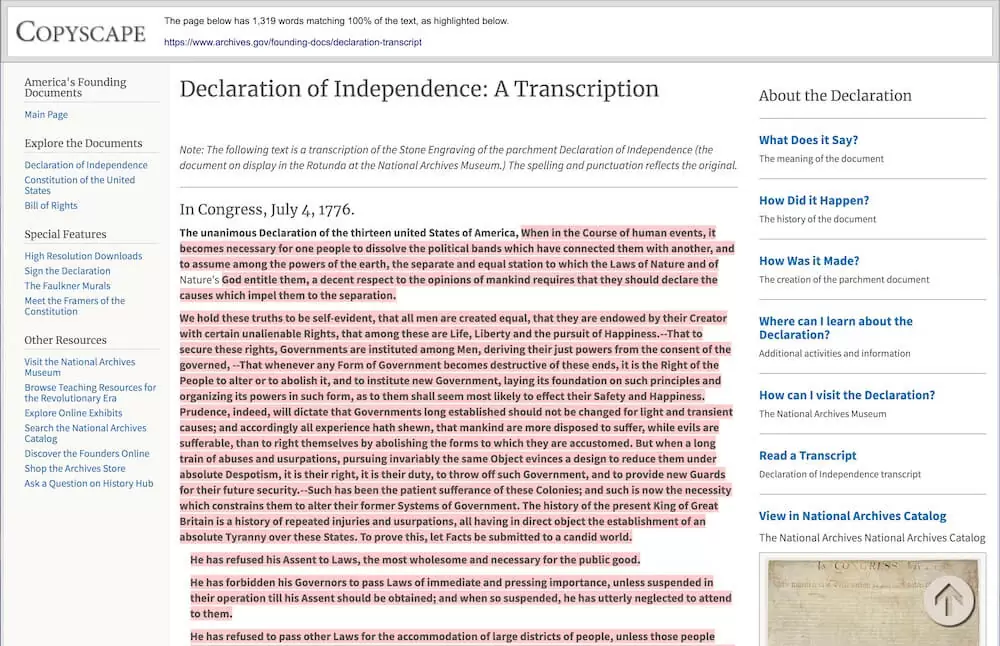 Copysentry
Copysentry is a product by Copyscape that will constantly monitor the web to find the copies of your pages and keep on updating you so that you can take a quick option to get those removed before your site gets hit.
The price for Copysentry starts at $4.95/month for up to 10 pages and $0.25/month per additional page.