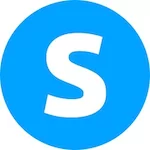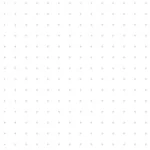 Systeme.io, an one-stop solution for marketers to create marketing pages, optimize, automate and more.
Systeme.io Review: Top Features, Pricing, Pros & Cons
Systeme.io is a robust suite of marketing tools that helps you to start, manage and grow your online business. This one-stop marketing suite was created by Aurelien — a tech expert with a consulting background. 
Systeme.io was launched back in 2010 and since its launch, it has grown exponentially. As of now, it has been trusted by more than 8,000+ users all over the globe. 
The Systeme.io suite of tools includes six powerful toolsets that help you to grow and prosper your online business. These tools are — sales funnels, email marketing, online courses, website builder, marketing automation, and affiliate program management.  With Systeme.io you can at least save $320/month because Systeme.io provides all these tools in one place. 
Systeme.io is the perfect solution for someone who is looking to run a profitable online business without paying dozens of different tools. It's a perfect solution for — bloggers, marketers, entrepreneurs, small business owners, etc.
Create a comprehensive sales funnel
A complete marketing platform
Great for beginners
Ready template for building a website
Drag and drop website builder
Create unlimited email campaigns
Create online courses and make money
Effective marketing automation features
No or limited integration options
So many features and options may confuse newbies
We love to hear from you. If you have used this product already, please share your thoughts with our audience.
03.
An intuitive website builder
04.
Affiliate program management
10.
eCommerce & dropshipping
Founder of Systeme.io: Aurelian Amacker
Aurelien Amacker is a French internet marketer and founder of Systeme.io a software as a service (SAAS) platform that makes over $400K per month. It is an all-in-one platform for marketers to create a sales funnel, email marketing, and a website-building pla