Elementor Cloud Website is a completely hosted solution to build a website. You don't need a separate hosting account if you are using this Elementor service. You can quickly signup and start building your website. Everything you need to start and grow your website will be within this platform.
Elementor Cloud Website comes with a flat price of $99 per year and it is a great option for small and medium-sized businesses. If you are a newbie user and don't want to handle the technical aspect of managing a website, Elementor Cloud Website can be the answer for you.
There are a number of other platforms these days that offer completely hosted solutions to build a website. Let's have a look at the top Elementor Cloud Website alternatives below.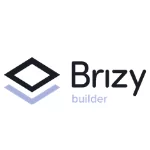 Brizy Cloud offered by the Brizy platform is similar to Elementor cloud. Like Elementor, Brizy also offers a WordPress plugin that you can use with your WordPress site or you may choose Brizy Cloud to host and build your site within their platform.
LearnDash Cloud is an all-in-one hosted platform that you can use to create your online learning website. The tools come with automated WordPress integration, beautiful customizable templates, and the power of LearnDash to help you build a perfect eLearning site.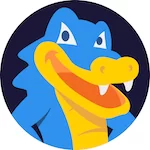 Gator Website Builder is a product by HostGator. We all know HostGator as one of the leading website hosting service providers. Now, with the Gator Website Builder, you will have the complete all-in-one solution within the platform to host and build your website.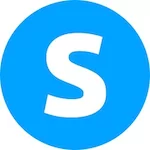 Systeme.io is a reliable all-in-one marketing suite that is flexible and affordable. If you're someone sitting on the fence about choosing Systeme.io, this review will help you get detailed insights into this platform. To help you understand the nitty-gritty details of Systeme.io, we have done an in-depth review of Systeme.io. In this review we'll take various aspects such as ease...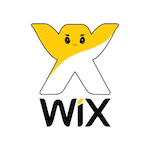 Wix is one of the most popular names in the world of website design platforms. Even though the competition is pretty tough in this market with names like WordPress and Joomla, Wix has steadily grown as a popular alternative and feasible web design solution. Wix has over 110 million users from 190 countries around the world. The platform has over...
If you are a complete newbie in the internet ecosystem and wish to create your presence by publishing your content, SITE123 is a great place to start with. Here, you can create your website for free. Don't need any technical knowledge to start your website. You can register in a minute, select your template, and get started. You can use...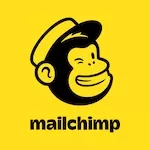 Email marketing is more than just sending a ton of emails to a certain amount of target audiences and waiting for them to click on the CTA button. A proper email marketing campaign has different ingredients and steps that altogether make your campaign successful. Here are the top steps you need to follow for getting started with MailChimp. Step 1:...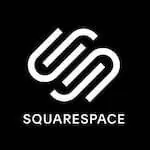 Squarespace is a popular website builder that you can use to create your website. If you need a quality and easy-to-use website builder then Squarespace is certainly one of the top solutions. Summing up the complete platform, Squarespace is a simple to use and comprehensive website builder. It allows users to create websites in an effortless and super-easy manner. All...

Ghost is a popular content publishing platform that came as an alternative to the leading blogging platforms like WordPress, Medium, or Tumblr. The platform is easy to get started and it is used by some of the leading names in the industry. The simplicity and the clean design of the platform make it a great solution for content publishers. You...
Q1. What is Elementor Cloud Website?
Elementor Cloud Website is a completely hosted website building solution by Elementor. They will host your site on Google Cloud Server which is completely managed by the Elementor team. You can use The Pro version of the plugin to create your website.
Q2. Which is the Best Elementor Cloud Website Alternative?
Brizy Cloud is the closest in terms of how it works and the features it offers. Like Elementor Brizy also comes with 2 versions, the WordPress plugin and the hosted cloud website building solution.
Q3. What Are The Advantages of Using Elementor Cloud Website Alternative?
The primary advantage of using Elementor Cloud Website or the alternatives is that you don't need to manage any technical aspects of building a website or hosting-related issues. They will manage everything, so you can focus on your core business.
Elementor Cloud Website Alternatives Price Comparison
Quick price comparison with the top alternatives
NitDit is reader-supported. Our post may contain affiliate links, when you buy through links on our site, we may earn an affiliate commission.