Looking for the best Duda alternatives? Well, we have listed some of the top options that you can use instead of Duda.
Duda is one of the most comprehensive website building solutions that you can use to create a general or eCommerce website. This is an all-in-one solution with marketing features, payment gateways, workflow management, etc.
While Duda is a great product, it is geared towards agencies who create websites for their clients. If you are looking for a website-building solution for your own business, here are some of the top options.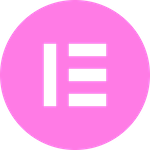 Elementor Cloud Website is a completely hosted solution offered by Elementor. Your site will be hosted on the fast Google Cloud server and you can use the power of Elementor to build a completely unique website. All the technical and hosting-related details will be managed by the Elementor team.
WordPress initially started as a blogging platform and now it is powering more than 40% of all the websites in the world. You can read this article about detailed WordPress statistics to know more about the software. If you are completely new to the website builder and the content management system that you can use to create a website without...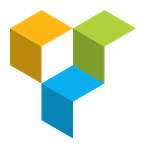 There are a number of features you should know about before using Visual Composer. Here are the ones you should know about: Drag-and-Drop Page Builder The first thing that you will notice about Visual Composer is the drag-and-drop interface. With it, you can create any layout imaginable without touching a single line of code. This drag-and-drop web page builder makes...
Developing your own website is comparable to setting up an online space for your business and personal life. It's a place where you can unwind and expand your social circle. First of all, you want it to be captivating and eye-catching so that more visitors will become clients or customers. How are you able to do so? It all boils...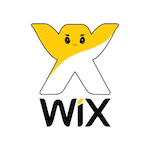 Wix is one of the most popular names in the world of website design platforms. Even though the competition is pretty tough in this market with names like WordPress and Joomla, Wix has steadily grown as a popular alternative and feasible web design solution. Wix has over 110 million users from 190 countries around the world. The platform has over...
If you are a complete newbie in the internet ecosystem and wish to create your presence by publishing your content, SITE123 is a great place to start with. Here, you can create your website for free. Don't need any technical knowledge to start your website. You can register in a minute, select your template, and get started. You can use...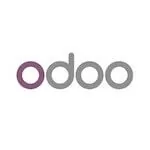 The Odoo Website Builder is released under the terms of the Open Source GNU Affero General Public License (AGPL). This gives you the freedom to use the software for any purpose, distribute it, and modify it. The software is released in a transparent development process, meaning that anyone can follow along and contribute to new features. However, the Odoo Website...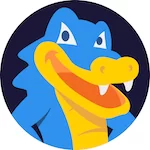 Gator is a famous website builder by HostGator, suitable for businesses of all sizes. It is an intuitive platform that enables users to create a professional website without prior experience or design knowledge. Gator offers a wide range of templates that can be customized to suit the specific needs of your business. You can also add eCommerce functionality to your...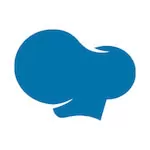 Are you looking to know more about the popular WordPress plugin WPBakery? If yes, then you are on the right page. Look no further as we bring you a highly researched, hands-on guide of the popular WordPress page builder plugin WPBakery. It includes all the major features and everything else that you need to know about WPBakery. Let's get started...
The BigCommerce user interface is designed to be both user-friendly and powerful. It provides users with all the tools they need to manage their online store, including an easy-to-use drag-and-drop editor, a powerful product catalog manager, and a robust order management system. The BigCommerce user interface also includes a number of built-in marketing tools that allow merchants to quickly and...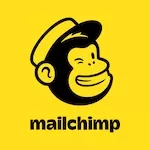 Email marketing is more than just sending a ton of emails to a certain amount of target audiences and waiting for them to click on the CTA button. A proper email marketing campaign has different ingredients and steps that altogether make your campaign successful. Here are the top steps you need to follow for getting started with MailChimp. Step 1:...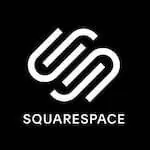 Squarespace is a popular website builder that you can use to create your website. If you need a quality and easy-to-use website builder then Squarespace is certainly one of the top solutions. Summing up the complete platform, Squarespace is a simple to use and comprehensive website builder. It allows users to create websites in an effortless and super-easy manner. All...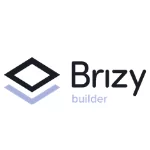 As already mentioned, Brizy offers two options for creating your website. One with WordPress CMS and another with their own hosting. You can create a complete new website using the Brizy Cloud platform. We will look at both options in detail. Brizy Website Builder Brizy is one of the leading website builders for WordPress at the moment and you can...
Q1. What is Duda?
Duda is a comprehensive all-in-one website builder that you can use to create your own or your client's website. If you are managing a website design agency, Duda can be a very handy platform for you. It offers amazing features and options to agencies to create mass websites with limited time while you can manage all the clients and payments right from the dashboard.
Q2. Is Duda Free?
No, Duda is a premium product. The price starts at $14 per month.
Q3. What Are The Best Alternatives to Duda?
There are many quality website-building platforms these days. You can use products like Elementor cloud platform, Wix, or Squarespace to create your website.
Q4. Do I Need Any Technical Knowledge to Use These Platforms?
No, most of these platform offers a simple drag-and-drop website building interface, so you don't need any technical knowledge.
Q5. Are These Platforms Good for eCommerce Sites?
Yes, all the Duda alternatives we mentioned in this list are good for all kinds of websites including eCommerce sites.
Duda Alternatives Price Comparison
Quick price comparison with the top alternatives
NitDit is reader-supported. Our post may contain affiliate links, when you buy through links on our site, we may earn an affiliate commission.