Are you looking for the best video editing software? Well, we have listed some of the top options that you can use to create professional videos with minimum effort.
There are a number of websites that provide free video editing software for making simple edits on your video. The following are the top video editor that you can use to edit your video online.
When you go for video editing software, most of them have a learning curve. You have to spend time with the software to understand it and make it work properly.
Whether you are a beginner or a professional user, searching for reliable video-making software can be time-consuming and challenging, especially to figure out which one is worth investing in. 
Therefore, we have hand-picked the top software with excellent functionality. By the end of this article, you can easily pick the one that suits your need and budget and enjoy unlimited video making! 
Let's get into the list of top video editors without further ado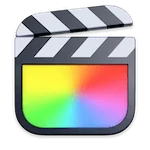 Apple's Final Cut Pro X is one of the best video-making software for Mac users. The tool provides a versatile video editing experience with powerful features like intelligent color balancing, multi-cam editing, advanced tools for color corrections, 360-degree video, and more. 
The software offers a brilliant interface -both for beginners and professionals. If you are a professional, you will be impressed with its advanced features, including various effects, magnetic timeline, easy ways to edit and add audio, grouping tools, and more. 
In addition, you can try the tool for free with its generous 90 days free trial. After the free trial, you can decide to discontinue if you do not enjoy it. The only downside is that it is only available for Mac users. 
Q1. What is a Video Editor Software?
Once you create your videos, you will need an editing software that will help you to fine-tune all the clips on your video and make the final output ready to publish. You can use these software to cut the clips according to your need, add effects, add in into and outro to make it a complete product.
Q2. Are These Video Editing Software Free?
While most of the quality video editing software are paid products, some of these offers free plans with limited features.
Q3. What Are The Best Video Editing Software for YouTubers?
You can use any of the video editing software that we listed on this article. Software like iMovie, Final Cut Pro, and Adobe Premiere Pro are some of the top used software.
Best Video Editing Software Price Comparison
Quick price comparison of all the products in this list.
NitDit is reader-supported. Our post may contain affiliate links, when you buy through links on our site, we may earn an affiliate commission.