Are you looking for the best video editing software? Well, we have listed some of the top options that you can use to create professional videos with minimum effort.
There are a number of websites that provide free video editing software for making simple edits on your video. The following are the top video editor that you can use to edit your video online.
When you go for video editing software, most of them have a learning curve. You have to spend time with the software to understand it and make it work properly.
Whether you are a beginner or a professional user, searching for reliable video-making software can be time-consuming and challenging, especially to figure out which one is worth investing in.
Therefore, we have hand-picked the top software with excellent functionality. By the end of this article, you can easily pick the one that suits your need and budget and enjoy unlimited video making!
Let's get into the list of top video editors without further ado
01

. Apple Final Cut Pro X
Apple's Final Cut Pro X is one of the best video-making software for Mac users. The tool provides a versatile video editing experience with powerful features like intelligent color balancing, multi-cam editing, advanced tools for color corrections, 360-degree video, and more.
The software offers a brilliant interface -both for beginners and professionals. If you are a professional, you will be impressed with its advanced features, including various effects, magnetic timeline, easy ways to edit and add audio, grouping tools, and more.
In addition, you can try the tool for free with its generous 90 days free trial. After the free trial, you can decide to discontinue if you do not enjoy it. The only downside is that it is only available for Mac users.
Price: $299.99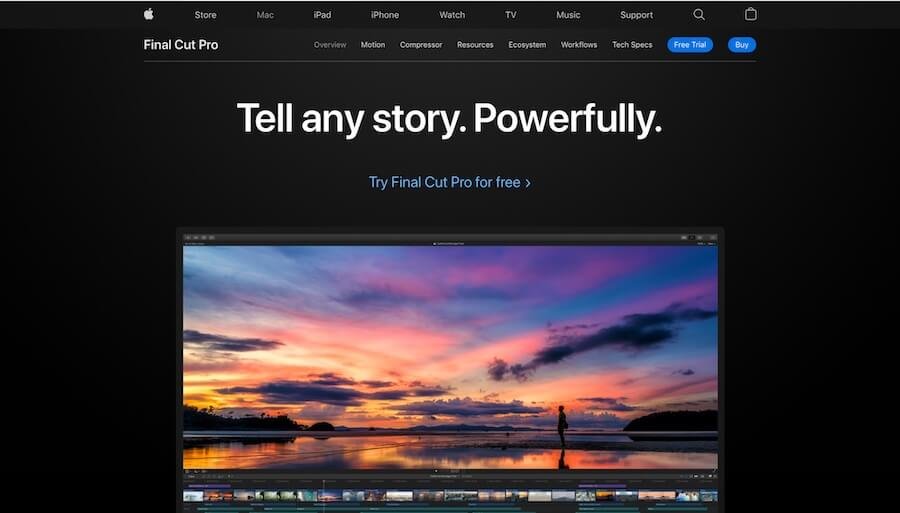 02

. Adobe Premiere Pro
Adobe Premiere Pro is one of the best video-making software compatible for both Mac and Windows users. The tool is used by the top professionals for editing their advertisements, YouTube videos, commercials, and more.
Top features for the software include 8k support, outstanding editing and trimming tools, 3D editing, excellent collaboration features, easy exporting, syncing, and more.
You can easily use the Adobe Premiere Pro with other Adobe tools. If you are not a subscriber of Creative Cloud, you will already have access to the tool. You can either subscribe to Adobe Premiere Pro alone or pick a subscription for Creative Cloud to get access to all the other tools.
Price: $20.99/month for Adobe Premiere pro app and $52.99/month for Creative Cloud subscription.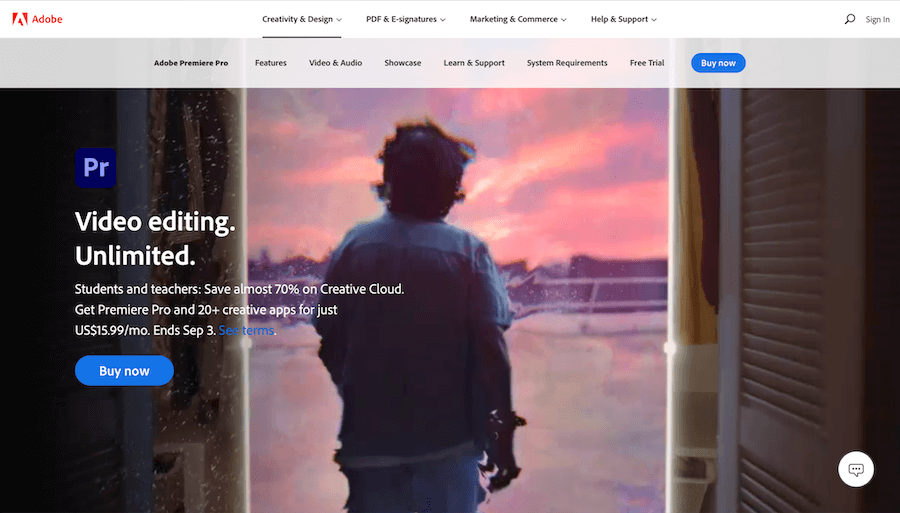 03

. Pinnacle Studio
When it comes to rendering, there is no better video-making tool than Pinnacle Studio. Not only the tool provides all the features of other top video editing tool, but also provides some of the advanced editing features and fastest interface.
The software is compatible with Windows users and provides excellent features such as 1,500 effects and templates, stop motion animation, HD video editing, multi-camera capturing, time remapping, and more.
The interface of the software is easy to understand. Additionally, you can purchase the app with a one-time payment. The best part about the purchase is that you are backed with 30 days money-back guarantee, which means you can always ask for a refund if you are unsatisfied with the product.
Price: Starts from $59.95 to $129.95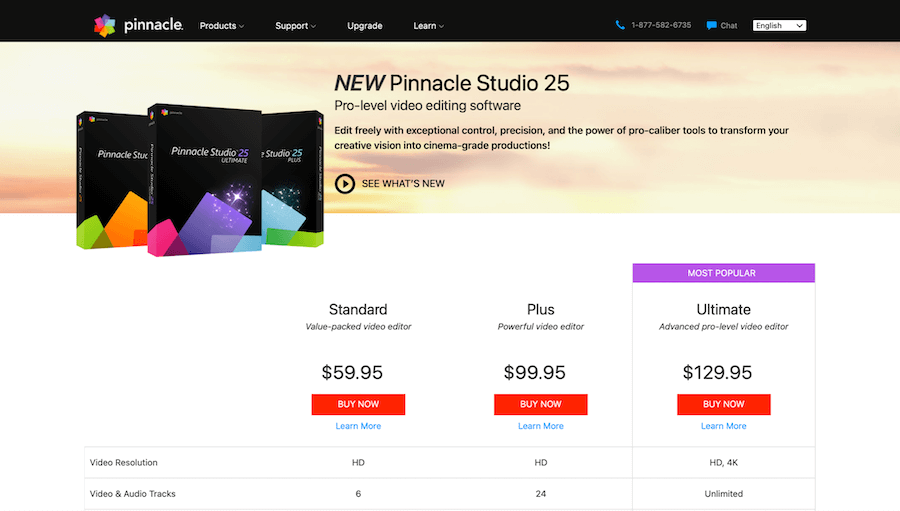 04

. VideoStudio ultimate
VideoStudio is an ultimate video editing software that ranks amongst the top 10 due to its incredible features, including 4K support and 360 degree VR. The software comes with an easy-to-use and intuitive interface, making it easier for beginners to edit and create stunning videos.
Additional features include multi-cam support, thousands of various effects, a music library for inserting them into your videos, 3D text editing, and more.
The tool works with layers making it ideal for newbies. Moreover, the tool comes at affordable pricing. The drawback of the tool is that due to its layer methods, it may not be ideal for professional users, and sometimes the tool lags, but for the low price, the tool is an excellent pick.
Price: Visite the site for pricing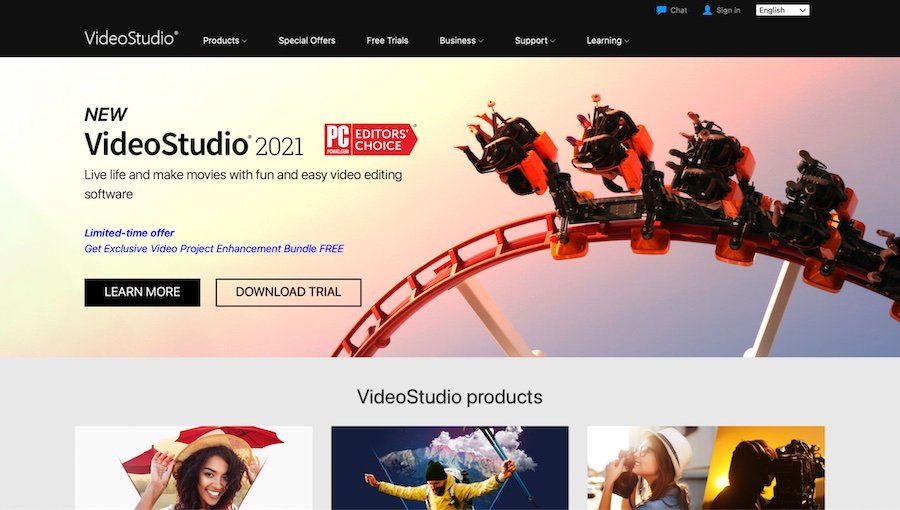 05

. Apple iMovie
If you are looking for elegant and easy-to-use video-making software, iMovie is hand-down one of the best software. Apple iMovie's ten filters are one of the prime reasons why we love it. However, it only works for Mac users.
Besides, it is integrated with Apple's environment, meaning if you are working on a project on your iPad or iPhone, you can easily AirDrop your video to your Mac and start editing with iMovie.
Another prominent feature of the software is the green screen. You can also import custom sounds and music tracks from iTunes and Garageband. Lastly, when your editing is all set, you can export them easily with the sharing options.
Price: Free.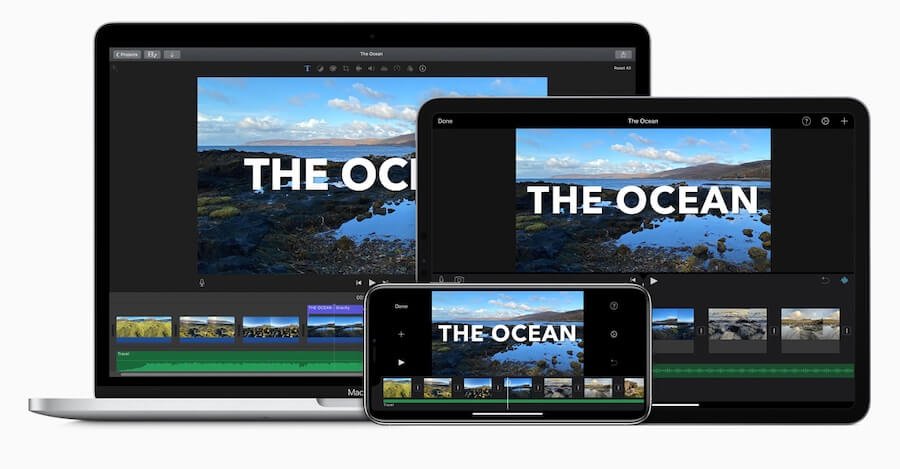 06

. Adobe Premiere Elements 
Adobe Premiere Elements has been a leader in the video editing world for a while now. The tool provides similar features as Premiere Pro but with more simplicity. Especially for users who need simple yet feature-rich software, Premiere Elements is the best option.
The features include bundles tracks, motion tracking, video stabilization, effects, face detection, and more.
With the guided edits, users can create their videos with the software's help quickly. In addition, it offers an extensive suite of effects and other automatic tools. Although it is a part of Creative Cloud, you can only purchase the software for a one-time fee.
Price: $59.99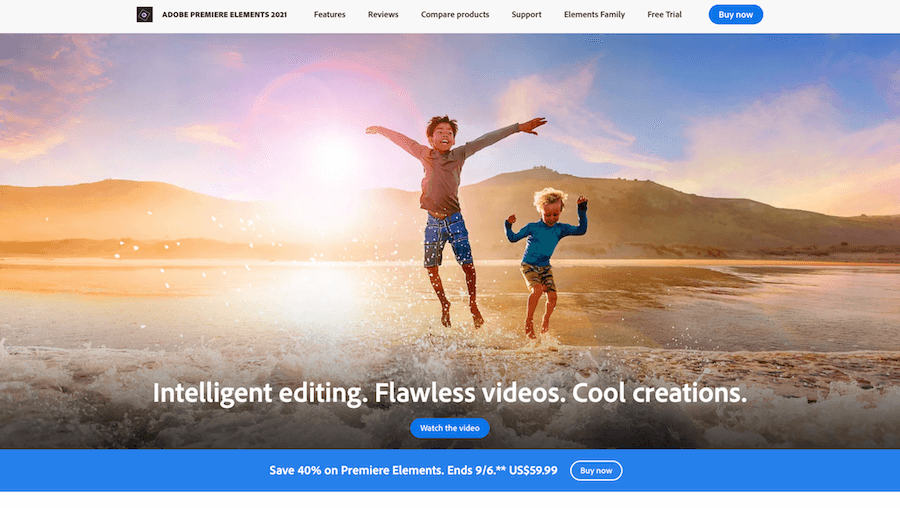 07

. Vimeo Create
Vimeo is yet another excellent software that offers easy video creation and high-performing video marketing tools to distribute and analyze your impact as your business grows.
Vimeo is perfect for social media enthusiasts enabling you to create videos instantly and share them across various social media platforms. There are plenty of custom video templates allowing you to get started within a click.
Furthermore, there are plenty of customization options for the fonts, texts, color, layouts, and more to match your brand. You can also use the mobile apps available for Androids and iOS.
Price: $7/month.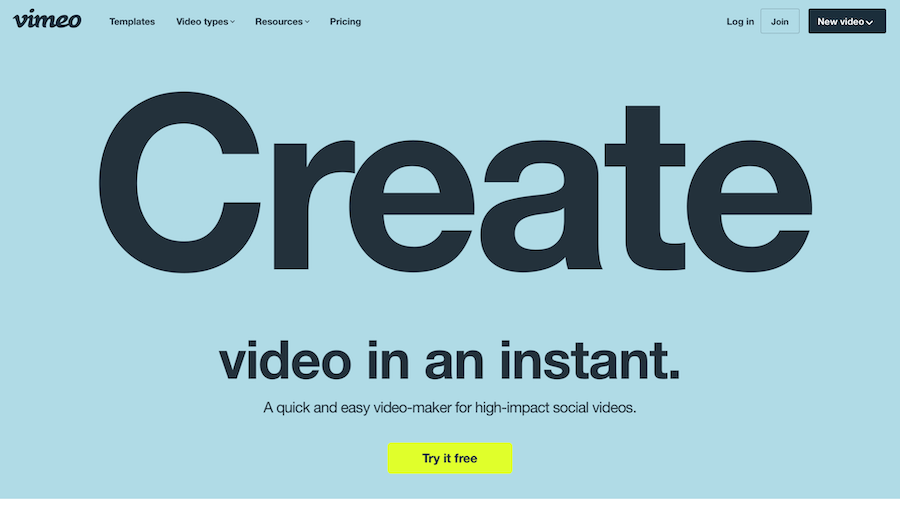 08

. CyberLink PowerDirector
CyberLink PowerDirector is an affordable video-making software that boasts powerful features, especially for beginners. However, due to its feature-rich nature, the tool is best for professional video editors.
The tool provides multi-cam editing, 360-degree editing, video correction tools, easy trimming, monitor tracking, and professional effects. One of the best parts is its beginner-friendly interface.
They have plenty of tutorials for beginners that allow you to get started with the software without hesitation. The software is updated frequently to ensure you get the best of the fastest video-making software in the market.
Price: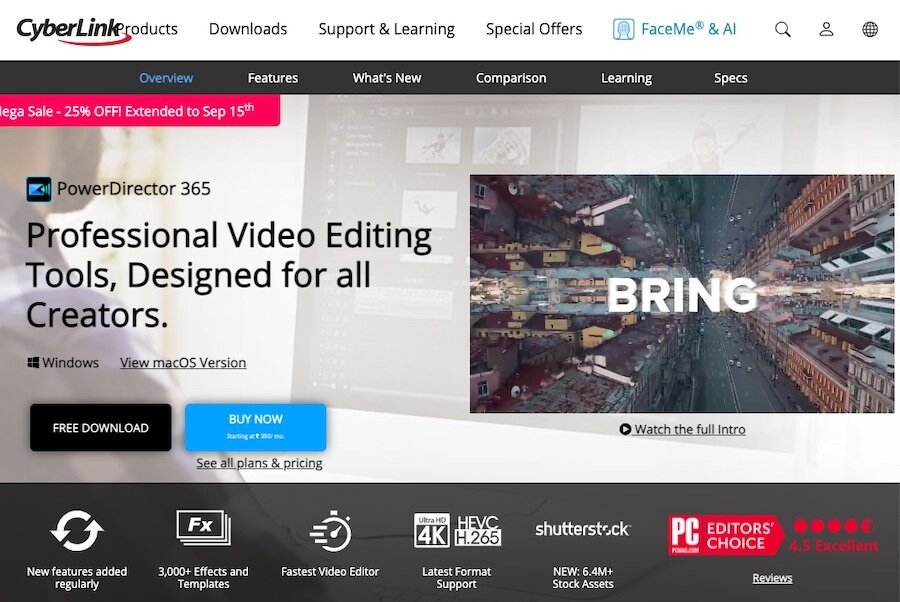 09

. Filmora
Filmora is one of the best video-making software that offers high-quality yet straightforward video editing features. The tool is an excellent pick for users looking for a budget-friendly yet intuitive tool.
There's a selection of royalty-free music, built-in effects, transitions, overlays, motion effects, and more.
There is a free version available where you get all the Filmora features, but with the watermarks. To remove watermarks, you can upgrade to the premium version of the software.
Read our Filmora review.
Price: $19.99/month.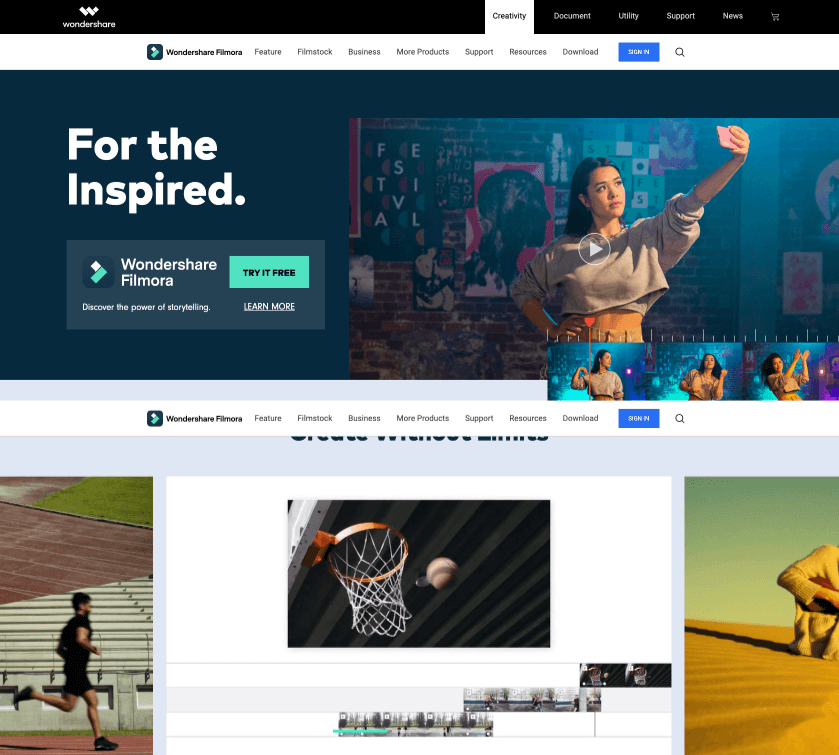 10

. Lumen5
For social media marketers who want to turn their posts into fun videos, Lumen5 is the ultimate software for them.
The Lumen5 AI turns your social media posts into funny videos for better marketing. Furthermore, with its drag and drop interface, you can easily create stunning videos and customize them as per your needs.
Although it is not the ideal tool for professionals, it is more suitable for social media marketers who want to create engaging content for their audience and take a unique approach.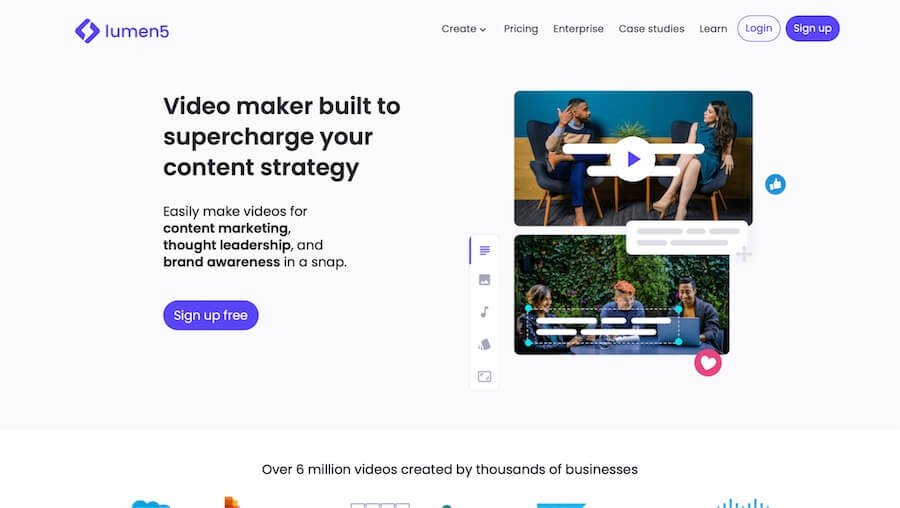 11. Kapwing
Kapwing is a free online editor that allows you to make a few simple edits. You can choose from several aspect ratios presets or enter a custom aspect ratio for the video. With the trimming tool, you can drag the sliders to select the part of the video you want to keep.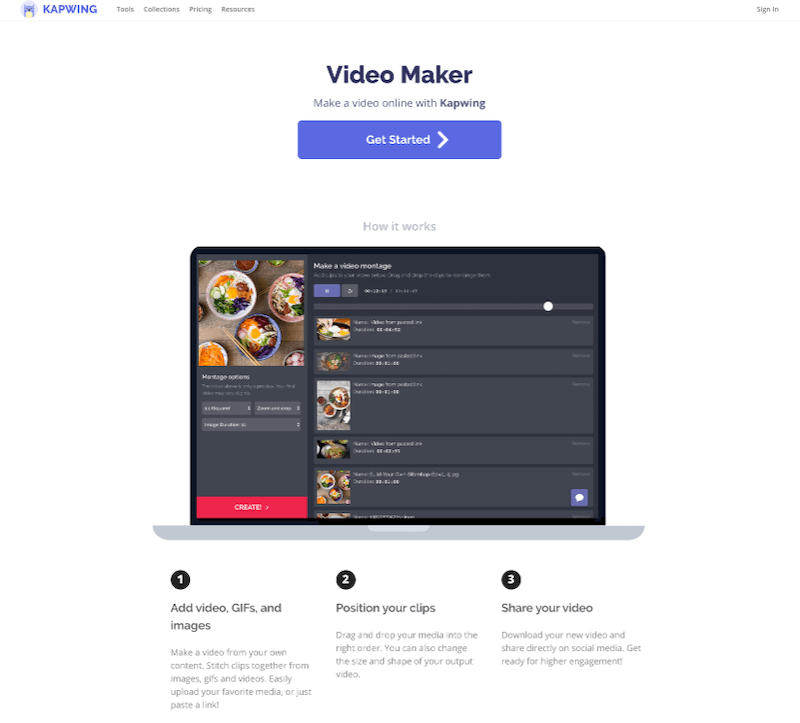 12. Adobe Spark
Adobe Spark lets you edit a video by adding text, photos, and icons. You must have an account with them to use their online editor. You can also add title, credits, and outro scenes into the video. It offers options to create a video with free templates.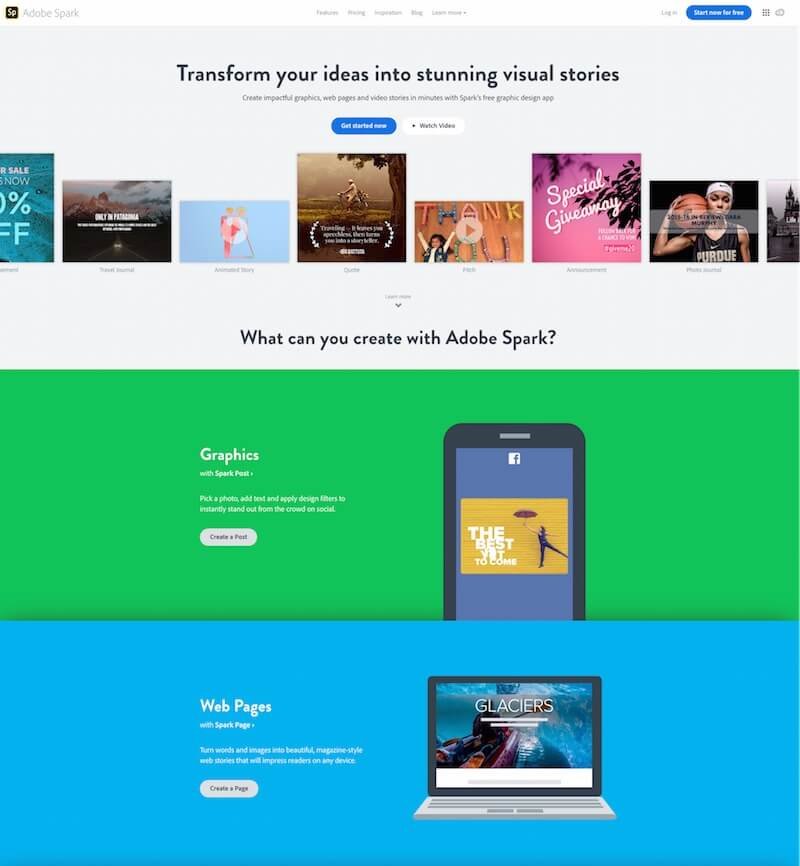 13. Movavi Video Editor Online
Movavi video editor online is an online video editor that lets you create a video from scratch with free templates.
It offers several free font styles and all the basic text formatting options. You can add your own music or select a free track from the built-in music library.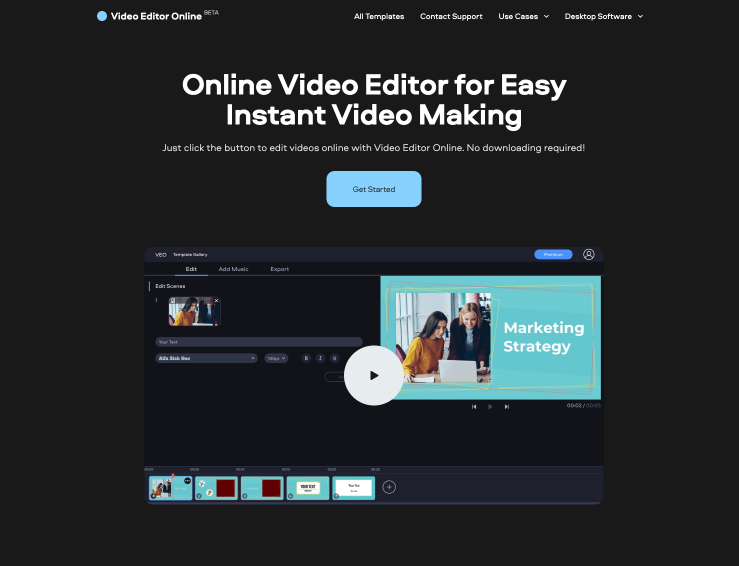 14. Hippo Video
Hippo Video Editor allows you to record a video from scratch or import and edit an existing video. You must sign up for an account to access the free video editor.
In the quick edit, you can perform basic edits such as trim, crop, text, picture, emoji, callouts, blur and resize. The pro edit mode allows you to edit the video in a timeline.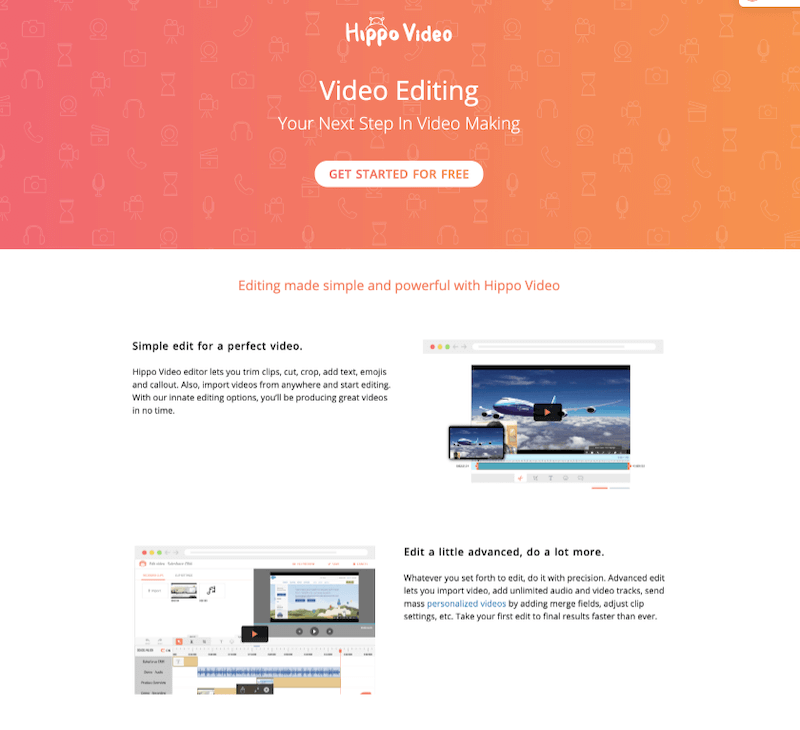 15. Veed
Veed does not require you to sign up for an account. You just press the upload video button to upload your clip and it will automatically redirect you to the online editor.
With this online editor, you can add auto or manual subtitles for your video. You can also add text, image, progress bar, sound wave, and emojis in the video.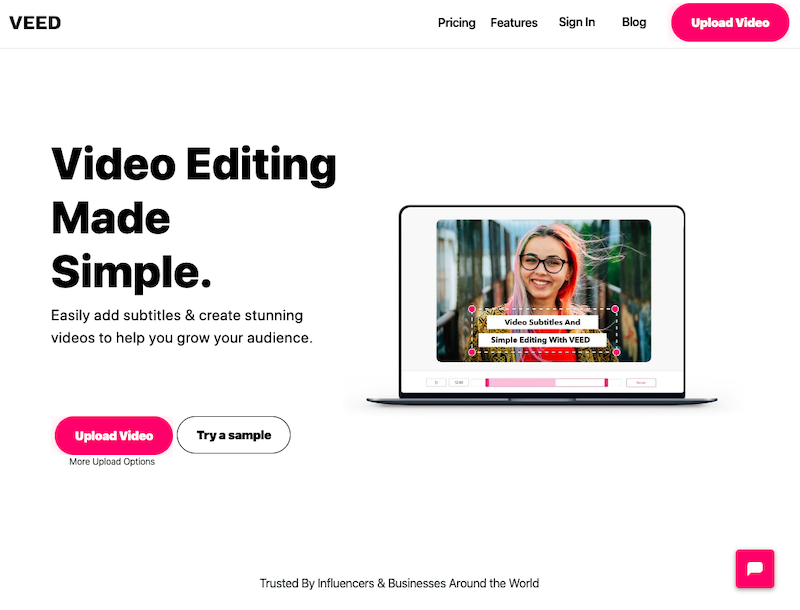 16. Design Wizard
Design Wizard allows you to get started in creating a video immediately by pressing a button on the homepage. You can choose from several video templates on the left.
You can also add images and text to your video. You can also upload an existing video and edit it on a timeline.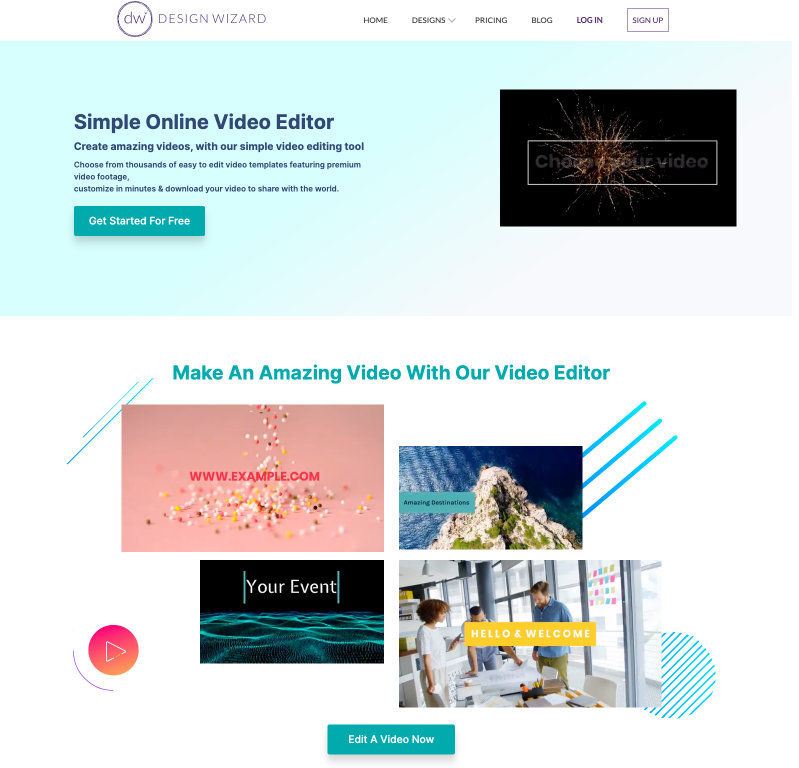 17. Clideo
Clideo is great for merging several clips to make a single video. It also has a crop tool that allows you to crop to a certain aspect ratio from 1:1 – 5:4.
It lets you integrate crossfade transition into your video. You can also add audio into your video with Clideo.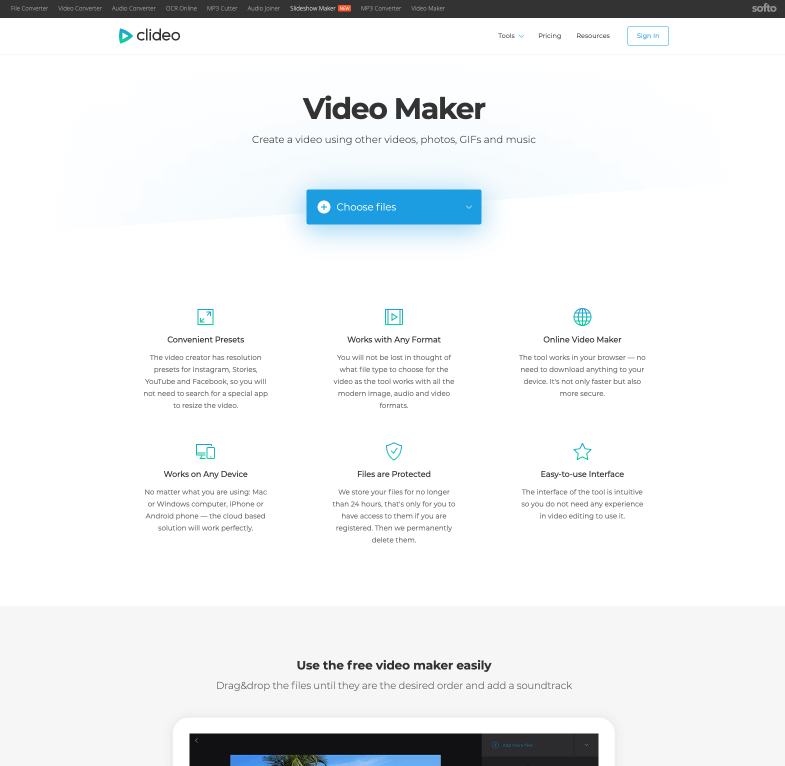 18. Online Video Cutter
Online Video Cutter allows you to upload and edit your video in a few days. You can use this video editor to trim, crop, and rotate your video.
It can also convert your video to a wide variety of formats. It is perfect for editing a small video file.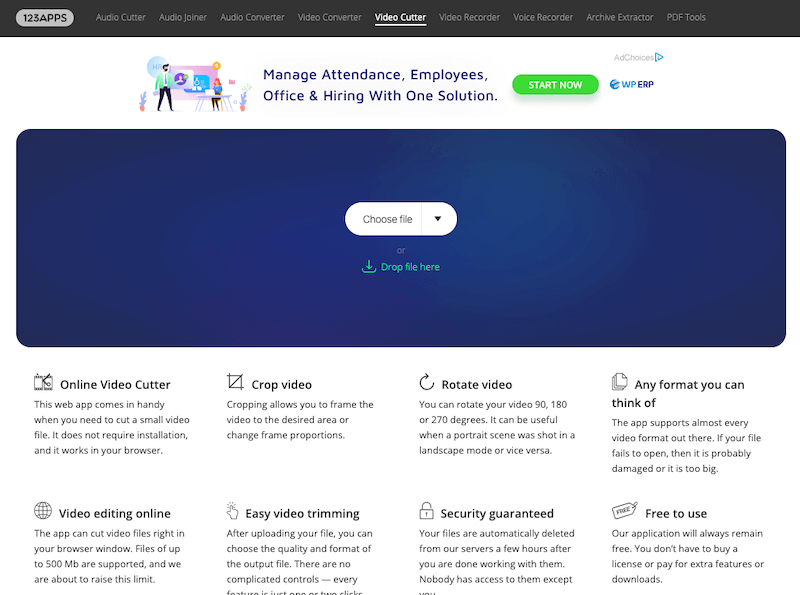 19. Video Tool Box
Video Tool Box is a free-to-use online video editor that requires the registration of a new account. They will send a confirmation link to your email.
After you uploaded your clip, you must check the checkbox beside it and select the editing options in the drop-down menu. It offers several editing options for the video including convert, cut/split, demux, add subtitles, adds audio and crop.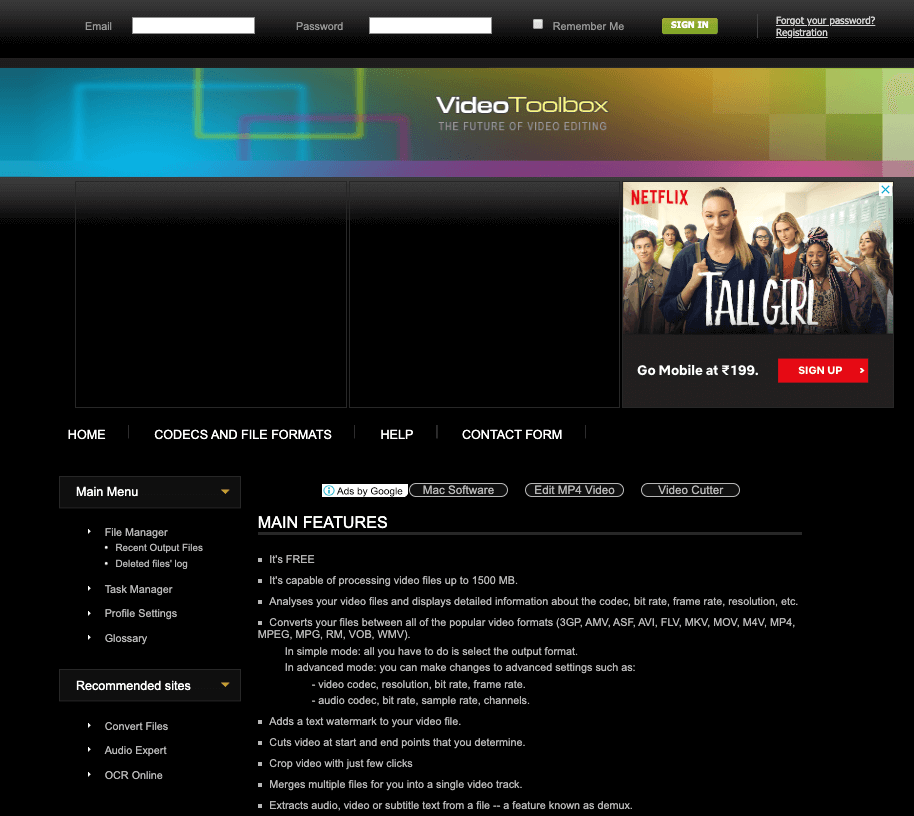 20

. Online UniConverter
Online UniConverter is a free online video editor offered by Wondershare. To get started, you just drop your clip into the file drop zone to upload it.
You can perform several basic edits such as trim, crop, rotate, and make other adjustments. It does not add any watermark to the edited video.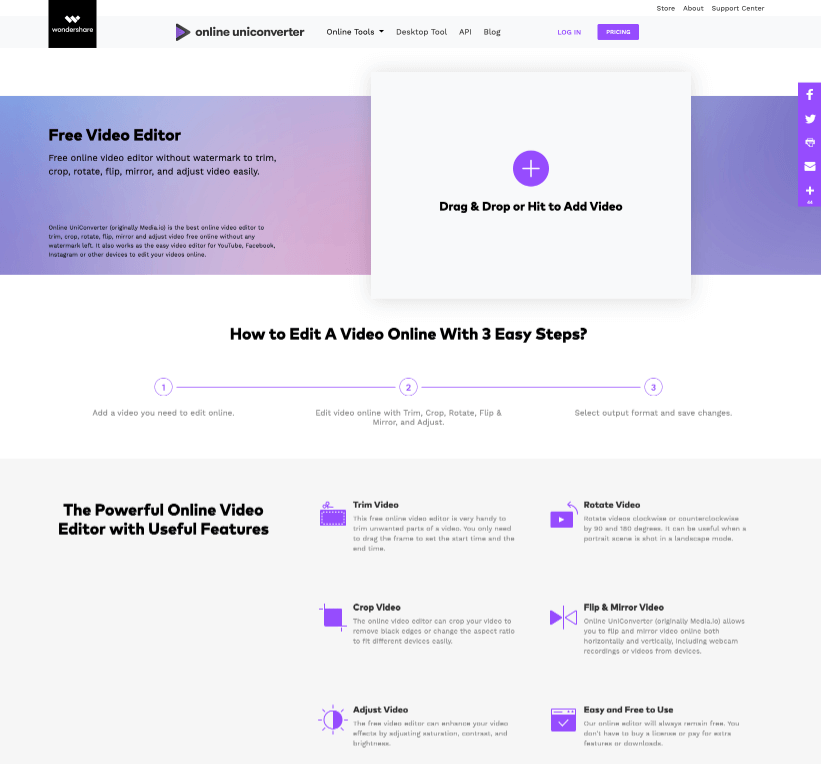 Conclusion
Whether you are looking for video editing software for your assignments, YouTube videos, or social media marketing, all the tools mentioned in the list will come in handy and provide outstanding features.
We recommend analyzing your budget, level of expertise, and the features you need before you pick one. In the end, you need to pick the right software that will provide the features you are looking for. Happy video-making!
We hope you found our list of the best video-making software useful. Which software are you picking from the list? Let us know in the comments section below.