If you ever wanted to create your own platform like Fiverr, Pricerr is the cost-effective solution for you that you can use to create a similar site with a similar set of features.
With changing times, freelancing has become one of the most demanding professions. You can become a freelancer for something that you are good at and start making money from home.
You can create a site where users can come and sell their gigs and you can be the middleman connecting the ones who needs freelancers to get job done.
As the admin of the site, you can start making handsome revenue by facilitating the service and making it easier for freelancers to get a new job.
As far as the design of the theme is concerned, the demo looks like the Fiverr site. However, you are free to create a complete custom design for your site by using the Elementor website builder without writing a single line of code.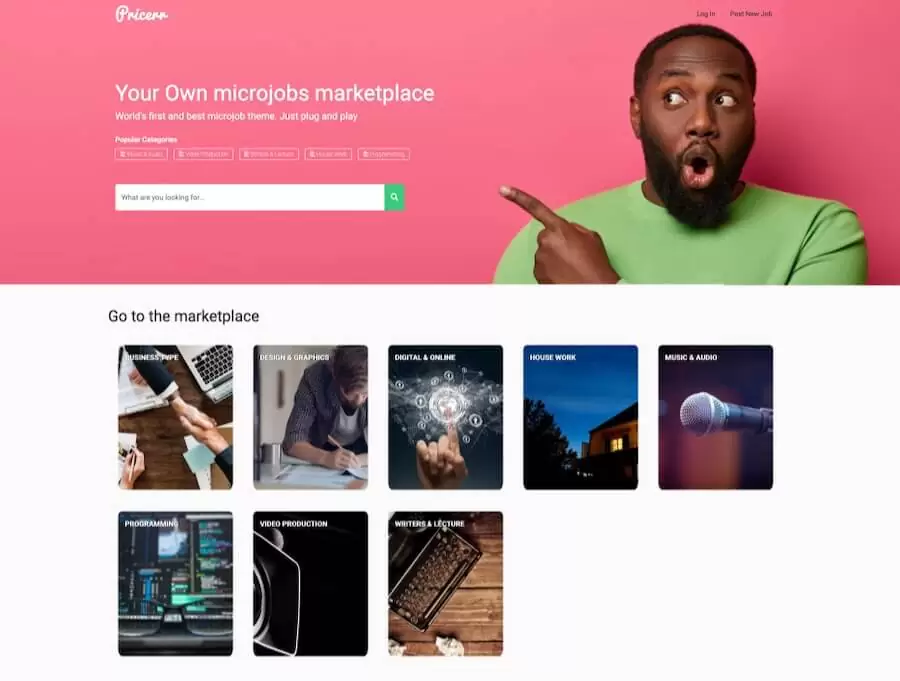 Create a Multi Seller Marketplace
Pricerr Theme is a great option to create a multi-seller marketplace. Think of Amazon, it is a site where users can sell their products. While Amazon is for physical products, you can use a site to sell digital products using this theme.
Users can come to your site and start selling their digital products. User can sell products like ebooks, any technical gigs while you can charge them for allowing to sell on your site.