Are you looking for the best WordPress Webinar Plugins for your websites? Here's a detailed and informative list of the top WordPress Webinar plugins & a few general webinar platforms that you can use for your business.
Webinars are one of the best modern solutions to interact with all of your website's subscribers, followers, visitors, and other audiences in a very interactive and connecting way.
Webinars allow all kinds of users and businesses to engage with their followers, build a solid online community around their platform, gain and nurture new ideas, and so on in a very simple and cost-effective manner. The key to success? Webinars offering two-way communication!
Check out the top WordPress Webinar Plugins!
Please Note: A few of these options might not be directly available for WordPress platform as plugins. However, you can use the software for webinars.
01

. WPWebinar: Boosting Attendance with Google Hangouts
WPWebinar plugin leverages the power of Google Hangout to host your webinars on your WordPress website platform.
This simple yet powerful WordPress webinar plugin has tons of features integrated within the software, such as:
Price: WPWebinar is priced at a whopping $197!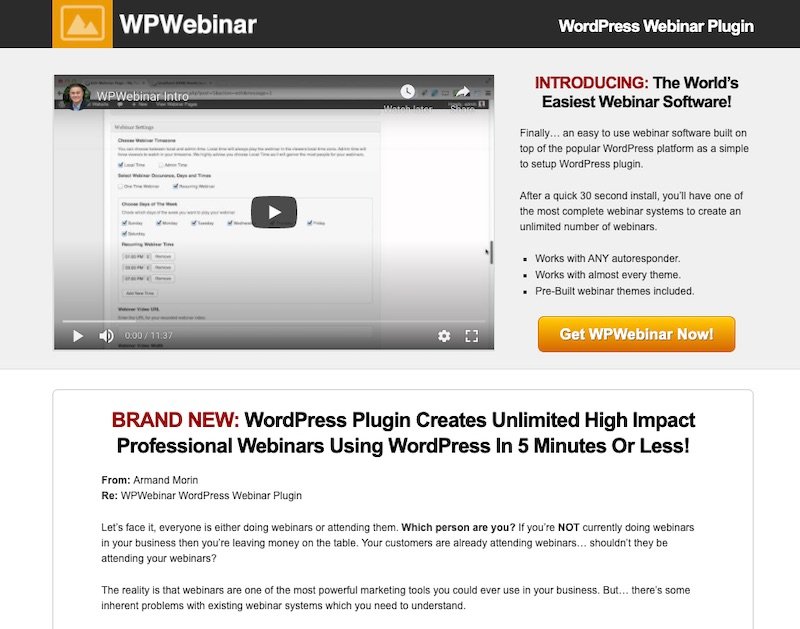 02

. WP GoToWebinar: Transform Your Webinar Experience
WP GoToWebinar is one of the best options in the WordPress Webinar plugins market. The core of this amazingly easy-to-use webinar plugin solution is to enhance the way you interact with your webinar audience.
All of the features and integrated tools allow you to form a better and solid connection with your customers, no matter the type of brand you are.
Price: Free to Use
03

. WebinarPress: For the Ones with No Technical Knowledge at All! 
WebinarPress is a complete webinar WordPress solution specially designed and developed for people with no technical expertise or experience. You won't need any tech expert to host webinars, live online events, and automated webinars from your website.
The plugin is one of the few in the business that includes fully responsive web pages and allows participants to use any device to access webinars.
Price: Free to Use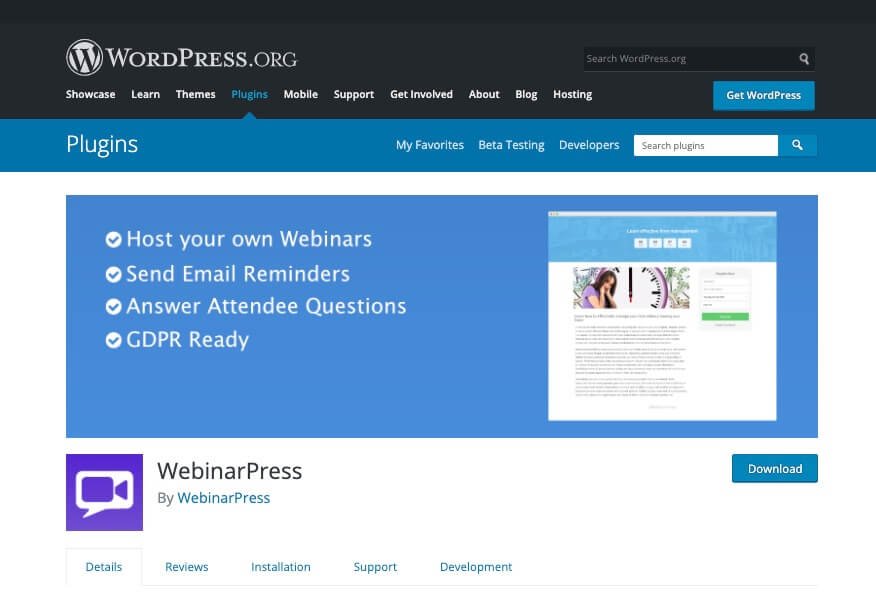 04

. eRoom: Features-Packed WordPress Webinar Plugin
eRoom is another amazing option for people looking for a one-stop and quick-to-use Webinar WordPress plugin. The plugin helps you attract more attendees as you can send multiple email reminders and notifications for all of your events via the plugin.
The best part about eRoom is that it allows you to create, host, and manage live webinars from the WordPress dashboard itself.
Price: Free to Use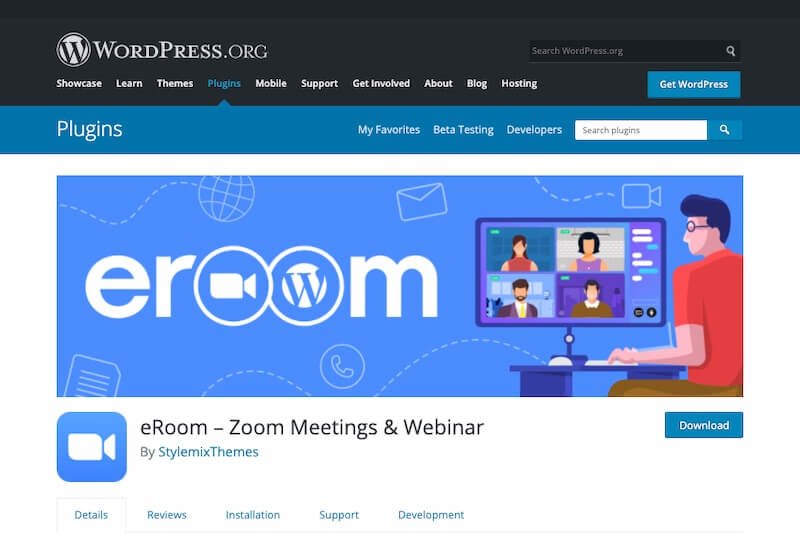 05

. Video Conferencing with Zoom
Video Conferencing with Zoom is a free WordPress plugin that you can use to manage webinars using the Zoom platform. Zoom has made a lot of buzz in the market for a while now and is worth your attention! 
The plugin is one of the most complete tools that allow you to meet, attend, and record live webinar sessions straight from your WordPress dashboard, reducing hassles, and other technical formalities.
Price: Free & Pro version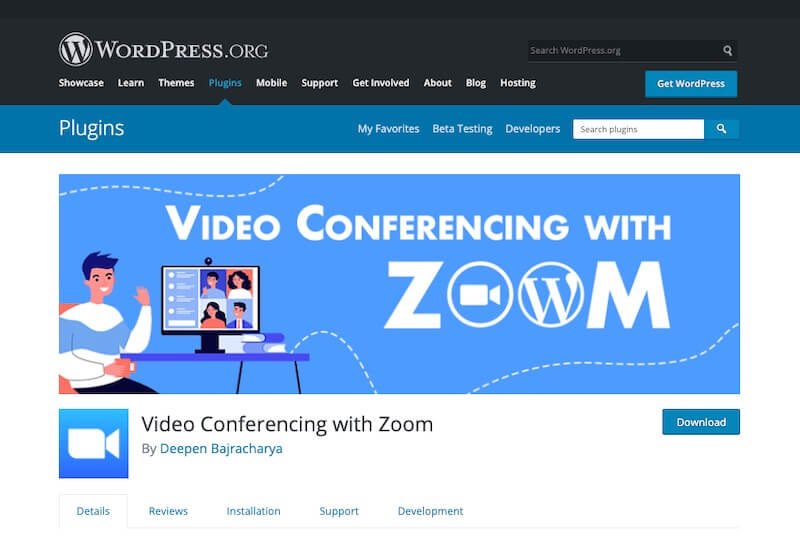 06

. WebinarIgnition: Seamless and Customized Webinars for All
For the ones looking for a more premium experience with their webinars, WebinarIgnition just might be the right one for your needs. This webinar software can be integraeted with WordPress easily and manage all your webiners right from the WordPress dashboard.
The platform offers you a number of professionally designed page templates for teh webinar pages.
You can set up and customize your complete webinar page with the color palette of your choice, branding adjustments, and the like.
Price: Free to use. Premium versions available, starting from $20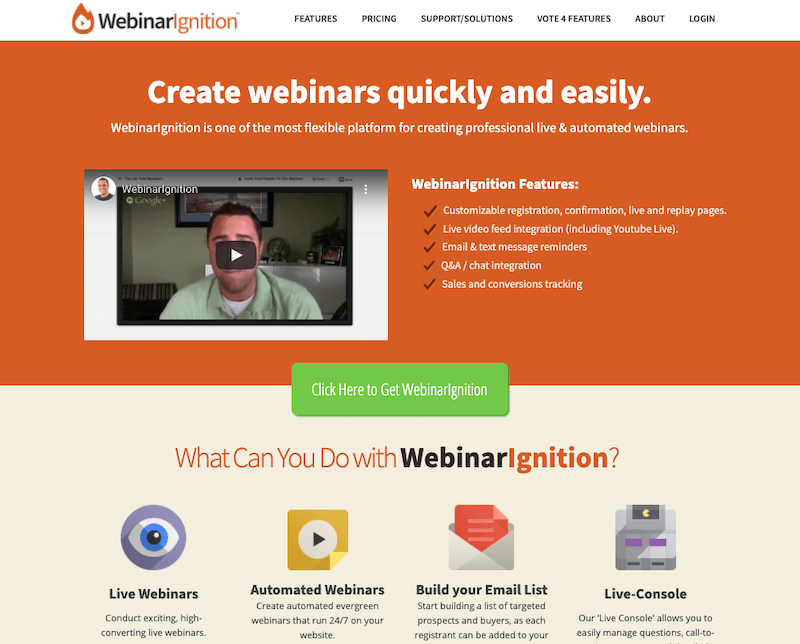 07

. EasyWebinar: As Easy as It Gets with Webinar Plugins
EasyWebinar promises you an amazing live streaming solution with zero latency so that you can easily record and repurpose your content from different webinars.
It's quick, easy, and packed with a ton of different features, such as:
Price: The standard package here costs around $59
08

. Livestorm: Automated Webinars for Maximum Attendance 
Livestorm is a popular and fast-growing webinar solution. The plugin is popular as it offers browser-based webinars, proven to boost attendance rate in webinars.
You can get three different types of webinars to choose from: on-demand webinars, automated webinars, and Live Video Webinars.
Price: Free to Use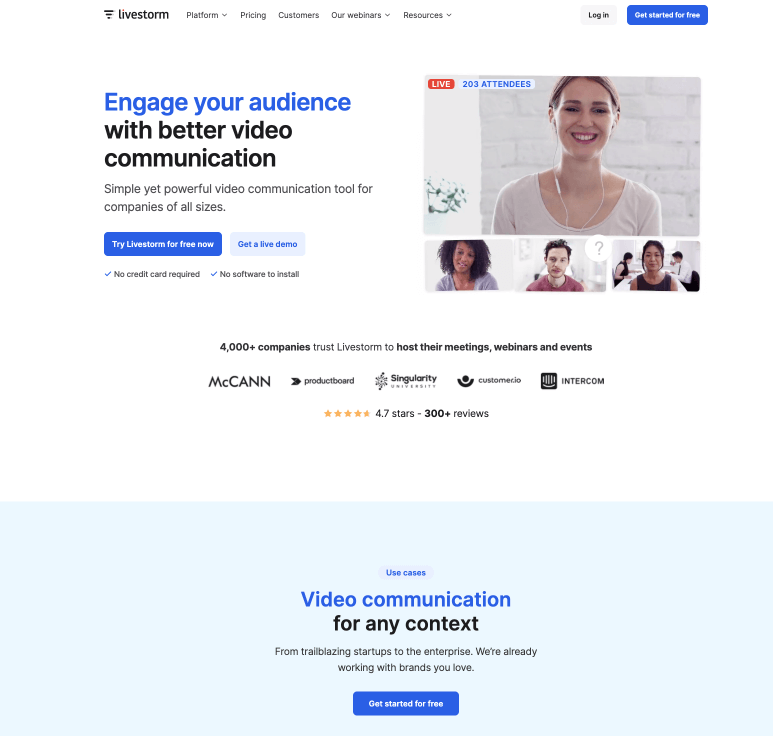 09

. Stealth Seminar: All About Evergreen Webinars 
Unparalleled to any other plugin, this WordPress webinar plugin is all about helping you in boosting your automated sales funnel and evergreen webinars. From pre-recorded webinars to live chats, Stealth Seminar offers it all in a single interface:
Price: Starts at $69.96/month
1

0

. Demio: Run Live and Browser-Based Webinars 
Demio is another fast-growing and easy-to-use webinar solution that is popular among marketers from around the world. As there is no need for downloading any app or software, more attendees are expected with Demio as you get browser-based webinars in a single click.
Price: Starts at $34/month for 50 attendees
Wrapping up
All these plugins have been tried and tested by experts worldwide and different industries for various online webinar hosting and management needs.
Do make sure that you choose the one which is feasible with your business needs and demands and the best for your team in the long run. Webinars are here to stay for a very long time now.
Don't forget to let us know your choice!