Google Apps have simplified our lives in so many ways that we cannot even imagine the era before.
They have changed the way we work and the way we communicate. Google apps are not just limited to search, but they have diversified into several other categories such as business, social media, cloud storage, etc.
Workforces of all types and sizes make use of Google Apps to perform their day-to-day tasks.
These apps help them save time and increase efficiency. Here are the best Google Apps you should use for your business.
01

. Gmail: A Complete Email Solution for All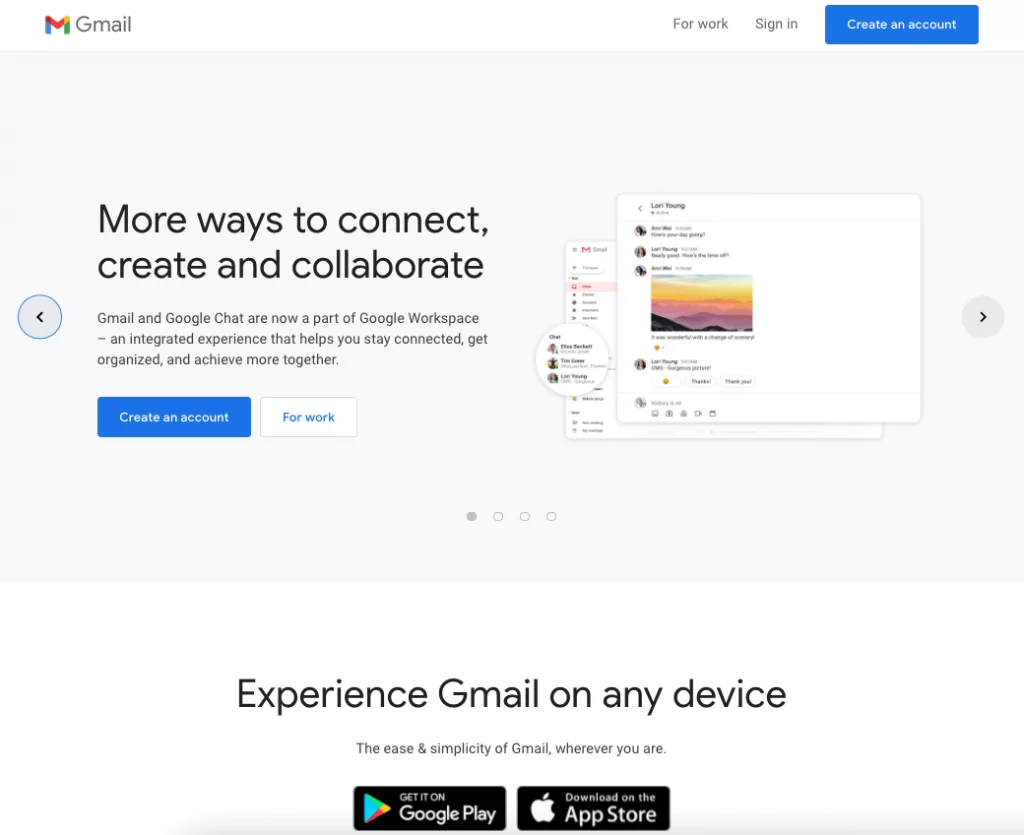 Gmail is a name that needs no introduction. It is one of the most popular web-based email platforms, which serves billions of users around the globe.
Gmail, which has a user base of 1 billion+, is always being upgraded to ensure the best experience for its users. Gmail has made receiving mails so simple that it takes almost no time to do so.
A series of features available in Gmail like chat, file sharing, uploads of any size, and the newly added confidential mode allows you to send your mail with end-to-end encryption.
Businesses and industries like teaching, health care, and entertainment also rely on Gmail to manage their email operations. Features like spam filters and online storage give Gmail an edge over other email players in the market.
Gmail is bringing new changes every day with features like inbox, offline support, smart reply, and several others, which will change how we send and receive emails in the future.
Some of the top features of Gmail include:
02

. Google Chrome: Safe and Secure Web Browsing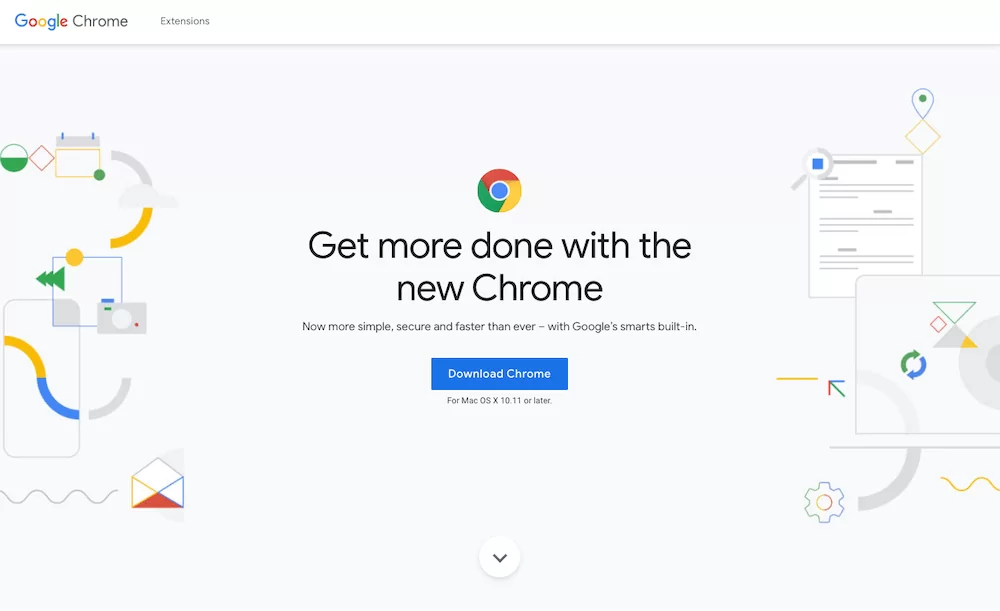 Having said that Gmail is a complete solution for all, we can say the same about Google Chrome.
Compared to other browsers like Internet Explorer and Mozilla Firefox, you will find Google Chrome faster at processing web forms and safer in terms of security and performance overall.
Whether you are using an Android or iOS device, you can always enjoy the same browsing experience with Google Chrome. It is also available for Windows, Mac OS, and Linux, so you don't have to worry about compatibility issues.
The downloading speed of Google Chrome is also considered to be the fastest as it is powered by the Chrome V8 JavaScript engine.
The Sync features offered in Google Chrome are also being used widely by corporate organizations. You also get to choose your desired language in the browser, which will be displayed as default.
Some of the top features of Google Chrome include:
03

. Google Drive: Cloud Storage for All Your Files & Documents
Google Drive is one of the best cloud storage options available for all different types of users. You get an initial storage space of 15GB in the free plan and can increase it up to 30 TB by referring friends to Google Drive or buying additional storage space for yourself.
Like Gmail, Google Drive is compatible with all platforms like Windows, Android, iOS, etc., and you can access your files/documents from any location at any time of the day.
The tool is completely free to use and can store, manage, and view documents and different files. The search filters offered with Google Drive are also more than enough to find the required file with ease.
Some of the top features of Google Drive include:
04

. Google Earth: All About the 3D Experience
Google Earth is a free tool that gives you the ability to explore the Earth in a 3D format. You can virtually travel from one place to another and view places of interest, historical information, etc.
Google Earth allows you to download and view any location in the world with easy-to-use features.
You get a highly detailed satellite view of any place with a zoom-in and zoom-out option available. The browser also gives you access to thousands of historical places like museums and gardens.
Google Earth even offers you the ability to add your own placemark on any location and share it with people.
Google Earth has a 3D mode too, which allows you to interact with other objects, people, etc.
The technology is still in its early stages of development but can be fun if used correctly. You can use the Find Y Location feature that lets you identify the location of any place in real-time.
Some of the top features of Google Earth include:
05

. Google Pay: Payments Made Quick and Easy
Google Pay is a free tool that allows you to make payments and send money with ease. It is one of the most popular online payment platforms that has been designed to simplify online payment processes.
The tool allows you to collate a bunch of different cards and offers you the ability to view all your card details from within the interface.
Google Pay can be used at places like stores, concerts, and events. The tool is completely free to use and offers you a highly secured mechanism for making digital payments secure and theft-proof.
With Google Pay, you can even send money to monitor the status of transactions online. You can make payments directly from your bank and credit card accounts as well as view the recent transactions to keep a tab on your spending.
Some of the top features of Google Pay include:
06

. Google Keep: Easy Note Keeping Solution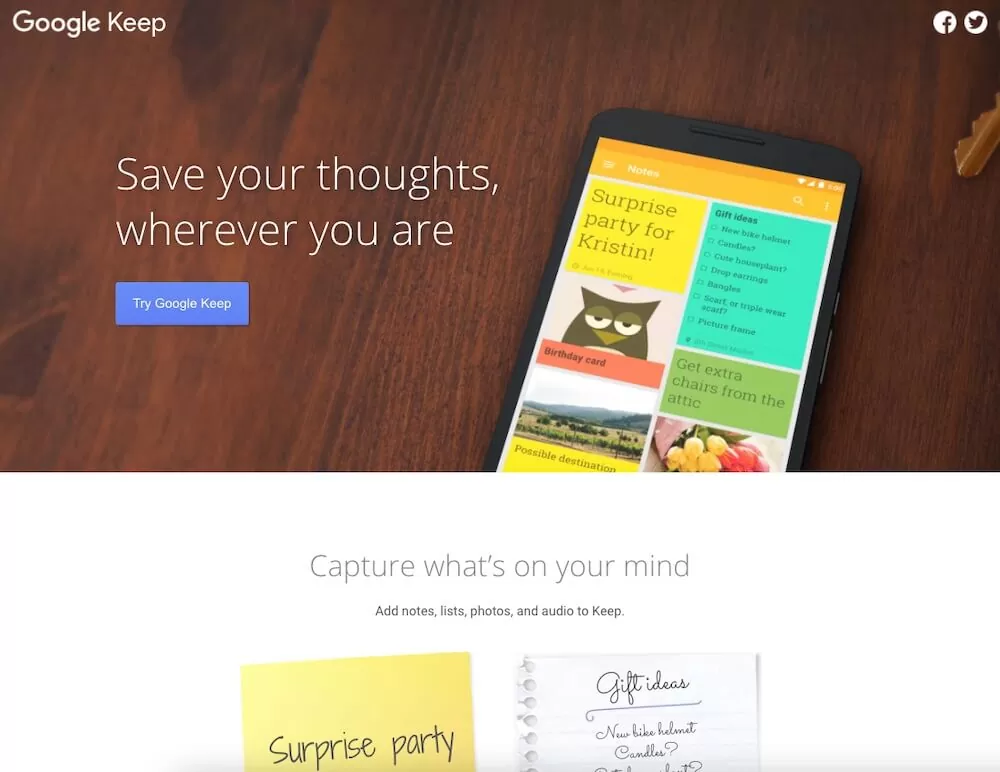 Google Keep is a popular note-taking tool that allows you to create and manage notes right into your mobile devices. You can use this tool for personal note-taking, important reminders, meetings, or even tasks.
Google Keep lets you add notes as text files or audio clips. The tool works seamlessly on different mobile platforms like Android and iOS.
Launched in 2013, Google Keep has gained quite a lot of popularity over the years. You can choose from different colors and set up reminders for your notes which many competing apps don't offer.
Some of the top features of Google Keep include:
Google Docs allows you to create and edit documents online in a convenient way. The tool lets you collaborate with your team members on different projects from anywhere. Designed for businesses, students, and freelancers, Google Docs is the perfect document-sharing platform that allows you to write directly into any application of your choice.
Google Docs even allows you to edit the same document with multiple people at a time which makes it ideal for businesses and other organizations where collaboration is key.
Some of the top features of Google Docs include:
08

. Google Slides: Create Online Presentations Easily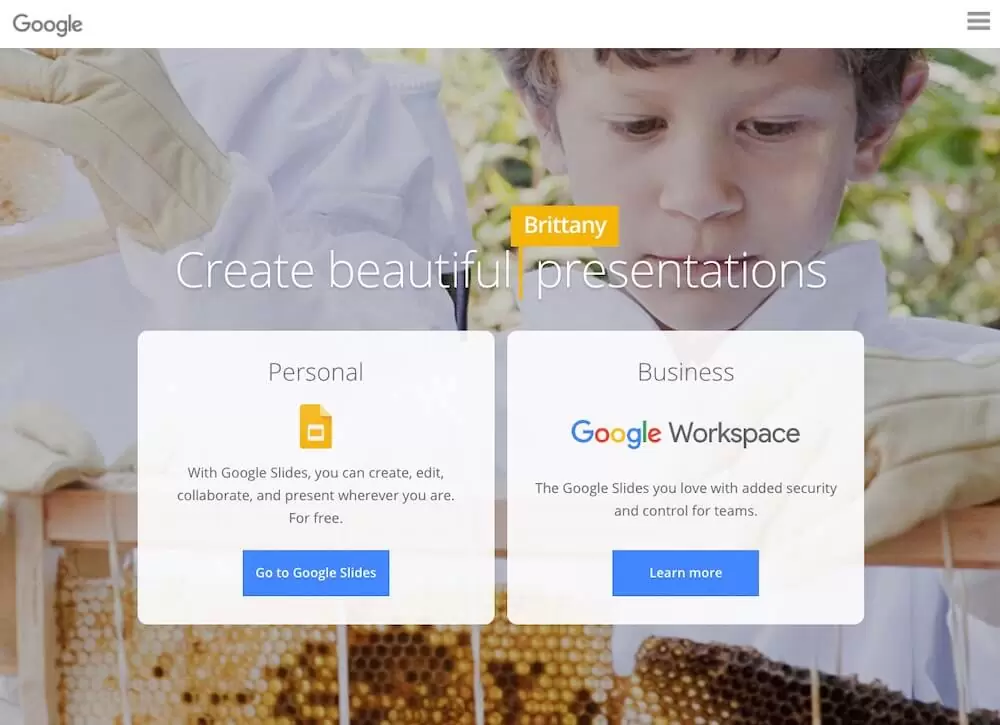 Google Slides is your one-stop solution for creating online presentations instantly. The tool is considered the most advanced online presentation software available today and lets you present your creations in a professional way.
The mobile app is available on all different platforms and the web app is compatible with all major browsers. You can easily share your creations on social media platforms like Facebook to spread awareness about your business or other ventures.
Some of the top features of Google Slides include:
09

. Google Sheets: Online Spreadsheets for FREE!
Google allows you to create spreadsheets easily online with its Google Sheets tool. You can use the tool for managing projects, personal notes, tasks lists, or even financial records.
Google Sheets is completely free to use and offers you a simple and easy way to store data through spreadsheets while collaborating with your team members on different ventures.
You can also share your spreadsheets online and invite your team members to edit the same or work on them simultaneously.
Some of the top features of Google Sheets include:
10

. Google Ads: Formerly known as Google Ad Words
Google Ads is the go-to platform for managing all your advertising campaigns. With Google Ads, you can create and manage different ad campaigns to promote your business or other ventures online.
The tool offers various features including automated campaign creation (also known as AdWords Campaigns), easy tracking of ads, an advanced reporting facility for analyzing your data and performance reports, and more.
Some of the top features of Google Ads include:
11

. Google Forms: Free and Easy-to-Use Survey Tool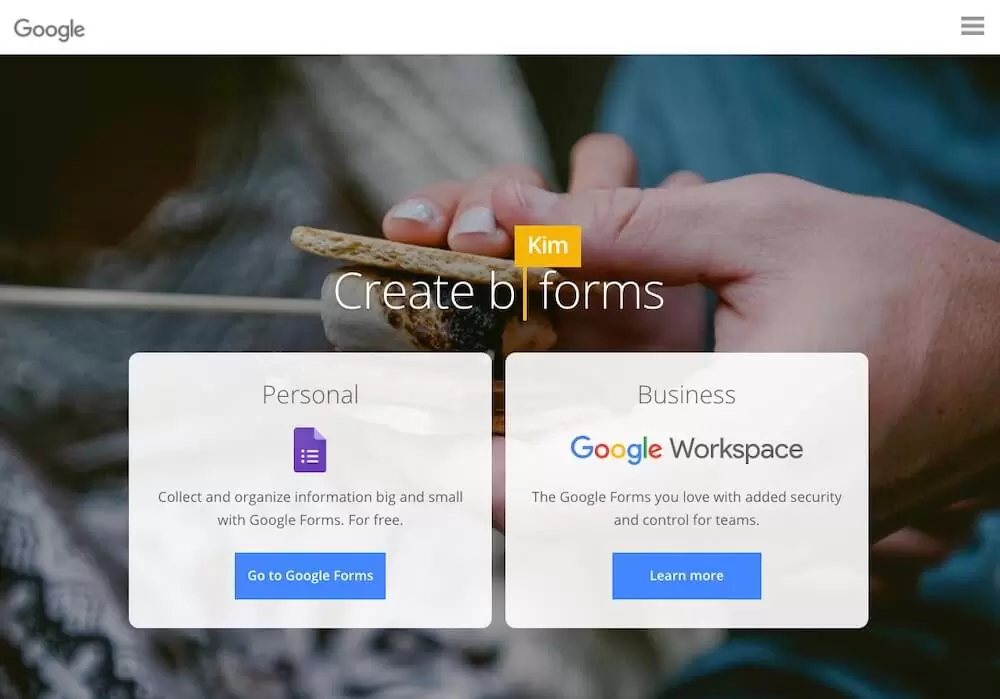 Google Forms allow you to create and submit surveys online without any difficulties. You can easily create forms for your business or other ventures, collect responses from your team members, customers, or clients through the tool, and view all the results in a neat report.
Some of the top features of Google Forms include:
12

. Google Sky Maps: Google Maps but for the Outer Space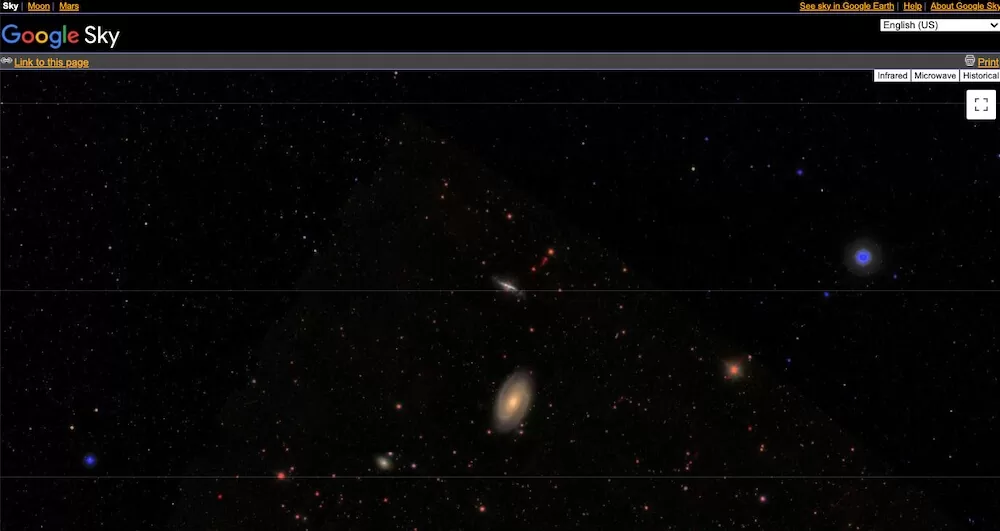 Google Sky Maps allows you to explore outer space through your Google map. You can view the constellations from the first-person point of view and learn about the different stars, planets, galaxies, etc.
Some of the top features of Google Sky Maps include:
13

. Google Meet: Popular Video Conferencing Solution
Google Meet allows you to conduct video meetings with anyone, anywhere in the world. You can allow people to join your meetings from different locations and easily communicate with them using the tool. You can also share videos, desktop screens, and more during meetings.
Some of the top features of Google Meet include:
14

. Google Lens: Future-Driven Robotic Assistant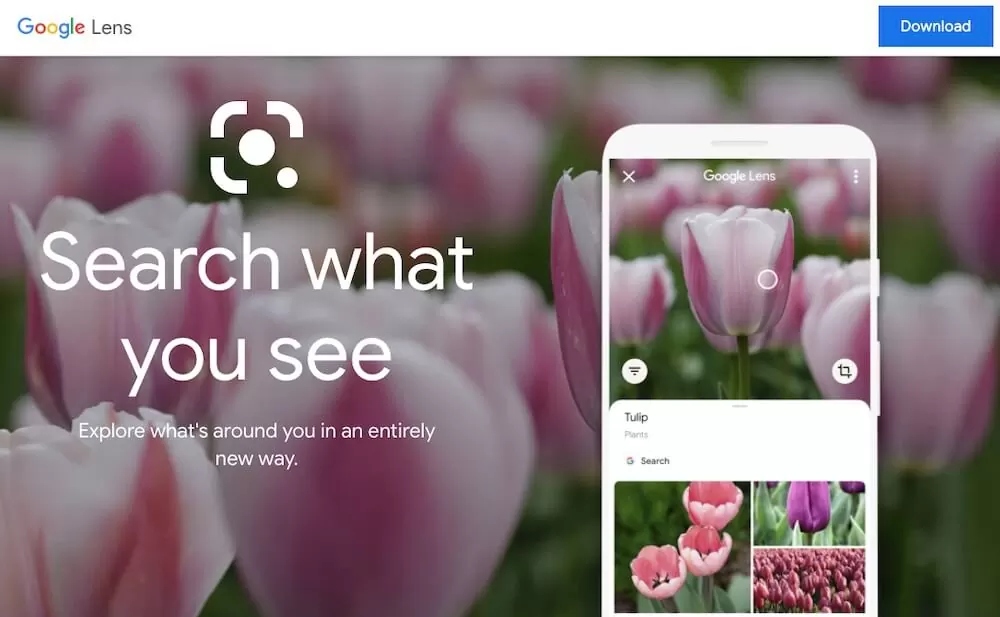 Google Lens is all about providing you information about the things that appear in front of your camera lens. You can quickly scan the barcodes, QR codes, etc., with this tool and get useful information about it like pictures or reviews.
Some of the top features of Google Lens include:
15

. Google Maps
Google Maps offers you a complete package for everything related to maps, whether you would want to view a map of your home city or the entire world.
You can use Google Maps to identify different locations and directions, get detailed information about places like restaurants, hotels, shopping malls, theatres, colleges, etc., in an area. Apart from the mentioned features, some of the top features offered by Google Maps are:
Some of the top features of Google Maps include:
FAQs About Best Google Apps
---
Q1. What Are The Must Use Google Apps?
Google offers some of the best apps for free that you can use to manage your daily tasks. Some of the top and must-use Google Apps are.
Q2. Are The Google Apps Free?
Yes, most of the Google Apps are completely free to use.
Q3. Can I Use These Google Apps on Desktop?
Yes, you can use all these Google Apps on desktop as well as mobile phones.
Q4. Is Google Meet Better Than Zoom?
When it to video conferencing, Zoom is more comprehensive than Google Meet. You can also explore this list of top Zoom alternatives to find similar apps.
Final Word
These are the best Google Apps you should know about in 2021. Google Apps today play a major role in our day-to-day life. If you ever want to run your business effortlessly, make sure you sign up for all these amazing and easy-to-use Google apps!