The native ad network is an ad format that will match the appearance of the site and make it look like a part of it.
Most of the leading websites in the world show native ads as one of the revenue streams, and advertisers use native ads to showcase the ads on the leading websites.
There are many popular native ad networks that you can utilize for your business right now.
This list of the twenty best native ad networks will be useful when you're aiming to get your ads out there or when you're looking for some extra help with getting your work to be more visible.
Showing native ads on your blog can open a new window to earn regular revenue. There are sites making thousands of dollars every month with native ads. All you need is a good amount of traffic. Though the viral engaging content sites are more active in displaying native ads, you can find native ads for any niche these days.
These are options that work well whether you're aiming to promote your content online or if you need added revenue.
Be aware of what each of these options has to offer when looking for something you will add value to your business.
01

. AdStyle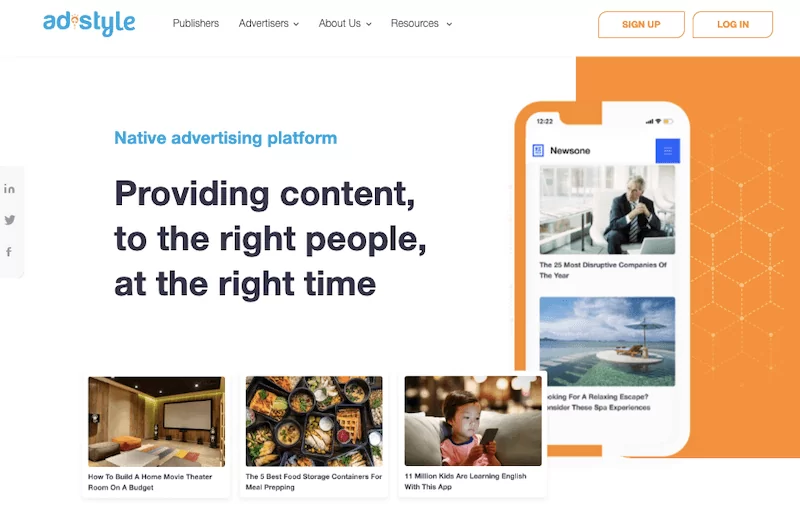 AdStyle is one of the leading native ad networks with over 40 billion monthly impressions. And it can send you highly targeted traffic to your website to increase revenue and conversion.
As an advertiser, you can benefit from the platform by receiving highly engaging targeted traffic. You can customize the traffic source and the demographic as per your need so that you get the best ROI.
As a Publisher, you can use the platform to monetize your traffic with content ads that will blend perfectly with your site content and it can be your primary source of revenue.
Over 40 billion ad impressions
Customize your traffic
Easy-to-use interface
Detailed analytics
02

. Taboola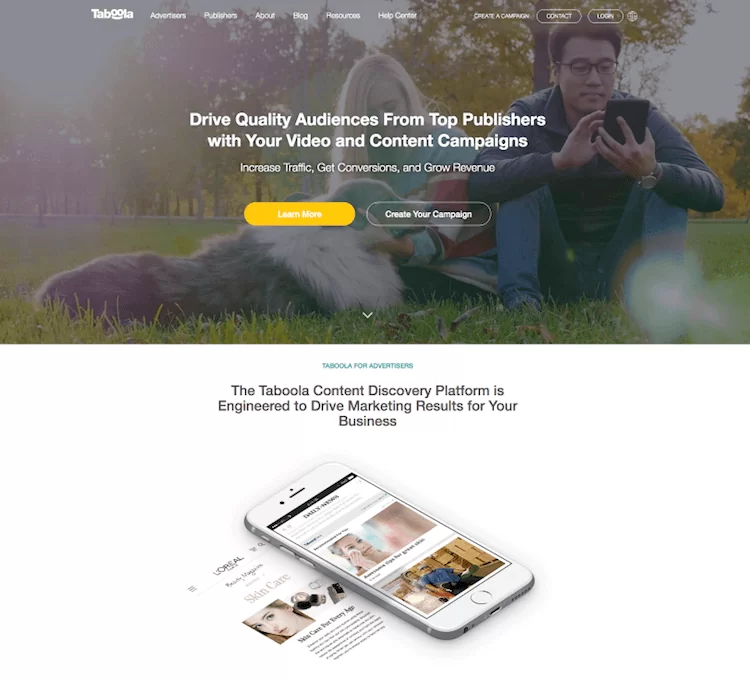 Taboola is one of the top choices when it comes to native ad platforms. You can get the content on Taboola to showcase on many leading websites in the world and drive high-quality traffic.
As an advertiser, you can use Taboola to showcase your content ad on the most popular sites in the world. If you have a good budget, it can be a top source of traffic to your business. Also, as a publisher, you can make a handsome amount of money regularly by adding the ad unit to your website.
You will have complete data to optimize your content and ads. It comes with A/B testing tools to get much better results.
Can get your work to run on channels you select
Works on NBC News and MSN among other places
You can produce different header images to your liking
03

. RichNative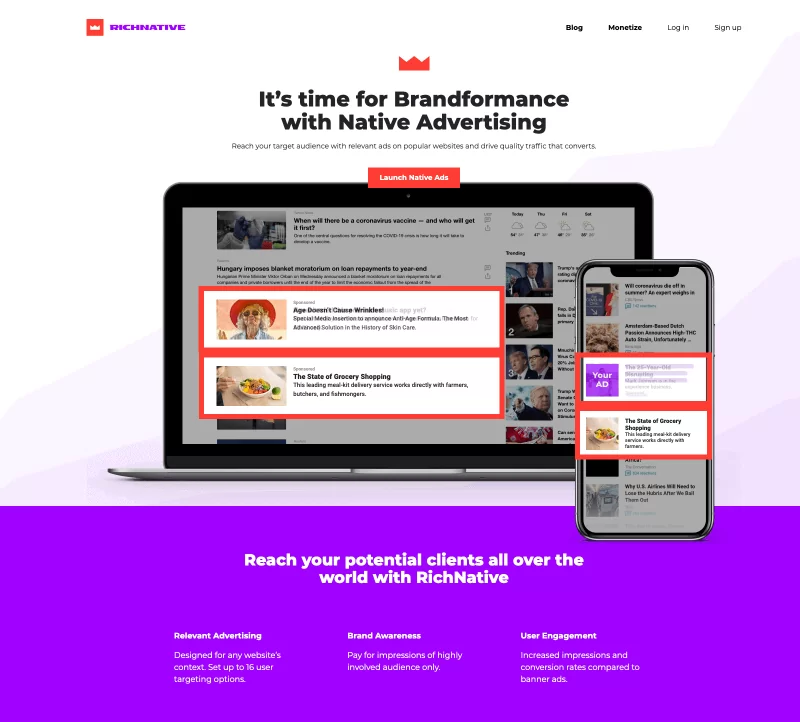 Reach your target audience with relevant ads on popular websites and drive high-quality traffic that converts with RichNative:
Relevant Advertising: Designed for any website's context. Set up 16 user targeting options.
Brand Awareness: Pay for impressions of a highly involved audience only.
User Engagement: Increased impressions and conversion rates compared to banner ads.
Here are some points about what RichNative does to improve your ad performance:
You can choose Web and/or In-app ad formats depending on your target audience and goals.
You can create an advertisement of many sizes and formats. It may include such components as a brand name, headline, primary image, and body text.
04
. Media.Net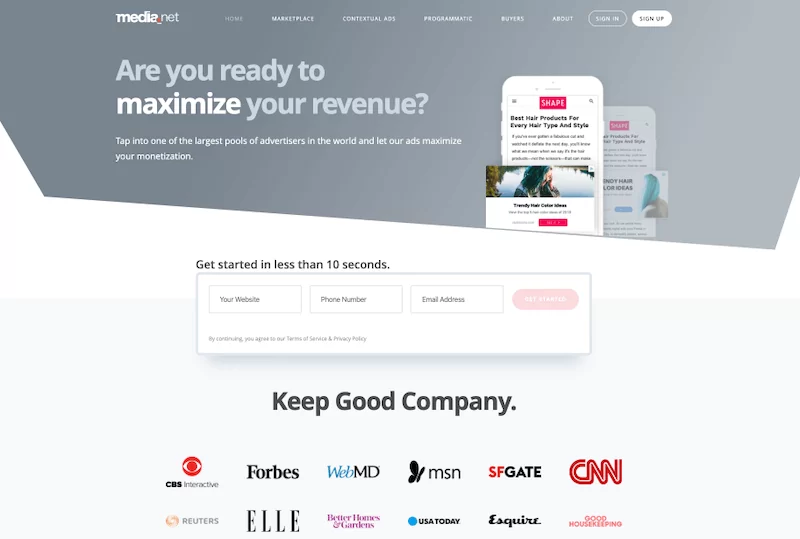 While Media.Net is known more as one of the best AdSense alternatives, it comes with a variety of ad types that you can use to monetize your content including native ads.
This platform is popular as the contextual ad platform that is focused on placing ads without deteriorating the user experience. If you have a decent amount of traffic from the countries like USA, Canada, UK, you can use this platform to make money.
The ads by Media.Net will be added within the content to optimize the conversion so that you get the maximum revenue through your content.
A popular platform with proven track record
Offers different ad types
Relatively easier to get on board
05

. AdPushup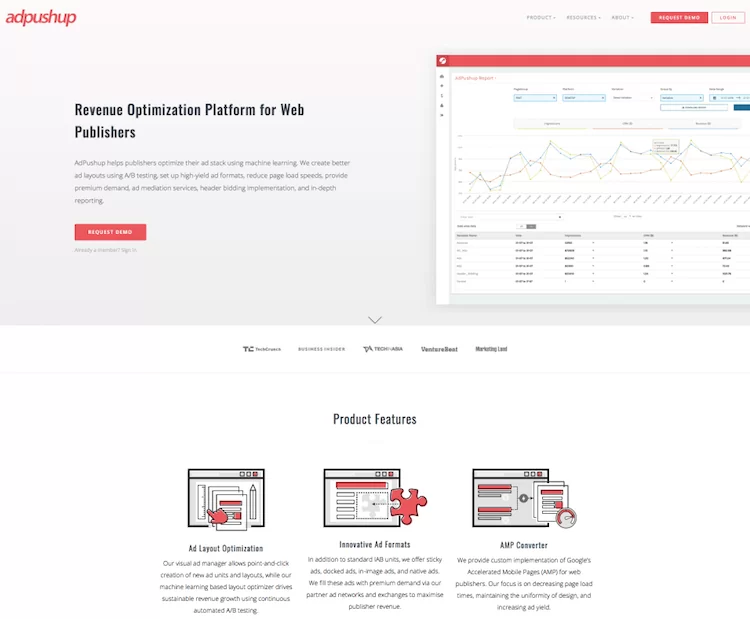 AdPushup is not exactly a native ad network but a revenue optimizatio0n platform that will help you to increase your overall ad revenue by optimizing them in many different ways.
They offer a number of features like ad layout optimization without any impact on the user experience. Adblock recovery so that you don't lose revenue, different ad format options, ad exchange, etc.
A/B testing layout helps you identify different options for control
Header bidding for your ad inventory.
You can recover AdBlock losses
06

. ShareThrough
The ads that you will produce on ShareThrough will quickly fit in where you are. ShareThrough provides a helpful design that works with a set template.
The template layout lets you produce ads based on unique designs and other inventory features you want to work with.
Works with many unique native ads
Can work with native videos and displays
You can add distinct logos to your work to make your content more visible
07

. Yahoo Gemini Native Ads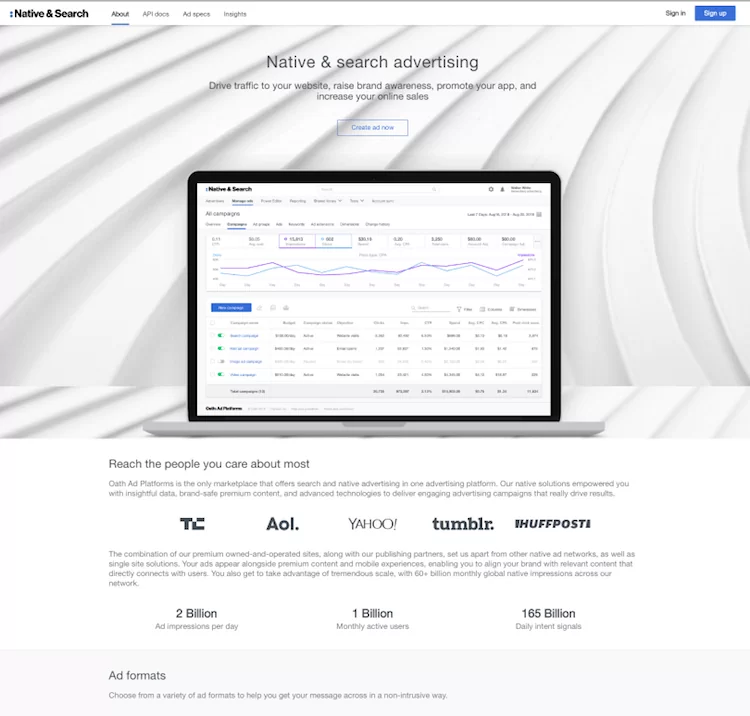 Yahoo has its own native ad platform in Gemini. The design works with billions of daily intent signals every day. You can use this by producing ads in many forms, including image and video ads.
Separate templates for app installs, carousel ads, and Tumblr-sponsored posts can be utilized on the site.
You can import campaigns from Google Ads to Yahoo Gemini
The analytics feature reviews data on exposures by time
You can produce ads with many dimension setups and then compare their performances
08

. Evadav
The native advertising support from Evadav makes it a helpful option to look at as well. Evadav lets you monetize content and also allows you to advertise content.
A small popup can appear on the corner of the screen to produce interactions. The design works well with a higher rate of conversion than what you might find elsewhere.
The screen that appears is not overly obtrusive
Get weekly payments for advertising through PayPal
Referral programs are included
09

. Facebook Audience Network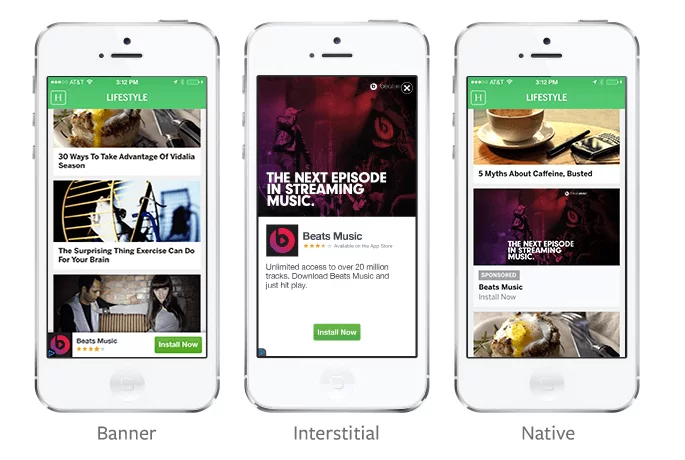 The Facebook Audience Network is ideal if you're looking to promote your work through Facebook. You can produce ads that will blend in well with what Facebook lists.
The design lets you quickly get online and handle your content in moments. The convenient layout of the Facebook Audience Network helps you to reach more people.
Ads can be accessed with a single click
You can produce ads that work with different categories in mind
Tailor your reach for your ads based on the audiences you want to get in touch with
10

. NativeAds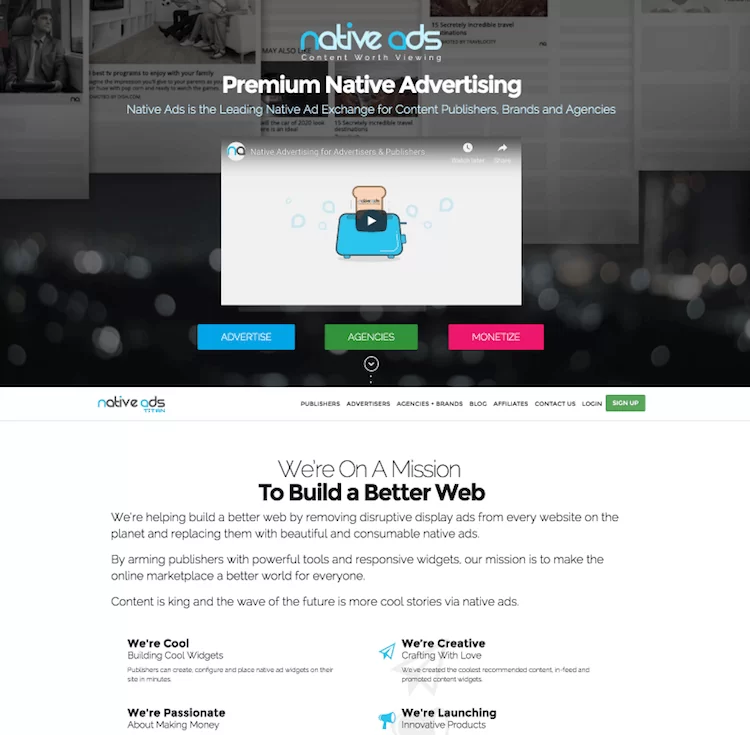 NativeAds is an appealing native advertising option that provides a better design with widgets that make ads easy to find. The unique products and layouts included on the site make it very helpful and easy to plan out.
The ads fit the form of your site
The unique ads produce better arrangements
You can work with many forms of media when producing ads
11

. Disqus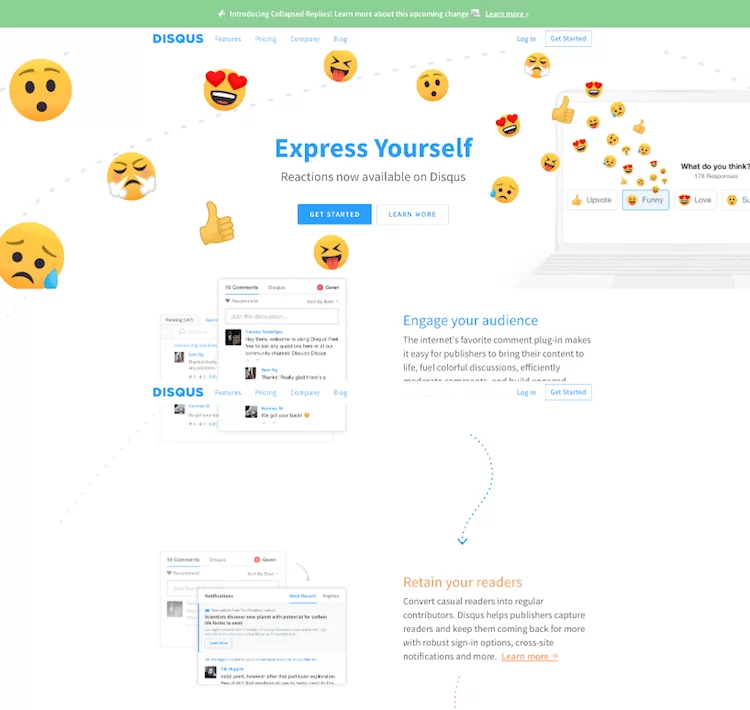 The design of Disqus allows you to market your work to many people on comment boards around many sites. You can initiate many messages and use Disqus to trigger automatic advertisements and other special messages of value to others.
The analytics program provides many options for review
You can work with any Disqus boards that you want to work with
Includes support for video and audio content
12

. TripleLift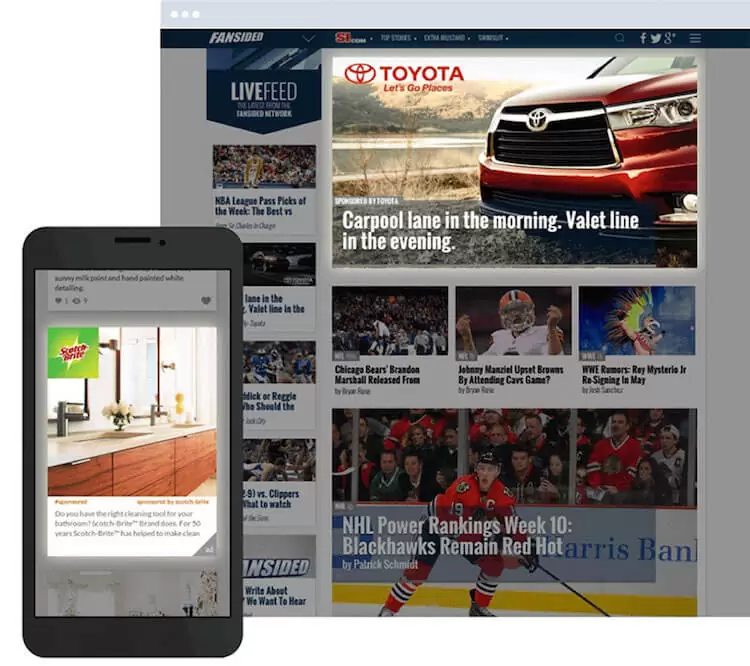 The helpful part of TripleLift is that the site provides unique in-content formats for getting ads ready. These ads can blend in with other bits of content on your site for your convenience.
You can also produce more detailed layouts depending on what you feel is right.
You can produce extensive descriptions for display use
Create unique header images that fit in with your work
Ideal for video and text-based sites
13

. Outbrain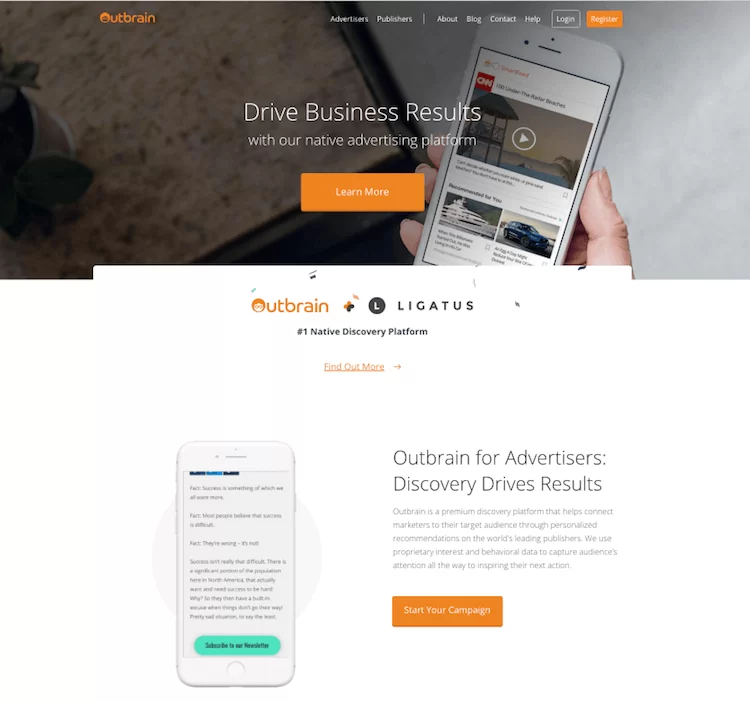 The content highlighted by Outbrain is attractive to show off on your site. You can add your links on the site to produce fun displays that offer more intriguing materials for promotional use.
The setup provides better control for showing off ads of interest. Outbrain is considered one of the top native ad platforms that you can use.
You can add your own unique headline and image on your ads
You can program different headings based on what you want to use
Does not take much time to load up
14

. Revcontent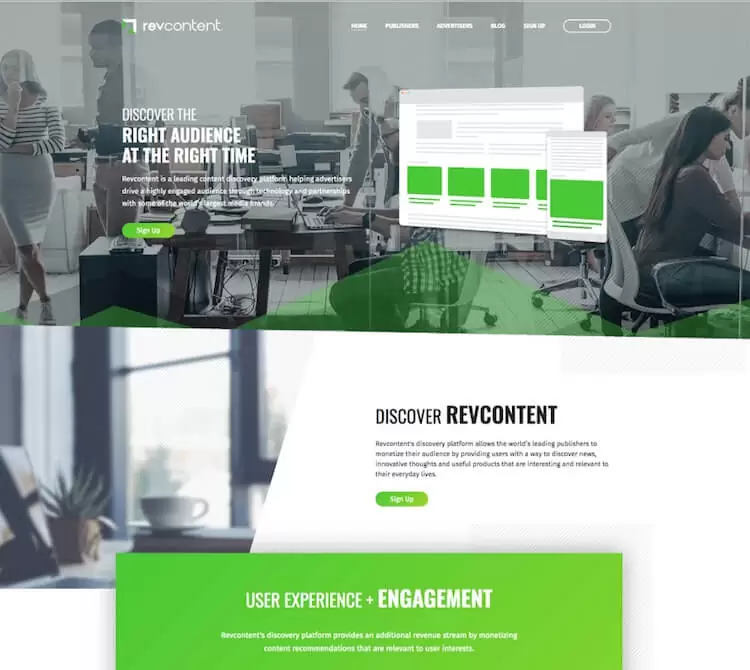 Native ad platforms work best when the content being produced is relevant to your interests.
Revcontent does this in that the setup will utilize unique forms of content that are based on what you are trying to promote the most.
What particularly works with Revcontent is that you can adjust the materials you want to use based on what you are trying to promote on your site.
Produce unique user experiences by adjusting which ads your content appears near
You can work with vertical or horizontal layouts
Audience engagement analytics help you identify how well your site is working
15

. Google AdSense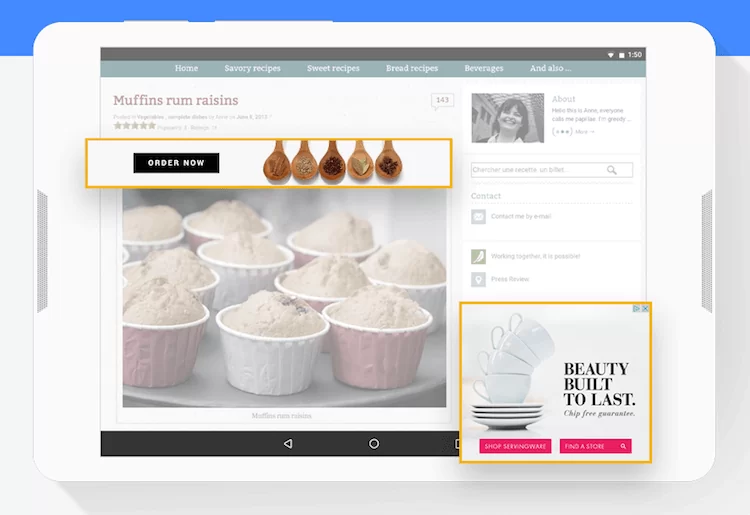 AdSense is a Pay Per Click ad platform by Google, and one of the most popular and widely used monetizing methods for content publishers.
You can apply to get an AdSense account for your website if you have good-quality content and all the parameters are met.
AdSense offers you multiple different ad formats such as banner ads, links, text ads as well as native ads.
Don't miss our list of best Google AdSense alternatives that you can use to monetize your website.
Offered by one of the top internet companies in the world.
You can get different ads produced based on your target audience
Ads are more relevant to the interest of your users.
16

. Redirect.com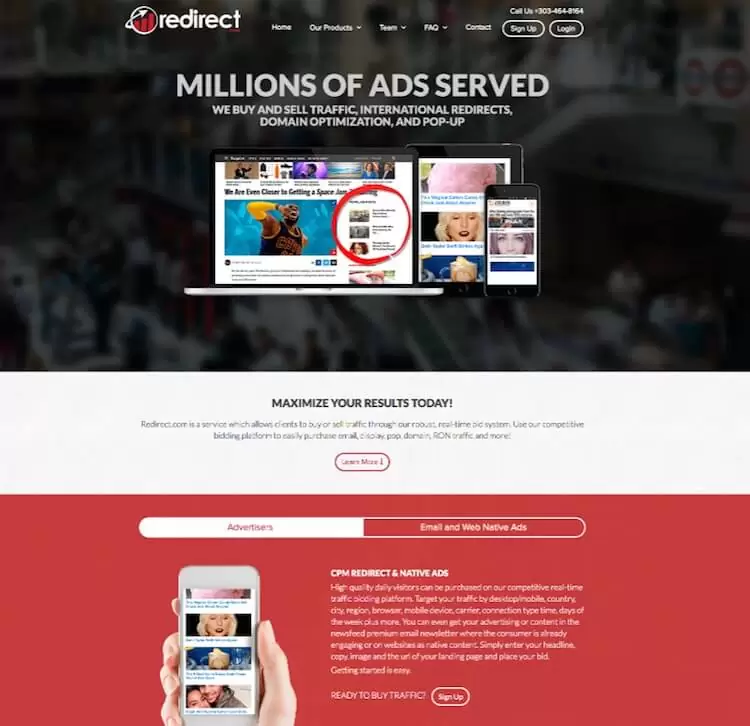 You can use many features on Redirect.com, including features for optimizing your domain or for getting international redirects produced to your liking.
The CPM redirect feature also helps you mow people from one site to your site after clicking on your link, thus giving a better amount of control for making your work managed well.
The native ad placements provide a thorough layout that is easy to use
You can target specific regions or groups when promoting your work
Ads can be programmed to appear at specific times in the week depending on preference
17

. Polymorph
Polymorph provides more support for producing unique ads than what you might recognize elsewhere.
With Polymorph, you can produce ads with a full API that lets you adjust all the technical features of your ads.
The general editor also works well if you've got a basic need for editing things on your site without being too complex.
You can produce content based on the partners you want to reach
The general reporting features from Polymorph make it easier for you to review exposures
The SaaS model lets you program when you want to get your ads to be visible
18

. Adcash
The transparency promoted by Adcash makes it one of the more promising platforms that you can utilize. Adcash offers a helpful design that lets you target people with non-obtrusive ads.
The in-house team provides many fraud filters that will help you with making your ads visible while ensuring your content is not going to be too difficult to manage.
You can target specific geographic zones based on where you go
Works with hundreds of SSPs based on the platforms you want to highlight
You can whitelist and blacklist content based on where you want your content to reach
19

. Nativo
Nativo adds extra help for handling your on-content returns. With Nativo, you can produce unique customer experiences with content that is designed with specific publishers in mind. You can plan your Nativo experiences on mobile devices of all sizes and layouts.
Works on websites for many high-end platforms, including the Wall Street Journal
You can track performances through the advanced analytics features
The direct client contacts include bot-free support features for reaching more people
20

. MGID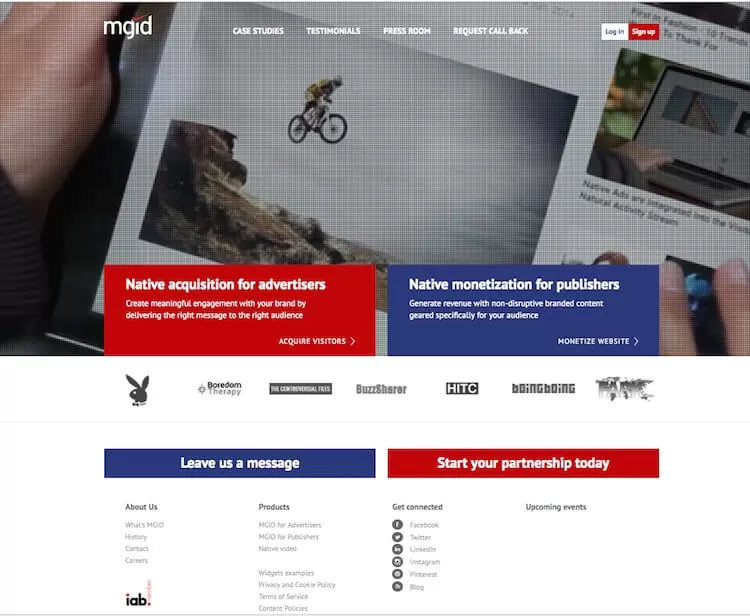 MGID provides native acquisition for advertising and publishing needs. You can use MGID to produce content that is non-disruptive and easy to find.
The content can also be programmed to reach people based on demographics or sites. You can program your work to be visible in many situations while offering a simplified approach to handling your work.
Works for connections in many visual layouts
You can use geographic and language contacts
Works with unique displays for each device you want to utilize
21

. Connatix
Those who prefer to utilize video-based marketing could benefit from what Connatix has to offer. With Connatix, you can work with many bits of content that will help you with producing unique experiences without problems.
You can use editing tools to help you with adjusting any ads you want to use for native marketing purposes. After this, you can get your videos targeted on specific sites of your choosing.
The organization of Connatix provides you with extra help for handling your work.
Uses a large syndication network
Works on many mobile devices
You can use this with many video resolution levels
22

. MoPub
You can take a look at how MoPub works when you're aiming to produce appealing things of note. The design of MoPub provides an emphasis on mobile app functions.
The layout works on all major mobile platforms and focuses on producing unique ad campaigns based on your site and any apps you want to use.
The design provides many options for managing your work and can help you with many work needs.
Works with hundreds of demand-side platforms
You can produce many network mediation plans
You can work with multiple insights and other analytical features to your liking
23

. Yieldmo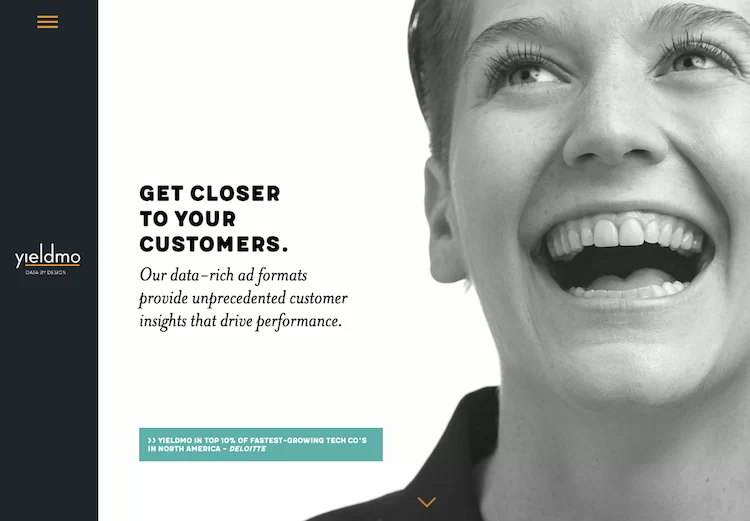 Your last option for a native ad platform is Yieldmo, a system that lets you review many insights based on what your business is doing and what you want to plan for your work efforts.
The layouts of the ads produced by Yieldmo focus mainly on interaction, especially with the ads being laid out on proper segments around your page for your convenience.
The general focus ensures you'll have more control over your content and with making your efforts visible.
Works with text and video content
You can adjust which sites you want specific posts to appear on
You can also control any Yieldmo plugins that you want to use for monetization purposes
24

. Ad Recover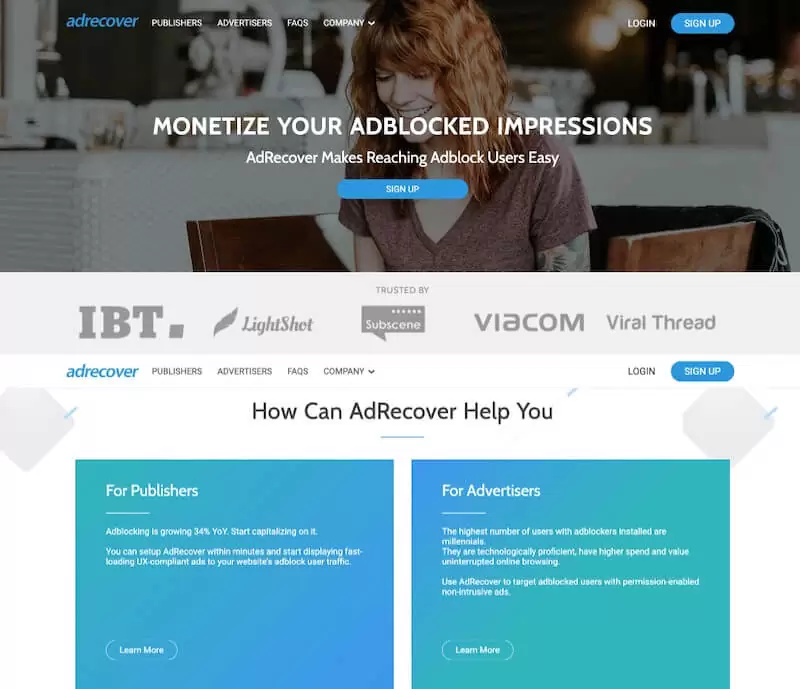 If the growing use of ad blockers are eating up your ad revenue, there is a platform to make sure that you make the best use of the traffic that uses ad blockers.
This native ad platform servers ads that are visitor-friendly and it will make sure that your ads are not affected by the ad blockers.
Your normal ads will run as usual and the Ad Recover platform will only serve ads to the visitors using the ad blockers.
Easy to implement, just add a tag
Helps you to make money through 100% of your traffic
Minimize the revenue loss
You will have complete control over the ad types
25

. AdUp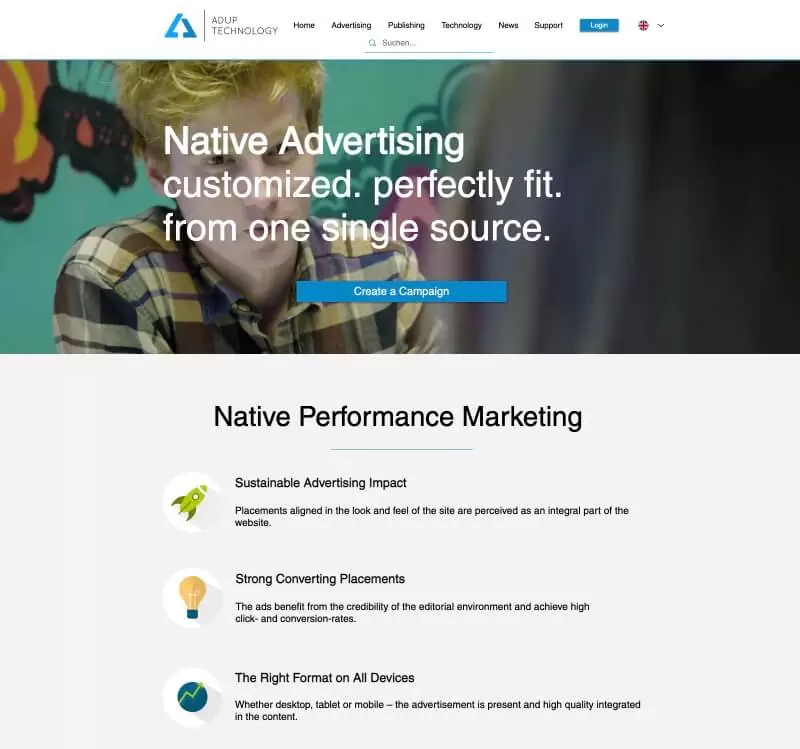 AdUp is another native ad platform worth mentioning. It offers highly flexible ad options to monetize your traffic. It will deliver high-converting ads based on targeted keywords and geolocation.
The ads that show up on your page will be content-sensitive making it more relevant so that your reads don't lose interest and offer a high-quality user experience.
The platform gives you the option to customize the ad units that perfectly fit into your site. The ads will be responsive so that they look great on all devices.
Ads based on keywords in your content
Option to customize the ad units
Geo location-based ads
Ads with the highest expected CPM rate
26

. BuySellAds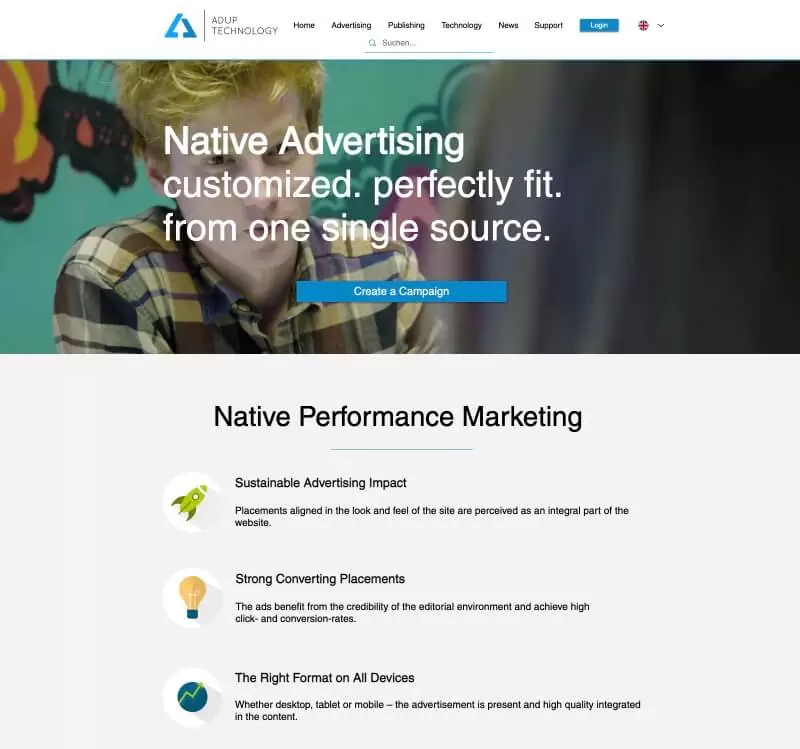 BuySellAds, a service that has been around for years. They offer a number of different ad formats to choose from. From banner ads with a fixed price to native ads, you can choose the kind of ads you want to place on your site.
The platform offers a simple and easy solution to get started and you can make a regular income from the ads served by the BuySellAds platform. They accept sites from all different niches, so you can try this platform.
Easy to get strated
Multiple ad formats to choose from
Ad blocker recovery
Header Bidding Management
Private Marketplace
27

. AdButler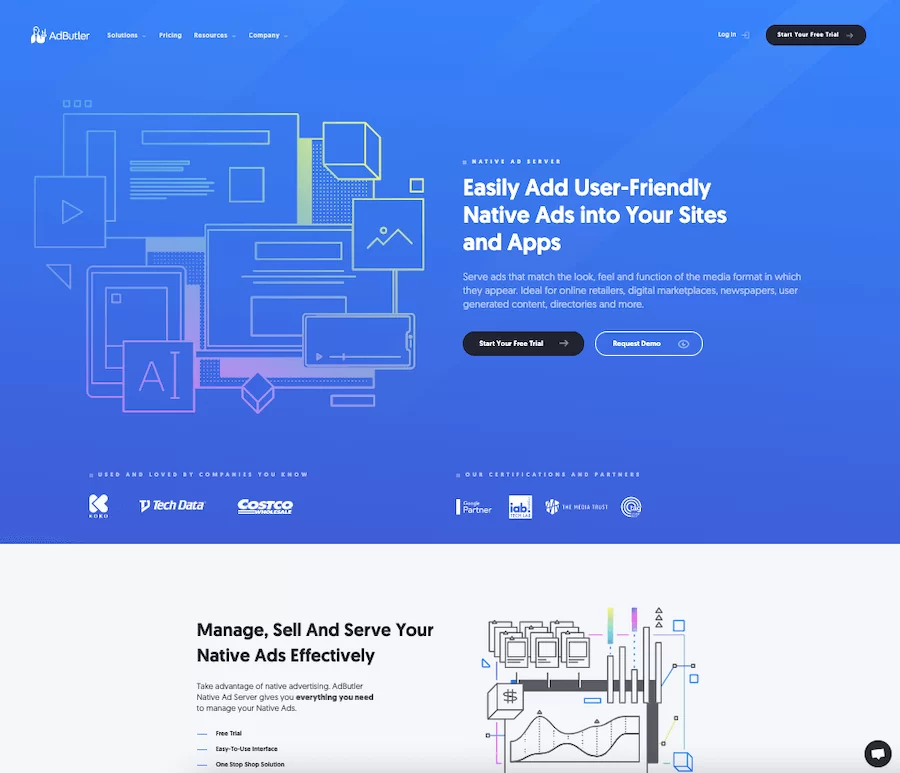 AdButler is another comprehensive ad network for publishers. It offers native ad options that will blend with your content to optimize conversion.
The platform offers you a free trial, easy to use interface so that you can customize your ad units to match your website. Unlike many other ad networks, AdButler offers you custom ad formats for higher revenue.
Easy to use
User friendly interface
Customize it as per your need
Support for apps
Ad Blocker Friendly
FAQs About Native Ad Platforms
Q1. What Are Native Ads?
In simple words, native ads are the ads that look like a part of your site. It can be content, banner, link to an article, video ads, etc.
Q2. What Are Native Ad Platforms?
The native ad platforms are those ad networks that offers the native ad options to publishers and advertisers.
Q3. Are Native Ads Costly?
If you look at the native ads from the advertisers perspective, the price is determined by per thousand impression.
Q4. Are Native Ads Good for Publishers?
Yes, native ads are a good solution for the publishers to make money. As the content blends perfectly with the site the conversion is more than other form of advertisement.
Conclusion
The native ad platforms that you can use for your promotional needs are all ideal choices that make it easier for you to highlight your work in many forms.
Be sure to see how well these platforms can work if you're aiming to produce quality content that is attractive and adds a good touch for all the promotional work you've got to handle.
These choices are suitable for many needs, including for when you're aiming to promote any new products or other distinct features that you want to highlight where you are.