Wondering how to get more followers on Instagram? You need the best Instagram tools to increase followers quickly. In this article, we will talk about the top tools that you can use to increase Instagram followers.
Instagram has become one of the leading social media platforms in recent years. From celebrities to general users, Instagram is one of the most engaging social media platforms for everyone.
Instagram receives over 1 billion active monthly users. So, this is a very big number for any business to ignore.
Another great advantage of the platform is that you can use it to make money if you have a good number of followers. Becoming an Instagram influencer is at top of the list for many entrepreneurs.
There are examples of influencers making millions by leveraging this popular platform. And you can do it too. All you need is a very active account, and the right kind of tools that will make the process easier for you.
So, without any further ado, let's look at the top Instagram tools that can help you to increase your followers.
Tailwind is a very handy tool when it comes to optimizing your Instagram marketing process. You can use this tool to become more productive while you manage your Insta account.
You can login to the platform by using your Instagram account and link your phone or Facebook page. If you are managing a business account, you can link the Facebook Page for that business the tool can push in new content that you schedule on the platform.
Once the linking is done, you can start using the platform to create your Instagram posts and to schedule your posts in advance so that you have the time to focus on other important tasks for your business.
Another advantage of using the Tailwind platform is that it will analyze your audience and suggest you the best timing while your schedule your posts so that your posts get the maximum engagement.
Tailwind Create
Tailwind create is the tool that will help you to create great-looking posts for your Instagram account. It will create a number of personalized versions of your photo so that you have the best content that will go live on your account.
It will make the process of creating content or Instagram a lot easier and quicker.
To start with, you can apply all your branding details such as the brand name, the font that you are going to use, you can upload your logo. These details will be automatically applied to all your posts so that you don't have to add them manually every time.
On the next page, you can upload the image that you wish to use for the post and add details like the post title, URL of the post and click to go to the next step. Here, you will see hundreds of different versions of the post.
You can select one from all the available options. In this step also you will have the option to change the text, color and layout of the post in case it is not yet perfect.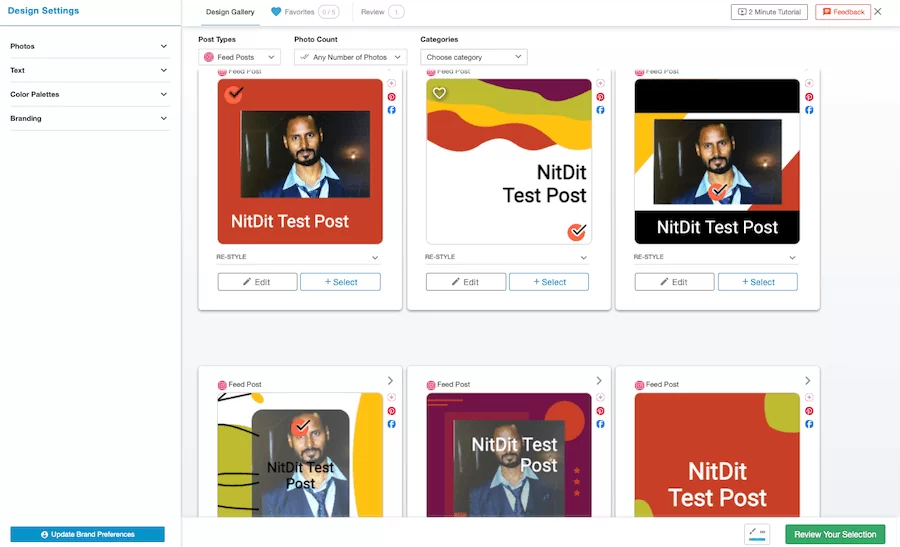 Schedule Instagram Posts
Tailwind comes with a complete Instagram post scheduler that you can use to schedule all your posts well in advance. As already mentioned, the tool will analyze and suggest to you the best timing for posting when your audience is most active.
You can upload the image, add the caption and hashtags to make your post ready.
Missinglettr is an all-in-one social media management platform that will help you to manage all your social media accounts from a single dashboard. However, Missinglettr is a lot more than just an account management platform.
Over 30K creators are already using this platform to grow their social media accounts and traffic. This software will turn your blog posts into shareable social media posts helping you save a lot of your time.
It is a constant source of quality content for social media platforms. So, you will always have amazing new content ready to be shared taking care of one of the most important aspects of social media marketing, that is consistency.
Along with Instagram, you can use Missinglettr to manage Facebook, Twitter, LinkedIn as well as the Google My Business account.
Missinglettr Drip Content
One of the most important features offered by Missinglettr is the Drip content options. It will help you to automate the process of finding content from your posts and create different content pieces for your social media channels.
Once you connect your blog with the Missinglettr account, it will automatically fetch content from your new blog posts and make them ready to share with the best quotes from your posts.
VSCO is one of the popular photo editing apps and as you know, Instagram is all about photos. So you should use photo editing software.
VSCO is available for both Android and iOS platforms. You can download the app from the store and get started. 
However, the thing of VSCO is that it is not just the best photo editing tool out there. But it has a brandable hashtag which is #vsco. 
Moreover, the hashtag is a widely used one. So if you post your images with this hashtag, it will help you to bring your profile to a wide range of users, and who knows you might get some followers.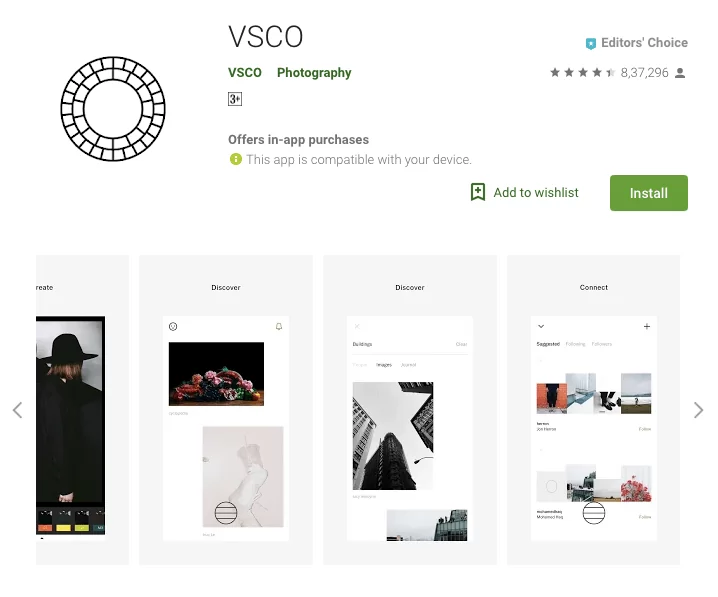 VSCO is not the only photo editing tool you should use. In fact, you should also give it a try to the Snapseed. Snapseed is one of the top photo editing tools available for free.
The app was launched by Google, and it works in a great way. The app is available for Android as well as iOS users
You can use a filter from the VSCO app and then you can edit your photo with different tools like ambiance, selective adjust, brush tool and so on.
By using these tools you will be able to make your photo look more amazing, and as a result, people will get attracted to it, and you will get followers.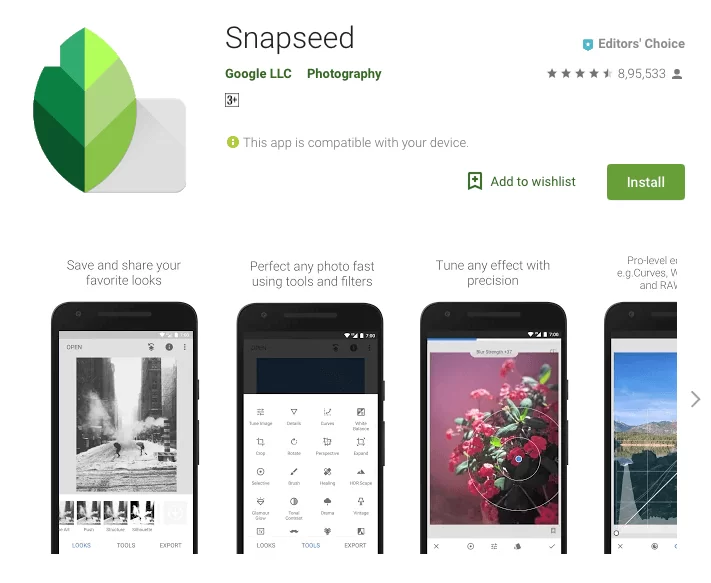 If you have read about Instagram marketing, then you must know the fact inspirational quotes on Instagram works amazingly. No matter if you are sharing tips or inspiration quotes you would need an app to do the job.
And this is where the overcomes to the rescue. The app is capable of adding overlayed texts and graphics on your photos.
It is an easy-to-use app, and you will take no time to create attractive apps which will help you fetch followers on Instagram. 
Your Instagram account also should focus on a theme. This does not only make your Instagram feed amazing. But this also helps in making the users understand your content.
However, planning your Instagram feed can be a difficult job.
You can simply use the Later's Visual Instagram Planner. It shows you exactly what your Instagram feed would look like with your scheduled posts.
As well as it lets you rearrange your photos and remove photos and does not go with the theme. It is easy and extremely useful.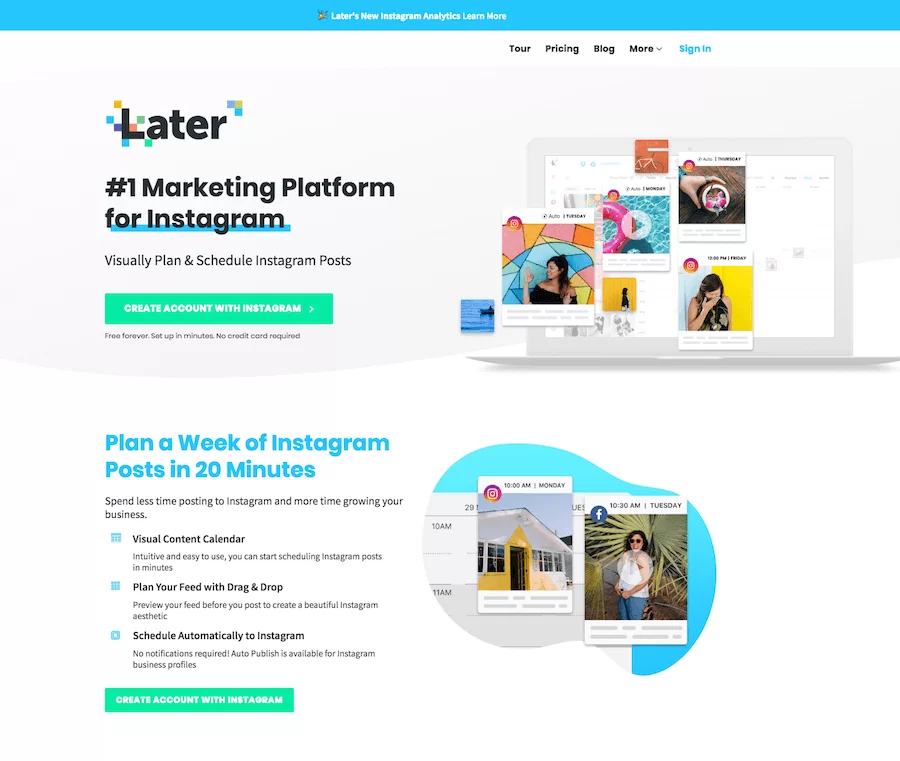 You cannot deny the fact that by running an Instagram contest you will get followers sooner than you can think.
But the fact is, managing an Instagram contest is not as easy as it seems and this is where you can use Gleam to manage your contests on Instagram. 
The app offers you quite a lot of Instagram tools that you can use to manage your Instagram contests efficiently. To know more about the app, you can download it and figure it out by yourself.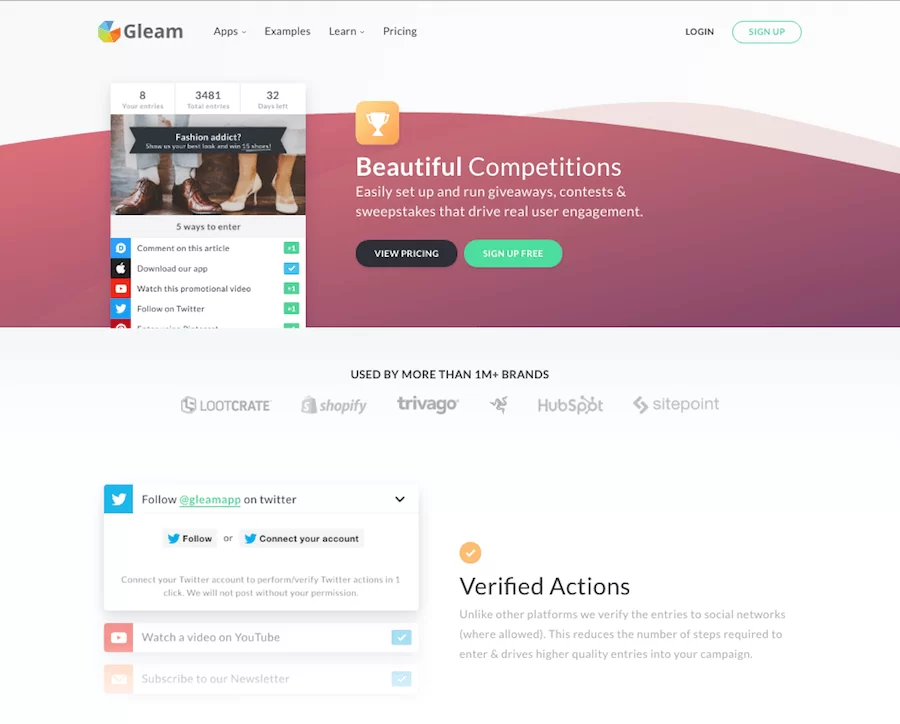 Sometimes you run an Instagram contest on the basis of hashtags. But in this case, managing things get quite messy.
However, it is not as hard as it seems if you are using the WooBox. The WooBox makes it really easy for us to do different things.
Like you can set age restrictions, track submissions, approve entries, and pick a winner.
All you have to do is connect WooBox to your Facebook account, and you will get all the options. Also, you can download the app free of cost.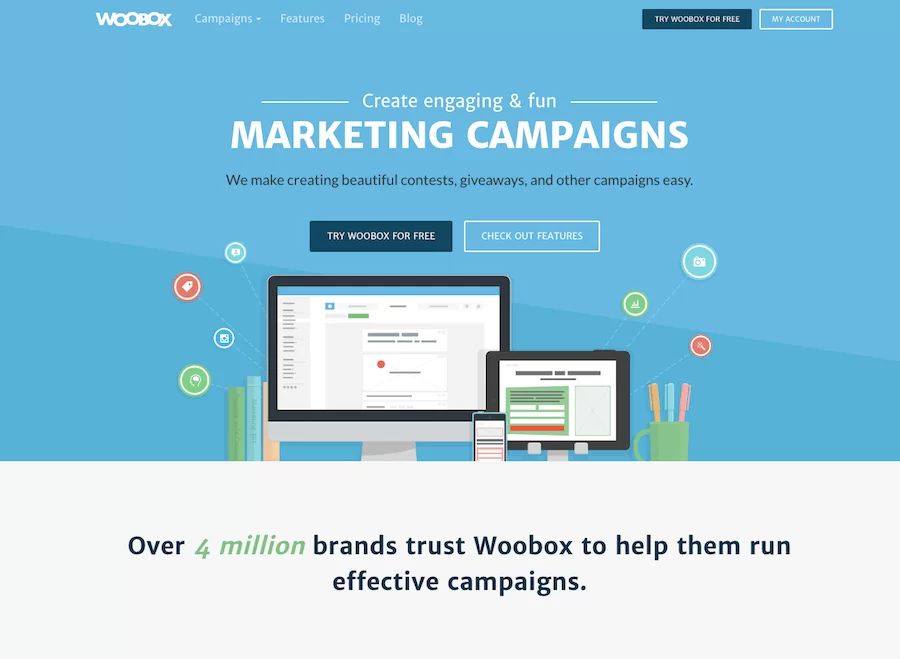 Wishpond is also pretty much like the WooBox, but it offers you some of the extra features.
The best part of the application is that it supports both photos and hashtag contests.
Even you can use the app to design a landing page for your content where you can highlight the prize.
The app also makes it easy for us to approve or deny entries. Plus you can check the contest performance by going to the analytics page. Even using the app is not hard.
However it is not free, but it comes with a free trial.
10. Instagram Insights
You cannot make strategies for Instagram if you do not have any idea about how your Instagram profile is performing and in this case, Instagram Insights can be pretty useful.
It is one of the straightforward tools that you can use. Also, it is free to use and comes with the Instagram app only.
Make sure to turn your profile into a business account if you have not already.
After that, you can use Instagram Insights to check your profile's growth.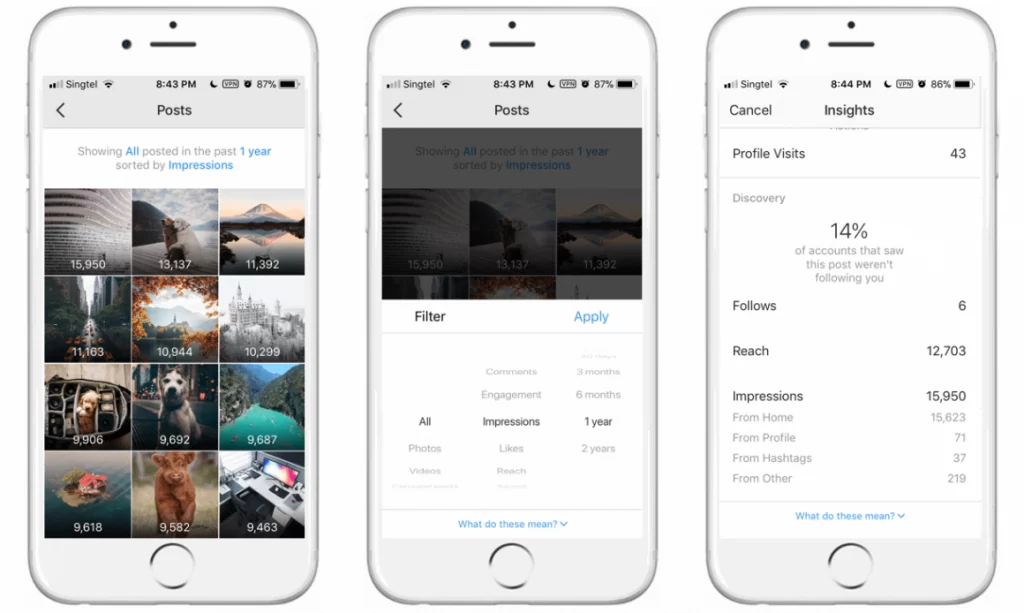 You should also know the perfect time to post on Instagram so you can get better engagements and more followers.
However, finding the perfect time is a difficult task. But not to worry, you can simply try out the Later's Best Time to Post feature.
This helps in finding the perfect time to schedule your Instagram posts for maximum engagements. So make sure to have a look at it.
However, the tool is not free. Instead, you have to get a monthly subscription.
Instagram Stories are also one of the most important things to grow your business.
If your Instagram is not attractive, then you are losing a lot of things. However, not all of us are pretty great at creating Instagram stories.
And in case if you are one of them, then you can sue the Storeo app. The app lets you record or upload a single video and then it slices up to multiple 15 seconds of videos.
So you can talk about anything without creating multiple stories. It is easy and works perfectly.
Instagram's Boomerang app was introduced in 2015. This feature lets you click photos in quick succession.
After that, it will turn into a GIF Like loop that plays forward and backward. Also, it is extremely easy to use.
You can create interesting stories using this feature and if your stories are interesting enough, then people might follow you for your stories only.
You can use Canva's mobile app to create amazing social media graphics. Not even social media graphics but the app can also be used for creating amazing Instagram stories.
The app comes with a huge library of Instagram Stories templates which you can use to create attractive Instagram stories.
The app also comes with lots of tools and overall it gives you an easy-to-use experience. Read our Canva review to know more.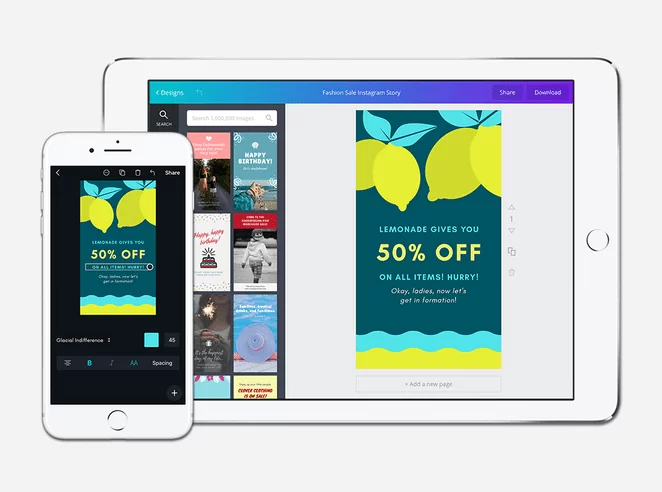 You should also look for a tool that can help you to find hashtags that are relevant to your account and this is what can help you to bring up your profile in front of other Instagram users in the same niche.
In this case, you can use Display purposes it's a web-based tool that can help you to find hashtags.
All you have to do is put a topic and make a search. After that, the app will go and find the most relevant hashtags.
Also all the generic, banned, and spammy hashtags will be filtered out.
Just like the Display Purposes, Focalmark is another great tool for finding relevant Instagram hashtags.
However, Focalmark works in a different way. On one hand where the Display Purposes selects relevant hashtags based on popularity.
On the other hand, the Focalmark uses both human research and a "ranking algorithm" and picks the ultra-relevant hashtag.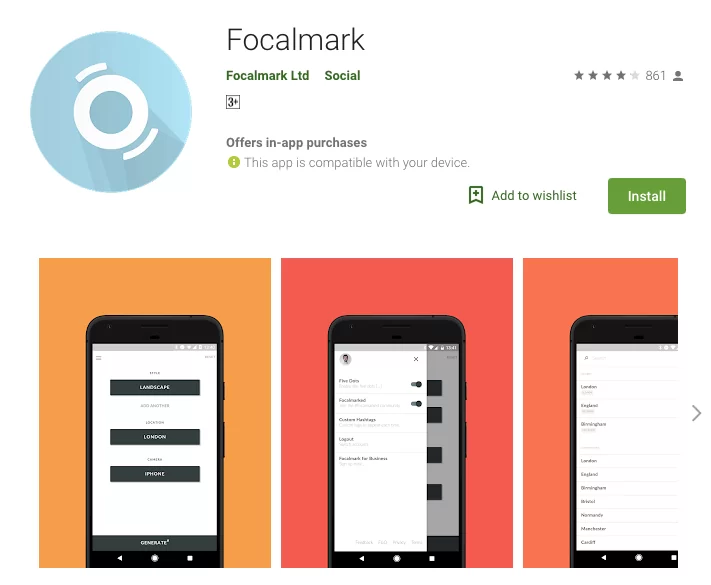 In the end, we have the Autohash. This is another hashtag finder tool. The best part of this tool is that it uses a vision algorithm to find the best hashtags for your Instagram photos.
Using the tool is also not too hard. All you need to do is upload a photo, and the tool will fetch all the relevant keywords that can be used for the photo. So make sure to have a look at it.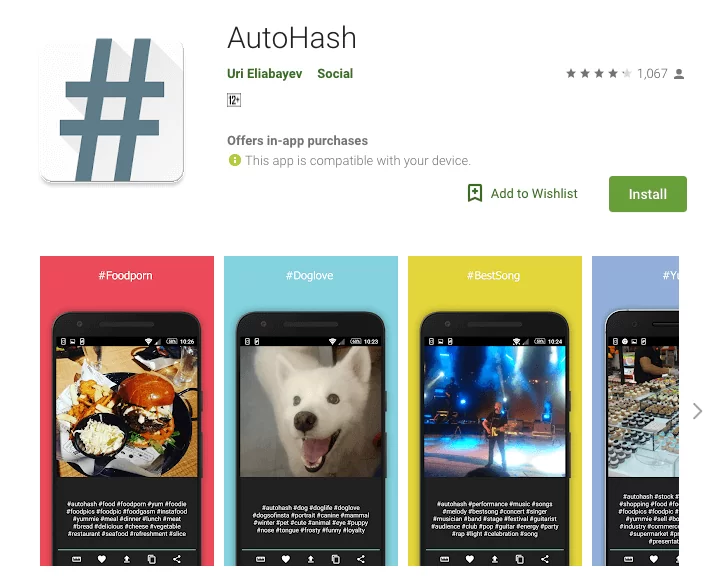 InstaChamp by MobileMonkey is an Instagram-approved direct messaging and engagement tool. It is a very useful tool for small businesses and B2B brands.
You can grow the overall engagement and offer proactive customer support by settings up automated replies to the direct messages so that your users will never have to wait for your reply.
Grow engagement with your new followers with auto-responders and be active around the clock. It will help you to save productive time for you and your team by automating the complete process of engagement and response.
InstaChamp can also help you to grow your Instagram following by incentivizing post comments and story mentions.
You can set up direct messages to the users who comment on your post increasing the chances of making them your paid customers. So, in a way, InstaChamp can help you to maintain a great relationship with your followers and all the users who land on your profile and comment on your post.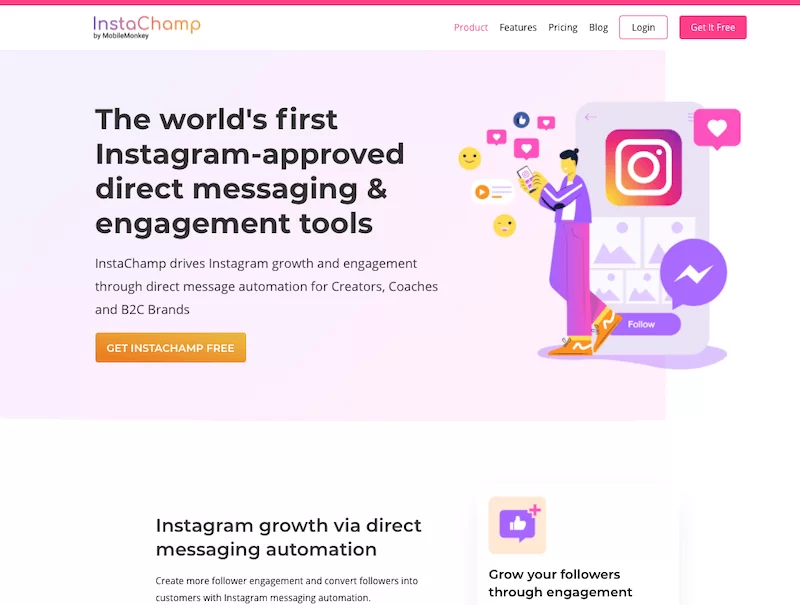 Repost for Instagram is available for both Android and iOS platforms. It is a simple app for users to repost already published content on Instagram.
You can simply copy the URL of the post that you wish to repost, paste the link on the Repost app and share it through the app. It will make sure that your post has proper credit to the original post.
Overall, it is a very handy app to keep your account active with interesting content. And the Repost app is completely free to use.
People always talk about how to get followers. The to-do list of actions to increase following but what not to do on Instagram also matters a lot.
So, we will have a look at some of the best Instagram practices that will surely help you to increase your followers at a faster rate.
So let's jump right into it.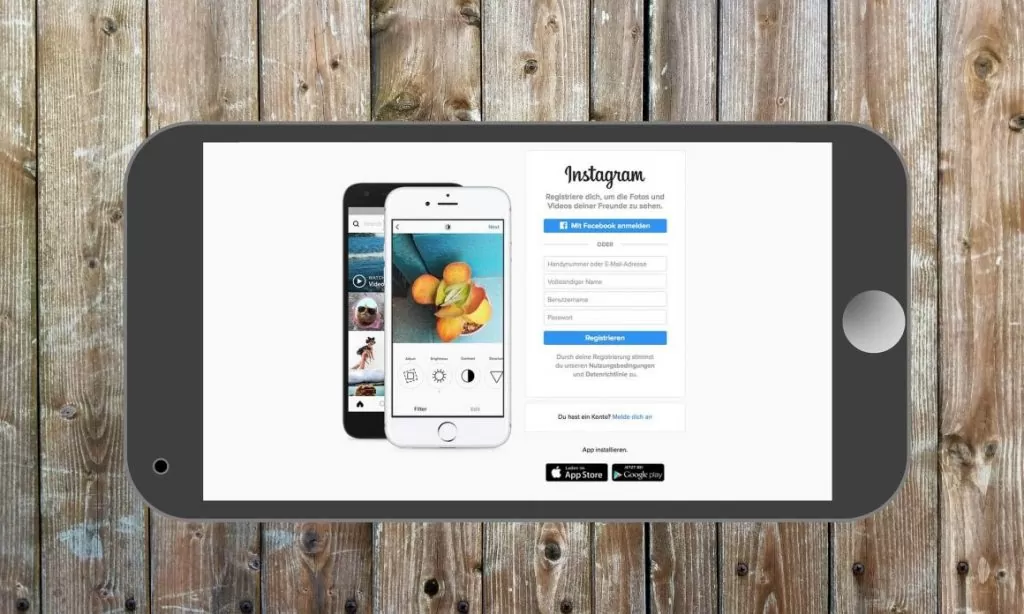 01

. What Not To Do on Instagram
Never use those like for like apps or following exchange apps or buying followers because while these may grow your Instagram following and you may get followers from it, they are not going to be actively engaged followers.
They are going to be what we call ghost followers where people who follow your account but don't interact to engage with your content.
While it might be cool to have this huge number of followers on your account which looks great but they are not going to be real people and they are not going to be engaging with your content. So they are pretty much useless.
In fact, there is a probability that your account might get affected and considered as spammy and low value by Instagram and other real users.
02

. Instagram Stories
Instagram stories are extremely popular among users and a very powerful marketing channel.
As per the statistics published by Instagram, over 400 million users are using the Instagram Stories every day.
So, get creative with your stories and try to engage your users. If nicely done, the Instagram Stories will increase your following dramatically.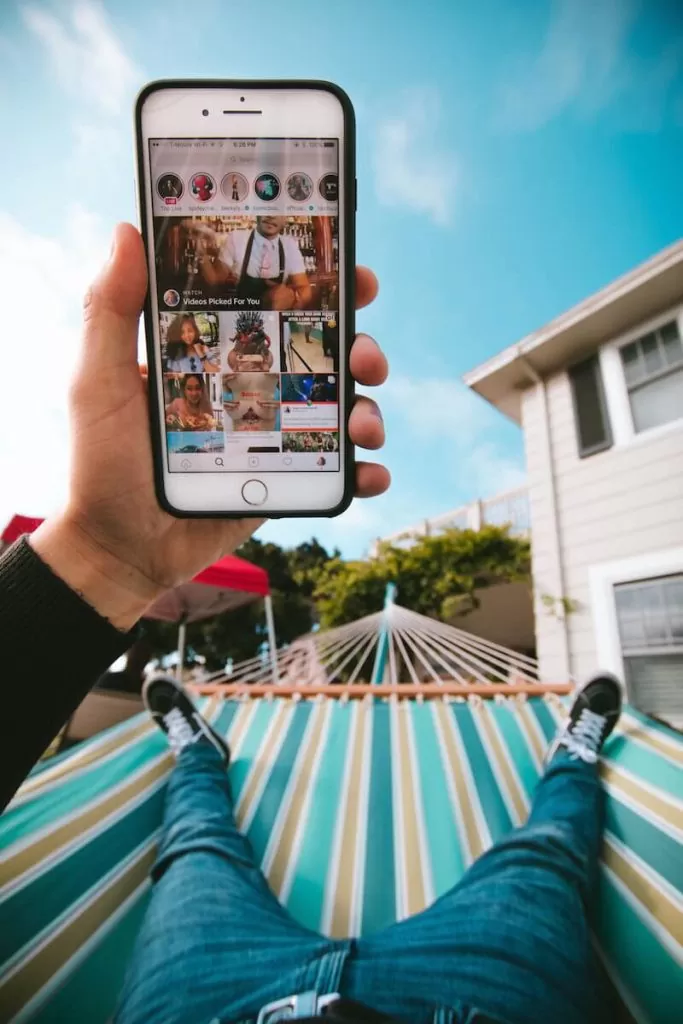 03

. Hashtag Secrets
You have probably heard this many times, you should always use hashtags for your images on Instagram.
Images with proper hasgtags always perform better than images without them and statistically, it's been found that images with 11 or more hashtags perform the best.
You are allowed by the Instagram to add a maximum of 30 hashtags. Make use of this feature, specially during the initial days. Here are a few popular hashtags #love, #instagood, #photooftheday, #fashion, #beautiful, #happy, #cute, #tbt, #like4like, #followme, #picoftheday, #follow, #me, #selfie, #summer,#art, #instadaily, #friends, #repost, #nature, #girl, #fun, #style, #smile, #food, #instalike, #likeforlike, #family #travel, #fitness.
04

. Be Active
This is not a secret tip if you are active and engage with the community; you will surely get more followers on Instagram. When you are engaging and interacting with other people's photos, post comments that are more than just nice pic or cool photos because of these sound like bots. They sound robotic and they don't sound real and genuine.
And even as a creator, the person posting the photo, no one would want to respond to comments like that. So there is no reason even leaving a comment on a picture like that because you are not calling to action or calling to engagement.
So instead we encourage you to post comments that are actually engaging. Ask a question, maybe start a dialogue.
Talk to the people as if they are real people because they are. Just like in Youtube comments, people talk to one another and they talk about topics.
So try and translate that to Instagram and open a discussion and talk within the comments section amongst yourself, your followers and followers of other accounts on other people's photos.
05

. Feed Aesthetic
Most people say that don't want to get boxed in at all, but the truth is with Instagram, the more consistent your feed looks and the more consistently you post, the bigger you will get.
Most of th users struggle to keep the pace. So, it is completely understandable if you are struggling with it too. We suggest posting the photos within a specific niche or theme. That takes us on to image shapes.
You don't want to be posting all kinds of weirdly shaped on your feed so that your feed looks messy when you visit it. Because people who come to your account and choose whether they want to follow you or not, don't look at just one picture and decide to follow you, they look at your feed as a whole.
So if your fee is messy and all kinds of different shapes and sizes, they are not gonna hit that follow button.
06

. Image Orientation
The image orientation is a very important factor on Instagram as well as other popular image sharing sites Pinterest. The portrait images receive more engagement on Instagram. Clearly, because they fit into the screen perfectly on a smartphone Vs a landscape image.
07

. Cross Promotion
With using other platforms to grow your Instagram following, that takes us to our next tip, which is cross-promotion also called cross-pollination. If you were using some other social media platforms before coming to Instagram, just go to them and promote your Instagram account there.
Try to derive the traffic from those social platforms to your Instagram account. You can get so many followers by just deriving the traffic from other platforms to your Instagram profile.
For example, if you have a Facebook page and a YouTube channel, just drop your Instagram username there. So even if, you have multiple social media accounts whether it's YouTube, Facebook, Instagram, Tumblr, LinkedIn.
You probably have a different audience on each of them. So by merging them and getting the audience to spread across platforms, it will help you to grow as well.
As Instagram is a Facebook property, you gives you a quick option to connect your Instagram profile with the Facebook page so that you can promote the same content on both the platforms.
The process is simple, go to your Facebook page >> Settings >> Click on Instagram and connect your profile.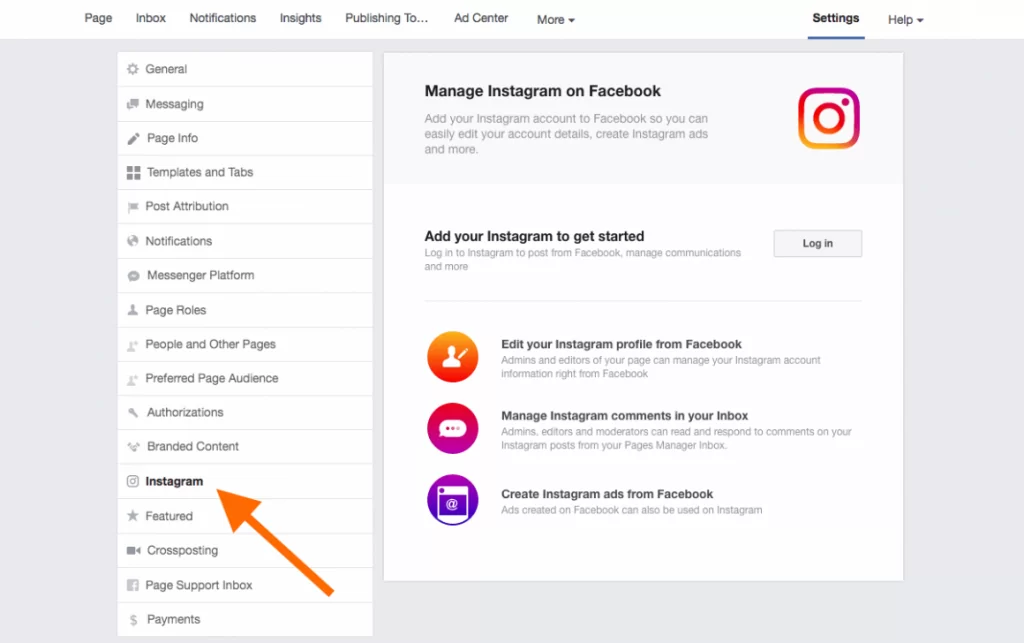 08

. Sticking to a Niche
So once you have picked a category, whether it be portraits, travel, fitness, wildlife whatever it may be. Try and only follow the accounts within that niche.
It is kind of difficult because you want to follow your family, you want to follow your friends but what we suggest is that if you want to grow your Instagram account, only follow accounts within your niche. And the reason for this is that you get lumped with those other creators.
So if you only liking and interacting with accounts that are similar to yours, Instagram is going to suggest you to people's followers. Or when a new person visits their account and follow, you may pop up as a suggested user.
If you still want to interact with your friends and your family, we suggest you creating a separate account, whether it be a private account or public account but an account that you interact with just those accounts on.
But your main photography account, use just for photography and we guarantee you, it will help you grow.
09

. Nature Your Community
Interact with the followers that you already have. They are already following you.
Those are the people that you should be most grateful for. So interact with them, talk to them, ask them questions. When someone comments on your photo, comment back and reply to them. That helps in getting more engagement.
Suppose you post a photo. Within the first ten months, you get 10 comments. If you reply to each of those comments, that means there is a total of 20 comments on that image and Instagram will see that as a more popular post than if it only had 10.
Over time you will start developing relationships with your followers. For example, you have a follower that used to comment on your images time and time again, and you started chatting with him just because you both have a similar taste in music.
So if you find a new song or he finds a new song, you both will comment and talk to one another.
10

. Understand Your Analytics
Understand your analytics and find the best time to post your photo. This can make or break your photo as well depending on which time of day you post your photo.
The engagement which happens on your photo in the first couple of minutes is the most important. So try and get that engagement rolling as soon as you can.
To do that you can use the insights that come with Instagram to find the best time to post. But if you don't have a pro account or you don't have a business account, you can use third-party apps.
FAQs About Best Instagram Tools
01. Can Instagram Tools Help To Grow Followers?
Even if not directly, the best Instagram tools can help you to be more productive in the process of marketing your brand on Instagram. It can help you schedule your posts in advance so that you have plenty of time to focus on other important tasks.
02. Are The Instagram Tools Free?
The pricing plans are different for each tool. Some offer free plans while some are paid.
03. How Can Instagram Marketing Tools Help a Business?
Along with helping you to create quality posts and scheduling them, many of the Instagram marketing tools offer you detailed analytics for your post to help you understand what is working and what is not so that you can take an informed decision for your business.
04. Is Instagram A Good Marketing Platform?
Instagram is a leading social media platform at the moment with hundreds of millions of users every month and gives you the option to promote your brand through a number of options such as general posts, Instagram stories IGTV video to keep your brand fresh in the minds of users. Instagram is certainly one of the top platforms to build authority for your brand.
Conclusion
So those were the Tools to Increase Instagram Followers as well as a detailed guide. Now it's your call to try these apps out and see which one of these working the best for you.
Make sure to use these tools to its full potential so you can get the best results.
Also, most of these apps are available, and few of them charges a monthly subscription fee.
Anyway, if you have any more questions to ask then do feel free to comment below and we will surely help you out.