Are you aware of how well your site is optimized for search engines? You have to look at what you're getting out of your website so it will be easier for people to find your page and use it.
You can use one of these ten free SEO audit tools to help you make your site more visible on search engines.
Each program is distinctly based on the features it offers, so look around to see what fits your demands.
Note: Some of these free SEO audit tools include paid versions that have more features than their free editions. This review is of the top free models. Also, some choices are only available for a limited time as free trials.
01

. Semrush
Your last option to see for your SEO audit desires is Semrush. This free program gives you a full report on how well your SEO work is being managed and what you can get out of the setup as necessary.
The SEO Toolkit program offered by SEMrush gives you a detailed look at how well your SEO plans are working. The setup lets you review how well your site is working while also analyzing your competitors.
You'll have to enter multiple URLs to get a thorough review of what is on your site. This should help you with noticing how well your setup is managed.
The organic research provided also gives you a clear idea of what is happening with your site and how the layout is managed.
A keyword gap feature also helps you see what keywords you are using versus what your contenders are using.
However, the free options are limited and you will be prompted to go for the premium package after a few searches every day.
Read this detailed article about how to use Semrush.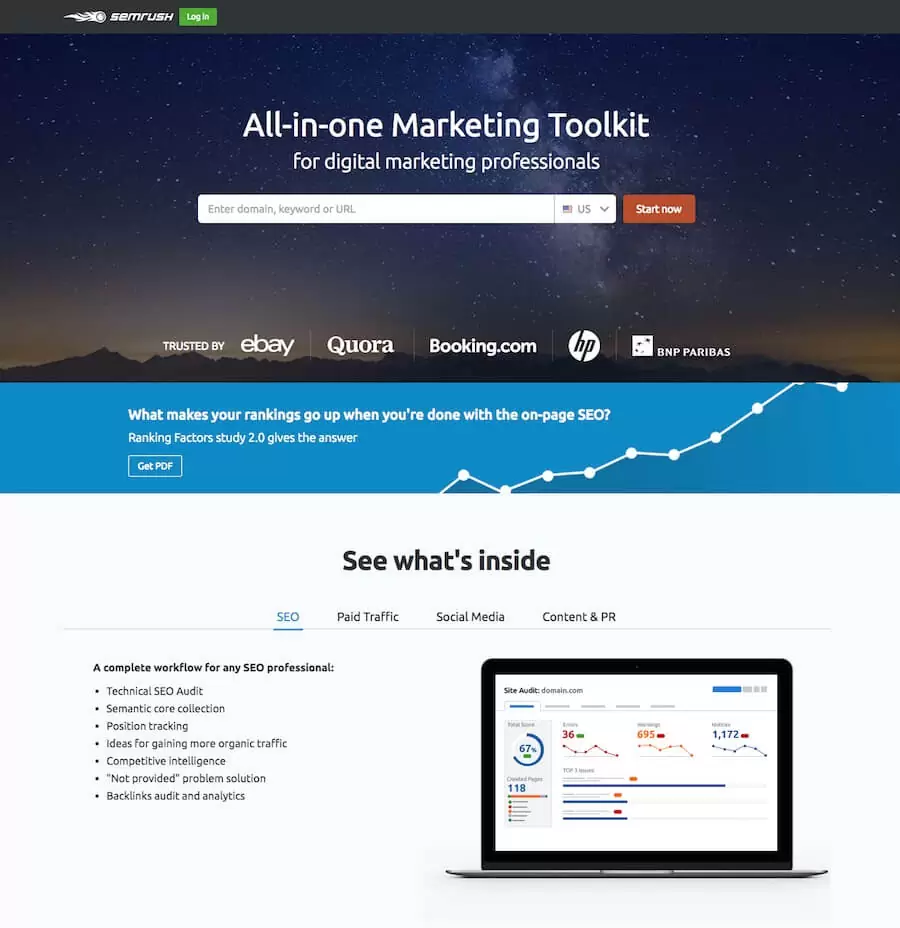 02

. Website Auditor
WebSite Auditor is a comprehensive site audit tool for the desktop which allows you to conduct a full website audit in a matter of minutes. The tool shows warnings about technical SEO issues, such as broken links, duplicate titles, faulty redirects, and tons more.
To start using it, you need to launch the app and paste the URL of your website domain to create a project. The SEO crawler immediately starts analyzing your site's SEO health.
The site checker provides recommendations on how to fix them, as well as specialized free tools for webmasters, such as sitemap generator, robots.txt generator, and the like.
Besides, Website Auditor offers a special workflow for page-by-page audits and a content editor which allows improving on-page SEO right in-app. The tool suggests optimization tips for each page based on SERP analysis and competitive intelligence.
An alerting feature lets SEOs create automated workflows for SEO checks and white-label reporting, which automates the routine and spares time and efforts for more creative analytical tasks.
All these make WebSite Auditor a great option for site audits for in-house SEOs and SEO agencies alike.
03

. Sitechecker
Another comprehensive SEO audit software, Sitechecker gives you a detailed insight on what you need to improve on your site.
You will get a complete site audit report with a personalized checklist of improvements that you need to do on your site in order to get more organic traffic.
Along with the Site Audit tool, the Sitechecker software comes with a number of handy tools such as
You can start with a free trial of the software (no credit card needed) and then move to an affordable plan.
The audit tool with go through your site and present you the potential issues that otherwise go unnoticed. This is a very handy software for bloggers, marketers, and agencies offering SEO services.
Another advantage of the software is that you can integrate data from Google Search Console and Google Analytics and use the data for in-depth analysis of your site.
The Sitechecker analyzes your search performance every day and offers you a personalized to-do list to improve the overall SEO for your site.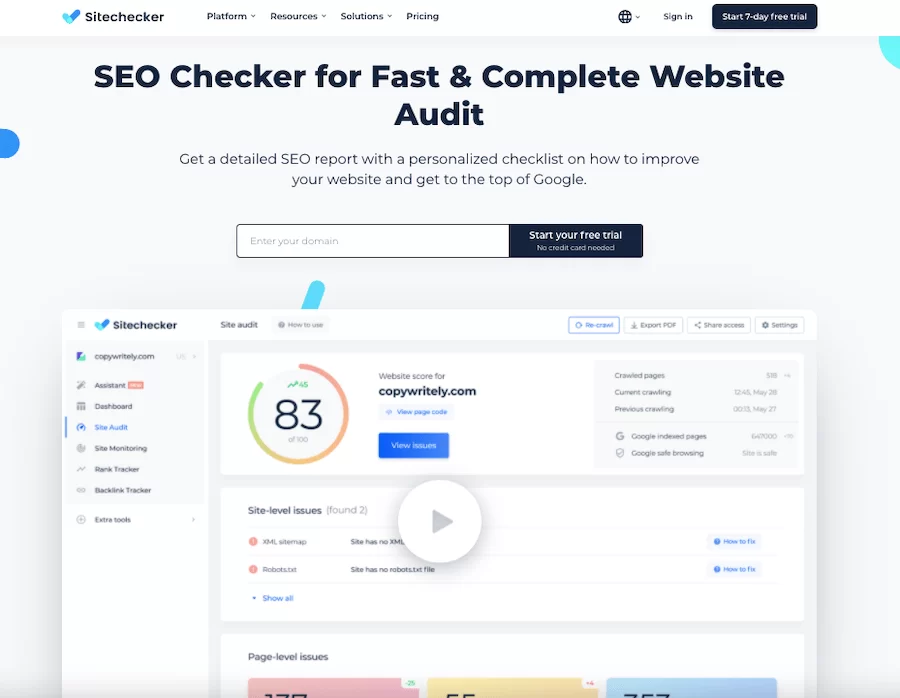 04

. Ahrefs
Ahrefs is one of the most comprehensive SEO analysis tools that offer you extensive tools to analyze your site as well as keep a track of your competitors.
Ahrefs checks through billions of pages every single day to offer a precise analysis of any domain.
The platform is easy to use. Just place the domain that you wish to check and search, it will show you the summary of the site and give you the option to go further with your analysis
You can do a complete analysis of the backlink profile of any site. You can check all the backlinks, the linked pages, anchor text so that you can easily acquire similar links for your business.
Ahrefs also offers you a keyword research tool that you can use to check the keyword, the possible search traffic, and the number of links that you need to rank your post on the first page.
The platform offers you a comprehensive analysis of all the aspects that you need to keep a track of in order to grow your business.
05

. MySiteAuditor
Your first choice to see is MySiteAuditor. This option helps you produce SEO reports and export them to PDFs.
You can audit pages based on certain keywords, specific pages on your site, or larger landing pages.
The program gives you recommended feedback on what you can do to improve your results. The program records this information based on the latest details found on the Google algorithm.
06

. Seomator
Seomator will crawl around your website and work with up to a thousand pages on that site.
The review will identify everything from broken links to files that are not loading to segments that are simply taking more time to load than necessary.
Details on HTML tags, internal links, and other factors are also included in each review.
You can download each of your audits and share them with others through PDFs. You cannot directly email your audits through the Seomator program though.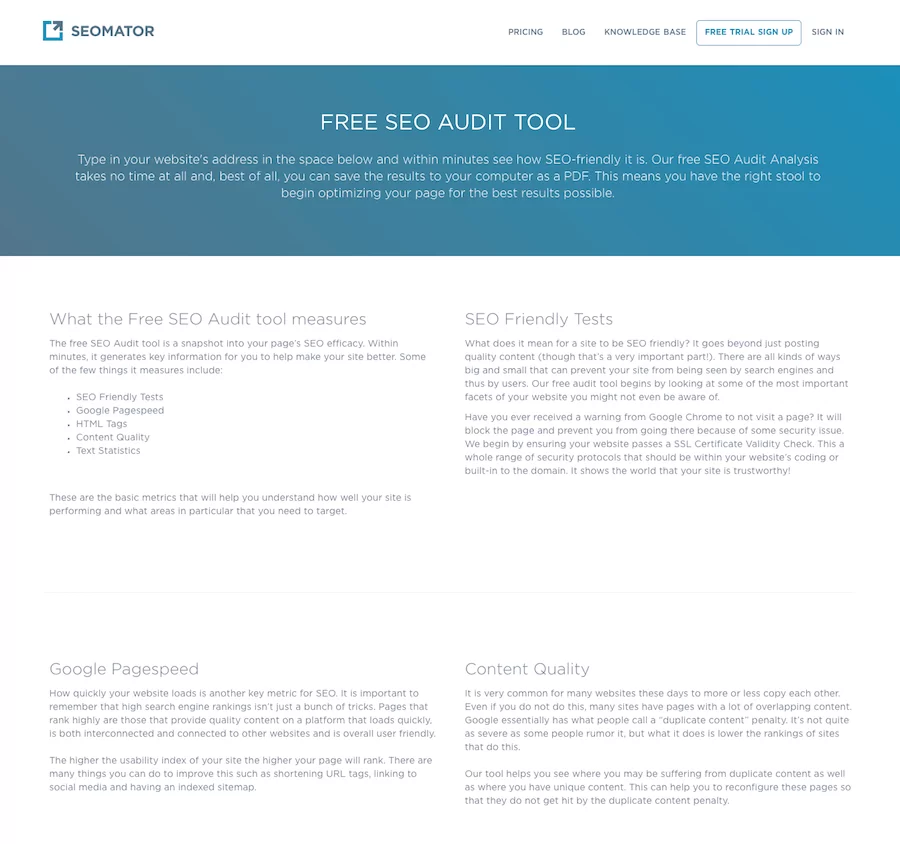 07

. WooRank
Your review on WooRank will provide you with a numerical score relating to the issues on your site. You can find errors and opportunities to improve alike.
Each report on your page will give you specific sections relating to what needs to be fixed based on social media outreach, keyword usage, wordiness, file load speed, and many other details.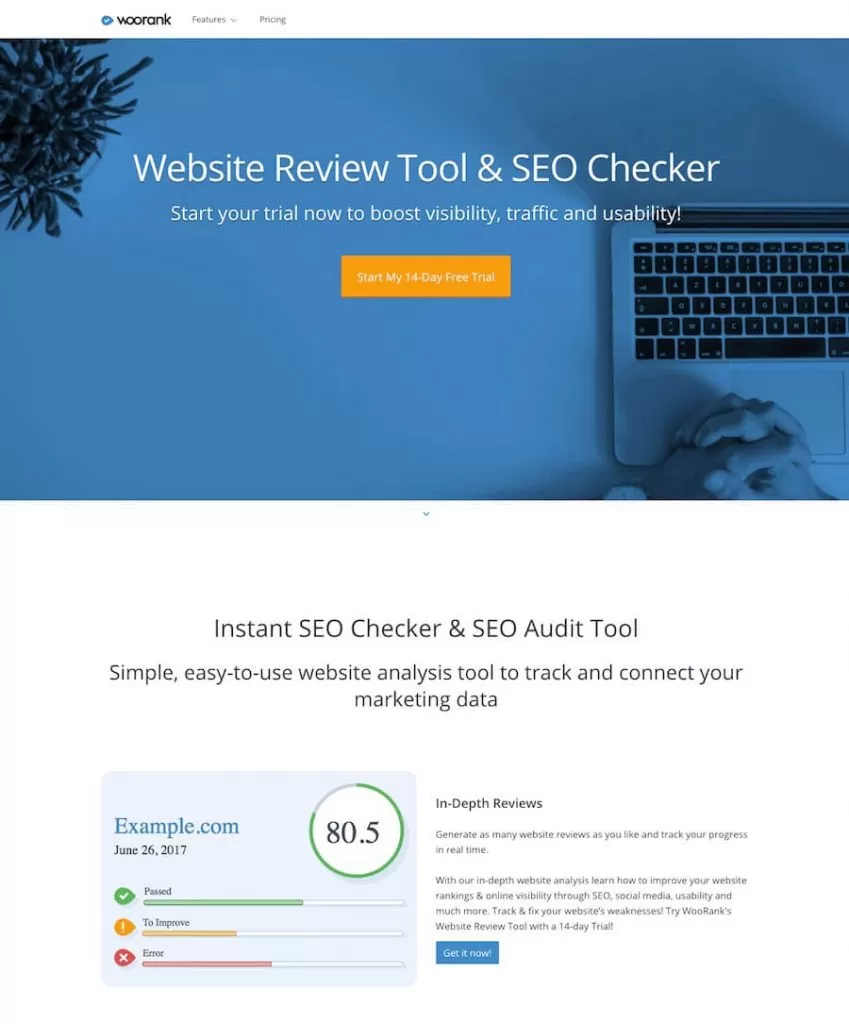 08

. Seo Site Checkup
SEOSiteCheckup is an All-in-one platform to access supercharged analysis & monitoring tools that make search engine optimization easy.
It is a top SEO monitoring tool trusted by over 15,000 webmasters, small business owners & SEO agencies in over 120 countries. Using this platform is a sure-shot way to understand your website from a search engine's perspective.

Seo Site Checkup offers almost 50+ SEO tools, including Meta Title Test, Meta Description Test, Backlink Test, Site Loading Speed Test, URL Canonicalization Test, and much more, i.e., means there is no need to search for several optimization software on numerous websites.
As a result, you will save a lot of time. So guys, what are you waiting for? Join over 85,000 SEO professionals and agencies in getting your website's SEO up to the latest standards now!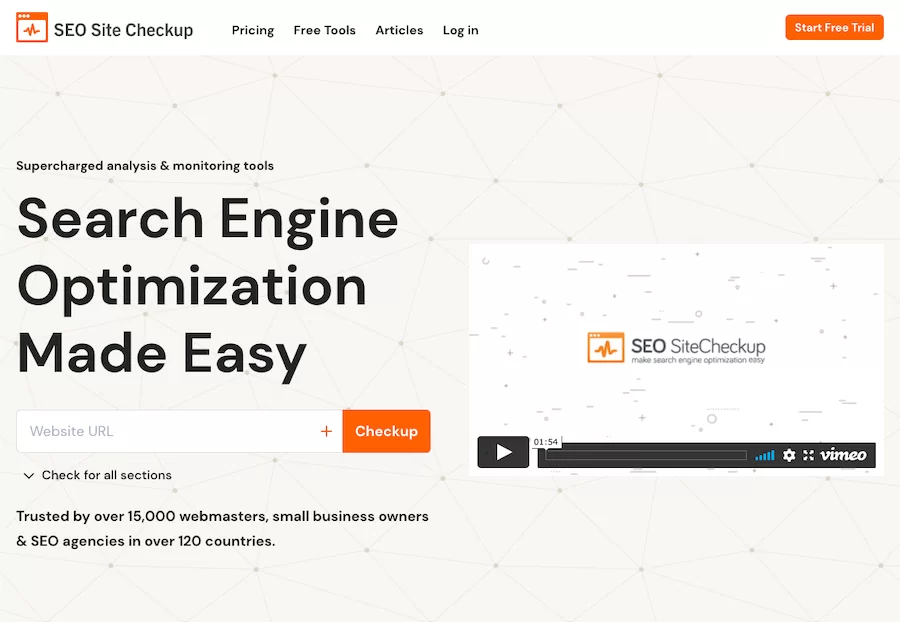 09

. Google Search Console
When you start a new website, Google Search Console is the first thing you need to set up. Other than giving you your content index updates, Google Search Console offers you a number of reports that you can use to improve your website.
You get the report about the performance of your site on Google. With the total number of impressions and clicks, you can track the traffic growth or dip. You get detailed reports on internal links as well as backlinks to your site.
You can analyze Google crawl stats if all your important pages are indexed on Google or not.
And most importantly, you get all the errors in the Search Console that you need to fix instantly so that your traffic doesn't get affected. So, while using any good audit tool is fine, you shouldn't ignore Google Search Console.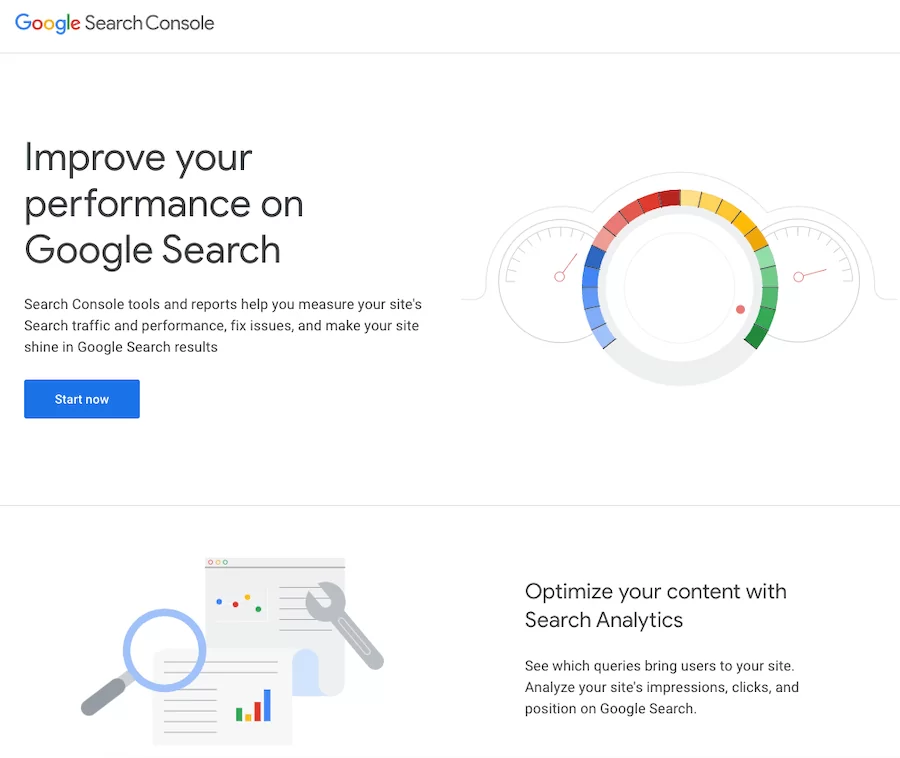 10

. Marketing Grader
A tool by HubSpot, you can use it to get details on your site's functionality through Marketing Grader. The program offers a basic interface, but the thorough work it provides will make a difference.
In addition to reviewing your site, Marketing Grader will also look at any blogs or social media pages linked to your site.
The grading for each page is consistent over how everything is reviewed. A separate mobile website scanner is also included.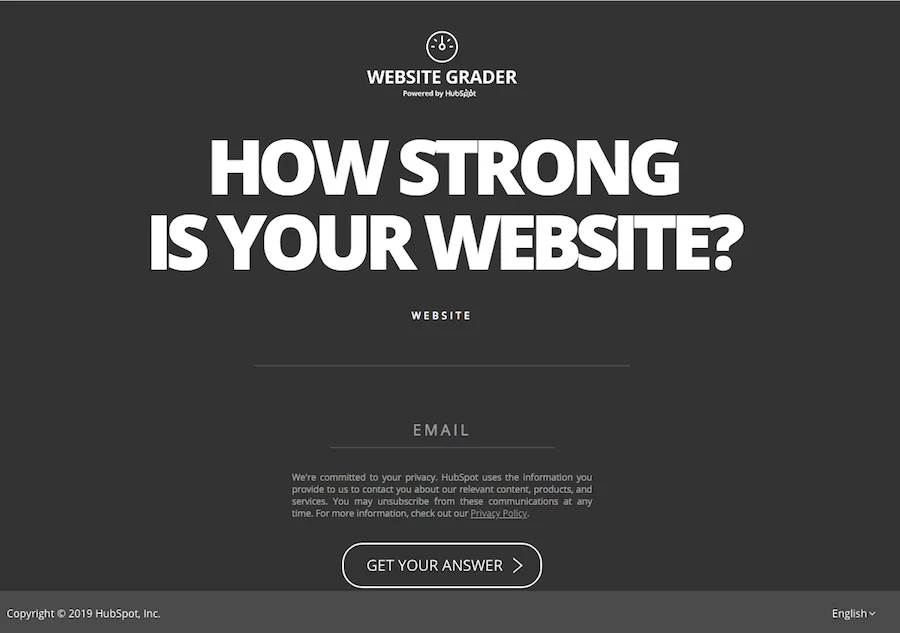 11

. Ubersuggest
Ubersuggest by Neil Patel is another SEO tool that you can use to analyze your own or your competitors' site. It's a set of tools that you can use to analyze the various aspects of your site from an SEO point of view.
It offers you a keyword research tool to find the keywords that you can work on. You can make a search by any keyword or find the top keyword of any website by making a search with the domain name.
So, you can make a list of your competitor sites and check them one by one to find all their top keywords. You get ideas like the search traffic volume for those keywords, how difficult it is to rank for those keywords etc.
Other than the keyword tool, it offers an SEO Analyzer that you can use to analyze any of your competitor sites. You can check their overall traffic, their top keywords, backlinks, etc.
And once you click on any of those components, it will take you to the detail page. For example, you can do a detailed analysis of the backlink profile of any website.
So, overall, it's a very handy SEO tool to analyze your site as well as your competitors' site.
Ubersuggest used to be a completely free tool but not anymore. However, it is a lot more affordable than its competitors and offers 7 days free trial.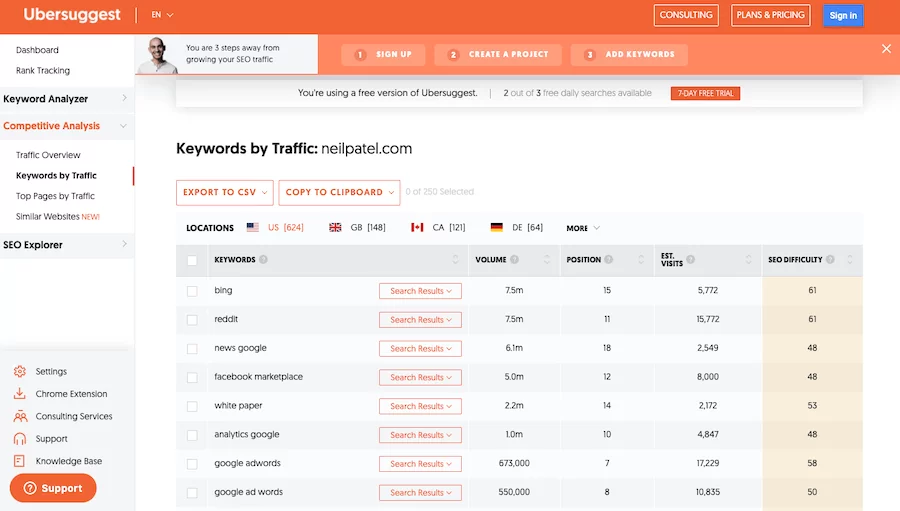 12

. SE Ranking
You can start new SEO audits with SE Ranking in moments. You can also reset your audit if your site has experienced sizeable changes.
The system is fast and even gives you friendly details on how you can adjust your site based on many factors.
You can also use SE Ranking to review your competitors. Competition analysis will reveal information on the keywords your competitors are using.
You can also review the ads they've paid to see what keywords they are trying to focus on.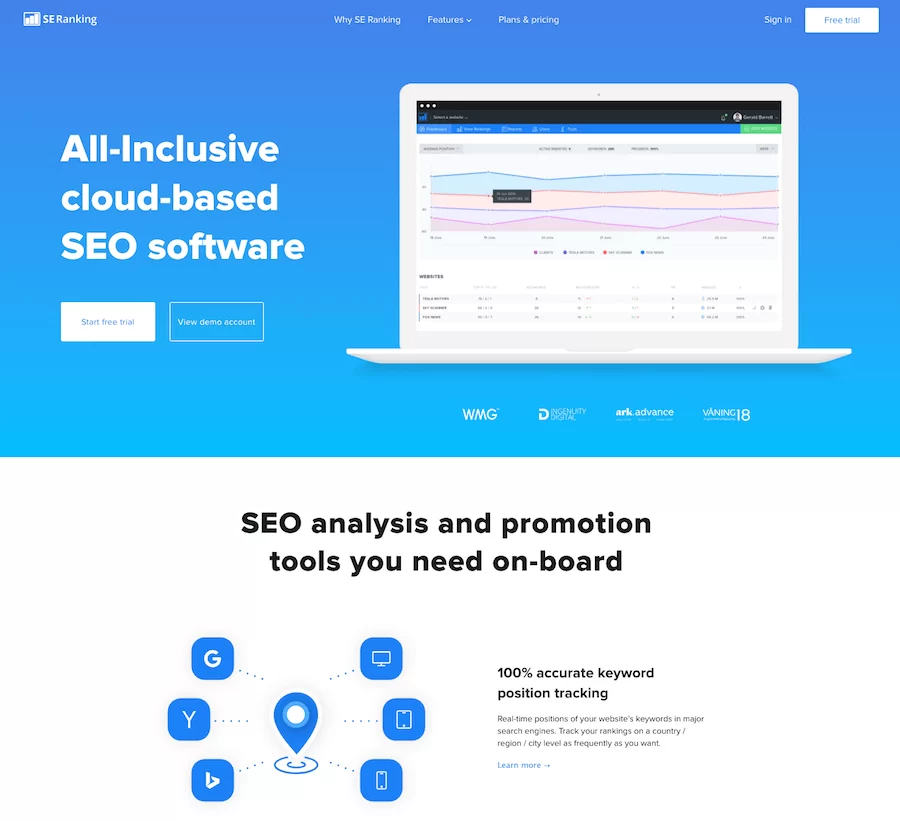 13

. Seoptimer
The things that are noticed on your site through Seoptimer will be divided up based on factors like how quickly you need to respond to a certain concern.
Details on server response and the timeframe needed for fixing problems can be found on the site. The information included will help you figure out how you can make your page run faster.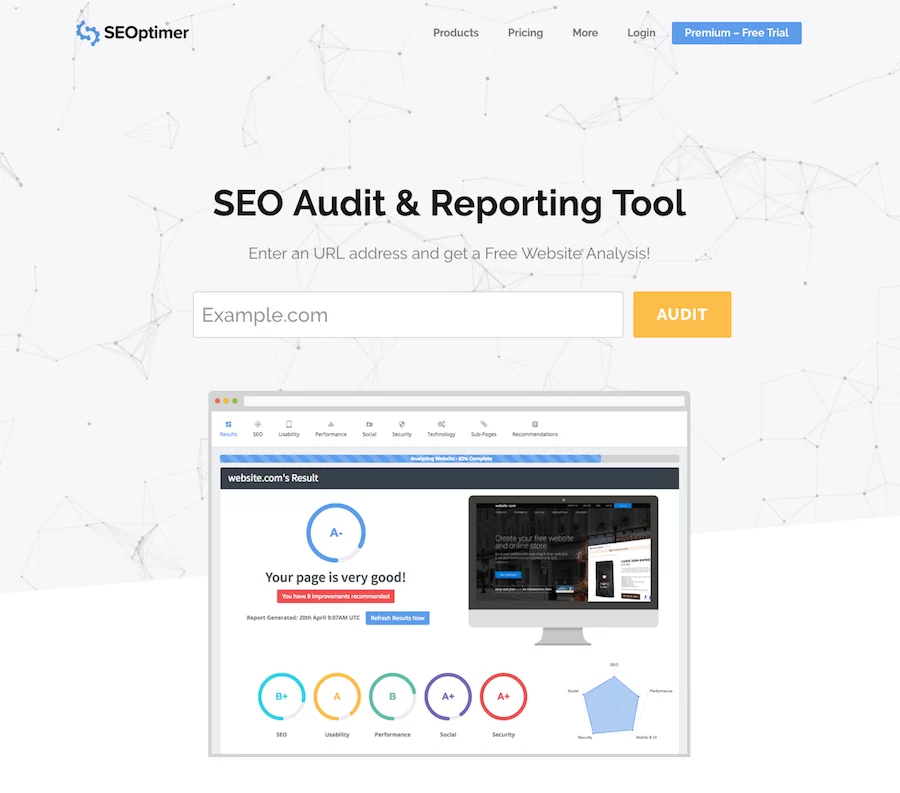 14

. Page Modified
The main purpose of using Page Modified and its Check My Links is to identify how well your internal and external links are working. Check My Links crawls through your page and tests every link you produce.
You can get your review handled through the Page Modified website. The Check My Links plug-in program offered by Page Modified provides you with access to details on your links through your web browser.
Both options will provide you with the results that you deserve for figuring out what is happening with your site.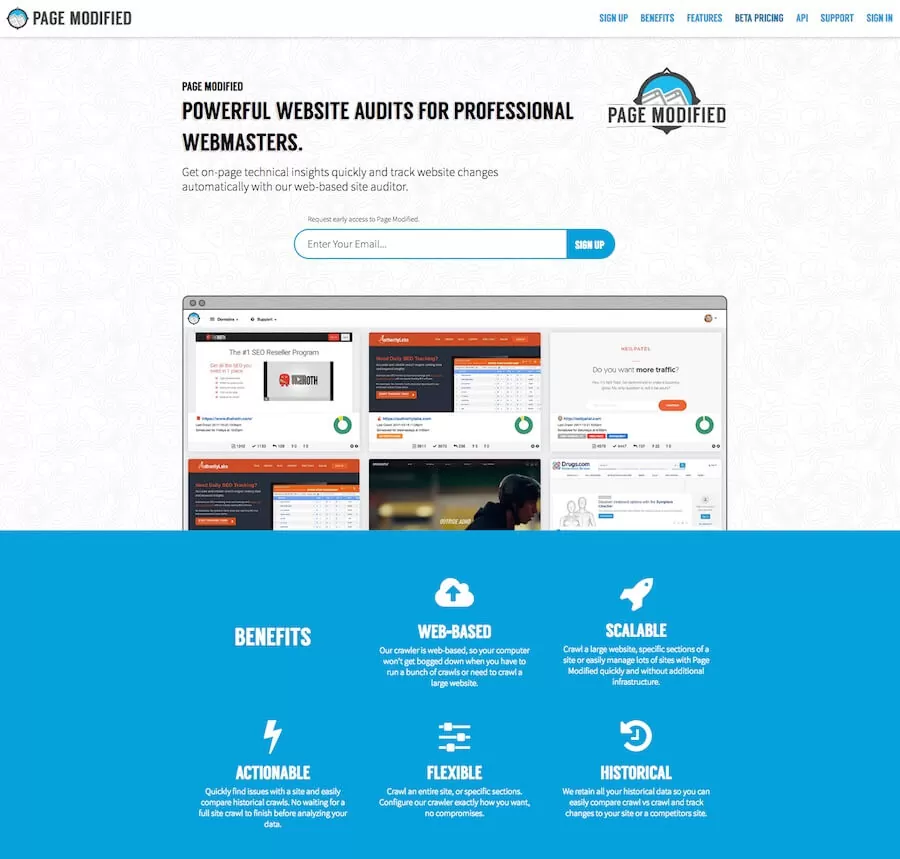 15

. BuzzStream
This next option among free SEO audit tools offers a design that focuses on link building.
The program helps you to review the website based on what links are being accepted versus what is inactive.
A review of the domain authority for all outgoing and inward links will help you figure out what's happening with your site.
The key intention for BuzzStream is to help you find options based on the industry that you wish to link to.
The layout gives you more control over how well your site is operating and what you might need.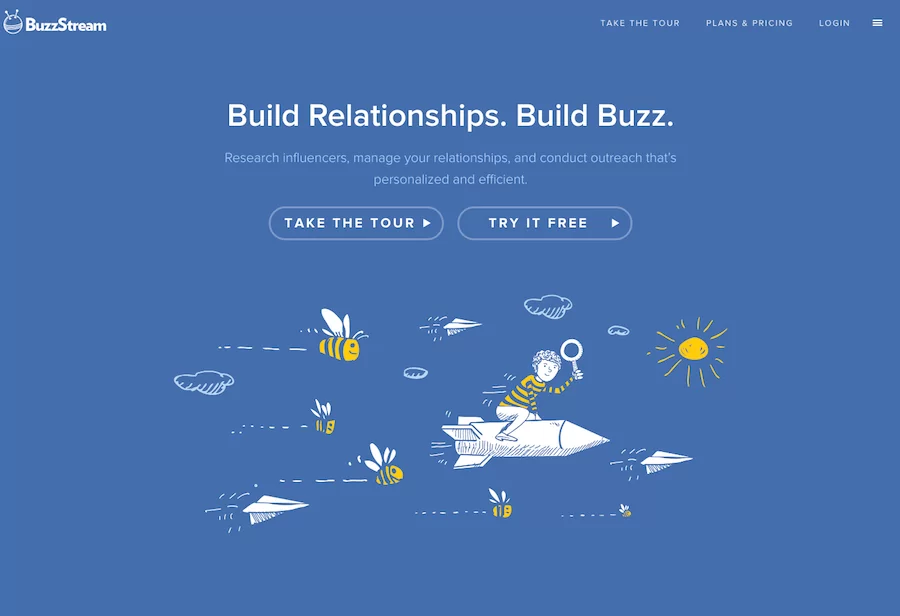 16

. SEO Report Card
UpCity makes this next choice for a free SEO audit tool. The report card program analyzes your website and gives you a thorough report with many sections.
The report includes segments dedicated to ranks, link building, website accessibility, and more. You can compare your site with another place if you wish.
17

. GTmetrix
GTmetrix is not exactly an SEO audit tool but a speed testing tool. We all know that the loading speed of a site is a very important aspect when it comes to SEO.
You can use GTmetrix to analyze the performance of your site and find out the elements that are slowing down your site so that you can work on them and improve them further.
Google has recently rolled out the Web Vitals about a site performance that is part of the ranking algorithm. GTmetrix will analyze your site from the Web Vitals point of view and give you all the details so that you can improve.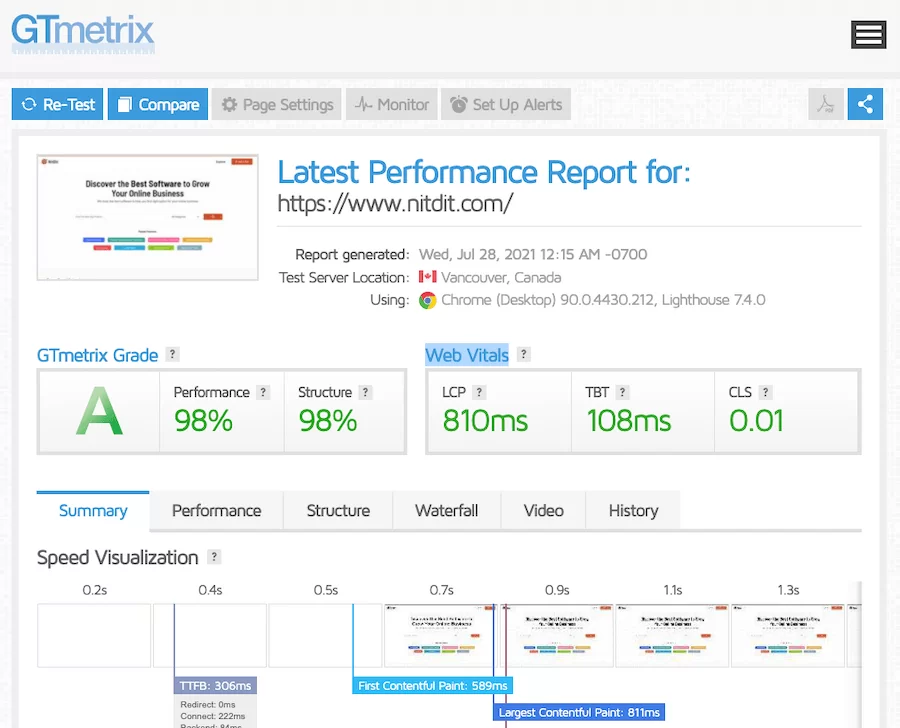 18

. Copyscape
Copyscape is a plagiarism checker that helps you detect potential plagiarism in your content. It compares your content against billions of web pages and documents, looking for matches. If it finds any, it'll highlight the matching text so you can see where the possible plagiarism is.
Create SEO Friendly Content With Copyscape
When you're creating content for your website, it's important to make sure that it's unique and original. That way, you'll avoid any potential penalties from search engines like Google. Copyscape can help you with that.
Just enter your content into the Copyscape text box and click "Check for Plagiarism." Copyscape will then scan billions of web pages and documents, looking for matches. You can then make changes to your content to make it more original.
Once you're satisfied with your content, you can publish it knowing that it's unlikely to get penalized by search engines.
It is very important that your content is unique and useful to rank it better on search engines. If you wish to know about similar tools, you can check our list of top Copyscape alternatives.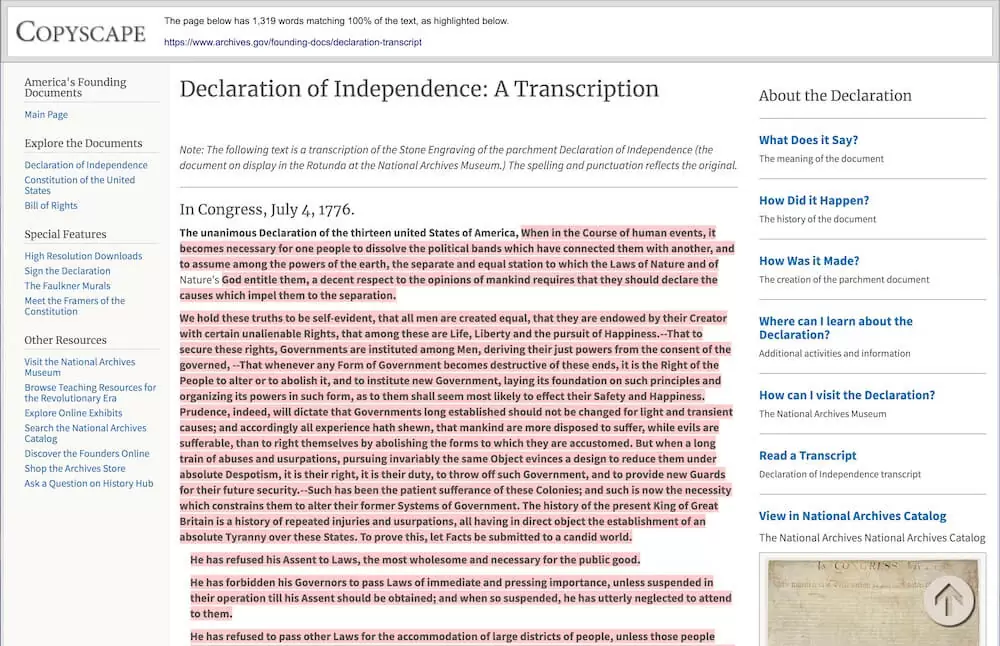 19

. Siteliner
Siteliner is a simple tool that allows you to scan your website and find out what is causing issues with your site's performance.
It can help you identify problems with your website's code, content, or design that are affecting its ability to rank well in search engines. Siteliner can also help you find ways to improve your site's performance and make it more search engine friendly.
It will scan all pages on your site and check for duplicate content, internal and external links and many other factors to identify the areas that can be improved for better ranking.
If you're having trouble getting your website to rank well in search engines, or if you're just looking for ways to improve your site's performance, Siteliner is a great tool to use.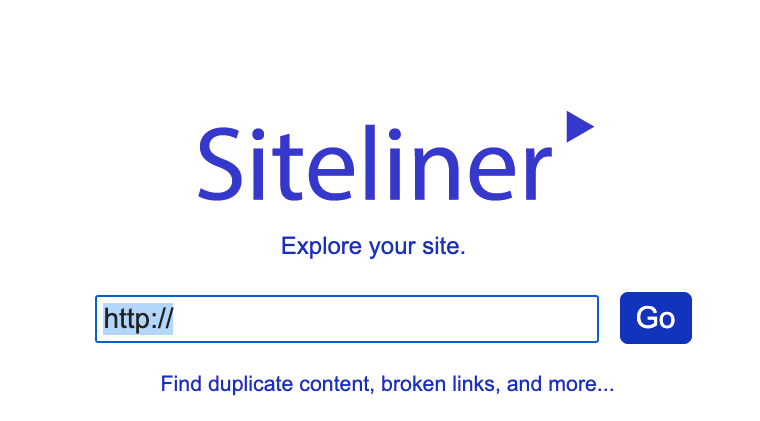 Q1. What is a Site Audit Tool?
A site audit tool or software helps you to analyze your website in detail to help you understand the overall health of your website. You can use these software to find the SEO and other issues on your site.
Q2. Are All These Website Audit Tools Free?
While some of the website audit tools are completely free, some come in a freemium model that offers a free plan with limited features.
Q3. Can I Do a Website Audit manually?
You surely can. However, if you have limited knowledge about SEO and other important factors about websites, your audit will not be as comprehensive as it can be done by using a quality audit tool.
Q4. Why Do I Need to Do an Audit?
It is very important to do a regular audit of a website. As search engines like Google constantly update their ranking algorithm, you need to make sure that there are no technical errors, broken links, or any other issue with your site so that your site doesn't lose ranking.
Final Word
Check out how each of these free SEO audit tools can work for you as you're aiming to make the most out of your website.
Each of these choices is useful, so look around to see what works for you.