Are you single and ready to mingle? If yes, you will be happy to know that there are tons of dating sites and apps which you can use for dating other people.
With a busy modern lifestyle, it has become difficult to meet new people and make new connections. The dating apps make the process simpler to find the right kind of partner with a similar lifestyle, hobbies so that you can have a better connection.
Today, we have covered the best dating apps that you can use to connect with other people. Excited?
01

. Tinder 
Perhaps, Tinder is the most popular dating app in India. It won't be wrong to say that the concept of online dating was made popular by Tinder.
30 billion successful matches have been made on Tinder. Like some? Swipe right. Want to reject someone? Swipe left. Dating is that easy on Tinder. If the person whom you like likes you back, it will be a match! And you can start chatting with that person. If things go well, you can go for a real date.
Tinder has recently started Tinder Plus, and the premium features include:
Unlimited likes
Chat with singles from all around the globe
Rewind to give you a second chance
One free boost per month that will make your profile the top one in your area and that too, for 30 minutes.
Super likes to stand out in the crowd.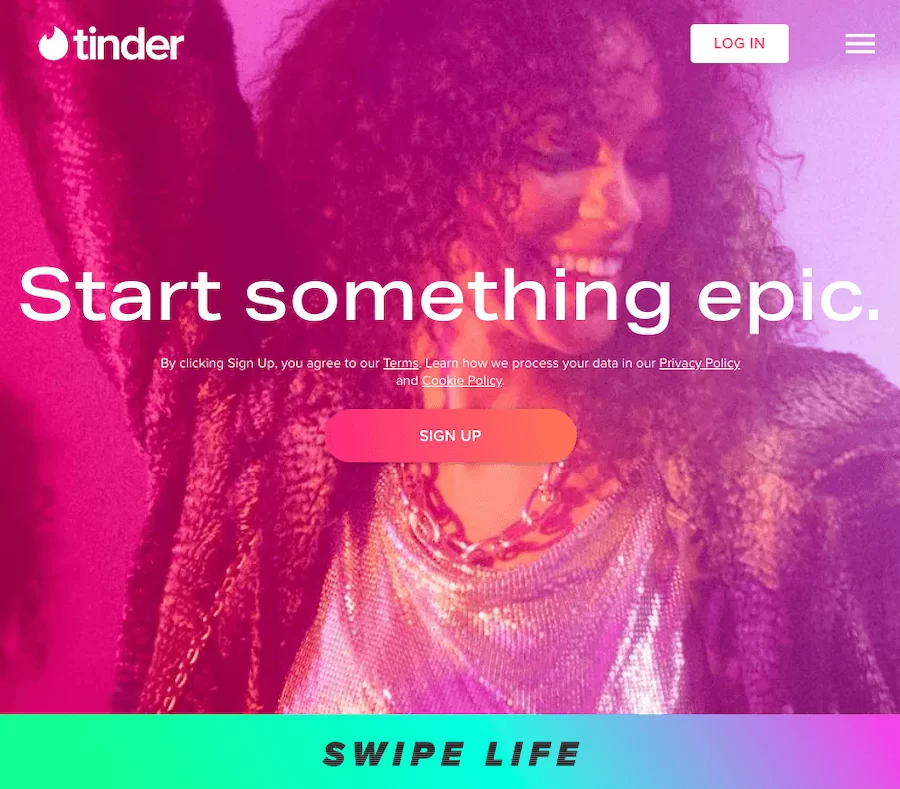 02

. TrulyMadly
You can meet like-minded people on TrulyMadly. Verification is taken very seriously on TrulyMadly, which makes all the profiles present here very trustworthy.
Tap on the tick tap to like someone, and you can tap on cross to reject a profile. If the person likes you back, you can start chatting instantly.
Recently, TrulyMadly has introduced spark. This feature increases your chance to get a like back. You can also play quizzes with your match to know them better.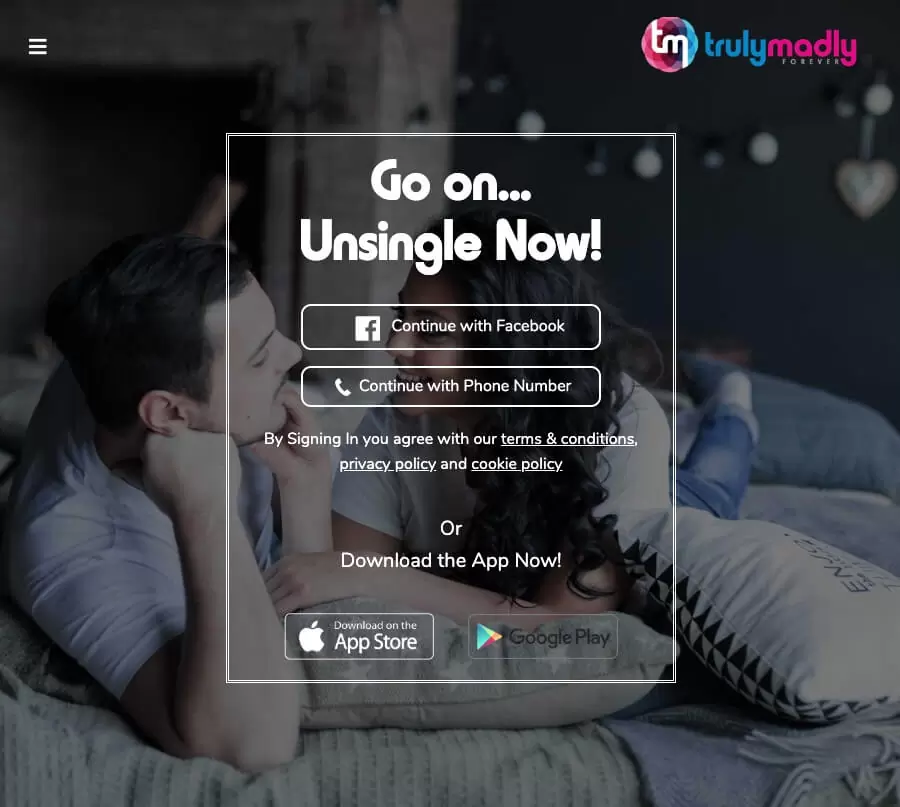 03

. Happn
Happn is an exciting way of dating because here, you will find the people with whom you have crossed paths in real. The bio of the person will allow you to know more about the person whom you want to date.
If both the person like each other, it will be a crush. You can then go ahead with chat, which finally may lead to a meetup.
The premium version of Happn allows you to see the list of the people who have liked you.
04

. Bumble
With more than 80 million people, Bumble has become a trending dating app. This app has changed the way people date. It becomes at Bumble; women make the first move.
Once a move has been made, the match gets 24 hours to respond. If the made is not made within a day, the connection expires. In short, no one will be wasting time on Bumble.
You can use Bumble for dating, meeting new friends, and even for networking!
05

. Tantan 
Tantan may help you find someone special. Over 100 million people have already signed up on Tantan for dating. Just like Tinder, you have to swipe right to like someone. If that person likes you back, it will become a perfect match!
You can check photos and the interests of your potential dating partner. You can chat on Tantan through texts, voice messages, pictures, and even videos.
The ice-breaking feature of Tantan allows you to play ten fun questions with your match to know them in a better way.
06

. OkCupid
On OkCupid, you choose what matters. The app flaunts 195 million matches each year. On this app, you can find other people who share the same interests as you. 
Explore unique profiles on OkCupid and make meaningful connections. Whether you are homosexual or heterosexual, OkCupid is for everyone because it believes love has no boundaries.
You can also play the quiz with your match to know them better. The premium version of OkCupid supports:
The power to see who has liked you
Advanced filters and options
Ad-free experience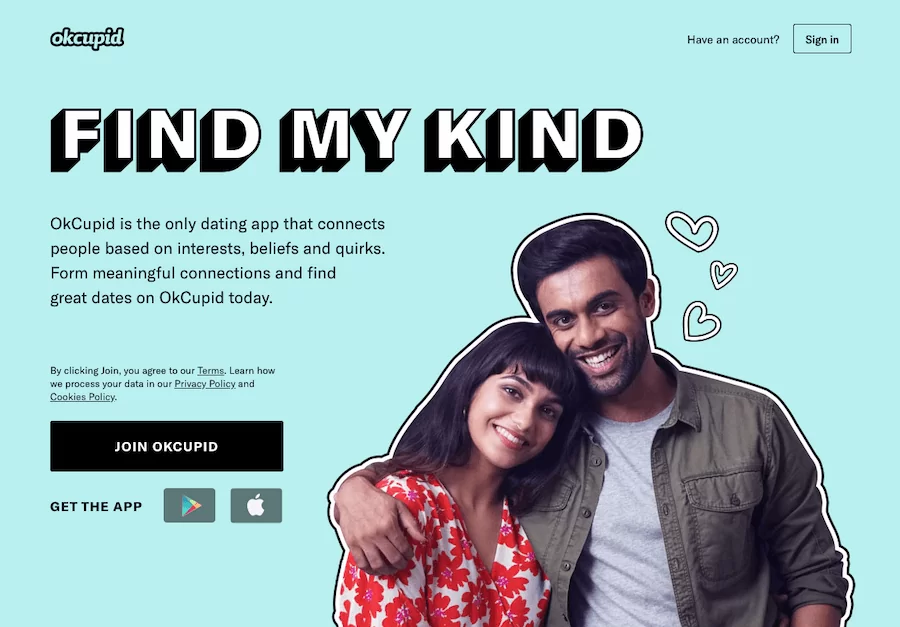 07

. Aisle 
It is a dating app that has been designed explicitly for Indians. It is an app with substance. You can plan online on Aisle and then meet offline. 
You will find the most vibrant community on the Aisle. There is always someone for everyone in the Aisle app. The VIP membership of Aisle can be used for enjoying premium features.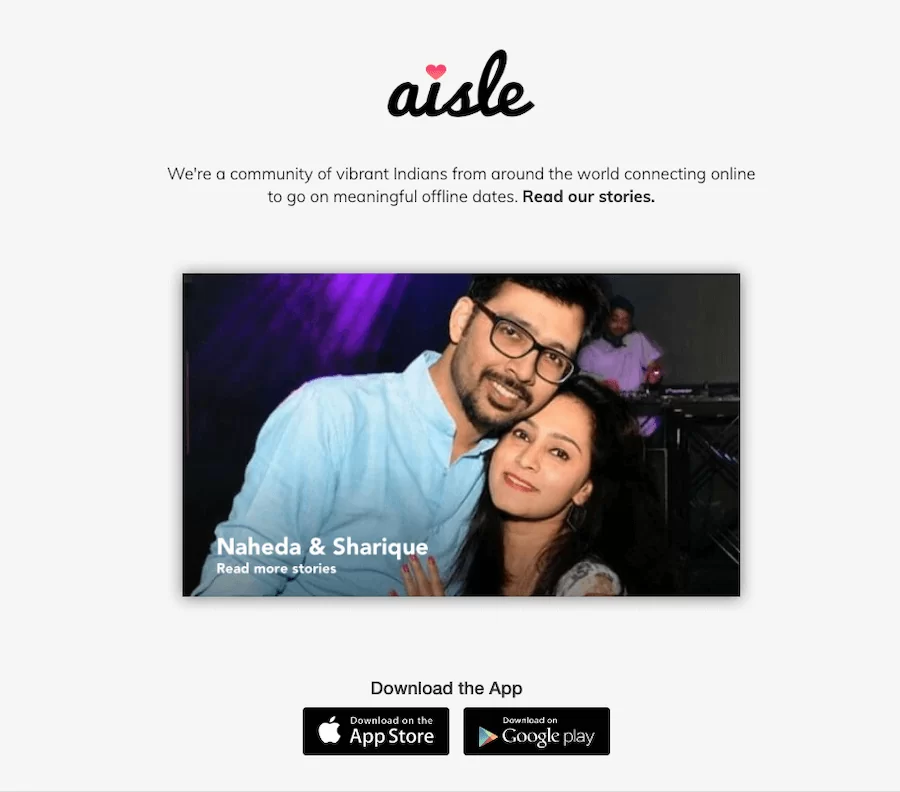 08

. Hinge
On Hinge, you meet people who want to get off dating apps too. By reading the bio, you can get to know someone's personality on this app.
Easily start a unique conversation with your match because the interface is very user-friendly. The Hinge app is designed to be deleted because it wants the people to make a real connection, which can only happen offline.
Making conversation is easy on Hinge because to get a match, one has to commend on specific parts of your profile.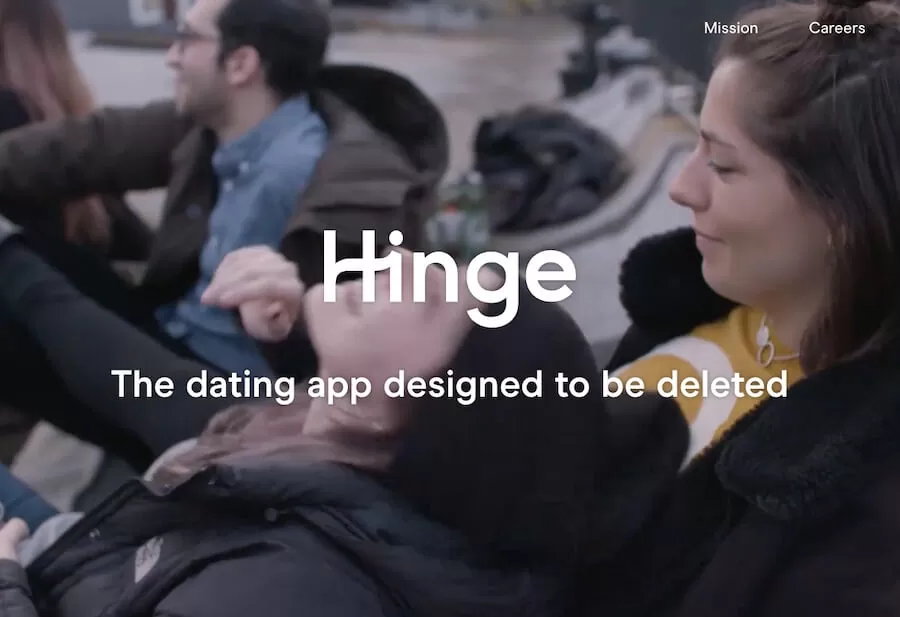 09

. Woo 
Woo is a dating app that women love. Make connections with interesting singles on this app. You can anonymously go around the app to like or ignore people.
Find people who like what you like with pre-selected tags. As a result, you will find like-minded people on Woo. Chat with confidence and make new friends here.
The USP of Woo is that you can call your match without actually revealing your phone number. Privacy and security are guaranteed on Woo.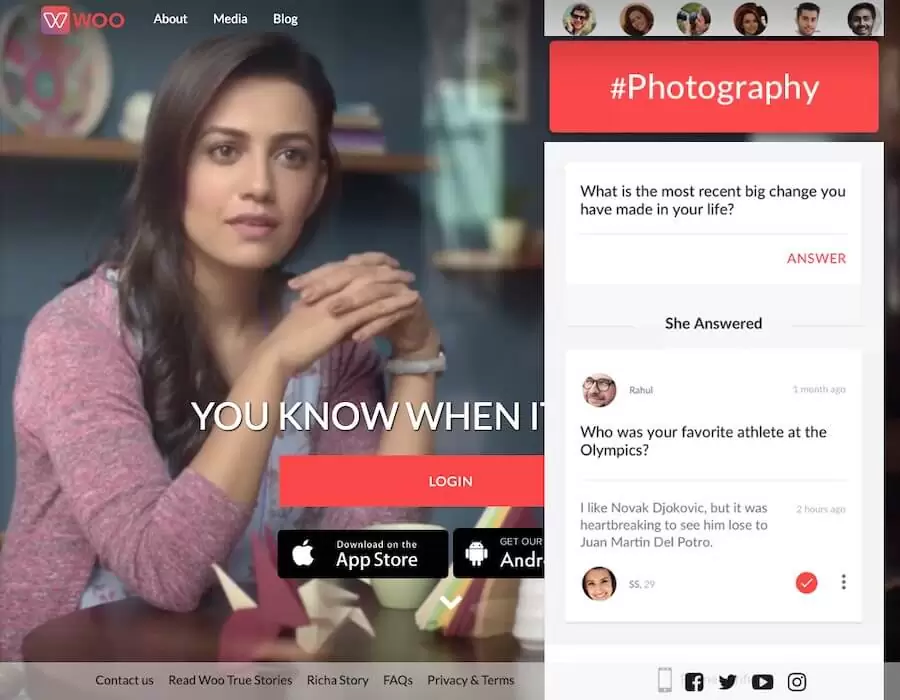 10

. QuackQuack
QuackQuack is another dating app that is designed for the Indian audience. All the people who sign up for QuackQuack are verified. Currently, it has eight million registered users.
All the matches which will be available to you will belong to your city. As a result, meeting your potential partner for real becomes easier.
All the profiles are either verified through the phone number or Facebook profile to ensure you are meeting only verified and genuine singles.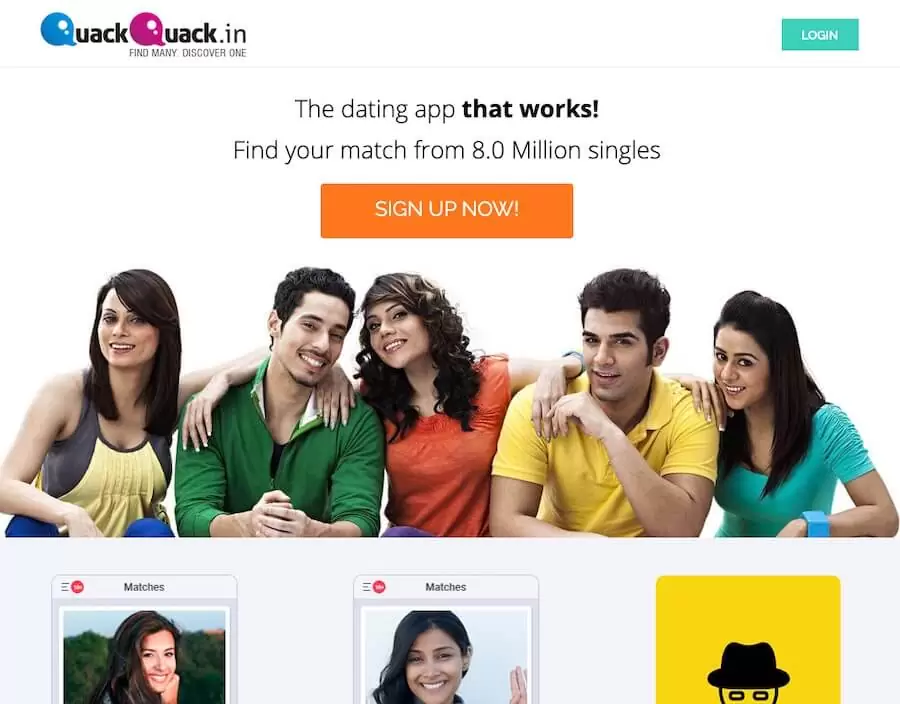 11

. Hot or Not 
Hot or Not is an app to meet new people. You can use the app to enjoy meeting, matching, and chatting with people like you.
For using the Hot or Not app, you will have to sign in via Facebook. You can then proceed to add your best photos. After that, you will have to play games to find other like-minded people.
In this app, you can also check how hot you are on the list of nearby. Are you ready to measure your hotness quotient?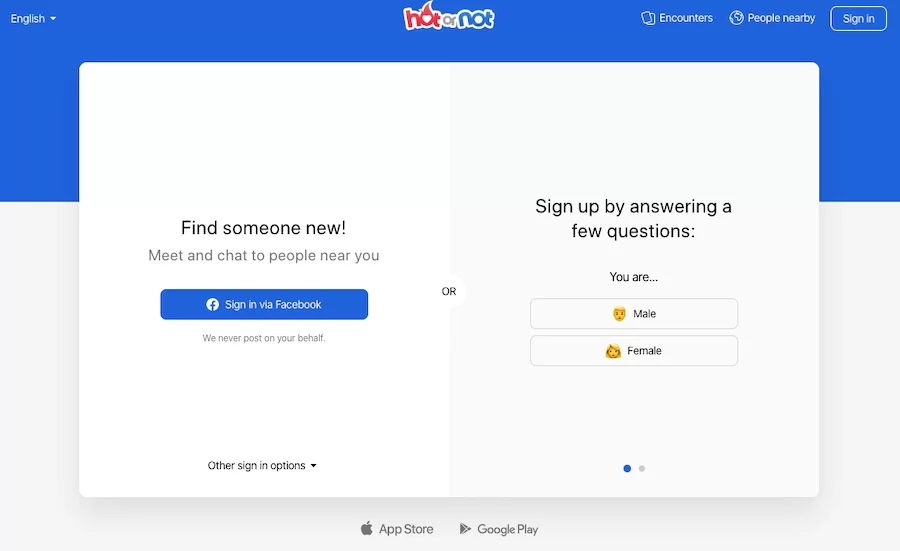 12

. YoCutie
YoCutie has changed the way people experience dating. The different unique features of this app make it very different from other dating apps and websites.
For instance, the story's features allow you to feature yourself. You can tell your stores through this feature. This will give the other people to know you in a better way and also, it increases the chance of getting a match.
Also, all the profiles which are present are verified. You can also add a video to your profile. Everything on YoCutie is protected with video and scammer protection.
13

. LOVOO 
With 35 million matches, LOVOO has created many success stories. On the LOVOO app, you can flirt and date people whose you like.
You can check the radar on LOVOO to find the singles who are living close by to your place. You never know, you might end up having a spontaneous date on LOVOO app.
The premium version of LOVOO allows you to enjoy:
Ad-free experience
Anonymity
Three chat requests in a day without getting a match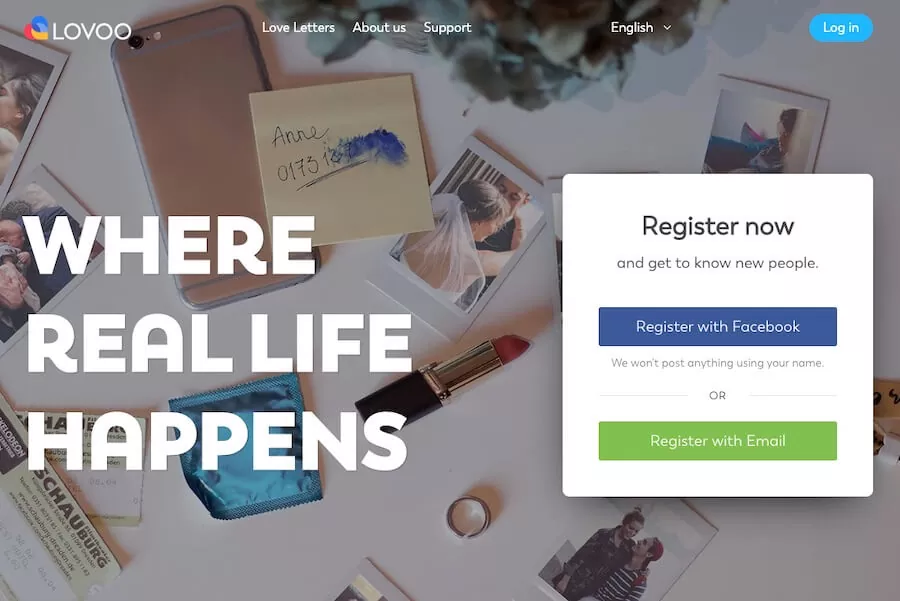 14

. Badoo Dating App
With more than 450 million users, your chances are pretty high to meet someone special on the Badoo app. Dating on the Badoo app is safe because the community has zero tolerance for inappropriate behavior. It has stringent usage guidelines that keep everyone safe. 
One can also broadcast in real-time on Badoo. The app further supports face-to-face video calling for knowing each other appropriately. 
A user has to go through a 3-step verification process to create a profile on Badoo. In short, you can trust this app.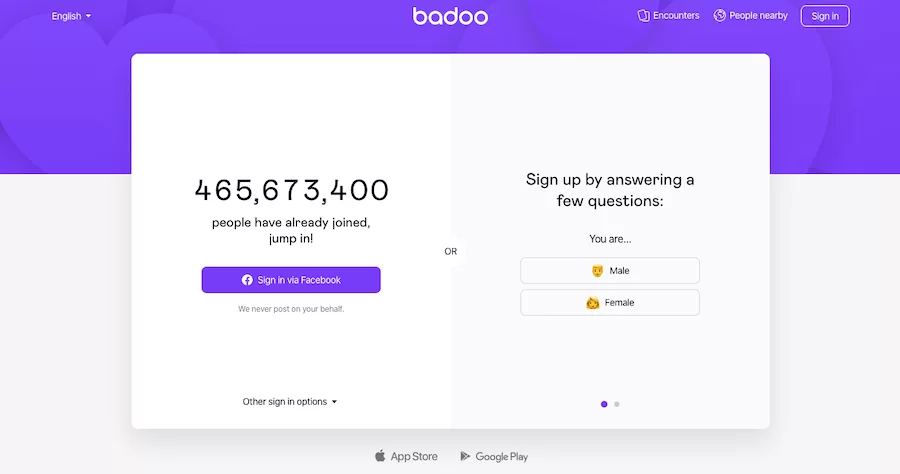 15

. Twoo
On Twoo, you can meet people who live close to you. One can further go ahead and experience live video on this app.
Using this app, you can have a good chat, make friends, and who knows, you might even find the love of your life. Twoo is the perfect meeting point for two people.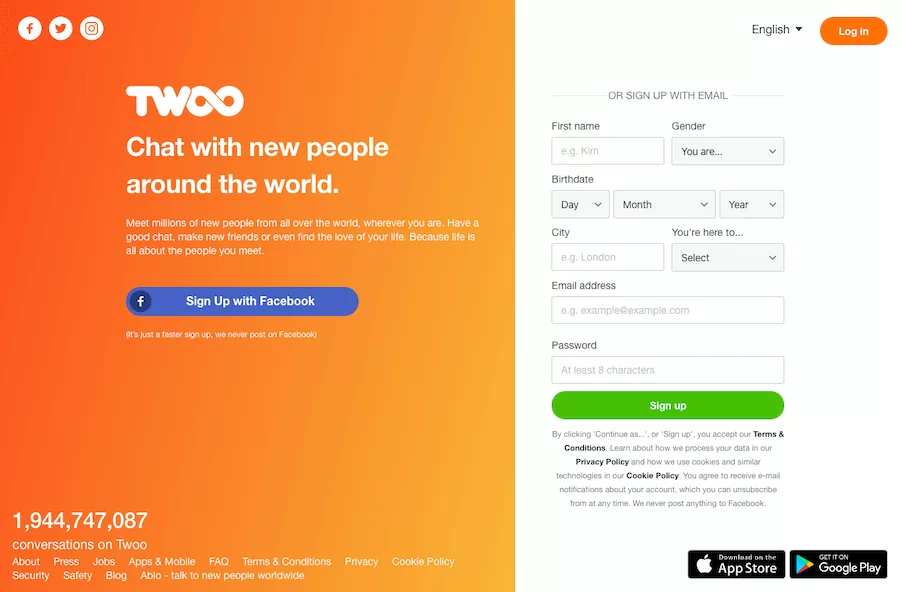 FAQs About Dating Apps
Q1. How do you know that you are meeting a genuine person on online dating sites?
Well, the only way you can be sure that the person is really genuine or not is by checking whether the profiles are verified. I understand online dating can be scary, but a verified profile increases the trust factor. 
Q2. What is the Noonlight feature of Tinder?
Tinder has partnered with Noonlight to give you back up every time you meet with someone. If you are in the U.S., you can share where, when, and who you are meeting IRL. A badge will then be added to your chat threads so that everyone knows you have a plus one.
Q3. Which is the most popular dating app in the world?
Hands down, Tinder is the best dating platform in the world! Look around, and you will find people who have met on Tinder.
Wrap Up
All the apps featured here have millions of users. Now that you have the list of the best dating apps and websites in India, what are you waiting for?
It's time for you to swipe right, make a match, and start a conversation right away. Happy mingling!