Blogger outreach is a crucial part of any blogging cycle. With the rising digital content, and competition the reaching out to influencers who can help you grow your business is important.
While the blogger outreach is an ongoing process that needs to and for emails, time, and effect. There are some top-quality blogger outreach tools that make the process relatively easier.
If you are managing a product or service business, a strong blogger outreach campaign can offer you the much-needed kickstart with increased visibility. All you need is the right kind of tools to find the right kind of influencers.
Before we go ahead with the list of tools, let's understand the outreach process a bit.
What is Blogger Outreach?
In simple words, blogger outreach is the process of asking influencer bloggers n your niche to promote your product/service or content. So, you send a personalized email to put your offer in front of them and see if they are willing to promote it.
But, the question is why would they do that? What's in it for them?
While if you send hundreds of emails, you will probably be able to convince a small percentage of that. However, if you have a good offer or some value addition the percentage will go up.
So, you need to be careful while sending out those emails. No one likes spam, make sure not to make your email look like one.
How to Plan a Winning Blogger Outreach Campaign
Blogger outreach without a planned strategy is going to fall flat. Everyone is immune to those spammy emails where you get a pitch to link to an article and they will share it on social media handles.
Spend some time & create a solid strategy. Here're a few tips to get started.
We've compiled this list of the best blogger outreach tools that will help you in your outreach process. Let's get on with the list of tools.
Top Blogger Outreach Tools
Here's a list of some of the top blogger outreach tools that you can use while working on your outreach campaign.
01

. BuzzSumo
BuzzSumo is social media analytics and outreach tool that provides content marketing insight, including the most shared content on Twitter. It's also an influencer identification engine to help you find bloggers worth reaching out to!
BuzzSumo allows for easy search across all blogs or within specific categories and has different ways for collecting data related to your author's followers and blog posts.
A bonus is that BuzzSumo has a Chrome extension, which means you can link your content to influencers from the web pages they post on! If all of this wasn't enough, there are analytics tools for identifying influencer engagement rates and social media analysis features.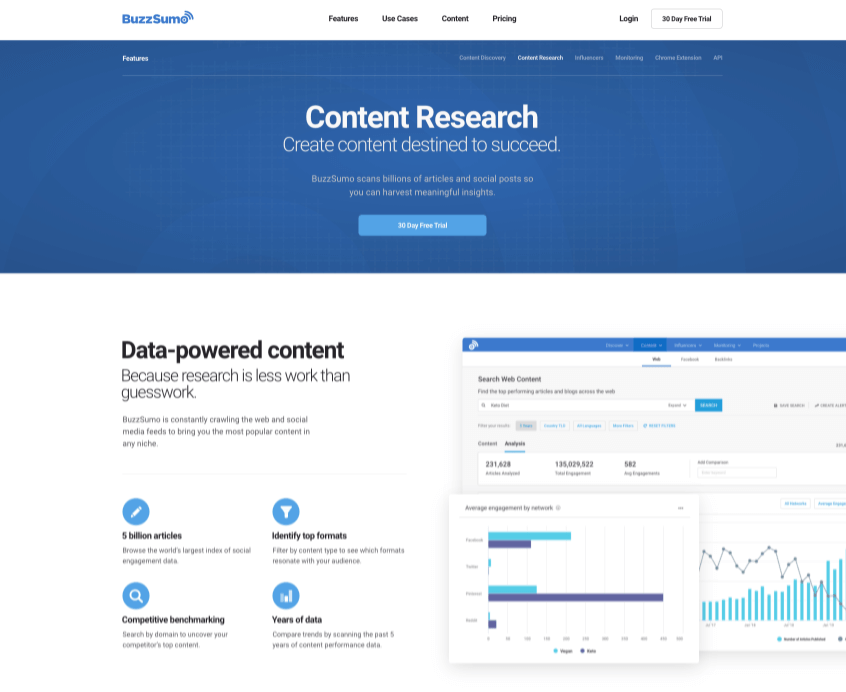 02

. MuckRack
MuckRack is a fantastic tool for finding influencers in your niche. You can search by keyword or location and sort prospects based on their Klout score, among other metrics.
The MuckRack Chrome extension allows you to "search and connect" with bloggers from anywhere on the web! It also offers a personalized outreach plan for beginners and experts alike.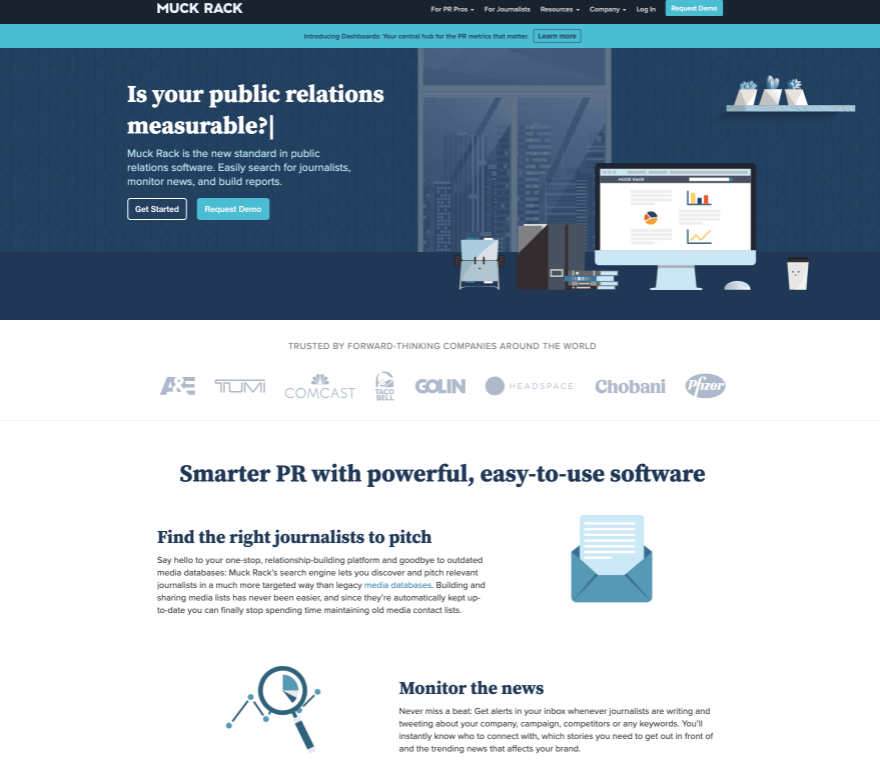 03

. Buzzstream
A powerful tool for journalists, Buzzstream is a CRM and campaign management platform.
It includes the tools you need to manage contacts in one place, track your outreach progress with built-in analytics, and set up drip campaigns that will go out on specific days at specific times of the day based on previous interactions with influencers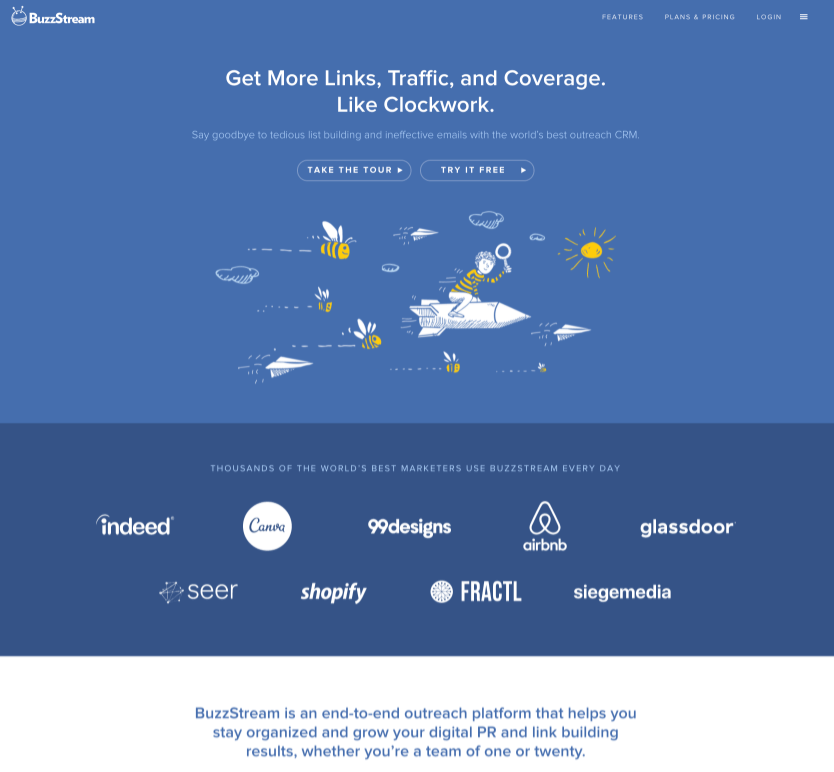 04

. Yesware
Yesware is an email scheduling tool that can be used for email outreach and engagement.
It includes easy-to-use templates, the ability to attach files from Dropbox or Google Drive with just one click, and smart filters, so you don't have to spend hours looking through your contacts list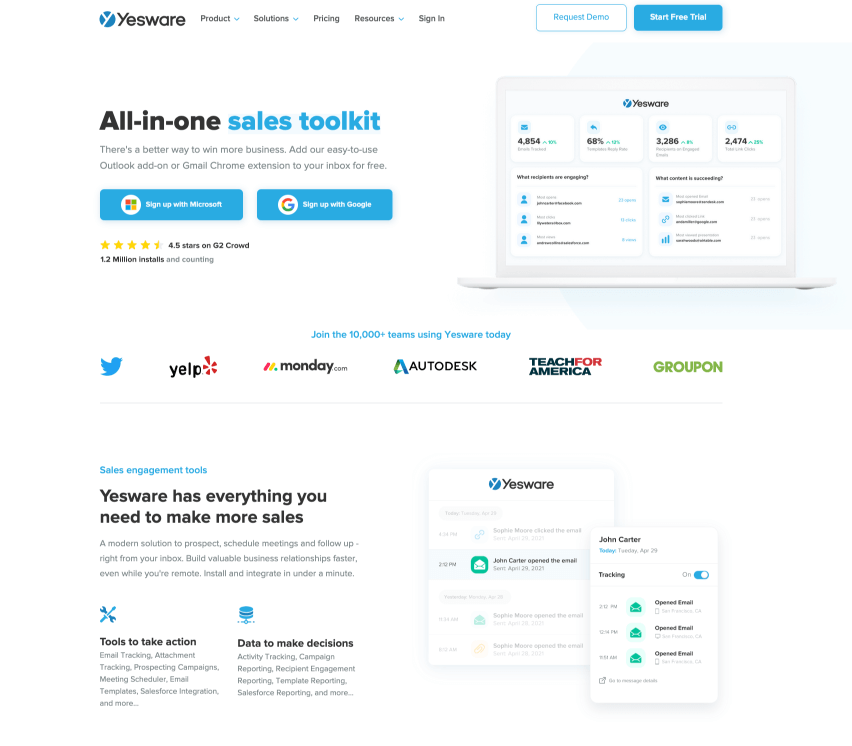 05

. Traackr
Built on a technology stack of social media analytics, influencer marketing, and public relations automation, Traackr is the best tool for brands to find influencers who will help promote their content or products.
It can monitor any social media channel from Facebook to Instagram, saving your effort and time. Using Traackr, you can get insights from influencers, monitor and analyze their latest content quickly. The tool also offers filtering options to make the process even easier and faster.
06

. Tomoson
Tomoson is a very effective tool to find and contact bloggers, influencers, or anyone who has an online following. The idea behind the platform is that it helps brands connect with people who are influential in their industry.
Tomoson provides you information on how much traffic they receive monthly and what type of content they usually post about so that you can get a better idea of where they may fit in with your company.
They also provide a tool for creating personalized emails so that you can personalize your outreach and be more successful when connecting.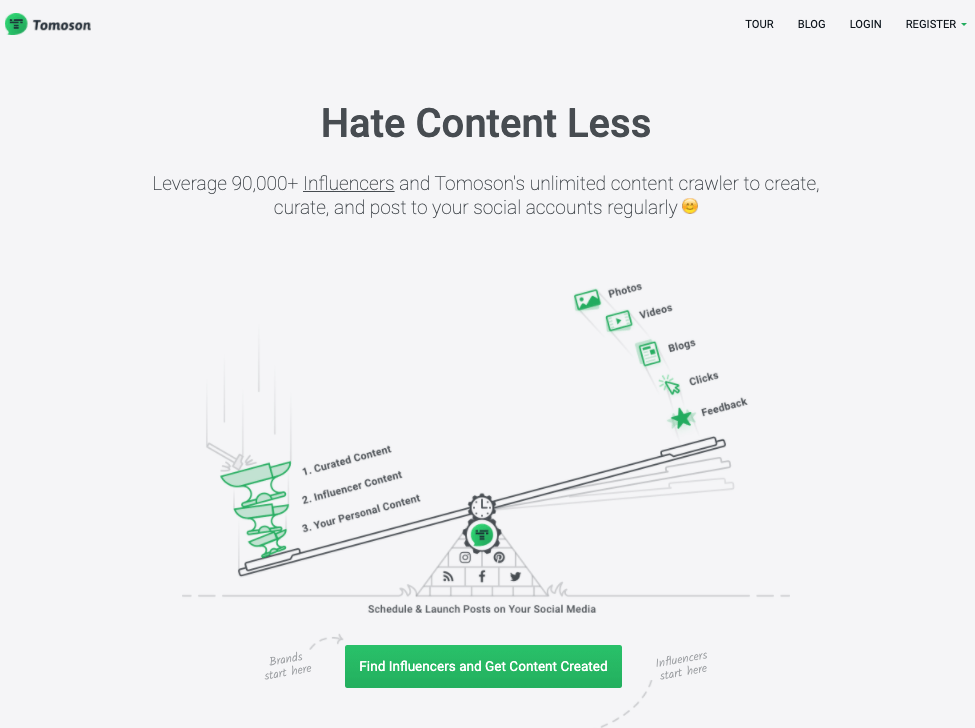 07

. Upfluence
Upfluence is a leading influencer marketing platform that you can use to grow your business by using the power of influencers. Over 1500 brands are already using Upfluence for their businesses.
It is a comprehensive influencer marketing platform that offers all the tools and software to make the best out of this marketing type. If you are managing an eCommerce business using platforms like WooCommerce or Shopify, you can integrate Upfluence with your site and find the influencers within your own customer base so that they can become your ambassadors to promote your business.
And it is always a great idea to promote a business through active users, it helps to build trust to a great level. It also offers you the tools to spot influencers among your affiliates to drive more sales.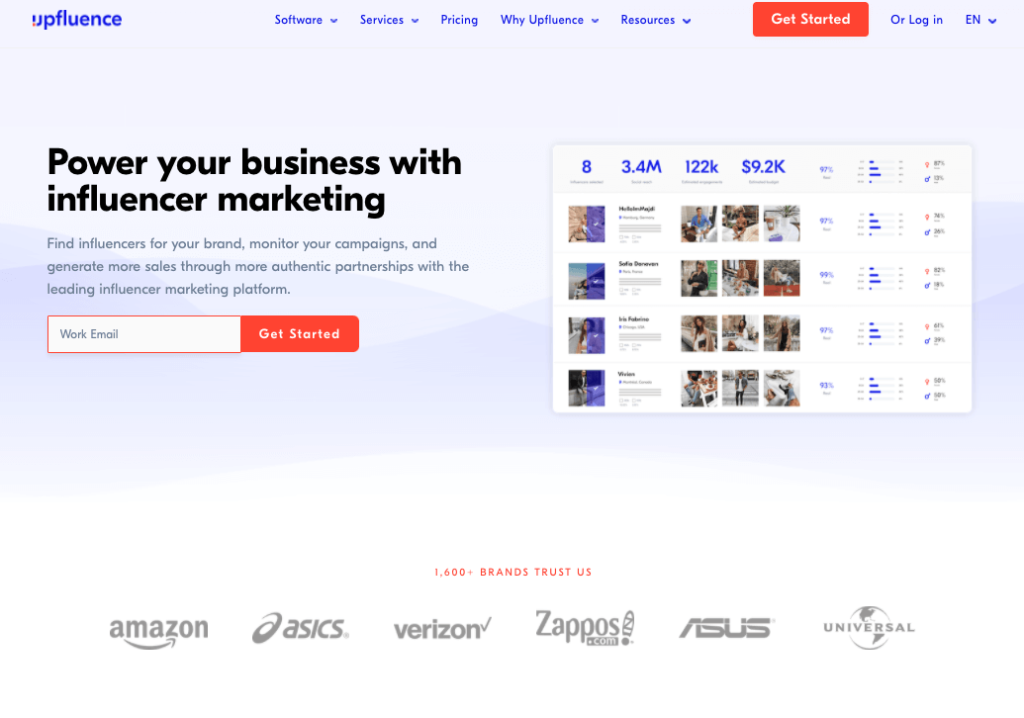 08

. Pitchbox
Pitchbox is another great tool that helps you find content creators. You can search by keyword, location, or social media platform to find influencers relevant for your campaign and then schedule the outreach process in a few easy steps on their website.
You can make sure that you don't miss out on potential new opportunities with their influencer alerts. You can manage your outreach process in one place, saving you time and effort.
The tool integrates seamlessly with Mailchimp, Salesforce, and WordPress to follow up with your audience.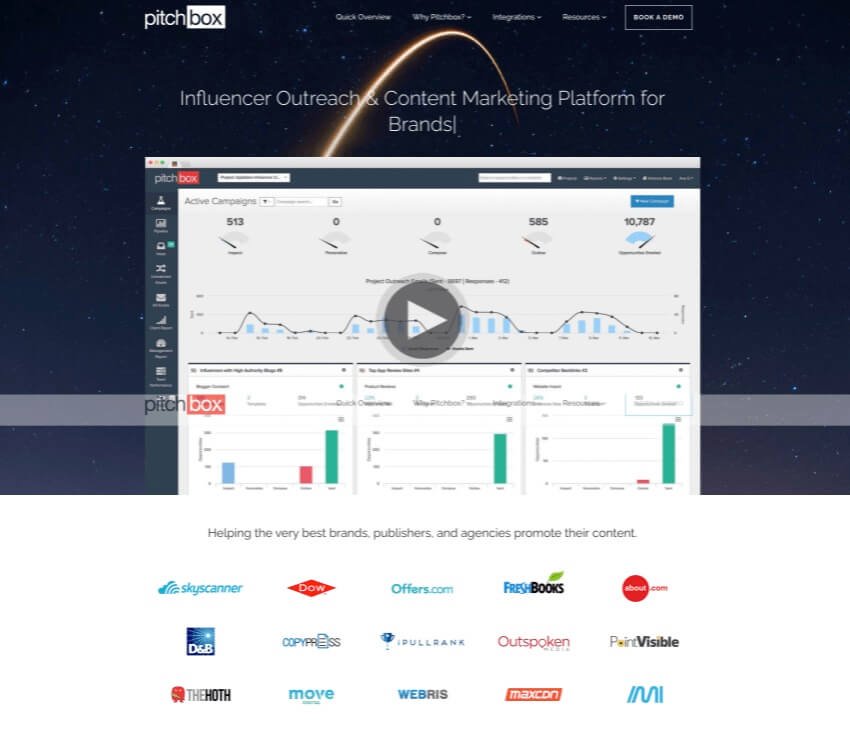 09

. Ninja Outreach
Ninja Outreach is a great tool for bloggers with large followings. They offer both a free and premium version, which can be used to find influencers on Twitter or Facebook based on their interests.
You can also use this service to track your campaign performance through the "referrals" tab of the dashboard. The tool stands out for its ability to sort by reach, impressions, and engagement.
There are various templates for emails to choose from, and you can also use the Ninja Outreach Chrome extension. The tool offers opportunities for personalization and can be a huge time saver.
Ninja Outreach also offers you automation features like the ability to sync your contacts for maximum outreach. You can also track and analyze your posts, identify influencers on social media channels, and automate the process of outreach.
You can track different metrics, such as how many of your posts are being shared, and you can also use the Ninja Outreach Chrome extension. You can generate content ideas and reach out to influencers who are part of your target market.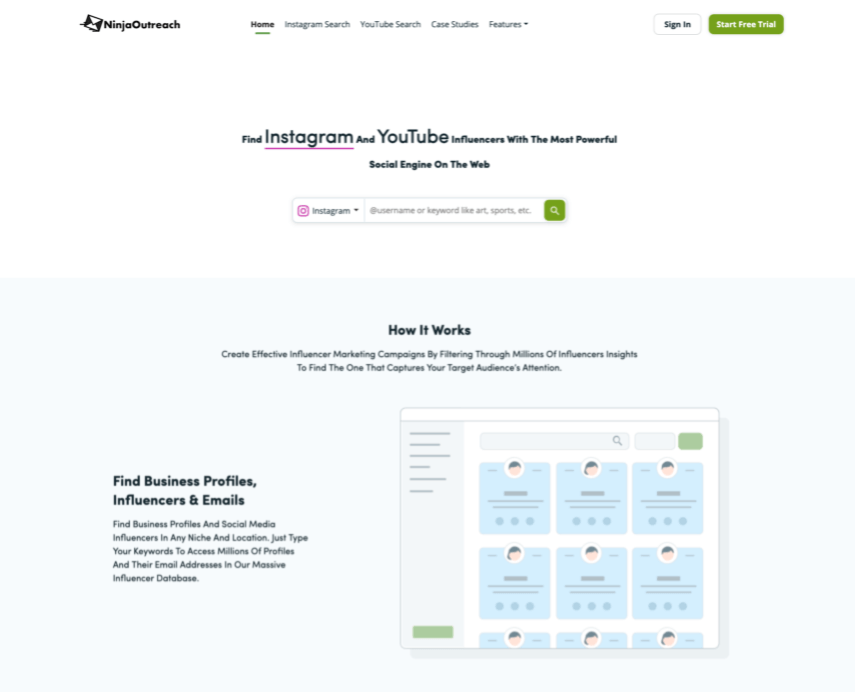 10

. GroupHigh
GroupHigh is a social media platform that helps you find influencers and target audiences. This tool allows bloggers to research the competition, engage with their followers on GroupHigh's website, and track what they've been doing on Twitter and Facebook.
GroupHigh also provides an easy way for businesses or individuals to purchase posts from influencer networks. It's designed to help bloggers connect with influencers and target audiences.
GroupHigh saves bloggers time by providing an easy-to-use dashboard and features that are specifically tailored for bloggers.
The tool also offers a ton of automation tools and reporting and analysis tools. GroupHigh's dashboard is a great place for bloggers to research their competition, engage with followers on the website by liking and commenting on posts, and track what they're doing on Twitter or Facebook.
They can also purchase posts from influencer networks like Regal Assets. The tool saves time in that it's designed specifically for bloggers who want a simple and effective way to manage all their social media channels. GroupHigh is a great resource for bloggers and influencers.
11

. Klear
Klear is a social media customer service platform for brands, celebrities, and bloggers. Klear enables businesses to create posts in real-time on any social channel.
It also has an integrated CRM that allows the blogger or celebrity to manage followers and keep up with their conversations. The tool allows you to find relevant contacts, integrate with social media platforms, schedule posts, and tweets, get insights on followers, or perform sentiment analysis.
From creating a message to communicating it, Klear is your one-stop platform to manage all social media activities. All you have to do here is to choose your niche, and Klear will take care of the rest with their analytics and innovative features.
The tool allows you to break down metrics and bring them to life with charts and graphs. You can also use Klear's smart search engine to find relevant contacts in seconds, making it an
12

. SalesHandy
SaleHandy is as amazing as the name itself. It is a powerful and versatile CRM tool that offers you everything in one package. The tool can be used for managing your leads, contacts, prospects, or accounts with ease.
You will also get access to email templates that are designed by professionals from all backgrounds, such as sales representatives, marketing specialists, and business development managers.
The beauty of SalesHandy is that it takes care of all your needs, be it lead generation or sales. You can use the integrated automation features to schedule posts in advance and take care of your needs without having to do the work manually.
13

. Follow Up Then
This one is a powerful tool that will keep you in sync with your leads.
With Follow Up Then, you can make sure that all of the important details are taken care of, like sending reminders and updates for prospects who have not converted yet or just send a quick note to let them know how much your product means to you.
And this is one app that offers amazing features and automation tools for better outreach and influence on people.
14

. Sprinklr
Sprinklr offers the power of social media and email marketing under one roof.
With this app, you can reach out to bloggers who are active on Twitter by sending them a personalized tweet or email with all the information they need for your product/service.
You will get access to influencers who have large followings, which means more visibility among their followers with minimal effort.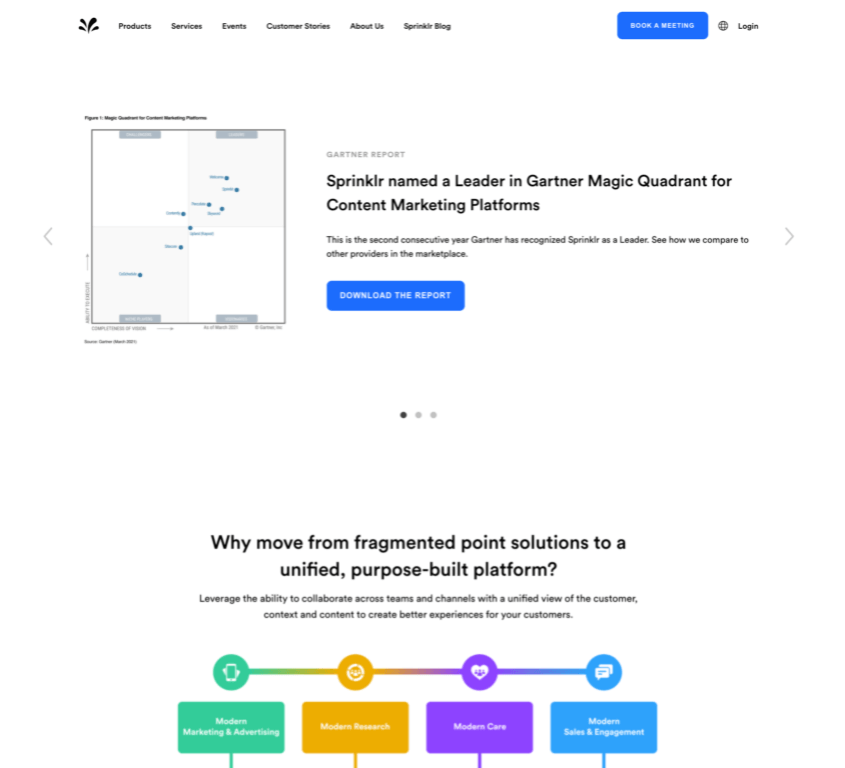 15

. Mailshake
Mailshake will put your email outreach process on complete automation. You can use this software for converting your prospects to convert them with email, social media, and phone.
It offers you a number of tools that will help you to increase your conversion when it comes to your outreach process. It comes with a comprehensive split testing tool to test multiple versions of your outreach emails to determine the final and top converting one.
It offers you a social outreach process so that you can engage with potential customers in multiple ways for better conversion.
It is a complete CRM system where you can manage your leads, create highly personalized email outreach campaigns and send automated follow-up emails.
Overall Mailshake is a very handy platform that can help you to grow your business.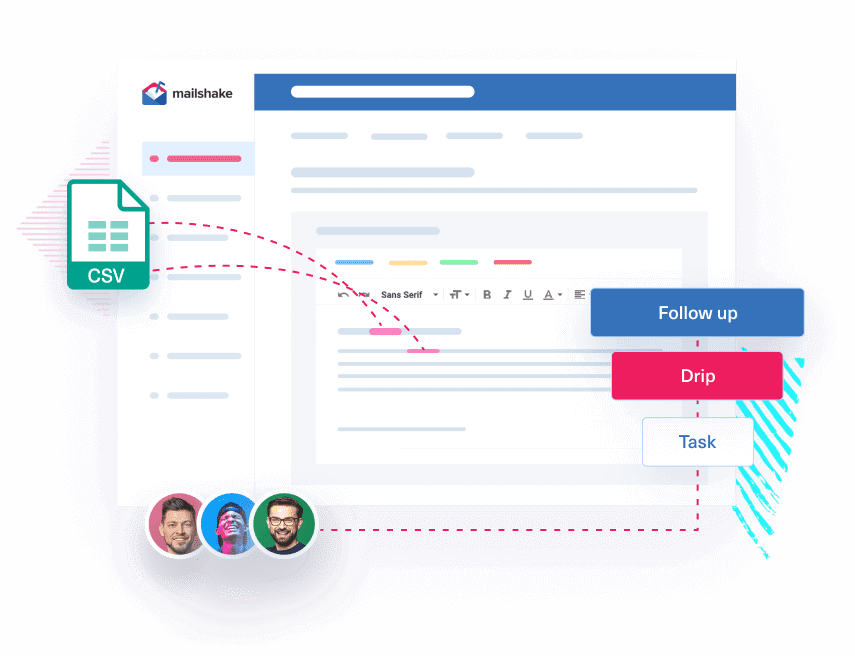 16

. Julius
Julius is another popular influencer marketing platform that you can use while planning your outreach campaign. You can use Julius to find the right people who can help you to promote your business.
You can discover the top influencers with your perfect requirement who can promote your business based on geolocation. Other than finding the right influencers, you can use Julius to plan everything around your campaign and create the roster here using the friendly dashboard.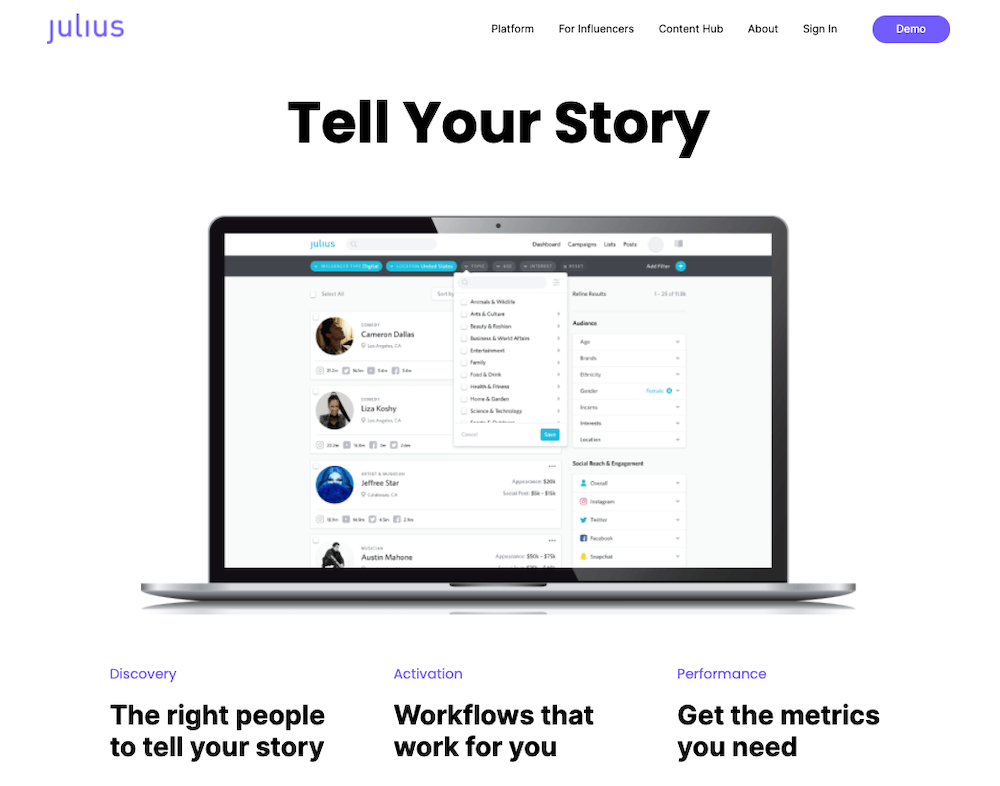 Conclusion
Here ends the guide for Best Blogger Outreach Tools that will help you throughout your blogging journey. Do let us know your favorite ones for sure.
Hand Picked Articles to Read Next: