Are you looking for the best 3D painting software? Well, this article is perfect for you.
With hundreds of 3D painting software, picking the best one that fits all your needs can be challenging. Therefore, in this article, we have picked the top list of best 3D painting software.
We will talk about each software's overview, features, pricing, and more. So, ready to pick the best software for you?
Let's dive in!
Substance Painter is one of the best 3D painting software tools that lets users paint in 3D more easily.
You can create a stunning 3D painting with its excellent features and export it to other 3D painting tools with its sharing capabilities.
Additionally, the software is compatible with all the major platforms and other Adobe products making it easier for you to maintain a straightforward workflow.
Although it is a part of Adobe, Substance Painter is not included in the Creative Cloud Plan. You will have to purchase the Substance 3D painter separately. However, if you use Creative Cloud for universities and education plans, you will get the software for free.
Price: $19.99/month.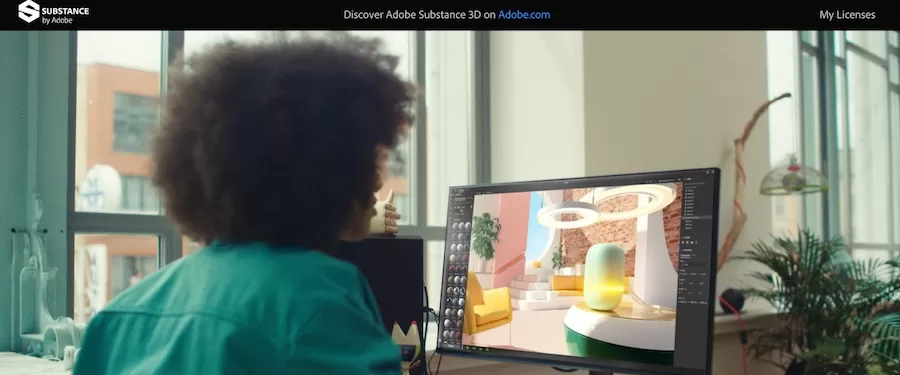 Quixel Mixer is another popular 3D painting software compatible with Windows users, making texturing simple and quicker.
You can modify and blend megascans, match and mix various colors, utilize new materials, and blend values.
The software is popular for its easy-to-use interface without compromising the quality. It enables you to mix procedural masks, sculpting, and painted layers with its megascan library.
Moreover, it is a versatile software that lets you work in a style of your choice. You get free 3D intelligent materials that adapt realistically with your 3D assets and more. If you are already an Unreal Engine subscriber, you can enjoy Quixel Mixer for free.
Price: $19/month.
If you are looking for reliable and robust 3D painting and sculpting software, Mudbox is the right software to pick.
It allows you to create stunning environmental concept designs and 3D characters without any hassle. It is compatible with Windows, Mac, Linux, and more.
Some of the top features of Mudbox include intel HD graphics 4000 support, dynamic tessellation, advanced retopology tool, texture baking, digital sculpting tool, smooth, brush-based workflows, and more.
If you are a newbie, you can check their support and community section, where you will find various tutorials and helpful blogs. You can also take up a free trial before purchasing it.
Price: $10/month.
Mari is a robust 3D texture painting software that enables users to paint hassle-free on 3D models with high-quality pixels.
The software is compatible with Mac and Windows. It is an ideal definition of power and performance for handling the most complex assets with friendly 3D tools that bring out the best of your creativity.
Some of its powerful features include 3D projection painting, extensive python and full OCIO support, non-destructive and node graphs system, ability to scale to over one million Polygons for a single topology, and more.
Furthermore, it comes with a 30-day free trial. You can enjoy unlimited access to Mari with the free trial and go for the paid version later.
Price: $65/month.

ZBrush is a powerful and intuitive 3D painting and sculpting software with a brilliant interface and plenty of various tools for advanced 3D painting.
The software enables you to paint the objects and then add texture maps. It provides the ability to sculpt a billion polygons with powerful features.
With atmospheric effects and lighting, you can create renders directly with ZBrush. Besides, you get all the advanced tools to sketch 2D and 3D concepts and then transform your idea for implementation.
The software is used widely by prominent graphic designers, games, and major studios due to its robust software processing. They have familiar brushes and tools, which reduces the hassles of creating 3D paintings.
Price: $39.95/month.
If you have worked with digital art, you are probably aware of Adobe. PhotoShop is a premium Adobe product used by professionals for more fine texture paintings.
PhotoShop does more than just paintings. You can use it for photo editing, texture painting, and more. You can work around layer filters and styles.
In addition, you can use different text styles, brushes, colors, tools, and more. Adobe keeps updating the software regularly and implements new features.
With the Creative Cloud library feature, you can use PhotoShop on various devices and complete the pending work. For example, you can complete the project that you started on your iPad from your computer. Although it is not an "advanced" 3D painting software, it works best for beginners.
Price: $20.99/month.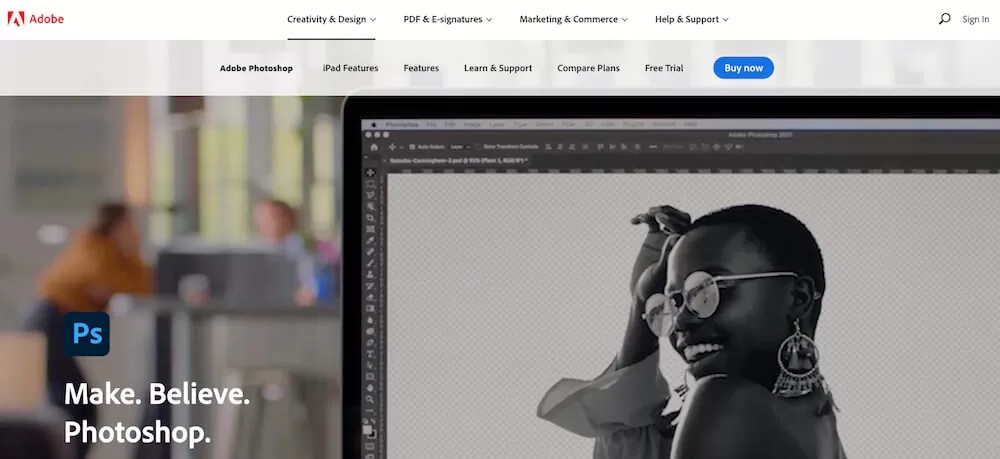 ArmorPaint is a 3D PBR texturing software that lets you paint multiple maps at once. The software is easy to use and comes with a drag and drop interface.
To get started, all you need to do is drag and drop your 3D models and start painting. It provides GPU acceleration o make your 3D painting faster and smoother.
In addition, as you are painting, you can receive instant visual feedback. This node-based software lets you use brush nodes to create patterns and brushes.
Furthermore, you can download the app on an iPad to work outside the office and get more work freedom. However, there is no free trial for ArmorPaint.
Price: $18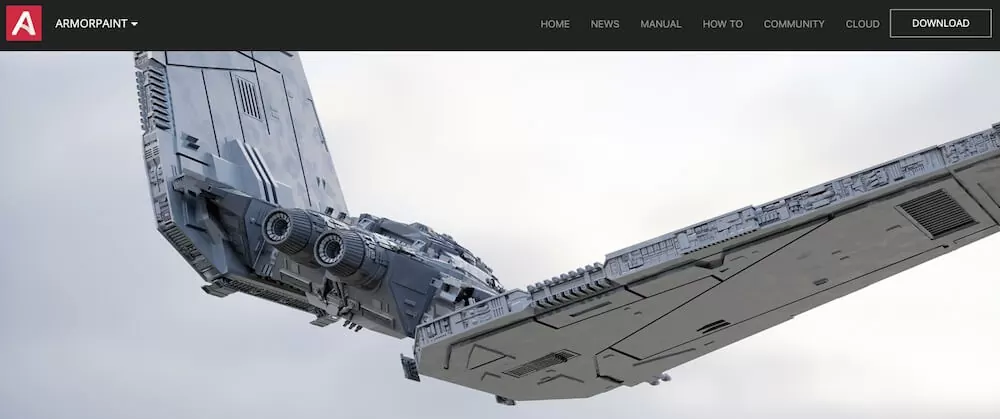 The 3D Coat is an easy-to-use 3D software that provides plenty of in-built tools for Mapping UV, sculpting voxels, and is more compatible on Mac, Windows, and Linux.
The latest software update includes robust features, including a new brush engine, new GUI, sculpt layers, free smart materials library, low poly modeling, smart Retepo, and rich curves toolsets.
The software provides all the necessary tools to take your 3D idea from a block of digital clay to a fully textured, production-ready model.
With fast and user-friendly UV mapping and easy texturing, and PBR, you can enjoy a 3D coat with its 30 days free trial.
Price: €19.85/month.

Granite is an excellent texture streaming and virtual texturing software created by Graphine Software.
The software supports 4k rendering and HDR. Additionally, you can optimize resources by optimizing resources by reducing start-up time, automatically optimize your texture memory without compromising quality, and more.
You can integrate Granite into any 3D engine. It uses a small video memory and main memory. It breaks down texture mipmaps into small tiles, automatically detects the tiles for each frame, and loads those tiles into memory.
Granite is available for Mac, Windows, Linux, PS4, PS4 Pro, Xbox One, Xbox One X, Android, and more.
Price: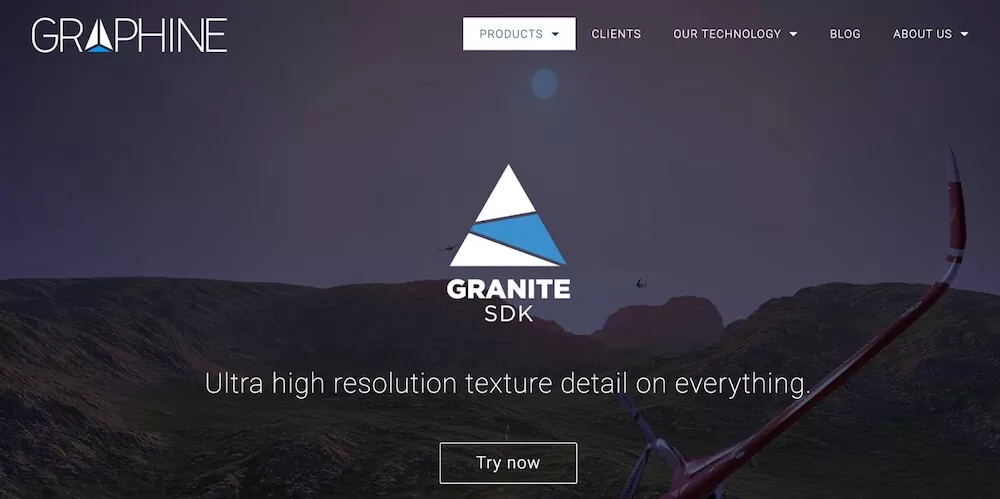 FAQs
Q1. Which is better -Maria or Substance Painter?
While both the software works best and provide excellent features, Substance Painter takes the lead when it comes to speed and flexibility.
Q2. Which is the best 3D painting software for beginners?
If you are a beginner with basic requirements, you can go for PhotoShop. The software will work seamlessly with other Adobe products and give you the utmost flexibility to create stunning digital paintings.
Q3. Which is the free 3D painting software?
If you are using a Creative Cloud subscription for education, you can enjoy substance Painter for free. However, plenty of software offers free trials, such as 3D Coat, Mari, and more.
Our Verdict
That was all about our top painting software collection, which will help you get the best of the 3D world.
Each software comes with its perks and distinctive features. In addition, all the software is available for purchase at different prices.
Based on your requirement and budget, you can pick the right software for you and get started right away!
We hope you enjoyed our best 3D painting software helpful. Which software are you picking? Let us know in the comments section below.