Reddit is a very popular social news and entertainment website for user-submitted content. You can register on the site and submit meaningful and engaging content to the site and other users then vote the submitted content up or down, which determines its position on the site's pages and front page.
Content on Reddit can be either serious or funny, educational and content that attracts discussions, but all submissions must be made in good faith, with an intention to contribute to the Reddit community. In
addition to voting, users can also comment on submissions, providing further information or context.
All of this makes Reddit a very powerful tool for marketing and promoting content. However, it's important to note that self-promotion is heavily discouraged on Reddit, and users who excessively self-promote may find their content downvoted or even banned from the site.
So, if you're looking to promote your content on Reddit, the best approach is to first become an active and respected member of the community, and only then start sharing your own stuff.
By following this approach, you'll be much more likely to get your content seen by the right people, and you'll avoid annoying the Reddit community in the process.
How Reddit Can Help Users?
Reddit can be a great resource for users looking for help with specific problems or questions. The site's vast and ever-changing array of communities, called "subreddits," are each devoted to a particular topic, and many of them are incredibly active and useful.
For example, the /r/AskReddit subreddit is a great place to ask questions and get advice from the Reddit community, while the /r/DIY subreddit is full of useful tips and tricks for do-it-yourself projects. There are also subreddits devoted to specific topics like technology, gaming, books, and more.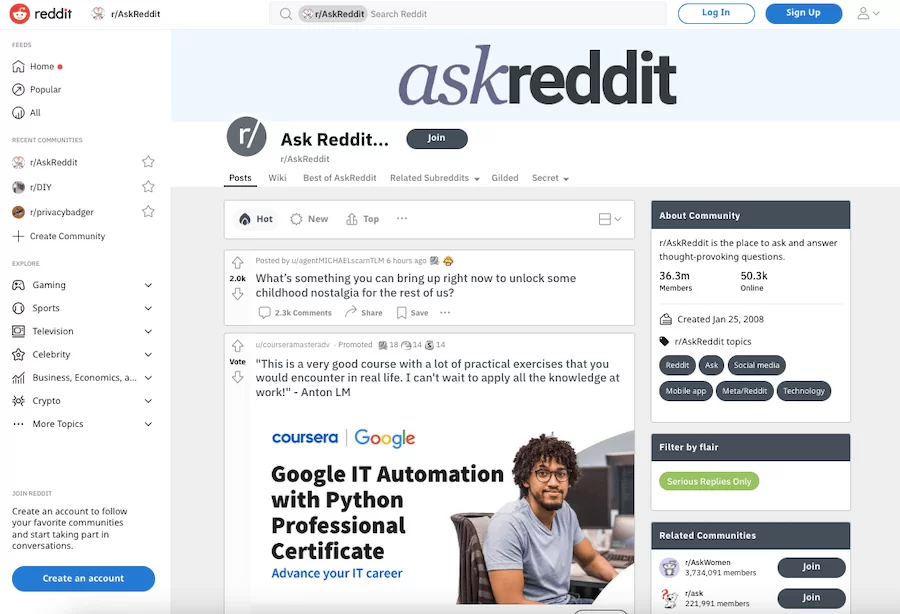 In addition to asking questions and getting advice, users can also use Reddit to find helpful resources on just about any topic. For example, the /r/datasets subreddit is a great place to find data sets for use in research projects, while the /r/learnprogramming subreddit is full of resources for those wanting to learn how to code.
Finally, Reddit can also be a great way to stay up-to-date on current events. The /r/news subreddit is a good place to start, but there are also many subreddits devoted to specific topics like politics, science, and even sports.
By following these subreddits, you can quickly and easily stay up-to-date on the latest news in your field of interest.