Quora a social questin and answer site where users can ask and answer questions on a variety of topics. The site allows users to vote on questions and answers, and also allows users to submit their own questions for others to answer.
Quora is one of the most popular question and answer sites on the internet, and has been ranked as one of the top 100 websites in the world.
As per Similarweb, Quora is ranked 81st most popular website in the world with over 570 million vistors.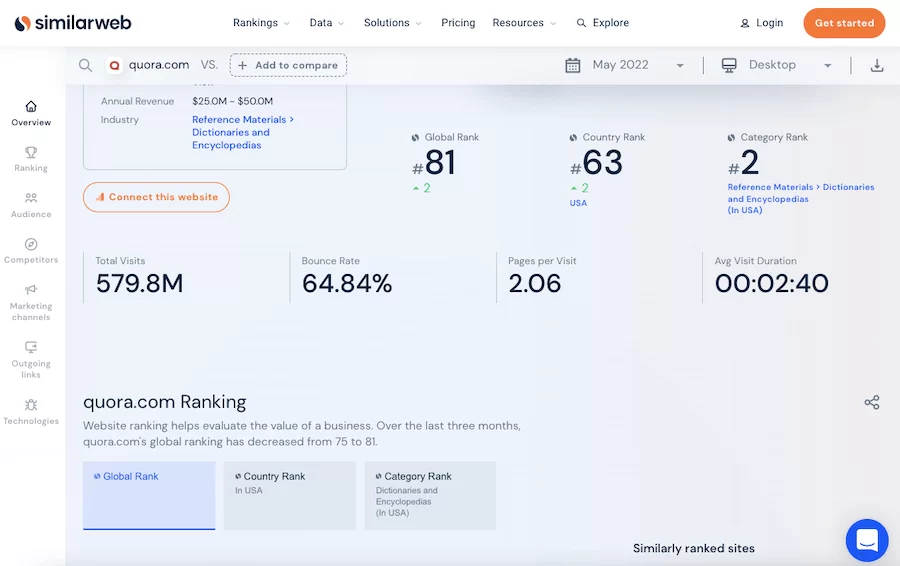 How Does Quora Work?
Quora works by letting users ask and answer questions on any topic. Users can also follow topics and users to get updates when new questions or answers are posted.
When you ask a question, you can choose to receive notifications when someone answers it. You can also upvote or downvote questions and answers to signal to other users how useful or interesting you think they are.
You can sign up for Quora by visiting the website and clicking on the "Sign Up" button. You will then be asked to enter your name, email address, and a password. Once you have signed up, you can start asking and answering questions on any topic.