Instagram allows users to upload photos and videos to the service, which can be edited with filters and organized with hashtags.
The posts can be shared publicly or with pre-approved followers. Users can browse other users' content that shows up in the feed, and view trending content. Users can "like" photos, and follow other users.
As a user, you have the option ot limit your posts to your friends and followers or you may choose to make them public.
Instagram has become one of the top platforms for social influencers to make money by promoting brands, all you need is a good number of followers and engagement.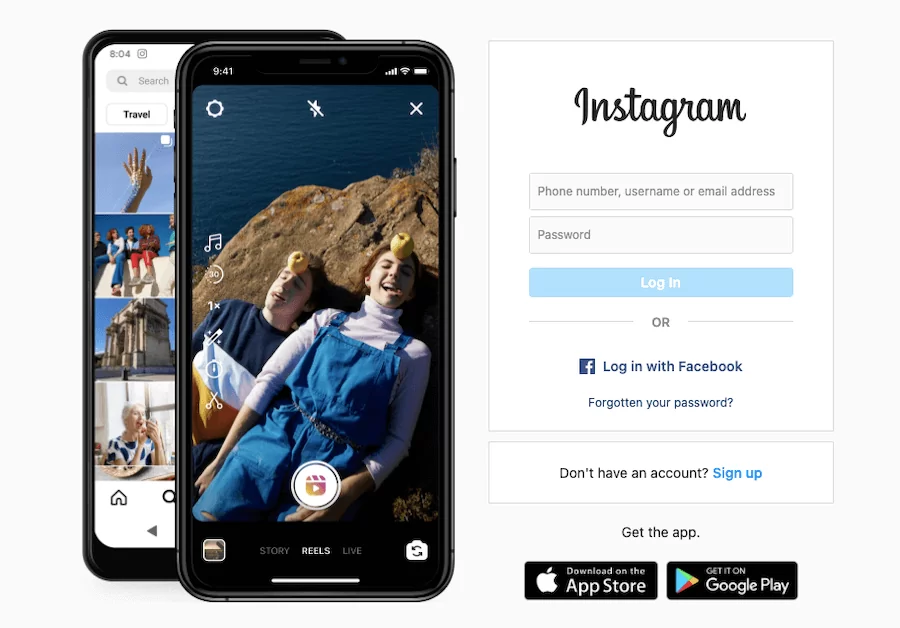 How to Use Instagram?
Instagram is primarily a mobile app. So, if you are using iPhone or an Android device, you can get the app from the respective app store and get started.
You can signup on Instagram by using your email ID or your Facebook account. Once your account is verified, you can start sharing your photos or videos.
You can click on the Plus sign at the top to get the sharing options.
You can share a Post, Story, Reel or you can go live on the platform so that your followers can see your events.