Want to improve your SEO game to get better ranking on search engines and receive free organic traffic?
However, do you lack the proper SEO knowledge or even the funds to hire a professional SEO expert? In that case, you might want to take a look at MarketGoo: a do-it-yourself SEO and Marketing tool.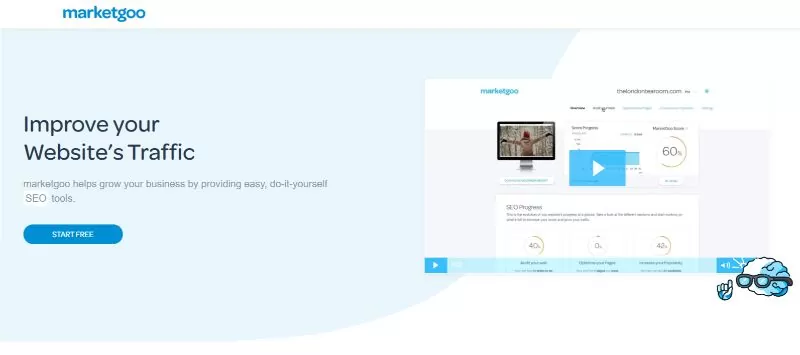 MarketGoo – Features:
---
Now before we get started on how to use the tool to improve your SEO game, first, let's quickly go over the different features and functionalities it brings to the table:
SEO Website Analysis
As soon as you sign-up for MarketGoo, the software will do a complete SEO Audit giving you a clear idea of how SEO-friendly is your website.
You will get access to a clean UI where all significant SEO influencing elements are categorized into sections. The benefit of getting all your essential metrics measured and presented in a single dashboard really helps in the optimization process.
Next, the tool will either assign you a score or an indicator to show your performance on each section. This is their proprietary software that uses their own set of algorithms and other factors to assign an SEO score to your website.
This can give you a clear idea of which areas you are performing good with your current strategy, but which areas require extra effort.
You will be able to view your SEO performance online, or you can download it as a PDF to share with your team or clients.
Search Optimization
To get you started, besides giving you the complete SEO audit of your Website, MarketGoo will automatically begin the process of improving your site's SEO performance.
Once you have signed-up, the tool will submit your website to popular search engines like Google, Bing, and Yahoo!
Sometimes, your new website, webpage, or post might not be properly indexed by search engines. And if they are not indexed, they will never show up on search feeds.
However, MarketGoo resolves this issue by immediately submitting your site to the respective search consoles of different search engines. Not only that, it will constantly check your rank in web searches to give you an idea of how you are performing.
Content Analyzer
MarketGoo can also help you analyze your content. It will take a look at the frequency in which you publish content to your website, as content freshness is a critical ranking factor. Not only that, but it will also assess the keyword optimization for each of these content types like posts and pages.
You will even get recommendations that will help you make the content more engaging for your readers as well as better oriented for the search engines.
Backlink & In-bound Link Optimizer
You might already know that backlinks and inbound links play a huge factor in your SEO ranking. Basically, it is a measure the search engines use to determine how popular you are in the online community.
Well, with MarketGoo, you will get a comprehensive analysis of the strength of your backlinks and inbound links. On top of that, you will be able to insert your competitors' websites and get an idea of their backlinking strategy also.
And that's not all; the tool can also give you step-by-step guides and recommendations on how you can improve your backlink strength and online popularity.
SMM Planner
Search Engines also take into consideration your Social Media following to determine your search engine ranking. As such, MarketGoo can help you improve your social media performance so that it benefits your SEO score.
It will automatically go through your social media activities and analyze user engagement levels on various social networks like Facebook, Twitter. Once done, it will give you pointers on what you can improve on your social media handles to see improvement with your organic traffic.
Mobile Optimization
Since the majority of online traffic is coming from mobile devices, it is very important that your website is optimized for mobile viewing. In fact, Google also takes into account whether your website is optimized for mobile devices or not. It also gives a little SEO boost to websites that are mobile optimized.
As such, MarketGoo will analyze how your website performs on mobile devices like smartphones and tablets. It will scan your speed, ease of use, and so on. Once done, it will also give ideas by which you can improve the mobile performance of your website.
MarketGoo – User Interface & How It Works
Now that you have a clear understanding of what you can and can't do with MarketGoo let's now take a comprehensive look at how to do it. Here we have prepared a full in-depth rundown of the software UI and how it helps you to improve your SEO game.
Creating Your MarketGoo Account
To get started, go to MarketGoo and hit the Start Free button. This will take you to their sign up page where you will have to provide your Name, Email, and Password.
The following screen will ask you to enter your website URL followed by which plan you want to use. Now, for the purpose of this read, we will be using the Free Basic plan to give you an idea of all that is possible for free alone.
Once you have entered your website URL and picked a plan, next you will be asked to specify your SEO target country. Your SEO performance varies depending on Geographical locations. This is why it is important to specify a region.
We will be selecting the US for this guide.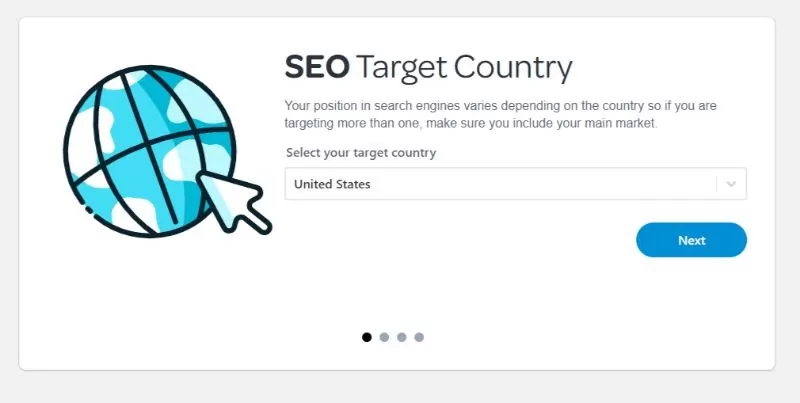 Next, you will need to provide your webmaster Email where MarketGoo will send all their recommendations.
Once done, on the next page, you will be asked to specify the main goal for your website.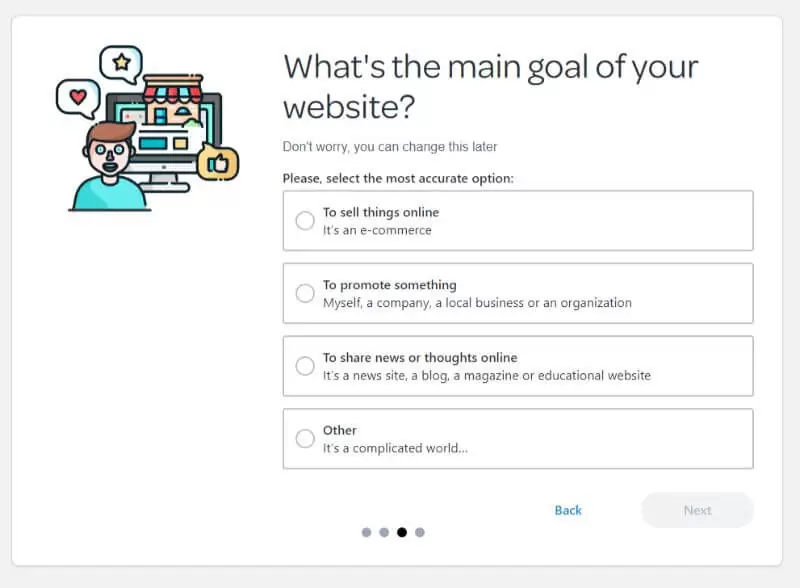 And finally, you will need to input the niche in which you are functioning.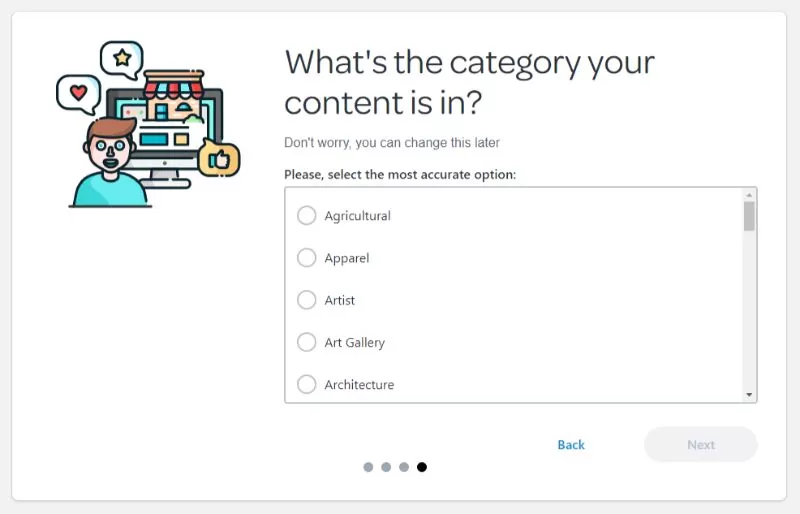 Now, the software will start processing all your information to generate your SEO report.
MarketGoo: Overview Dashboard
After following through the entire sign-up process, you will be greeted with the following Dashboard. As you can see, this is the Overview section.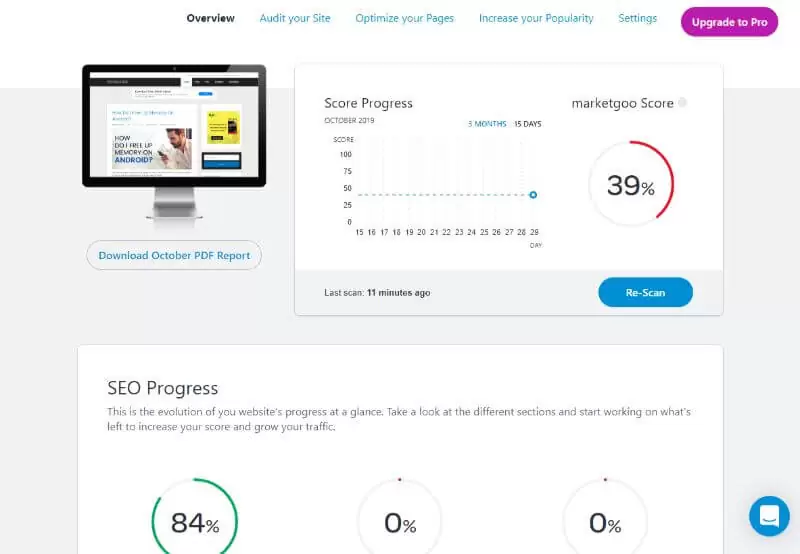 As you can imagine, from here you will get a complete overview of the complete SEO progress on your website. To get you started, the tool will assign a MarketGoo Score for your website along with a progress chart showing how your score progressed throughout the time-span.
You will also be able to download the complete SEO report for your website.
Scrolling down will give you a glance at how well you're doing with the overall SEO progress. It will basically assign you tasks that you need to complete to improve your SEO game. Depending on how much of these tasks you have completed, you will be given a percentile score.
Following this, you will get a basic metric on incoming traffic, your website's global ranking, search engine index status, and keyword ranking.
MarketGoo: Site Audit
Now, let's move to the next tab – Audit Your Site, where you can get a complete site review of your website.
This section basically gives you an overview of everything you have done right on your website and which areas need improvement. These are the aspects that are monitored by the tool:
And so on.
The tool will either give you a green signal, that you have done well in all these sectors. Or it will mark in red areas which need further optimization. You will also find a Fix Now button which will give you more insight on the topic, so you can make improvements.
However, if you want a step-by-step guide on how to improve on these areas, then you will need to upgrade to MarketGoo Pro.
MarketGoo: Site Optimization
Next is the Optimize You Pages section.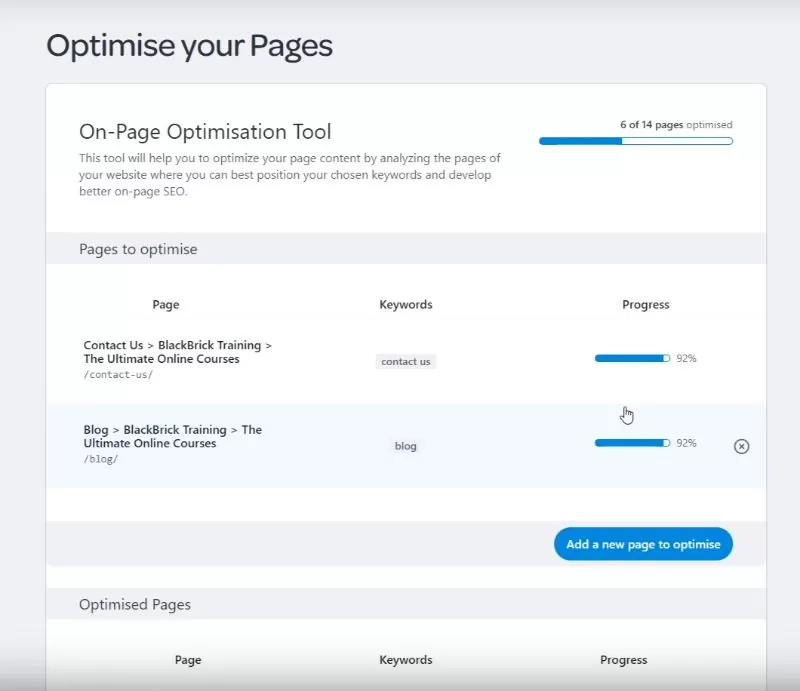 This specific tool is only available to Pro users. As you can see, you will have the option to add new pages along with keywords, and the tool will generate a percentage score on how well optimized that page is. You will also get step-by-step instructions on what you need to do to get a cent percent score.
MarketGoo: Backlinks
And finally, we have the Increase Your Popularity section.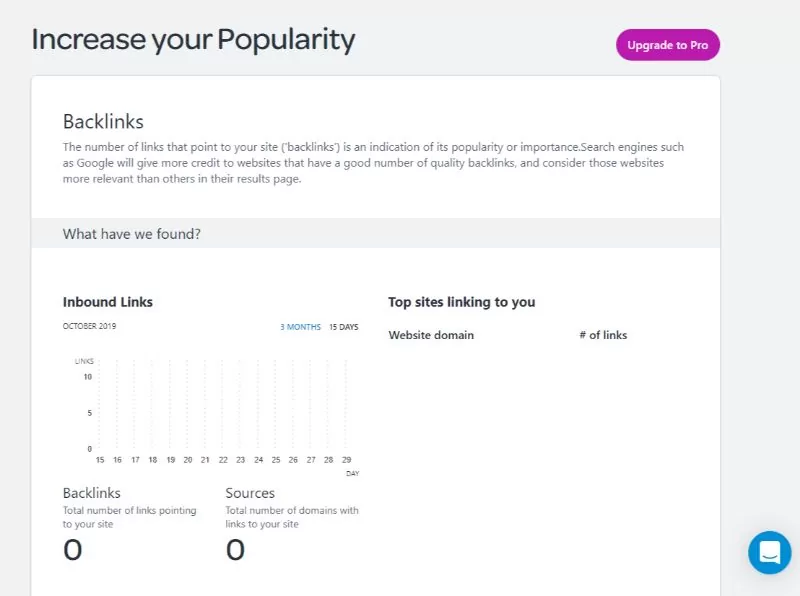 Here you will insights on your inbound links, and also be able to compare your website with your competitors to see where they are getting their backlinks from.
MarketGoo – Should You Use It?
If you are just starting out with your website and want a tool to help you with your SEO game from square one, then MarketGoo is an excellent option.
Also, for webmasters who are tight on budget but looking for a deep comprehensive look at their website's current SEO state, then MarketGoo is a definite tool worth having in your arsenal.
However, if you already own an SEO tool like SEMrush and have been using it for quite a while, then MarketGoo doesn't offer many improvements.
Sure, even the Pro version of MarketGoo is priced aggressively, but its features like Keyword tracking and competitor monitoring have an upper limit which can be problematic for some webmasters.
But with that being said, if you need an easy-to-use tool, above all other things, then MarketGoo is surely one of the most intuitive and easy-to-use options you will find.