WordPress security is a very important topic for website owners as it is the most widely attached CMS.
In this article, we will look at how to secure a WordPress site and the best WordPress security plugins to enhance the safety and security of your website.
Over 35% of all websites are running on WordPress CMS. So, you can understand why WordPress is the most attacked platform.
You will need a hosting provider, a WordPress theme, and a number of plugins to create and manage a WordPress site. So, there are multiple opportunities for the bad guys to enter through different doors.
So, you will have to make sure that you are using the good quality products on your site and it is tightly secured.
We will try to go as detailed possible to help you secure your WordPress site.
Why You Must Take WordPress Security Seriously?
As WordPress is the most widely used CMS to create websites, a big number of WordPress sites are attacked every single day. So, you must take all the possible actions to secure your WordPress setup.
Running an online business, a blog or any sort of website without prior security could result in serious consequences.
And the matter of the fact is that website security has to be in your long term plan. Some major reasons why you need added security on your website are:
The Actions You Can Take to Secure Your WordPress site.
Here are some of the actions that you can take to tighten your WordPress site security.
01

. Use a Secure Hosting Provider

In general, security is one of the top priorities of all hosting providers because it is the most important aspect of the business. But, are all hosting providers secure?

Certainly not. There are tons of messy hosting provider that will make your site vulnerable.

If you are a newbie wordPress user and look for the hosting options, you will find every hosting provider claims to be highy secure.

Make sure not to fall for those, because in the same price range you will get much better hosting with years of experience.

If you are looking for cheaper shared hosting, go for Bluehost as they are one of the top recommended WordPress hosting providers. They have been hosting millions of sites for years.

So, they are well experienced has the infrastructure to secure your site.

If you are managing a high-end site and expecting to drive a ton of traffic, Kinsta is the best hosting provider for you. They are known for very fast loading hosting servers that are tightly secured.

They offer the Google Cloud Hosting option with the latest infrastructure that will offer you all the possible security layers for your site.

They offer Fully encrypted SFTP and regular automated backup to make sure that your WordPress site is secure at any point in time.
---
02

. Use a Good Quality Secure Theme

There are thousands of WordPress themes. Many are free to use. But, should you use a free theme.

Well, it depends on quality. If you are using a free theme like GeneratePress or Astra, you should be fine. These are well-known themes used by thousands of sites.

Make sure not to use any random theme even if it looks really good. You must check the quality of the theme before you install it on your site.

Always go for a theme with a proven track record. You can go for a popular theme like Divi which is already used by many top businesses and pro-bloggers.

Divi is created by ElegantThemes, who is in the WordPress product business for a long time. They have created the theme to make it highly secured. And they are constantly improving it with time.
---
03

. Use Secure Plugins

Like the theme, you must make sure that you don't install any bad quality spammy kind of plugin on your WordPress site.

While it is easier to keep track of all possible issues with the theme as it is one theme that you use, there will be a number of plugins install and it might be difficult to track of all security related issue around all those plugins.

That's why you should use only well-known plugins for the reliable sources. And it is very important to keep the, updated whenever there is an update.
---
04

. Use SSL Certificate

SSL Certificate is a must-have these days otherwise along with the search engines the users will also not find your site reliable. So, it is not only about security but will impact the overall branding of your business.

So, make sure to install an SSL certificate as your WordPress site is ready.

Now, the question is how to install an SSL certificate. While is no big deal for the experienced users, the newbies can find it challenging.

But, you don't have to worry as most of the quality hosting providers offer free SSL certificate options. You can install that with just a click or contact the support team.

The hosting providers I recommended above, the Bluehost, SiteGround and Kista offers free SSL support.

You can install the Really Simple SSL plugin that will make the process easier for you. You don't have to do anything extra, it is very simple plugin to use.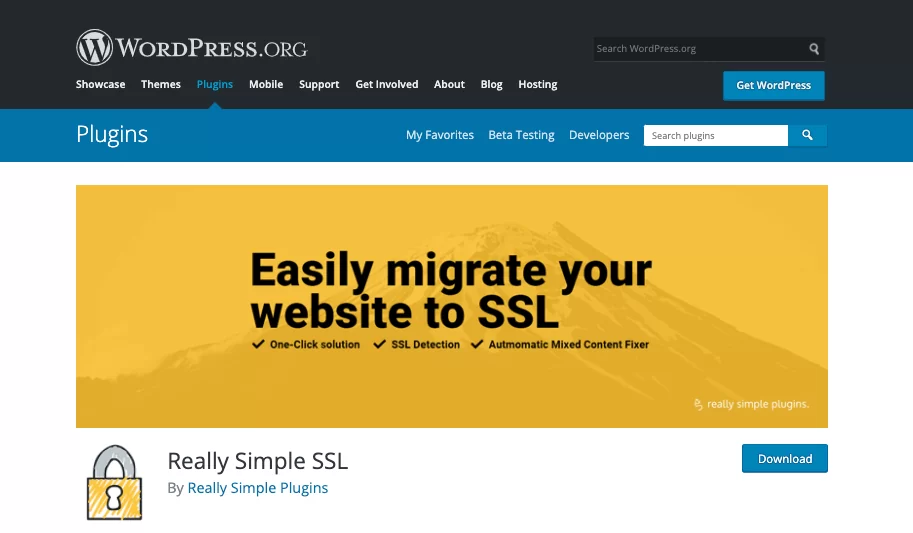 05

. Keep WordPress Updated

WordPress releases updates on a regular basis. These updates are released to patch security issues, add new features to the core software, and for many other reasons.

You should update WordPress to the latest version to make sure that your WordPress setup is safe.

If you keep on using an outdated version with possible security issues the possibility of getting your site getting compromised increases to a large extent.
---
06

. Keep Theme & Plugins Updated

Like the core WordPress software, the theme, and the plugins you use on your site also releases updates regularly.

Make sure to update them as soon as the update arrives because many times these updates are released to fix the security issues.
---
07

. Use Strong Password

Like any other system you use online, the password of your WordPress site that you use to login to the WordPress admin area has to be strong.

Use different combinations to create a very strong password that is different to predict. You should also consider changing the password at regular intervals.
---
08

. Change Admin Username

Never use the default "admin" as the username for the admin area. You need to have a strong admin username to make it safer.

It's a bad practice.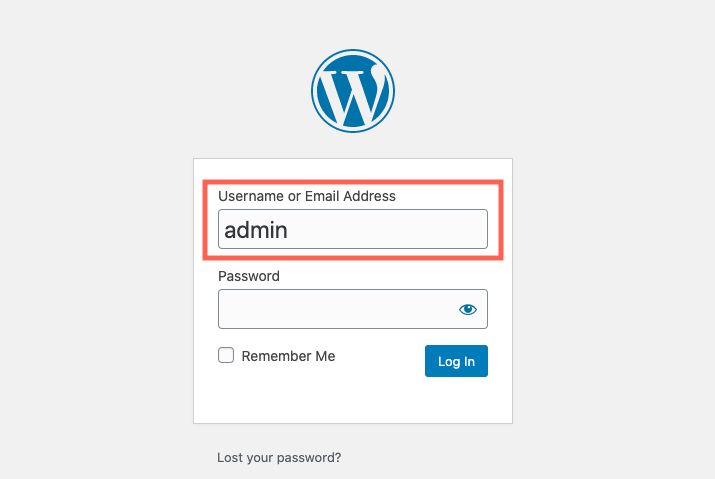 How to Change The Admin Username?
By default, you can't change the admin username of your WordPress site.
But,
You can create a new user, assign it as the administrator and delete the old user.
Please Note: Before you delete the original admin user, you must assign all the articles published through the old admin account to the new user, otherwise all the posts will be deleted.
You may also consider using the Username Changer plugin, which will make it very simple to change the admin username.
---
09

. Change Admin Login URL

This is another important step towards securing your WordPress site. By default, the WordPress login URL can be accessed via yoursite.com/wp-login.php or yoursite.com/wp-admin.

Every WordPress know this, so as the bad guys. Changing this URL to something that you only know will add an extra layer of security to your site.

Here is a quick way to get this done.

You can use the WPS Hide Login plugin to change the WordPress admin login URL.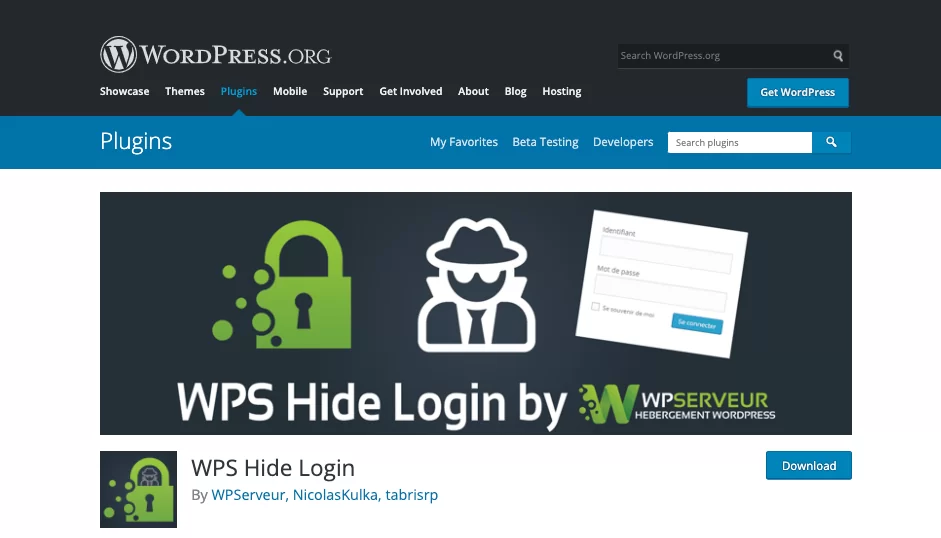 10

. Audit User Accounts

If you are managing a multi-author blog, you must make sure that the password for all the users is strong. You should consider doing an audit of all the accounts and change the password if there is any weak password.

Also, do an audit of the access level. A random contributor should have the access to critical part of your admin or the authority to delete any content.

You can use the User Role Editor plugin to edit the capabilities of all different user roles and restrict the theme as per need.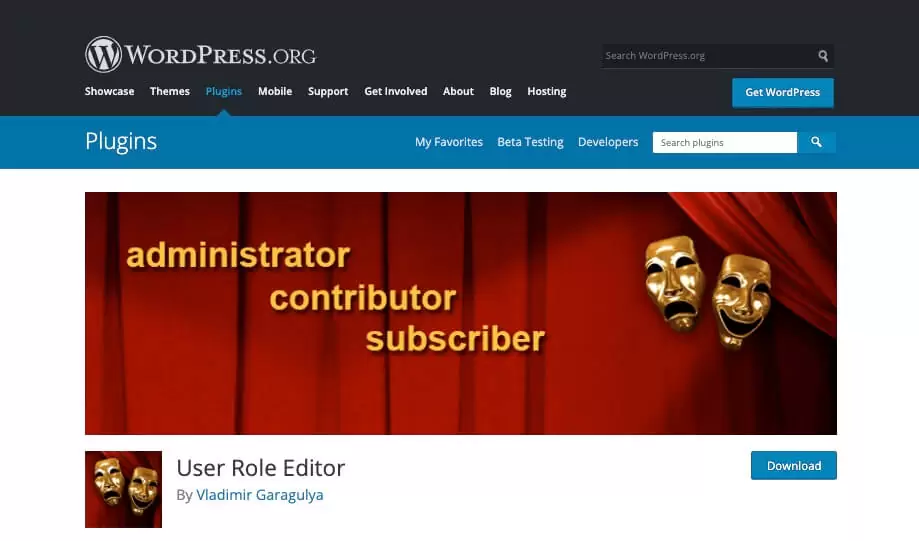 11

. Take Regular Backups

Think of a situation where you build your business for years and then something happens and you lose all the data of your site.

This might happen if you don't have the backup of your site. It is extremely important to have a backup of your site at your end.

Most of the prominent hosting providers offers regular backup option. So, your data is relatively safer with this kind of hosting.

However, it is recommended to have backup at your option end as well so that you can be hundred percent sure.

You can use the following plugin to take a backup your site.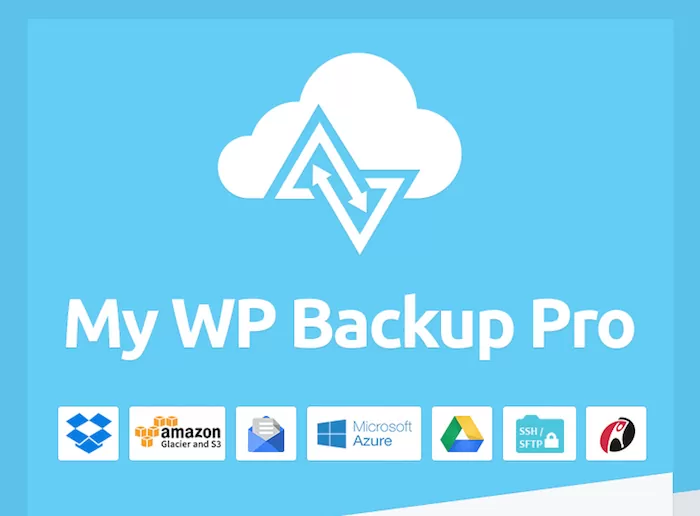 01

. Sucuri Security WordPress Plugin

One of the most popular security plugins for WordPress, Sucuri is a powerful and feature-rich plugin that you can use on your site.

Regarded as one of the most comprehensive solutions in the market, Sucuri Security offers all-around security for your WordPress website.
02

. Wordfence WordPress Plugin

Wordfence offers a completely free version as well. Integrated features of these plugins include a lot of powerful functionalities, such as intuitive malware scanner, exploit in-sight detection, as well as threat assessment functionalities.

The plugin offers notifications and alerts any time your security is breached or any kind of malware is found.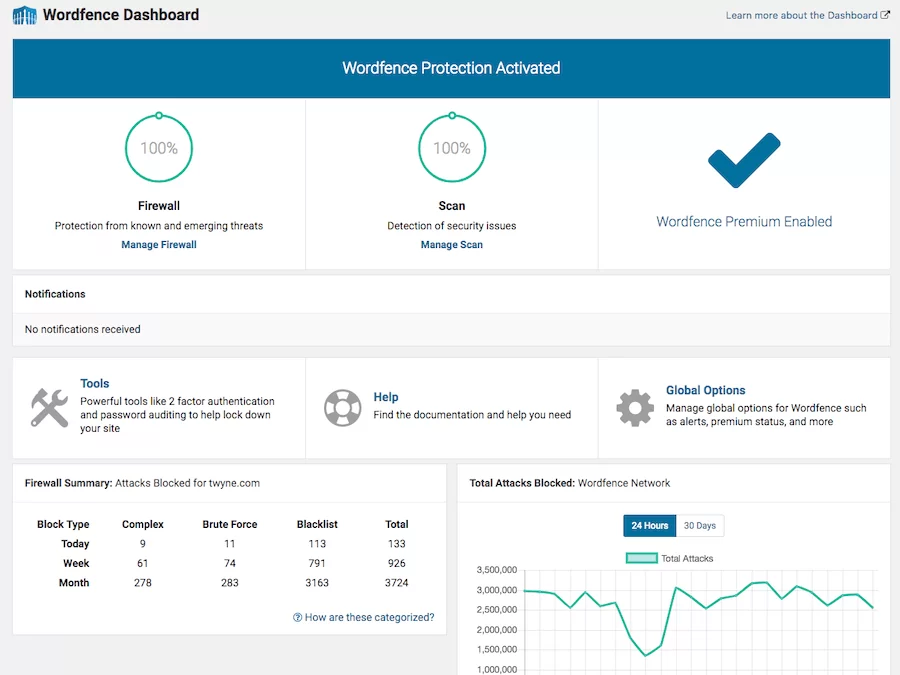 03

. iThemes WordPress Security

Previously known as Better WP Security, iThemes Security Plugin is one of the easiest to use WordPress plugin for enhancing security.

The theme is packed with over 30 different features and offerings to ensure that your website is kept safe from any kind of hack or unauthorized access.

The plugin focuses strongly on helping you in identifying your website's vulnerability. Also the plugin helps you in strengthening your passwords as well.

Although you get a ton of different security features included in the totally free version, the premium version is also available for only $80 per year.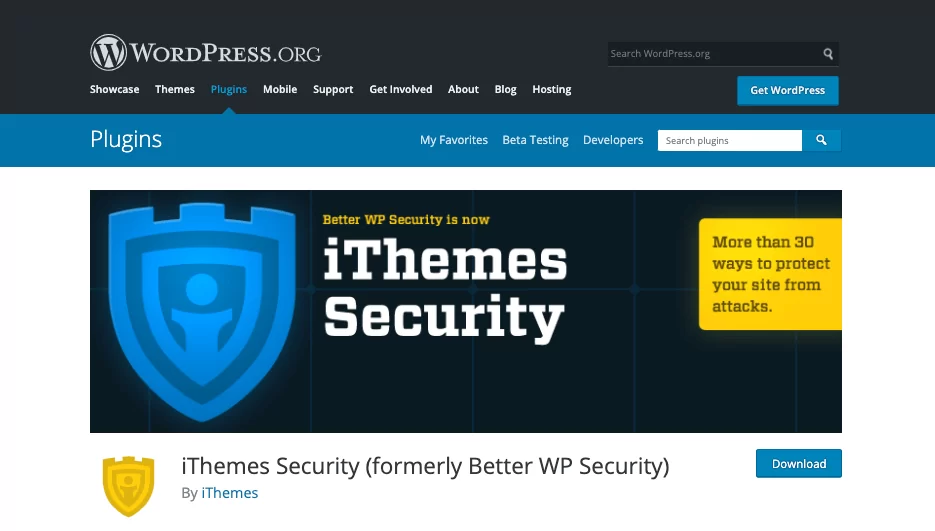 04

. MalCare Security

MalCare, as the name suggests, is all about saving your websites from malware attacks. MalCare security offers a top-notch malware scanner and remover as well.

This is one of the only plugins which empowers you to clean up your website from malware after hacking and unauthorized access attacks.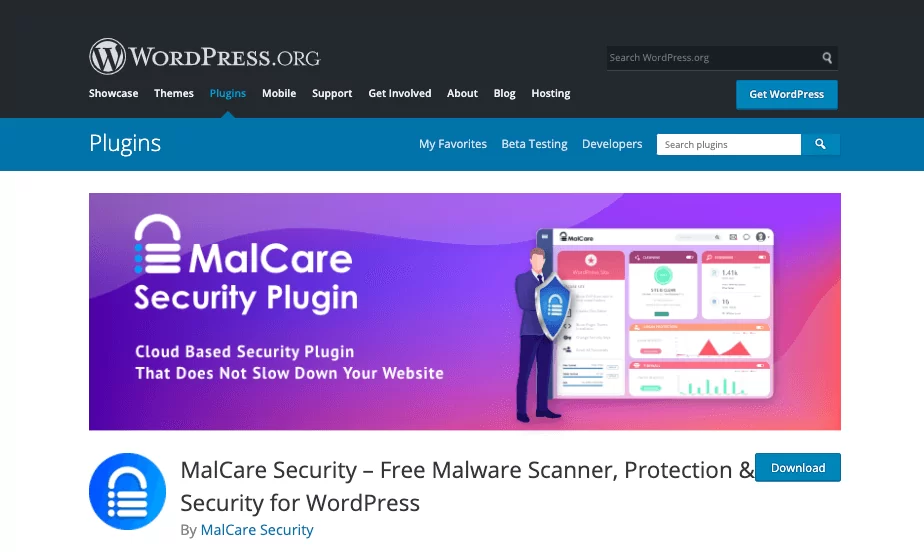 05

. All In One WP Security & Firewall

One of the most feature-packed and intuitive plugin in this list, All in One WP Security and Firewall also offers a very easy to use interface as well.

There you get three major categories, namely Basic, Intermediate, and Advanced, which means you can take advantage of the plugin even if you are an advanced user.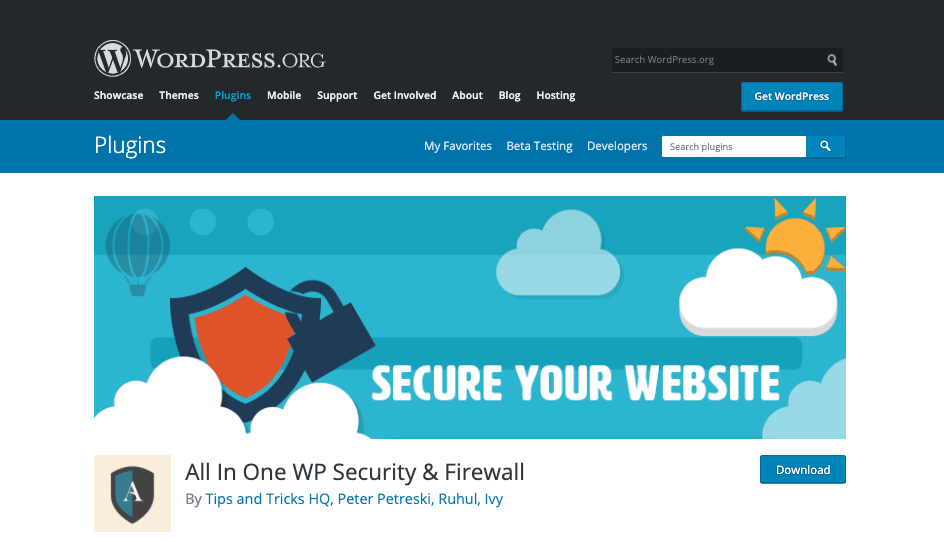 06

. SecuPress

One of the newest security plugins in this list, SecuPress was released for Free back in 2016. The reach and popularity of this booming since its inception, thanks to the intuitive features.

Both the free and the premium version offered are packed with some amazing funcionales like: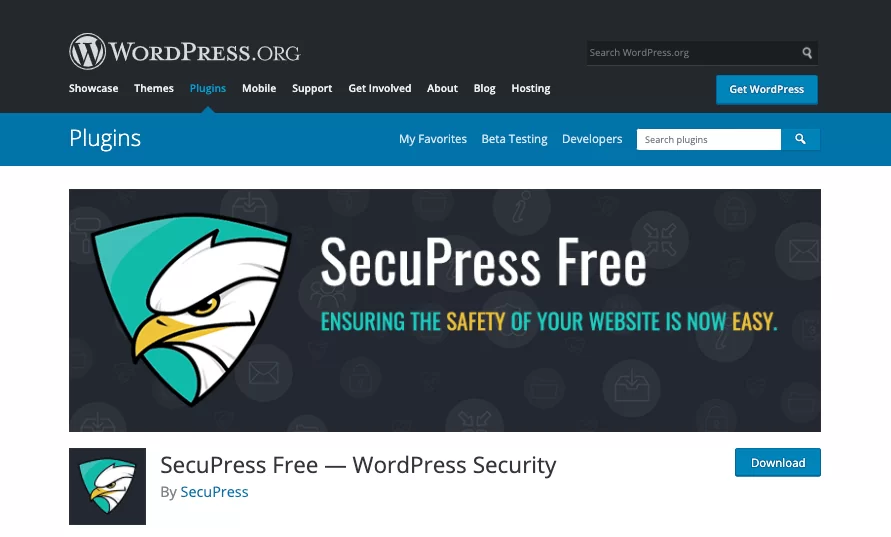 07

. VaultPress

VaultPress offers comprehensive solutions for enhancing WordPress security for all levels of users.

With intuitive backup, security, and custom WordPress security features, the premium version of this plugin is pretty amazing. With daily & real-time backups, VaultPress also offers a lot of other features, such as: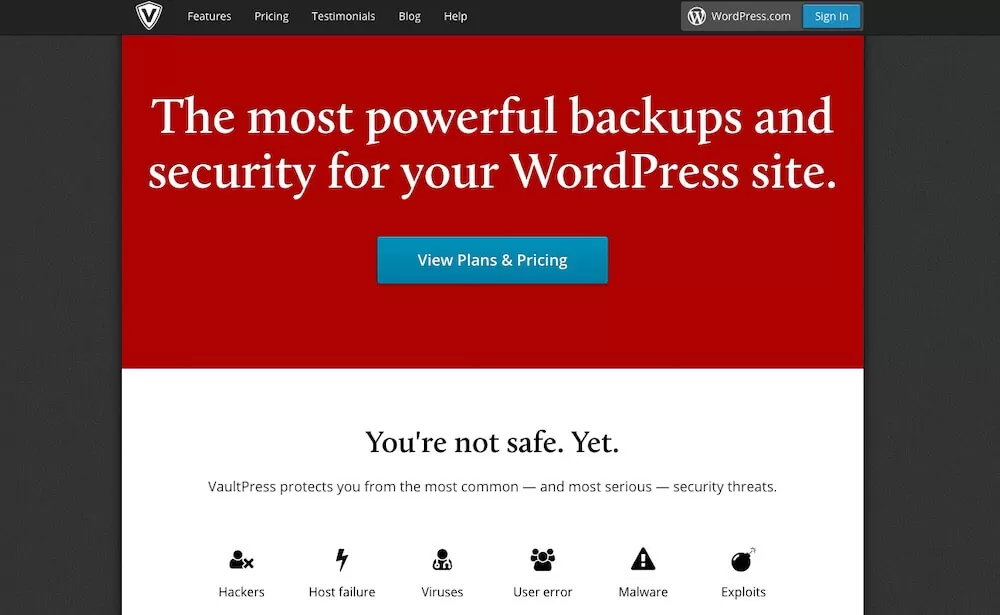 08

. Enable Two Factor Authentication

With two-factor authentication functionalities, you can add an extra level of security to your site.

If you are a regular internet user, you must have already come across the two factor authentication on top sites and platforms like Google, Facebook etc.

You can add similar security level to your WordPress site.

Also added functionalities like QR code scanning, and security question, one-time authentication code for every user.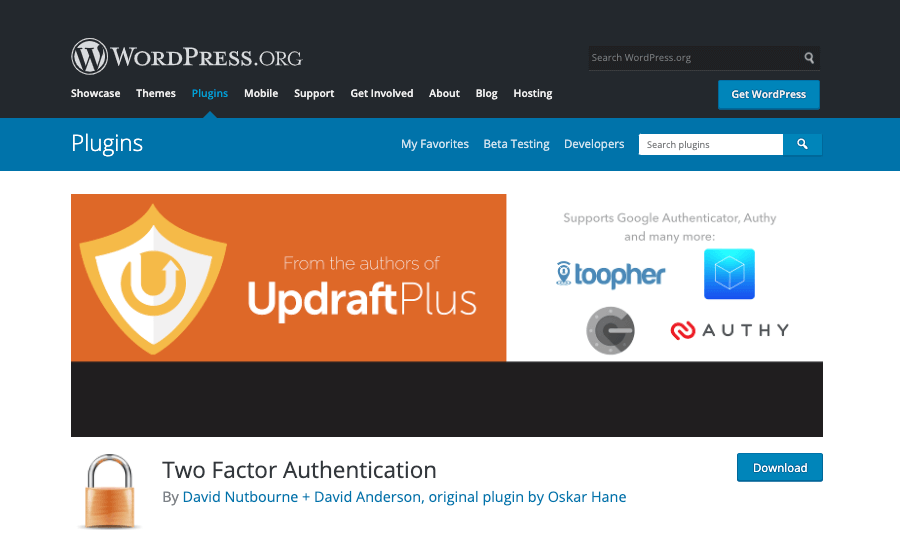 09

. Security Ninja

Integrated services in Security Ninja are tried and tested for over 9 years now. The plugin automatically scans your complete website for some common kinds of threats.

It can do more than 50 different tests can look for the security threats that you don't even know existed.

You can execute a full scan on your website also.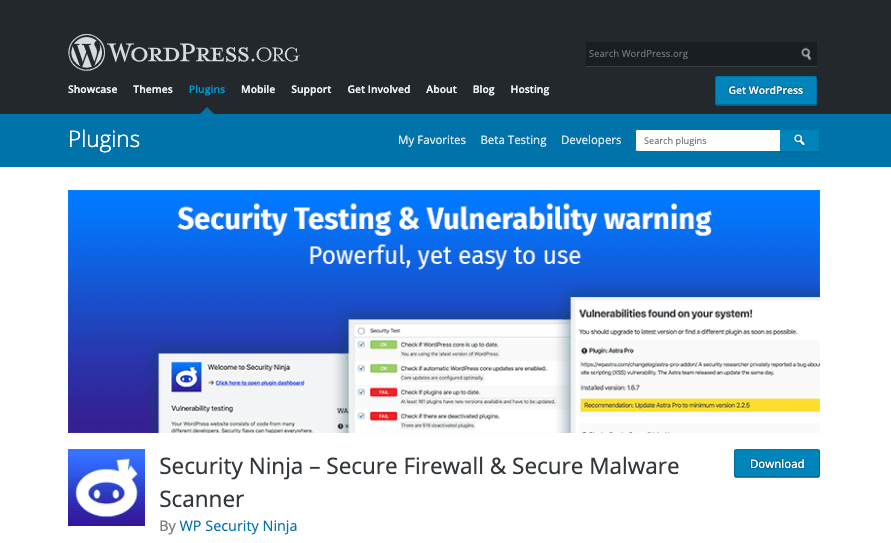 10

. Defender

The security restrictions are pretty intuitive and especially for beginners. Using Defender plugin is very easy.

Being one of the most popular WordPress plugin for enhancing security, Defender offers a comprehensive solution for enhancing website security.

It offers you a number of steps to secure your WordPress site, such as two-factor authentication, changing the login page of your site that we have discussed above in the article.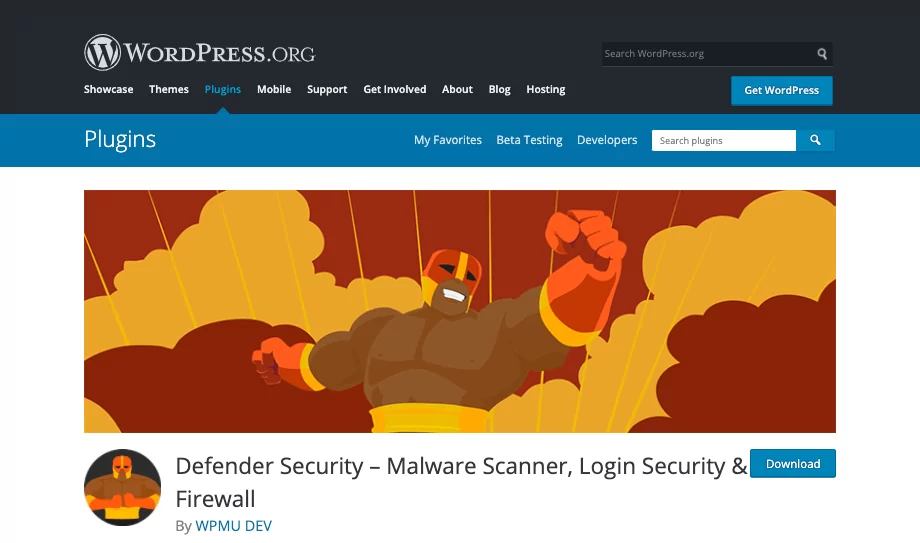 Bottom Line
So here is how you can make your site more secure. We have mentioned a number of plugins that you can use on your site.
Hope you find this article helpful. Do share your feedback using the content form below.