Pinterest has become one of the top sources of traffic for bloggers and marketers in the last few years.
Pinterest receives over 300 million users every month, that's a huge number.
So, why would you want to delete your Pinterest account?
Well, that's certainly not the right question at least in this article. We understand different users have a different requirement.
But still, if you wish to keep things private rather than deleting your account, here is how you can do it.
If the notifications from Pinterest is bothering you, you have the option to turn them off.
Follow this process to turn off the notifications
Login to your Pinterest account, go to settings and scroll down, you will see the notification options.
Here you can change the settings of your Pinterest account notifications that are sent within the Pinterest Platform as well as by email.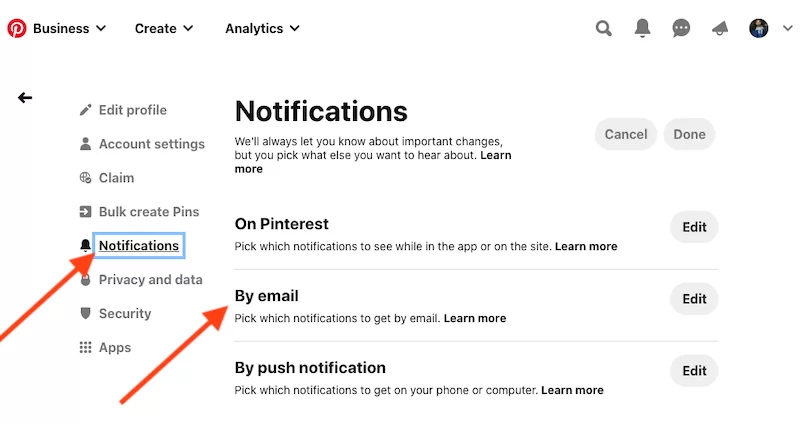 How to Delete a Pinterest Account?
If at all you want to go ahead and disconnect from Pinterest completely, you can follow the process below.
Before you move ahead, you need to understand that Pinterest gives you an option to deactivate your account. So, you have the option to keep it deactivated rather than completely closing it.
The process of deactivating a Pinterest account is simple and easy.
Login to your Pinterest account to get started.
Click on the drop-down in the top right corner and click on settings.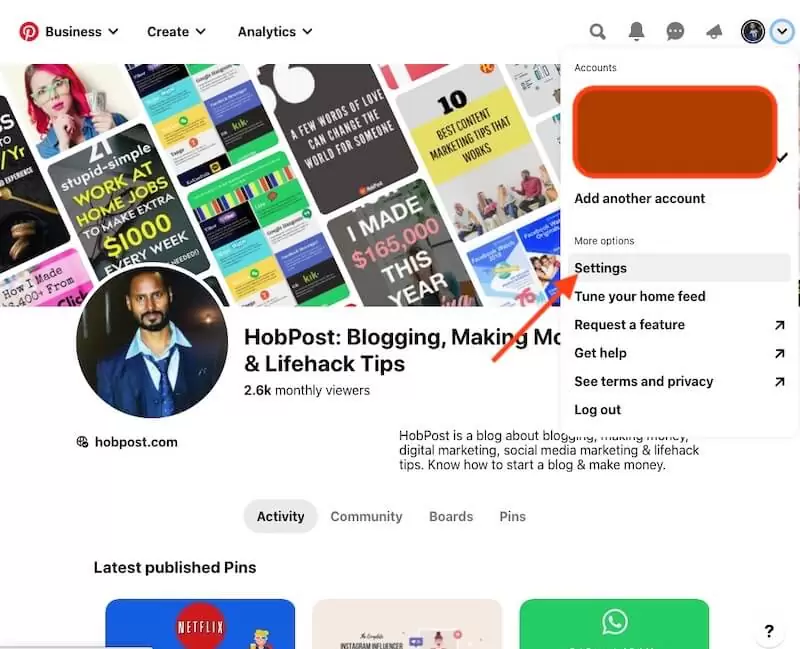 As you scroll down a little you will see the option to deactivate your account. Click on deactivate and proceed.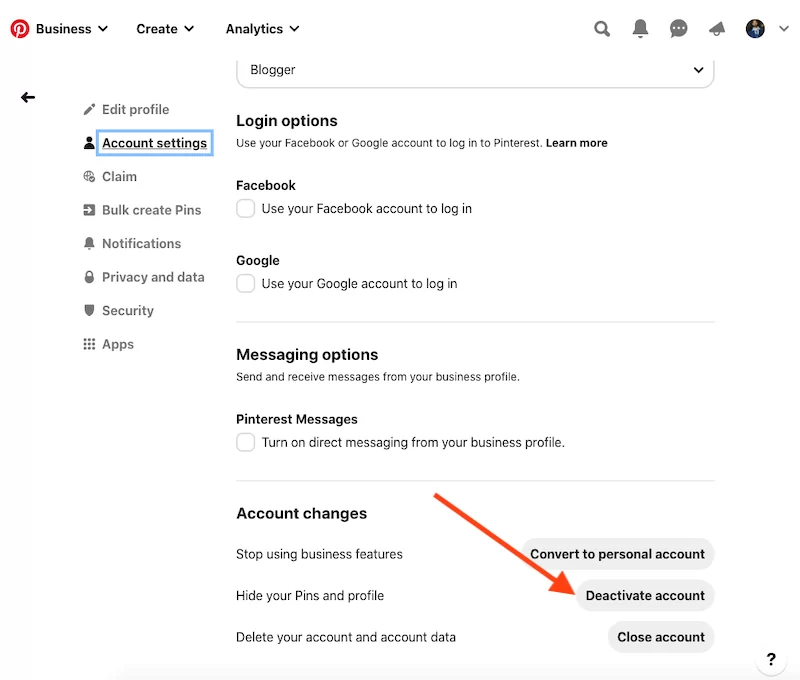 What Will Happen to Your Account When You Deactivate It?
When you choose to deactivate your Pinterest account, you will still have the option to deactivate your account if you wish to at any point of time.
No one will see your pins or even your profile
Your account will be no longer linked to your other social profiles such as YouTube, Instagram, etc.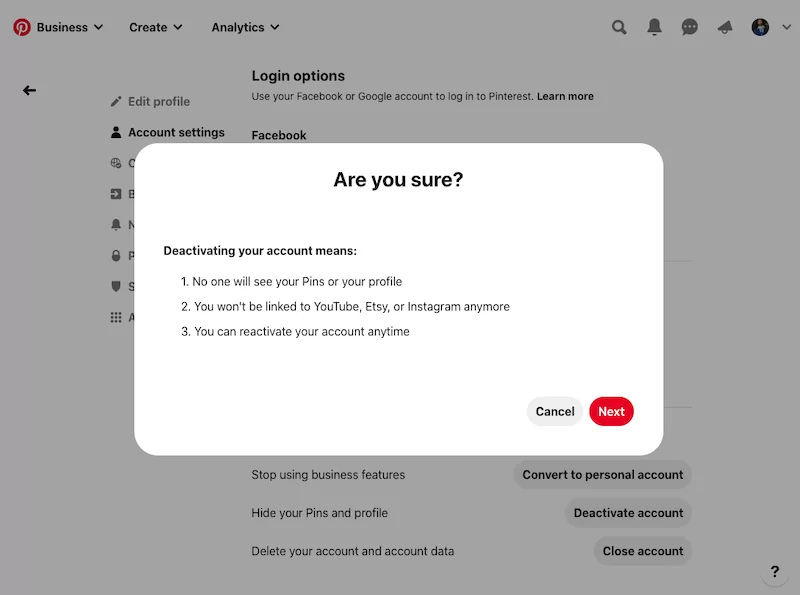 Convert to a Personal account
If you are managing a business account on Pinterest for your website, Pinterest gives you an option to convert it to a personal account.
When you convert your account to a personal account, you will no longer have access to the ad manage on Pinterest or even the analytics for your account.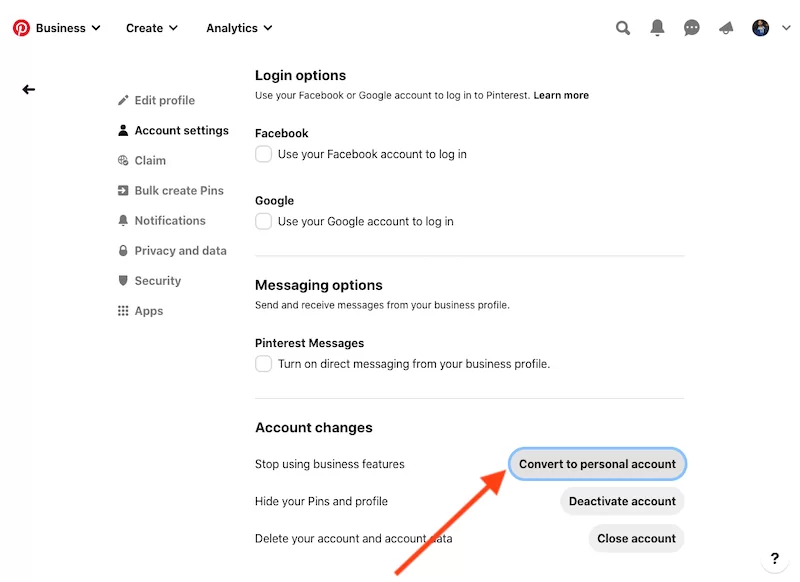 Closing a Pinterest Account
If you are not convinced at all and you wish to close your account completely, Pinterest gives you the option to close your account. When you click on the Close Account option, Pinterest will show you a popup for double confirmation.
If you wish to proceed, they will send you an email to your registered email ID to close the account.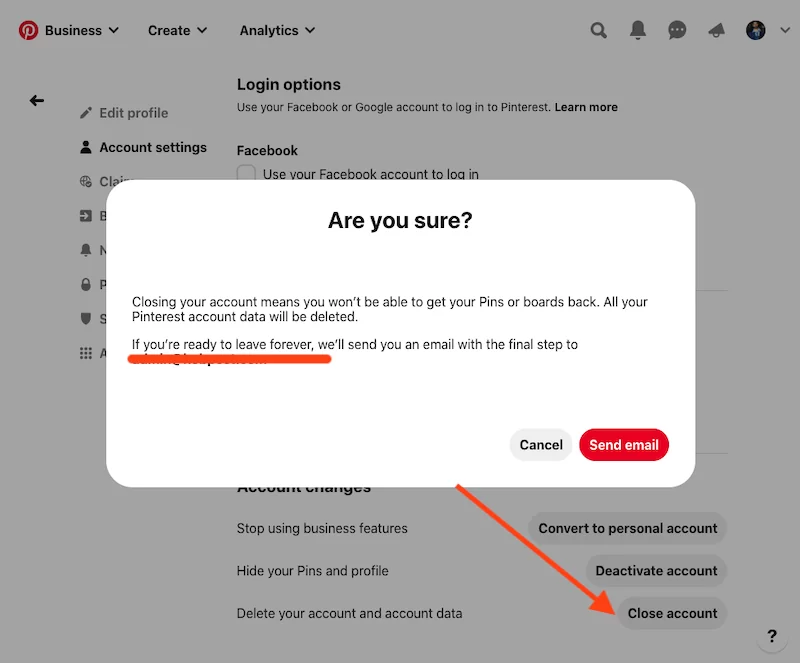 Final Word
I hope you find this quick tutorial helpful. If you wish to know anything about Pinterest, use the comment form below to update.