I​n the realm of social media marketing, Instagram reigns as king. Known for its high engagement, this platform is deemed more effective at the initial release of content than Facebook or Twitter. Why?
Instagram is highly visual! In an age of 3-10 second attention spans picture and video are our best bet to market to and build your audiences.
When Instagram extended their allowed video duration from 15 seconds to 60 seconds, they changed the game. And now with tools like IG TV and Instagram stories, we are experiencing brand new avenues of marketing and creative content.
This all-access pass to audience engagement has the website flushed with a stream of continuous eye-catching material. In an ocean of "must-see" content, how can you set your videos apart from the pack?
H​ere are 9 tips on how to get more views for your Instagram videos:
01

. A Good Thumbnail Never Hurt Anybody
S​o you've made a video that's totally going to go viral and bring your brand to the next level, but no one's clicking? Check your thumbnail! While scrolling through the endless content Instagram offers, users need an image they can't pass up.
Take a screenshot of the most exciting part of your video. Having this enticing image as your thumbnail will stop those scrolling in their tracks.
Using an image from your well-thought-out climax may feel like you're revealing too much. But giving a sneak peek into what the audience is in for increases the likelihood the users will watch. No one wants to waste even 60 seconds of their time when thousands of other videos are waiting to be viewed on our coffee break.
Put your audience first, let them know your video is worth watching.
#​DUH. Hashtags can give you an idea of the trending topics of the day as well as extend your reach. A witty, well-placed hashtag can help your followers readily find your content, as well as further grow your audience.
According to a blog from AgoraPulse, a post's views can increase by 12.6 percent with a single hashtag in the caption of the video. AgoraPulse also reported that brands with the most traffic were using at least two hashtags per post.
Make sure to use relevant hashtags! As tempting as it might be to use the trending hashtag of the day to get to the explore page, don't forget, Instagram is a business. The site will promote your posts if you're delivering relevant content for its users.
Please, for your own sake, use hashtags that belong with your video.
03

. Use Your Story
After posting a video, screenshot your epic thumbnail and promote the fresh content in your story! Tell your audience where to find the video and to like and comment!
Using Instagram stories are an easy way to engage with your audience, through polls and questions. The more people comment and like your posts, the closer you get to that explore page where you can boost your views.
Posting the thumbnail to your story also allows you to embed more relevant hashtags to your post. You're even able to hide the hashtags behind the image to keep your story more visually pleasing.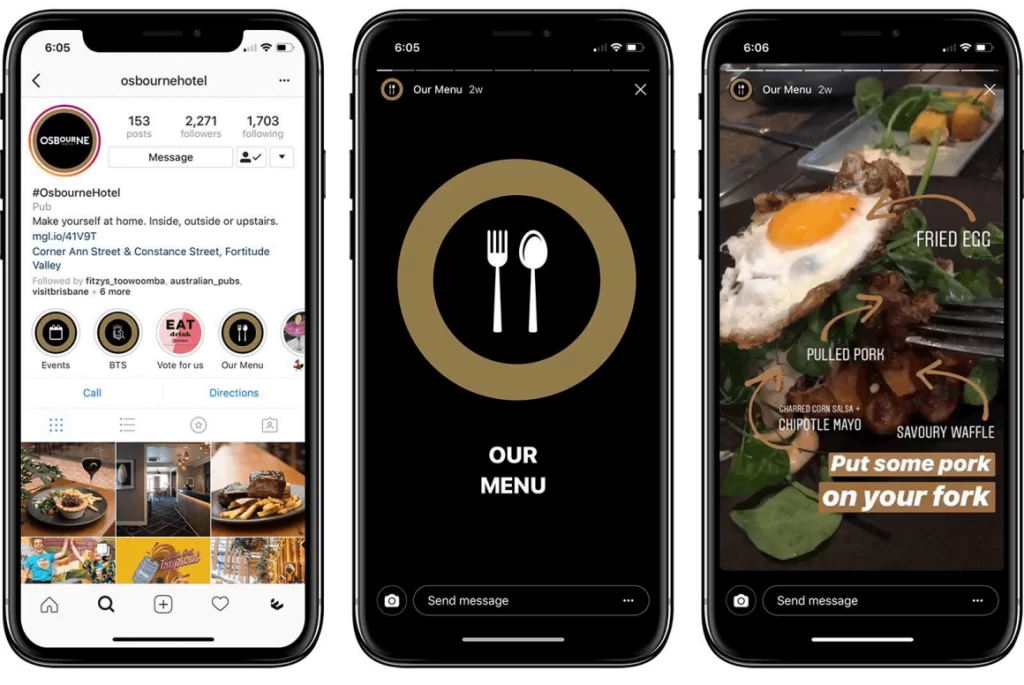 04

. Make Your Captions a Call to Action
I'll say it again! Instagram is all about engagement! Rapid response with likes and comments are what Instagram takes into account as they begin to promote your video.

Caption your video with a question or a challenge. Create a conversation, get your audience talking.
The ultimate goal is to go viral, get to the discover page and grow your audience. Instagram's new algorithm has taken away the old chronological feed.
Now, users are being presented with the content Instagram knows they will enjoy. This change makes it more challenging than previously thought for fresh and even established brands to directly market to the consumer.
Engagement on your post isn't solely asking a fun question or posing an original challenge. Carrying on the conversation is an essential part of how to get more views for your Instagram video.
Liking and responding to comments on your post encourages continued support and makes your content more shareable.
05

. Post at Peak Times
Posting your video while everyone is checking their feed is an obvious way to get more engagement. The infographic above is one of many available online that will help you strategically post your videos at the most opportune time.
Finding the peak time to post gives you your best chance of immediate audience engagement. The higher response rate will unlock your video's sharing potential and no doubt increase your viewership.
This also helps space out your posts. No matter how faithful an audience you might have, anyone can get burned out by a brand spamming their feed.

06

. Instagram Video Ads
Organic traffic to your Instagram is harder to come by these days. Blame the algorithm! More and more, brands are opting for the pay to play structure. Never fear, if you can swing it, Instagram Ads are an undeniable way to get more views of your videos.
Paying to play also allows you to aim at your target demographic directly on their feed or as they are watching their friends and family's stories.
A​s long as you continue to think like the consumer, keep the ads short and sweet, and build them for a smartphone, you're almost guaranteed engagement from some of the 1 billion active users at a time.Most Instagram users, a whopping 75 percent, are on a mobile device while using the platform.
07

. Format Your Video for Mobile Users
Formatting your videos for mobile users will help you reach a larger audience. Of the three format types above, square and vertical videos achieve the most engagement.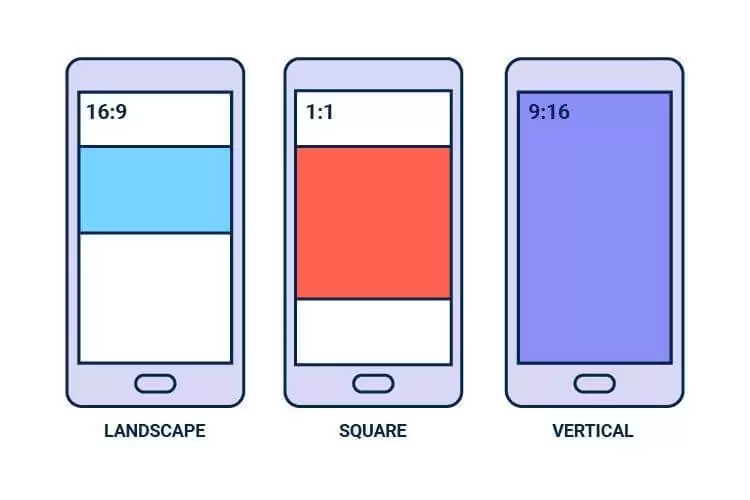 Vertical formatting is best used for Instagram Stories and IG TV. The square format is best for posting videos to your feed.
Save landscape formatting for YouTube or Facebook.
A​long with the perfect Instagram aspect ratio, consider subtitling your videos. Instagram users are scrolling on the bus, during class, during work, pretty much when we can't have any volume.
By adding subtitles to your videos you are giving consumers a chance to experience your content without the threat of loud awkward audio in public.
08

. Make Friends With an Influencer
Getting an influencer on your side brings credibility to your video. It also doesn't hurt to have the already established audience give your video more views and increase the likeliness of your content being featured and posted on multiple feeds.
Having the influencer involved in the production of the video itself will, of course, add to your marketing campaign budget.
I​f your budget is too low to afford Kylie Jenner in your 60-second video, consider taking full advantage of the tags and caption of your video. Why not put the social in social media? Tag, like, and engage with accounts similarly branded to yours.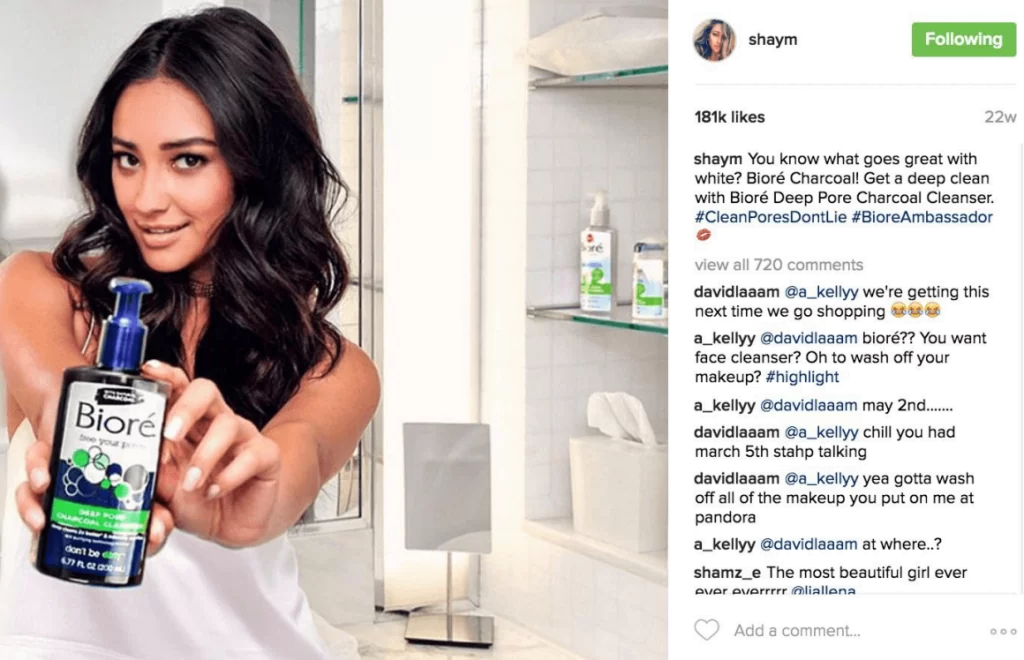 Don't forget to work those captions! Caption mentions have shown to get 56 percent higher engagement than those without.
Mentioning a well-known influencer may not always get their attention, but their followers might take a look.
09

. Create Quality Content
Creating consistent valuable content is the most important tip when asking how to get more views on your video.
At the end of the day, i​t won't matter how much traffic or engagement you can bring to your posts if it's not quality content. Know your audience. Know your brand.
Although the "if you build it they will come" mentality doesn't work as well online as it did in Field of Dreams, you need at least something built when you do get an audience to view your video.