Are you looking for the best Microsoft Teams alternatives? Well, we have listed the top options that you can use instead of Microsoft Teams in this article.
Microsoft Teams is a chat-based workspace that brings together people, conversations, and content—along with the tools teams need—so they can easily collaborate to achieve more. It's built on Office 365 and provides organizations with a robust set of features and capabilities.
Teams is built on Office 365, so it integrates with the tools and services that organizations already use and rely on. And because it's built on the Microsoft cloud, it scales as organizations grow and evolve.
Teams give organizations the flexibility to work the way they want. It includes features like chat, video meetings, calls, and collaboration tools such as document sharing and co-authoring.
If you are looking for an alternative for any reading, here's the list of top Microsoft Teams alternatives that you can use.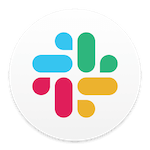 Slack is a cloud-based set of tools and services for team collaboration, including real-time messaging, file sharing, and more. It's designed to help teams work together more efficiently and effectively by giving them a single platform to use for all their communication needs.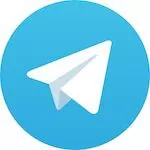 Telegram is a cloud-based mobile and desktop messaging app that you can use for messaging as well as making voice or video calls. Telegram is particularly popular among users to create groups and have private discussions within a closed group. The app has grown over the years and has become like a social app that is preferred by many users...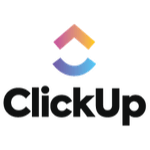 A platform that offers 100MB storage for free with unlimited tasks management for unlimited users. If you are a single person managing your business or a small business with a small team, this is the tool you need to manage and plan your business processes at zero cost. Why ClickUp? The biggest reason for choosing ClickUp is that it offers...
Bitrix24 can help a business by automating some of the core processes like sales and marketing and make it a lot easier. It is a simple and easy platform to get started. How to Use The Bitrix 24 CRM? Bitrix 24 is one of the easiest and simplest to use customer relationship management software available out there. The process of...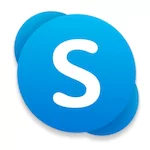 Are you looking for the best Skype alternatives, you will find some of the best communication software in this article that are similar to Skype. Skype has been around for years, it used to be the most used web call and communication system before existence of most of the communication platforms like Whatsapp and others. The simple interface of Skype still...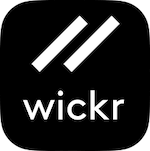 Wickr is a safe end-to-end encrypted platform for team collaboration and communication software. You can use the software for private messaging, group messaging, video conferencing with complete security. It offers you all the important requirement such as secure connection, video conferencing, file sharing, bots integration and more. This software can be a great option for business communication and share important files...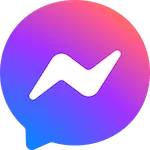 Facebook Messenger needs no introduction, if you are using Facebook you probably have used Messenger as well. If you are looking for the best alternatives to Facebook Messenger here are the top options. Facebook Messenger can be used to send text messages, make voice and video calls to anyone who is using the app anywhere in the world. So, you...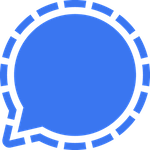 Signal is known as one of the highly secured messaging platforms. You can use the app to communicate with your contacts privately. It comes with end-to-end encryption to make sure that your messages are secured. Many well-known personalities openly expressed why they prefer Signal over other instant communication apps because of the privacy that Signal offers. Here are some of...
WhatsApp is the most popular instant messaging app used by over 2 billion people. It is free & easy to use. WhatsApp is owned by the Meta team, the company behind Facebook. You can quickly add a contact on your phone and start a conversation. Along with text messages, you can use WhatsApp to make voice & video calls for...
Google Hangouts needs no introduction. One of the popular products from Google, Hangouts is a very handy platform for instant messaging and communicating with your team. You can use this software for free to communicate with a large group. While it might not be as popular as WhatsApp when it comes to regular messaging apps. It offers all the features...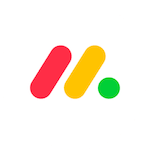 The best part about monday.com is that once you get along with all the features and tools integrated, you get to explore tons of different views for your project board. The basic and integrated view is called a Table view, or simply a Table. You also have access to a Map view, Calendar view, and the Kanban board. The purpose...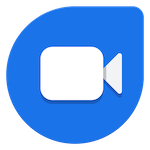 Google Duo is a video calling app that allows you to connect with your loved ones no matter where they are. With Duo, you can make high-quality video calls to any of your friends and family members who also have the app installed on their devices.
Q1. What is Microsoft Teams?
Microsoft Teams is unified communication and collaboration platform that combines persistent chat, video conferencing, file storage, and application integration. It's designed to help streamline teamwork by providing a single place for team members to connect, share files, and collaborate on projects.
Q2. How does Microsoft Teams work?
Microsoft Teams brings together the full range of Office 365 collaboration tools, including Skype for Business, Exchange, SharePoint, and OneDrive. It also integrates with a wide range of third-party applications, making it a one-stop shop for team collaboration.
Q3. Who can use Microsoft Teams?
Microsoft Teams is available to all Office 365 subscribers. That includes businesses of all sizes, as well as schools and other educational institutions.
Q4. How much does Microsoft Teams cost?
Microsoft Teams is included in all Office 365 subscriptions. That means it's available at no additional cost to Office 365 Business, Enterprise, and Education customers. It offers a completely free plan and the paid plan starts at $4 per user per month.
Q5. What are the best Microsoft Teams alternatives?
There are a number of top-quality Microsoft Teams alternatives such as Slack, Zoom , Webex, etc. You can select an alternative depending on your need.
Get Best Software Deals Right to Your Inbox

Solution used by over 150,000 businesses
Manage your business from a single dashboard. Grow your project & revenue with ease.
Microsoft Teams Alternatives Price Comparison
Quick price comparison with the top alternatives
NitDit is reader-supported. Our post may contain affiliate links, when you buy through links on our site, we may earn an affiliate commission.