Formerly known as Infusionsoft, Keap concentrates on automation. You can use several built-in functions through Kaep to manage your emails.
You can produce new emails based on the messages you want to convey and how well the data is to be handled. The detailed support that you'll get through Keep will ensure your emails are loaded upright and look their best.
You can use individual email templates through Keap. Each template is based on different industry needs. Keap particularly offers support for real estate agencies.
If we explain Keep as just another email marketing service, that will be an injustice because it is a lot more than that. You can manage your complete business with Keep, the tools and the options offered by Keep will make sure that you are able to repeat your customers and increase your revenue.
Keep is a complete CRM that will certainly worth the price. Every new lead will be greeted with personalized emails, the existing customers will keep on getting all the important updates to repeat your business.
You can manage your business using Keep from your mobile phone as well. It is simple and easy to use.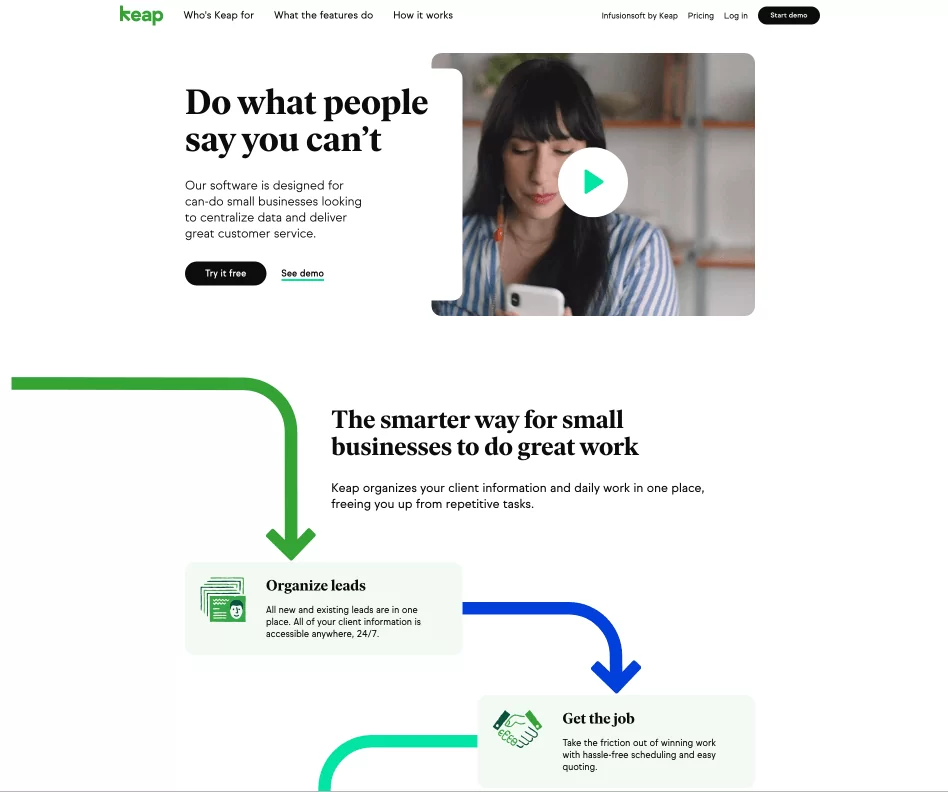 Top Features of Keap