ActiveCampaign is the top email marketing & business automation platform that comes with amazing options to grow your business. It is also a CRM platform that will help you to manage the complete cycle of every customer.
A/B testing is included to help you figure out which emails will produce the best results and responses. Analytical features give you an idea of what you're getting out of these setups.
You can schedule emails as necessary and also add rules for specific email templates you want to send out. These rules include terms surrounding when you can get something sent out based on past behaviors among people who have visited your site.
The automation process is particularly efficient. The setup is timed to ensure your work isn't going to be identified as spam when trying to get it sent out.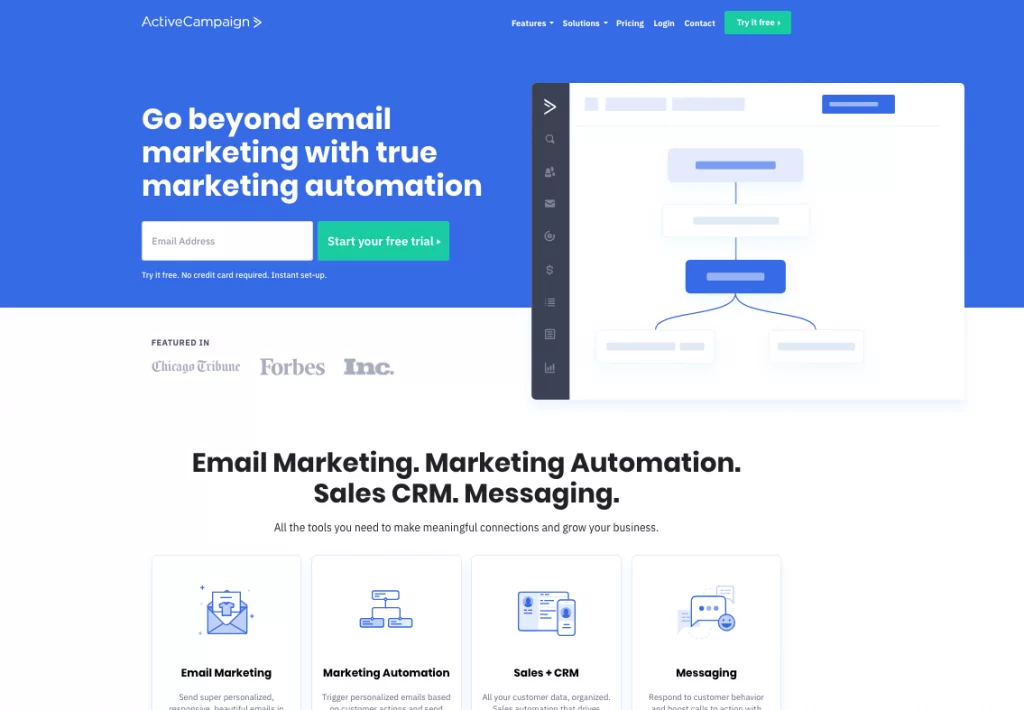 We will look at the top alternatives to ActiveCampaign in this article. However, first let's have a look at the top features of ActiveCampaign.
Top Features of ActiveCampaign