Constant Contact has made a name for itself as one of the more intriguing options that you can use for your email marketing need.
You can produce emails that respond to certain triggers as well. Constant Contact offers support for prominent triggers like loyalty anniversaries and customer birthdays among other special occasions.
Even if you are not a pro user, Constant Contact will fit your need to make sure that you are able to create those professional-looking email templates by using their easy-to-use drag and drop interface.
The automation options offered by Constant Contact will surely attract your attention. With Constant Contact, you can make sure that you are able to keep your users engaged with constant updates like greeting the new subscribers, sending updates to the ones who didn't open the email earlier, and a number of other automation.
With Constant Contact, you can create a completely automated email series. So, you have to create some epic content once and set that up in a series of emails that will go to the new email subscribers or a custom group chosen by you.
Visibility is extremely important for any business these days, because with social media around, so much information from various sources, you have to make sure that you are constantly in touch with your customers or subscribers with various offers and updates to keep your business going strong.
A/B testing is also included in the Constant Contact system. You can use A/B testing to identify how well your messages are working and which one may be the best to use for your marketing efforts.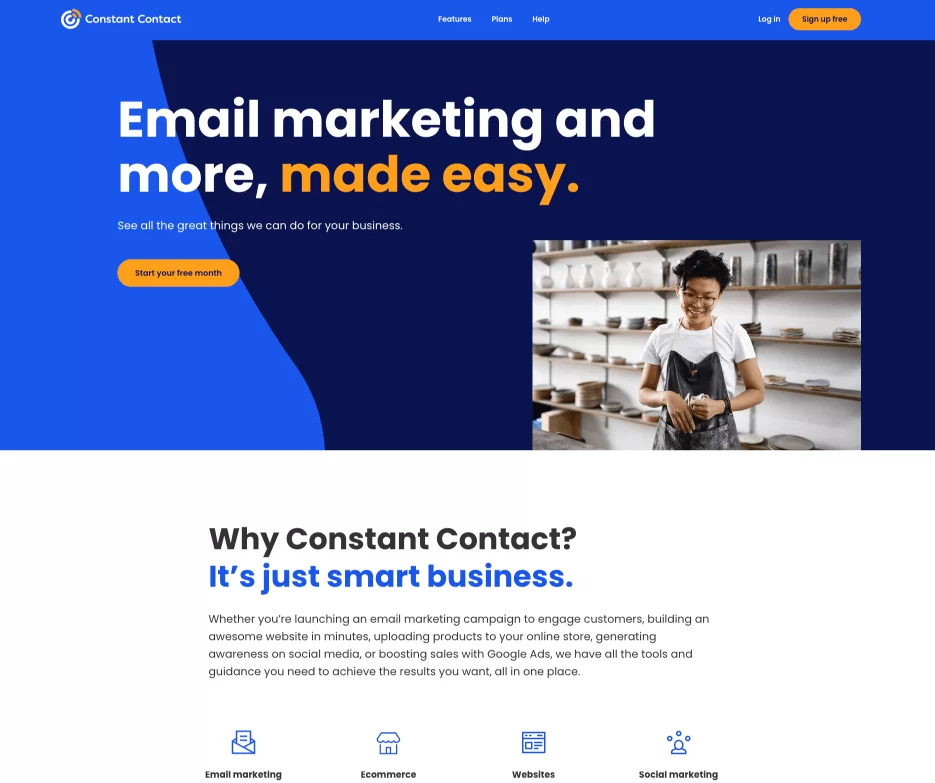 Top Features of Constant Contact