Wix is one of the most popular website builders on the market, with over 200 million users worldwide. While it may not be as well-known as WordPress, Wix is a robust platform that offers many benefits for those looking to build a website.
Here are ten advantages of using Wix for website building:
1. Well-designed templates
Wix offers a wide range of well-designed templates suitable for any website. There are over 500 templates to choose from, so you're sure to find one that suits your needs.
It has templates for businesses, online stores, restaurants, photographers, etc. So even if you're not a tech-savvy person, you'll be able to create a professional website with Wix.
The best part about the templates is that they're fully customizable. You can change the layout, colors, images, and text to suit your brand. So if you want a unique website, Wix is the way to go.
2. Wix is very user-friendly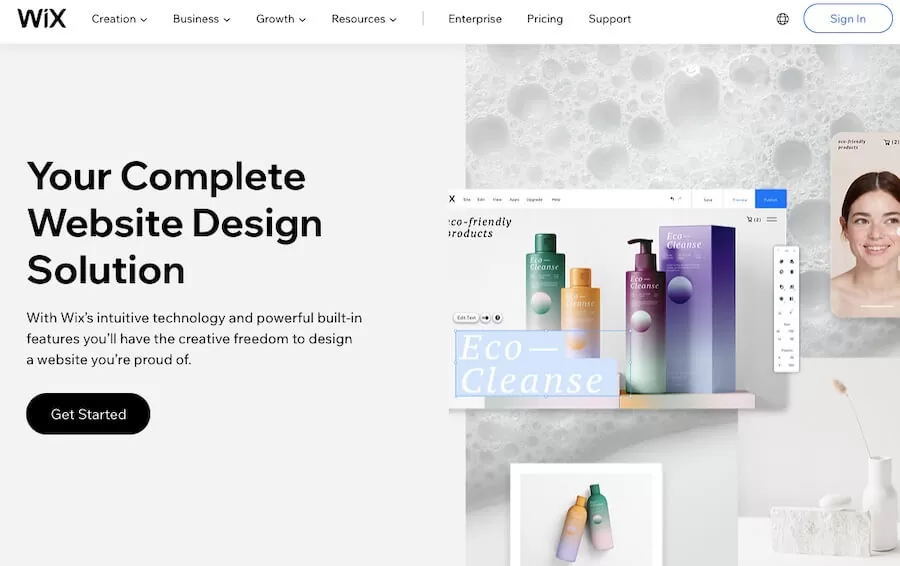 Wix is a very user-friendly platform. It's easy to use, even for those who are not tech-savvy. The platform is intuitive and has a drag-and-drop editor that makes website building a breeze.
You don't need any coding knowledge to create a website with Wix. Just sign up for an account, choose a template, and start customizing your website. The whole process is straightforward. If you're a beginner at website building, Wix is the perfect platform.
Moreover, Wix takes care of all the website hosting for you. You don't need to pay for web hosting as you do with WordPress. Once you create a website with Wix, it will be hosted on their servers for free.
3. AI-based website design
Wix ADI is a feature that uses artificial intelligence to create a website for you. First, you need to enter some basic information about your business, such as the type of business, address, and logo. Then, Wix will use AI to design a website for you.
You can also give feedback to Wix about the design so that it can be further customized to your liking. It is an excellent feature for those who want a website but don't have the time or knowledge to build one from scratch.
4. Wix is SEO friendly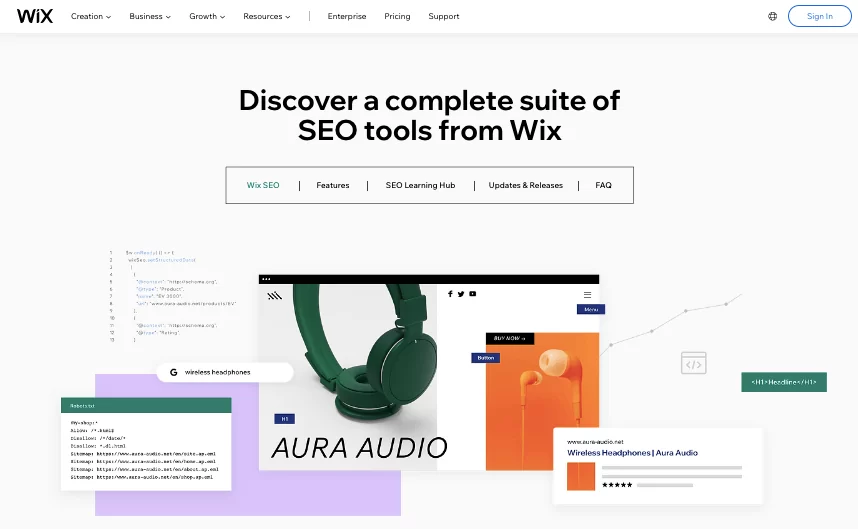 Wix is a very SEO-friendly platform. It offers all the features you need to optimize your website for search engines. For example, with Wix, you can create a sitemap, add alt text to images, and choose the perfect URL for your website.
Wix also lets you integrate Google Analytics to track your website's traffic and see how users are finding your site.
Moreover, Wix's Premium Plan includes a free SSL certificate to make your website more secure and increase its ranking in Google search results. Thus, you don't have to worry about the technical aspects of SEO when you use Wix.
5. Good website speed
Wix websites are known for their excellent speed. It is because Wix uses CDN (Content Delivery Network) to deliver content quickly to users worldwide.
CDN is a network of servers located in different parts of the world. When someone visits your website, the content is delivered to them from the server that is closest to their location. Therefore, it makes your website loading time much faster.
Furthermore, Wix websites are hosted on the Google Cloud Platform, one of the most powerful and reliable hosting providers globally. It ensures that your website will always be up and running, even during high traffic.
6. Free plan available
Wix offers a free plan that lets you create a website for free. With the free subscription, you can create a website of up to 6 pages. You'll also be able to use a custom domain name (e.g., www.yourwebsite.com) with your website.
However, there are some limitations with the Wix free plan. For example, you'll have to display Wix ads on your website, and you won't be able to remove them unless you upgrade to a paid plan.
Moreover, you'll only have 500 MB of storage for your website. Nevertheless, the free subscription is still a great way to create a simple website for your business or personal use.
7. Paid plans are reasonably priced:
If you need more features for your website, you can always upgrade to one of Wix's paid plans. The prices for the paid plans are very reasonable, starting at just $11 per month.
You'll get a custom domain name, unlimited storage, and the ability to remove Wix ads from your website for this price. Moreover, you'll also get access to premium features, such as Google Analytics and a free SSL certificate.
8. Third-party integrations
Wix offers a wide range of integrations with third-party applications. For example, you can integrate your Wix website with Google Analytics, Instagram, and Facebook.
It is beneficial if you want to track your website's traffic or add social media feeds to your website. Moreover, many e-commerce integrations are available, such as Shopify, Ecwid, and PayPal.
Thus, you can easily add an online store to your Wix website and start selling products or services online.
9. In-built logo maker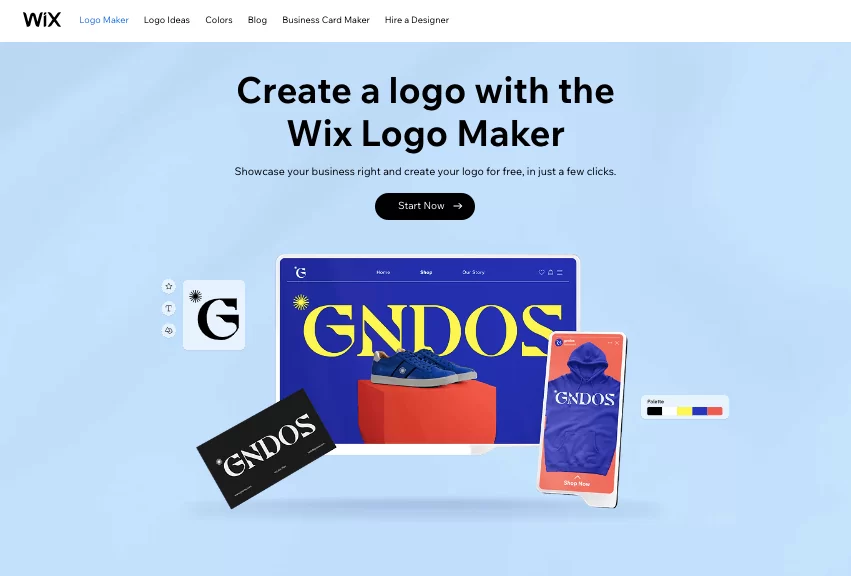 Wix also has an in-built logo maker that you can use to create a unique logo for your website. The logo maker is straightforward, and you can create a professional-looking logo in just a few minutes.
Thus, you don't have to pay extra for a separate logo design service. Instead, you can create your logo with the Wix logo maker and add it to your website.
10. Mobile-friendly websites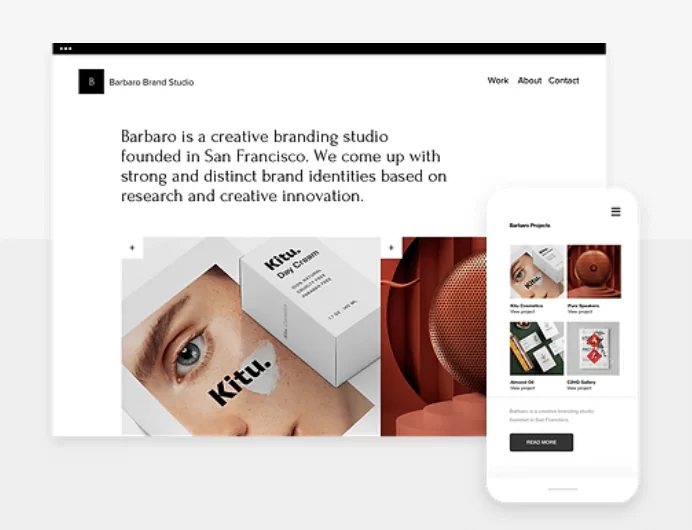 All Wix websites are automatically optimized for mobile devices. As a result, your website will look great on all screen sizes, from small smartphones to large desktop monitors.
Moreover, you can also use the Wix Mobile Editor to customize the look and feel of your website on mobile devices. Thus, you can ensure that your website provides a great user experience for all visitors, regardless of their device.
Wrapping up!
There are many advantages of using Wix for website building. First, Wix is a user-friendly platform that offers a wide range of features and integrations.
Moreover, it's also very affordable, with a free plan available. Thus, if you're looking for a website builder, you should consider Wix.