Hope you have found the best Tumblr alternatives in the list above. Tumblr functions in two ways, it is a platform to create a blog as well as a platform to follow like-minded creators. We have tried to cover the top options by looking at both of these Tumblr features.
About Tumblr
Tumblr was founded in the year 2007 and instantly became popular among users. It used to be one of the go-to platforms for blogging and sharing content.
David Karp, the founder of Tumblr was able to drive traffic in millions and a community of creating users started to grow quickly. However, it faded out as a number of other similar platforms and social media platforms came into existence.
The userbase got divided between different similar platforms that give you the option to create a blog or to share your creative content.
However, Tumblr is still home to over 530 million blogs. And still continues to be a popular destination for creatives.
Pros of Tumblr
Cons of Tumblr
Now, let's have a look at the top alternatives to Tumblr.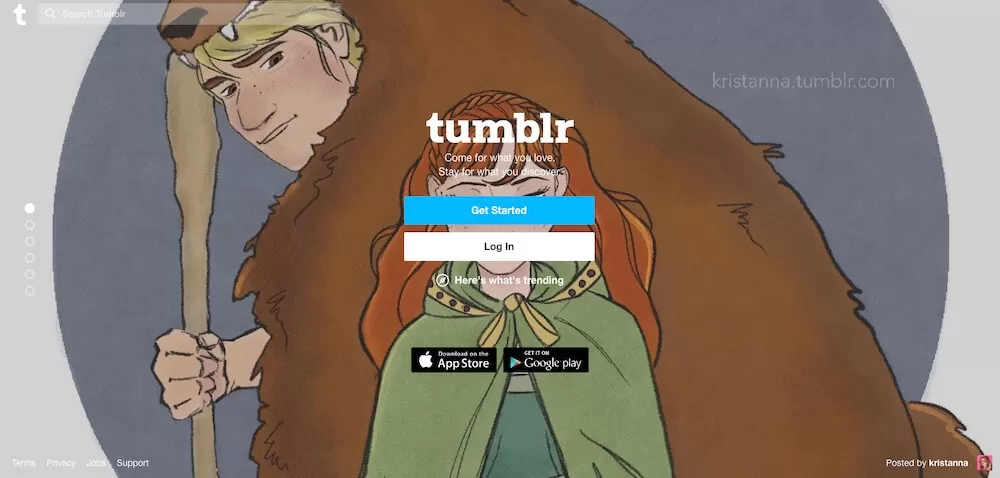 Here's some more detail of the top options from the list of alternatives.
01
. Site123
If you are a complete newbie in the internet ecosystem and wish to create your presence by publishing your content, Site123 is a great place to start with.
Here, you can create your website for free. Don't need any technical knowledge to start your website. You can register in a minute, select your template, and get started.
You can use your custom domain name for your online business. Not just a simple website, you can use this platform to create your online store or any other kind of website.
The platform offers you a very easy-to-use website builder to make your website look unique. They also offer you 24×7 support in case you face any issues.
So, if you are planning to start a site, get started now.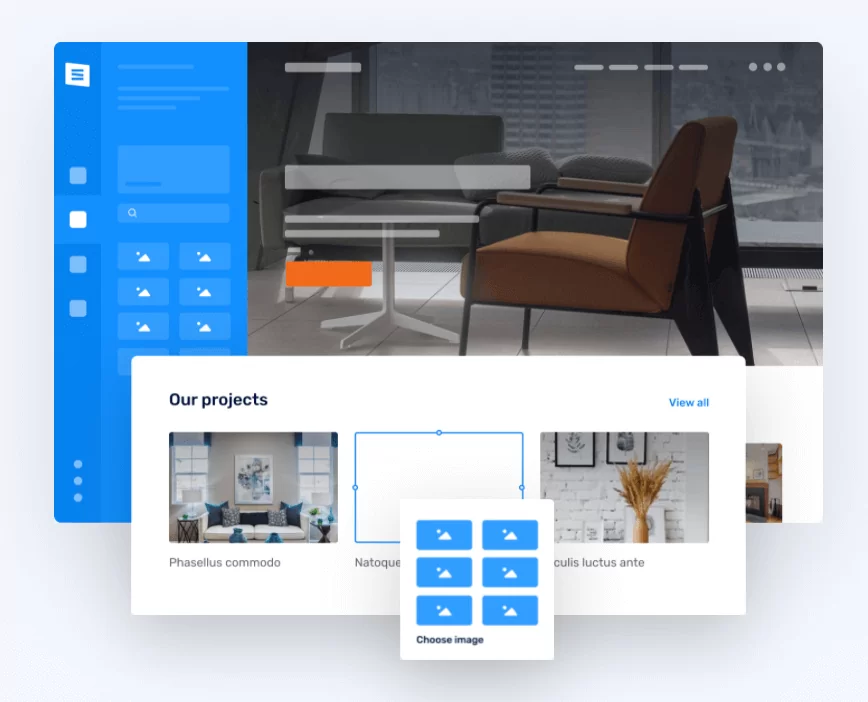 Related content to read:
---
02

. Pinterest

Pinterest is predominantly a visual content sharing website that lets you "pin" your favorite posts and curate content in custom collections.

The platform's curation is community-driven, and there is a lot of content to be discovered. Some e-commerce features are also being introduced to the platform to let users shop for products and services directly from the social media platform.

Many users rely on Pinterest for design ideas and even recipes that are heavily shared. Unlike Tumblr, Pinterest is focused more on creativity which sets it apart from other social media platforms.

Pinterest as Tumblr Alternative:

Pinterest is a very close Tumblr alternative in many aspects. Both the platforms are focused on creative visual content. Both platforms give you the option to share your content and follow like-minded creators.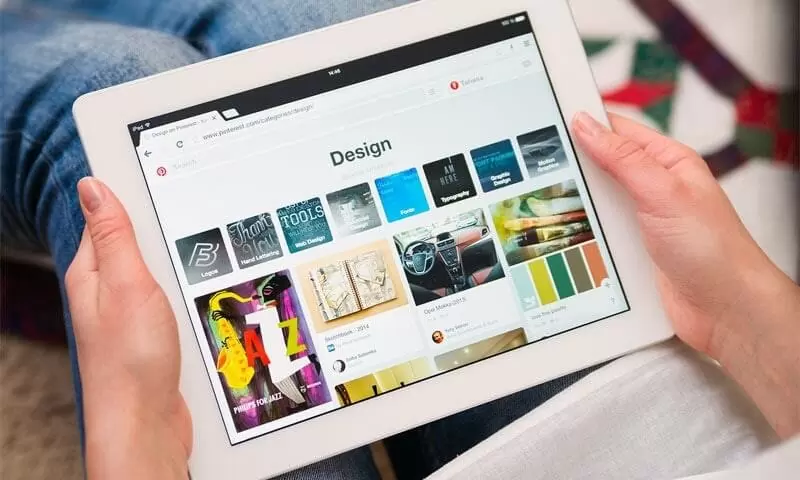 Handpicked related articles about Pinterest to read
---
03

. Instagram

Instagram is one of the biggest social media platforms right now. It is one of the most preferred platforms for marketers and brands to create awareness around any product.

Instagram has been one of the most preferred platforms for social media influencers as well. If you have a good amount of followers on Instagram, you can make a good amount of money every month.

Instagram as Tumblr Alternative:

Both Instagram and Tumblr are mainly for creative visual content publishers. You can create your following on both sites by sharing quality content regularly.

However, unlike Tumblr Instagram allows you to only one link. You can't share your content with a link to your blog post, you can add a single line in the bio section whereas, you can add as many blog posts on Tumblr with a link back to your site.

But at the same time, Instagram has multiple times more traffic when you compare it with Tumblr.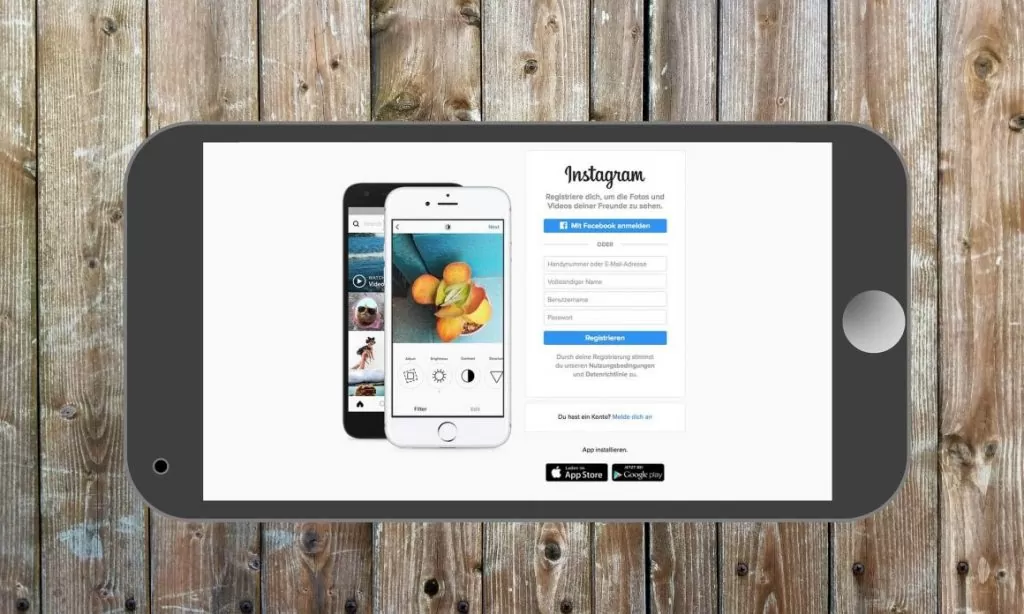 Some hand-picked articles about Instagram to read.
---
04

. Reddit

Reddit is often called the front page of the internet because it enabled open discussion. If you want to set up your own subreddit, it is very easy, and as long as you are not posting any illegal content, all of your posts will be immune from censorship.

With over 500 million users, Reddit is one of the most popular websites on the internet. There are subreddits for every topic under the sun, and new ones keep cropping up every day.

If you want to share your thoughts, opinions, and artwork with the internet Reddit is definitely one of the best places to start.

Reddit as Tumblr Alternative:

Through both are content-sharing platforms and Reddit has very strict content guidelines, unlike Tumblr. You simply can't keep throwing your links on Reddit, your account will be suspended almost instantly.

They have no tolerance policy towards any kind of spam. However, both Reddit & Tumblr are good to discover new content and a great image will work perfectly on both platforms.

When it comes to the capacity to drive traffic, Reddit can send you an insane amount of traffic if anything goes viral. If your post lands on the first page of Reddit, you will get thousands of traffic in a matter of a few hours.

Whereas Tumblr is not as good as Reddit when it comes to driving traffic.
---
05

. WordPress

When it comes to using Tumblr as the blogging platform, WordPress is the most popular alternative. In fact, Tumblr is currently owned by Automattic the company behind WordPress.

When you look at WordPress as the platform to create your blog, you will get two options.

WordPress.org is the self-hosted option. Here you use the WordPress software as your platform to create your blog with your own hosting on your preferred hosting platform.

you will have complete control over the design, monetization, and everything else around your site.

the other option is WordPress.com which is a hosted solution by Automattic. You can also use WordPress.com to create a completely free blog with the domain WordPress.com as the domain extension.

You will have limited design options as well as overall possibilities in this option.