In this TinyPNG review, we will have a look at how it can help you to reduce the size of your image files before you upload them to your website.
Getting Started with TinyPNG
As already mentioned, you don't need to download or install any software in order to use TinyPNG. You can visit the homesite and start using it right away.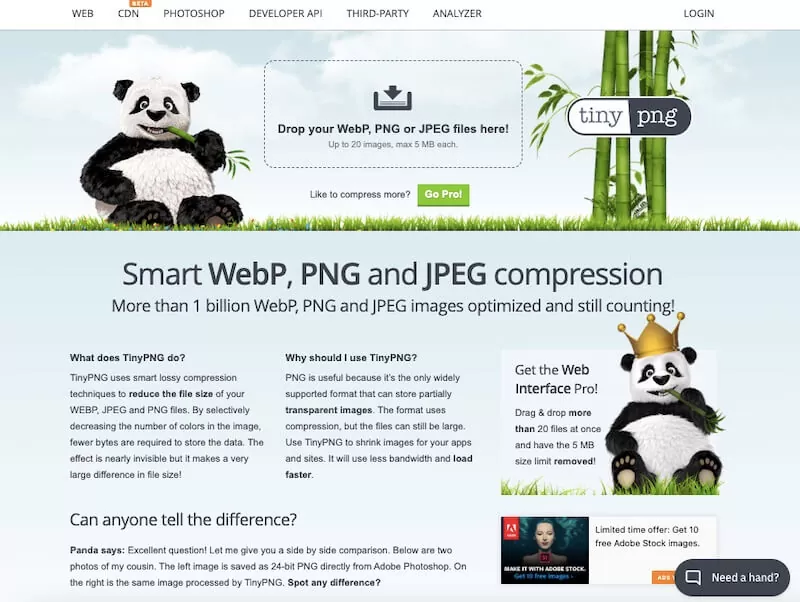 Files Supported by TinyPNG
Don't get confused by the name of the site. Though it looks like TinyPNG will only support PNG files, it does support other formats like JPEG as well as WebP versions of images.
We all know that images have a big impact on the overall loading speed of any website, so you must compress them before uploading them to your site.
TinyPNG can be a great help while you write your blog posts with a lot of images.
How to Use TinyPNG
To use the TinyPNG site and take advantage of the service for free, you can go to the site and click on the browse file option or you can simply drag and drop images from your computer to the browse section.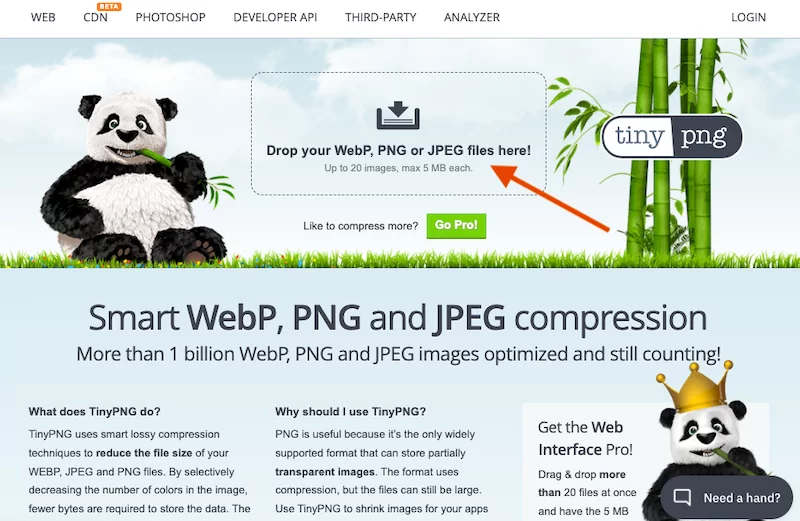 The site will instantly compress the image file and give you the optimized version of the image.
As you can see in the image below, an image file of 523 KB is reduced to 119 KB. So, you can upload this optimized version to your site instead of uploading the image with a file size of over 500 KB.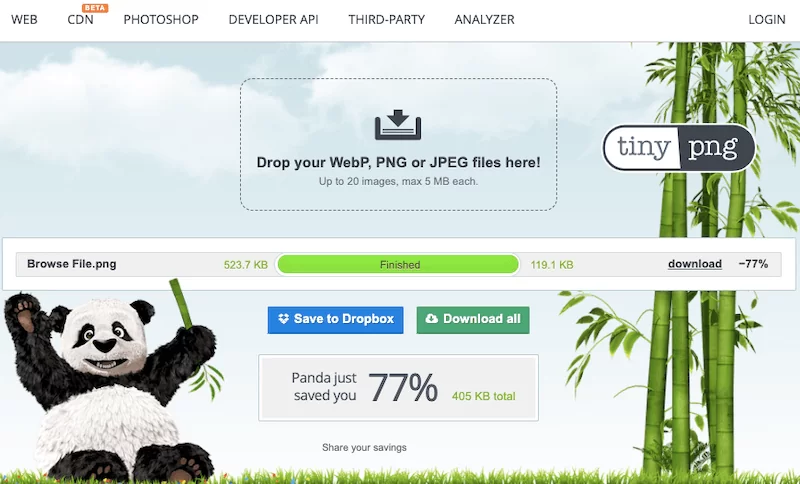 TinyPNG WordPress Plugin
While TinyPNG is very easy to use and it doesn't take more than a few extra seconds to optimize an image, you have the choice to use their WordPress plugin if you want to get your images compressed automatically while you upload them to your site.
You can install the WordPress plugin right from your WordPress admin panel. Go to your WordPress admin section >> Plugins, Add New and search for TinyPNG to install the plugin.