TinyIMG can significantly reduce image file sizes to sure that you are able to optimize all your images quickly before you upload them to your website. It can reduce file size to almost three-quarters of the original size.
If you are managing a Shopify store, you can increase the loading speed of your store by optimizing the images on your store by using the TinyIMG service.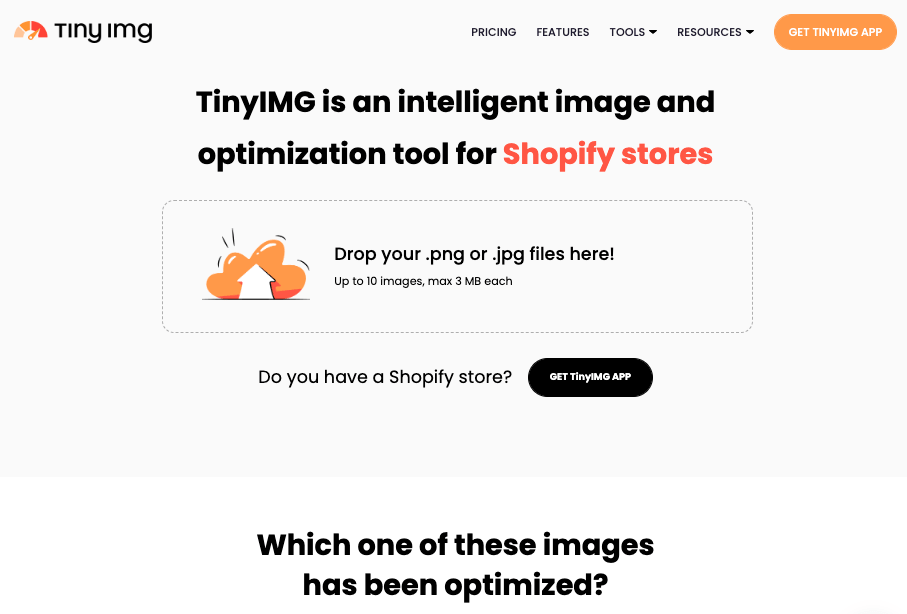 However, the service is not confined to the Shopify store only, you can optimize any image using the TinyIMG service. You can simply browse any image from your computer and optimize it.
For example, check the image below, an image of 70 KB is optimized to 20 BK in a couple of seconds. Once the image is optimized, you can click on the download icon to get the optimized version of the image.
The best part is that your images will not lose their quality though the image size is reduced substantially.
Also, as the service is primarily created for Shopify stores, it comes with a number of other advantages.
Such as adding the alt tag to your images to improve the SEO for your store. TinyIMG can automatically add the required alt tag to all your images as you use the TinyIMG service for your Shopify store.
JSON-LD Feature for Shopify Stores
Other than optimizing your images, TinyIMG can generate the required JSON-LD schema for your Shopify Store and the products and make them eligible for rich snippets.