Kraken.io is a powerful, easy-to-use image optimization tool that can help you save time and space by optimizing your images for the web. With Kraken.io, you can easily compress your images without losing quality, making them faster to load and easier to manage.
Millions of images are already optimized by using the Kraken service by many big businesses. So, if you are looking for a quality image compressing option, here is the software you can use.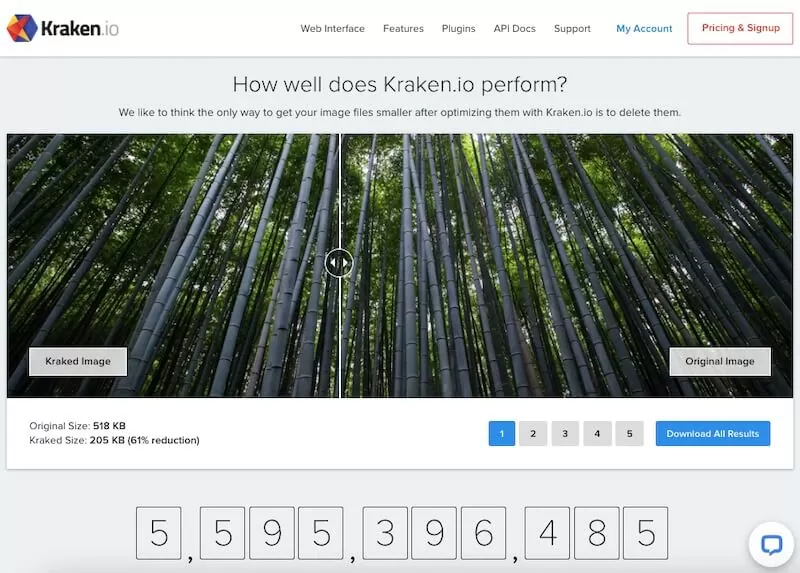 Kraken.io Plugins
If you are using platforms like WordPress or Magento for your website, you can take advantage of the plugins created for these CMS to get your images optimized on the go.
These plugins help your site connect with the Kraken.io API and your images will be optimized automatically while you upload them to your site.
Store Your Images Safely
Kraken.io helps you to store your images safely S3, Azure, Cloud Files and SoftLayer. So that you always have the optimized version of your image available for use at any point in time.
Other than optimizing your images and reducing the file size, it also gives you the option to resize your images as per your need.