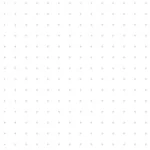 A comprehensive platform to create and sell your online courses. A platform with course builder, digital product selling option, webinar, live streaming and more.
Podia Review: Top Features, Pricing, Pros & Cons
Podia is an online course solution that allows you to create and sell courses on your website. Their platform is designed for anyone looking to build a course — whether it be an online class, workshop, or lecture series. 
The solution has amazing tools for creating your course, including online video and audio recording. Podia is a comprehensive online course solution with some of the best tools and features, such as memberships and email marketing solutions for scaling your course. 
Founded in 2014, the company has been working hard to provide an intuitive, user-friendly interface for creating and selling courses online. 
When it comes to building your course, Podia is a comprehensive platform that allows you to create just about anything from lectures or workshops down to memberships.
Here we take a look at the major features of Podia.
Easy course builder
Easy payment system
Webinar & live video streaming
Built-in email marketing
Unlimited bandwidth
Lead magnet & community builder
No free plan
Priority support only for top plans
Limited design customization
We love to hear from you. If you have used this product already, please share your thoughts with our audience.
01.
Comprehensive course builder
02.
Course selling options
04.
Webinar & live streating
06.
Build website & selling page
07.
Built-in email marketing
09.
Affiliate program for your courses
Spencer Fry: Founder & CEO Podia
Spencer Fry is the founder and CEO of Podia, one of the leading online course builder. He founded a number of other businesses before starting Podia in 2014. Podia is a completely remote business and the employees work from multiple locations around the world.