Gutenberg Editor is the new WordPress editor that comes with the block system. You have different blocks that you need to add while creating your post.
You need the right Gutenberg blocks to help you produce an article that looks attractive and engaging.
Though the default editor comes with the important blocks you can add additional plugins to bring in new blocks for a diverse array of features, including for keeping your data under control.
The challenge that comes with using Gutenberg blocks to your advantage can be rough. But you don't have to struggle with making these features of your WP site work for you.
There are a number of Gutenberg WordPress plugins that you can choose from when finding ways to make your efforts managed well enough for making your content inviting and useful.
Don't forget that many of these plugins are free for your use. Check out the links in this report to learn more about each of these Gutenberg blocks WordPress plugins.
Why Do You Need a Gutenberg Blog Plugin?
While the default Gutenberg editor comes with a number of blocks that you can use on your post or pages, and for a simple blog those blocks are good enough. You will not need an additional block plugin.
However, if you want to take your posts or page design to the next level, there are a number of amazing block plugin that brings in a variety of different blocks or enhanced version of the default blocks with more styling options.
Please Note: While it is tempting to use multiple plugins and have many options at your disposal, every additional plugin will add to the loading speed of your site. So, make sure to go through the features offered by each of the listed plugins below and select one that offers all the features you need.
Best Gutenberg Blocks Plugins
01

. Kadence Blocks
Are you looking for a simple and faster alternative to Elementor? Kadence Blocks can be a good alternative for you. Not just a block plugin but a page builder in itself, you can create a completely custom design for your website using the Kadence Blocks and default WordPress Gutenberg editor.
While a simple WordPress blog doesn't need any custom design, you will need a customization option when you wish to make your website look unique and present your content in a professional way.
While website builders are very comprehensive in terms of design possibilities, they add to the loading time of a site. A plugin like Kadence Blocks will offer amazing design possibilities while keeping the loading time in mind.
The simple blocks offered by the plugin are good enough to help you create a completely custom design for your site. Over 100K users are already using the Kadence Blocks plugin to create their sites.
With the Kadence Blocks plugin, you will have complete control over the layout and the responsiveness of your site, you can check and edit your site accordingly.
You will have complete typography control, and color control so that you can create a completely custom design. In fact, the plugin comes with a number of ready-to-use website template designs created on Gutenberg that you can use for your site.
It is very simple to use the Kadence Blocks plugin. While creating your pages, you can choose the layout and start from there if you are not using a template and editing it from the scratch.
Once you add a block, you will have complete control over the design of the block. You can control spacing, and overlays and you customize the color options that you select for your blocks.
Overall, the Kadence Blocks plugin is one of the best in this list of top Gutenberg block plugins.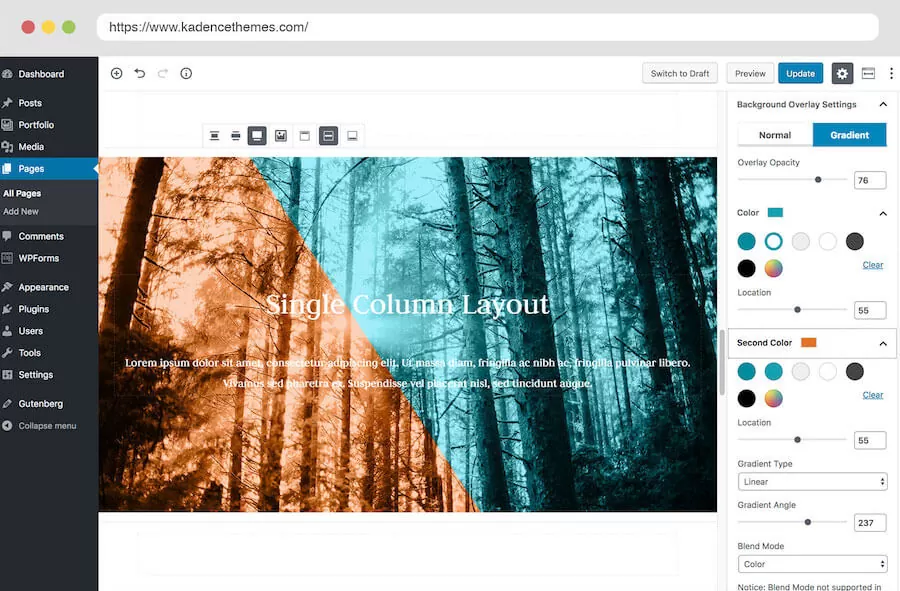 02

. Stackable
Stackable is a great choice to consider when finding the best WordPress Gutenberg Blocks plugins.
Stackable uses a tool that helps you produce blocks of all sorts. You can choose from image box, call to action, video popup, post, and container blocks among many others.
The drag-and-drop layout of Stackable also helps you adjust how these blocks are arranged.
Stackable plugin comes with multiple modules that you can use on your site. As you activate the plugin, you will get the option to activate or deactivate a module.
All the modules will be activated by default, if you don't want to use any of them you can go back to the settings and switch it off.
Currently, it offers 22 different modules to help you add different functionalities to your pages quickly.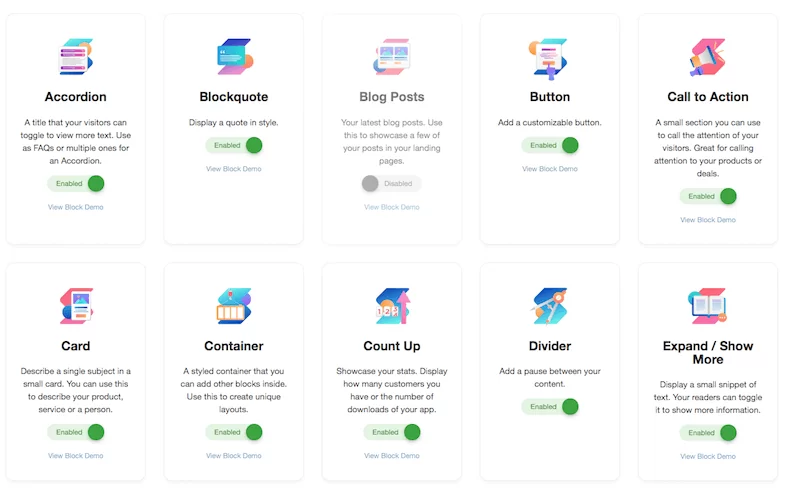 Each of the modules has its own settings. Once you add any of the modules on your post, you will get that particular block set on the right side, You just have to hover on the module that you have placed.
This plugin offers you almost everything to help you design your site. Now, you don't have to depend on any website builder. You can use the Stackable modules to create your pages.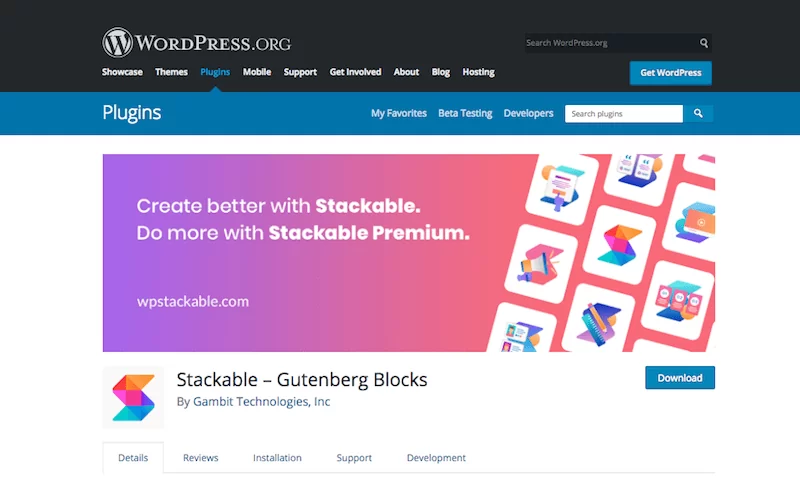 03

. Qubely
Qubely is a visual Gutenberg block toolkit. It helps you create an amazing site on Gutenberg editor. Qubely offers 22+ custom Gutenberg blocks, 120+ ready sections, and many layout bundles for you to create websites in minutes.
It mainly extends Gutenberg editor with useful custom blocks that are missing in the WordPress default editor. You can take control of the block editor by applying out-of-the-box styling options.
Build pages and posts using Qubely's custom Gutenberg blocks that are stunning as well as mobile optimized.
Qubely provides a rich library of importable predefined sections that can be used as blocks on the Gutenberg editor. You don't need to style them from scratch. You can modify the look of these sections if you ever want to.
Alongside ready elements, there are plenty of features like drag and drop, custom typography control, row-column structure, device-specific responsive control, Classic & gradient color and background, built-in animation, box-shadow, and many more.
There are 22+ custom blocks in Qubely. The notable blocks are Post Grid, Pricing, Timeline, Block Wrapper, Team, Image, Testimonial, Counter, Tabs, Accordion/Toggle, Video Popup, Google Map, Progress Bar, Info Box, Contact Form, etc.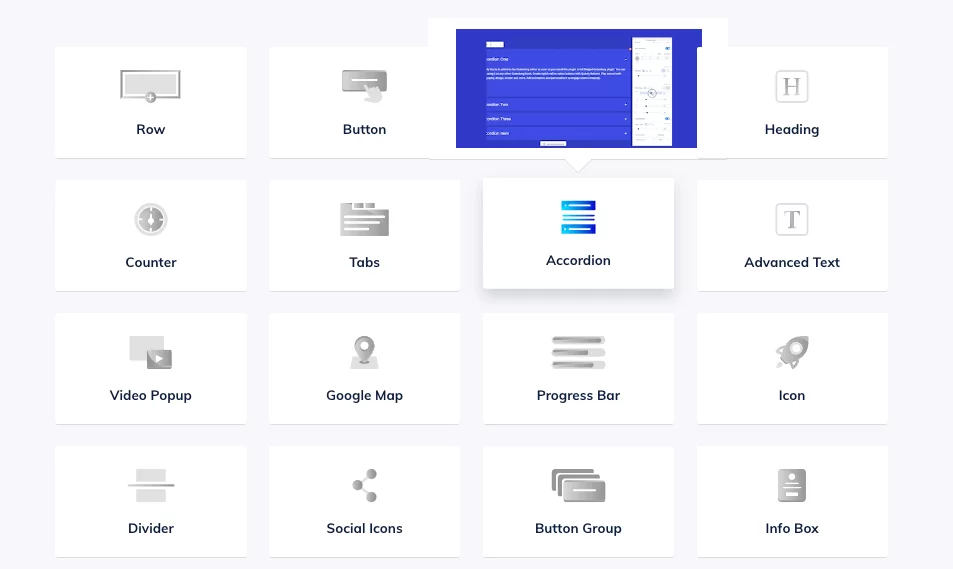 04

. Ultimate Blocks
The Ultimate Blocks is a free Gutenberg block plugin that you can download from the WordPress plugin directory.
The plugin offers you a number of different blocks that you can use on your site such as the following.
All the blocks are enabled when you activate the plugin. However, you have the option to choose if you wish to deactivate any of the blocks.
You will get the option to add any of the Ultimate Blocks right on the editor, just choose the one you need and start editing it.
The plugin is very simple and easy to use. You can easily add a Table of Content to your blog post and make your post look better as well as SEO-friendly.
The Ultimate Blocks plugin offers you a number of different blocks that can improve the overall quality of your site. For example, the Click to Tweet button is a very useful module that can increase the overall social traffic from Twitter.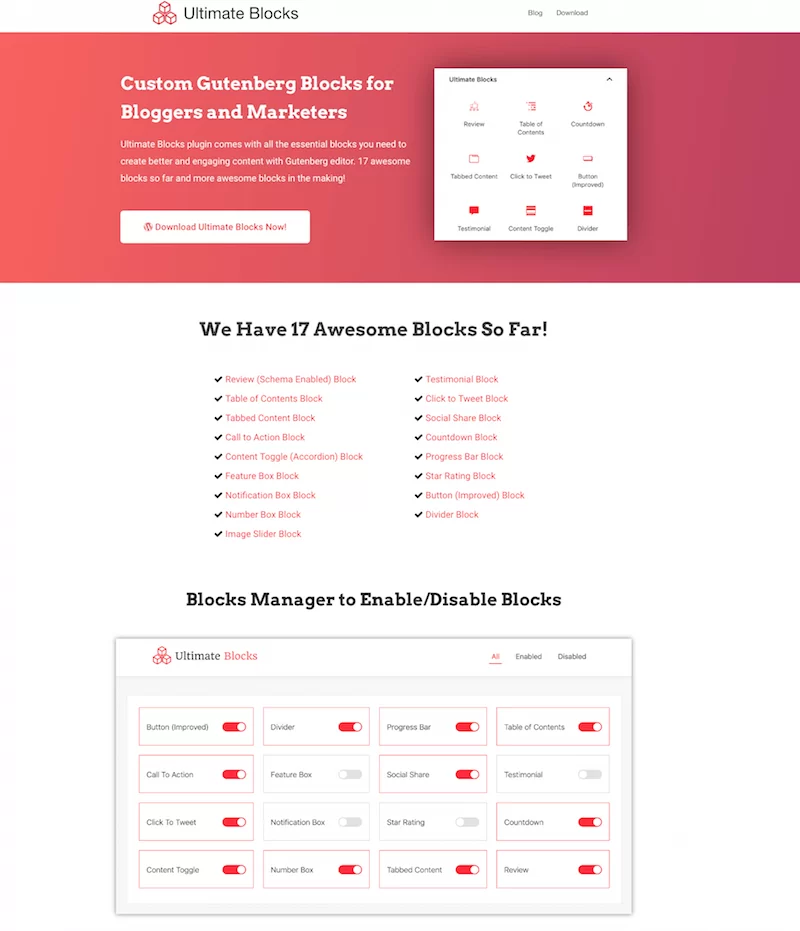 05

. Spectra (Previously Ultimate Addon for Gutenberg Editor)
Brainstorm Force makes this block setup that offers an attractive way to customize your blocks as needed.
The Gutenberg blocks setup from Brainstorm Force lets you integrate your blocks with WooCommerce, LifterLMS, LearnDash, and many other programs.
You also have the option to produce the content based on one of the many themes or templates you have for your WordPress site.
The fast-loading nature of the plugin is particularly useful for sites that already have other plugins to work with and don't want to waste their time any further.
One of the most popular among the Gutenberg plugins, the ultimate addon will make sure that you have everything at your fingertips.
Like the other plugins in the list, the Spectra Gutenberg Blocks plugin offers you multiple blocks, some of the important ones are
Not only the posts for your site, but you can also build the entire blog with this plugin. It comes with all the different modules that are required to create a complete site.
06

. Atomic Blocks
Atomic Blocks works with a design for handling text, images, and other bits of data for your WP site. You can use such blocks through Atomic Blocks like the accordion, share icons, drop cap, and author profile blocks.
These blocks are made mainly for display and organization purposes, but they are indispensable options.
You can use the Atomic Blocks plugin to use all of these choices for your needs and to make your content appealing in style.
WPEngine, the popular WordPress hosting company owns this plugin, so you can expect a regular update and new features in the time to come.
Here are some of the important blocks offered by the plugin
No matter what kind of website you are managing, this plugin is surely going to be an asset for you.
If you manage a product site using WordPress, you can showcase great-looking testimonials to attract more clients.
Here is how they look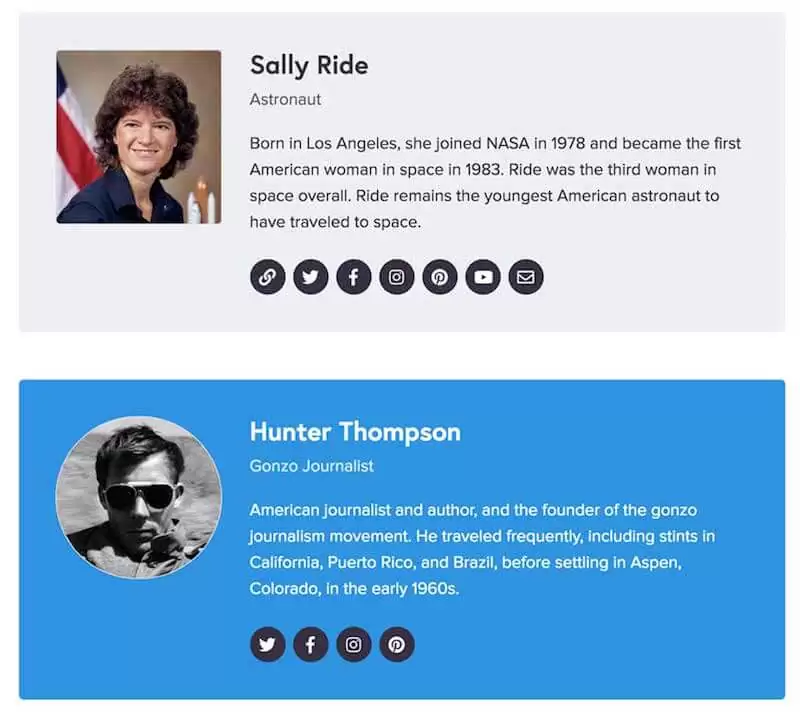 As you activate the plugin, it will add a new block group in the Gutenberg editor, you can simply select any of the blocks and get started.
Here is how you can add a call-to-action block on your page.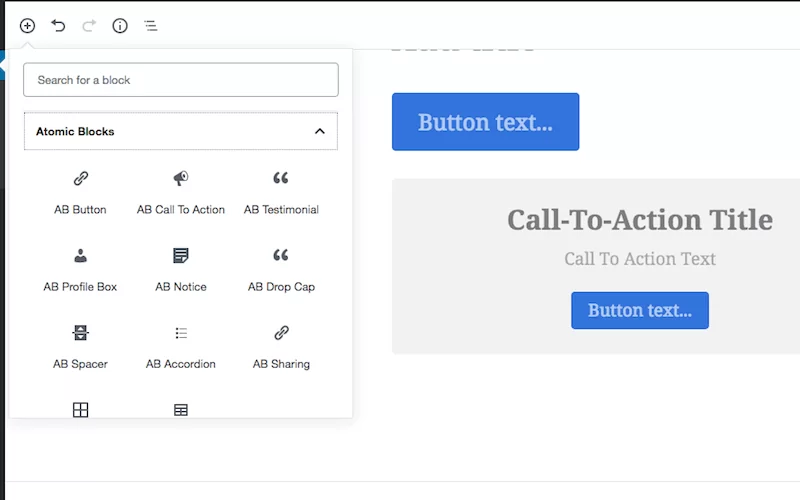 07

. CoBlocks Page Builder
The Page Builder setup from CoBlocks is popular for how it supports just about every type of Gutenberg block you need for your site. CoBlocks is always being updated with new block options.
You can use the page builder to produce blocks for alerts, features, media cards, and resizable rows and columns.
You can customize the typography in each block you produce. The responsive margin setting features also help you with configuring the data you come across.
The function gives you a better visual layout of what you wish to incorporate into your site.
The plugin offers a number of useful blocks such as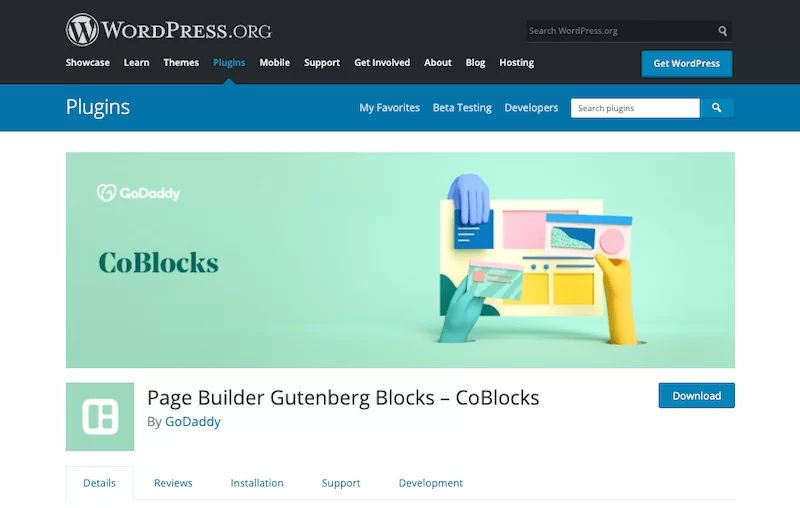 08

. Advanced Gutenberg
The Advanced Gutenberg plugin from JoomUnited is a fine choice worth noting.
Undoubtedly one of the best Gutenberg Blocks plugins listed on this list, the Advanced Gutenberg plugin comes with a number of different block options to choose from.
The plugin is simple and easy to get started. You can install it for free and select the modules that you wish to use on your site.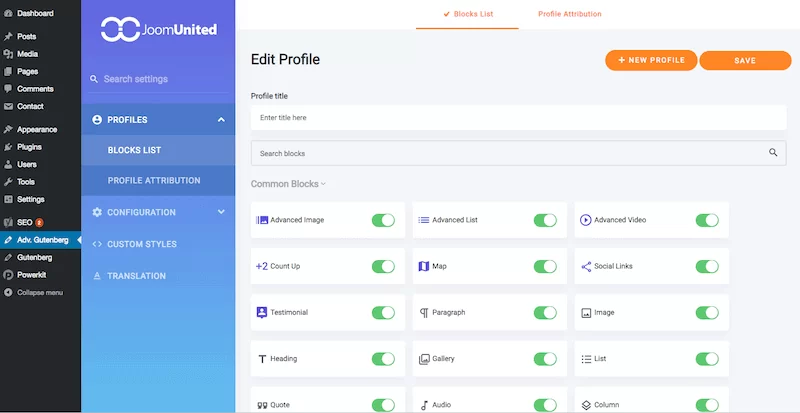 The plugin lets you configure blocks to set up specific default parameters based on what you prefer to have for your site. You can customize the CSS styles on each block as well.
Multiple profiles can be produced through the Advanced Gutenberg plugin. You can give many people in the workplace access to the data you want to utilize, but the profiles have to be planned out based on who will have the most duties to work with in the setup.
Local and remote video support is included through the plugin. The layout used by Advanced Gutenberg ensures your data will run well enough and be simple to use.
The Advanced Gutenberg plugin users can quickly add any of the blocks from the list of options and once you hover on the block you get the detailed options to customize the blocks.
Here is how it works.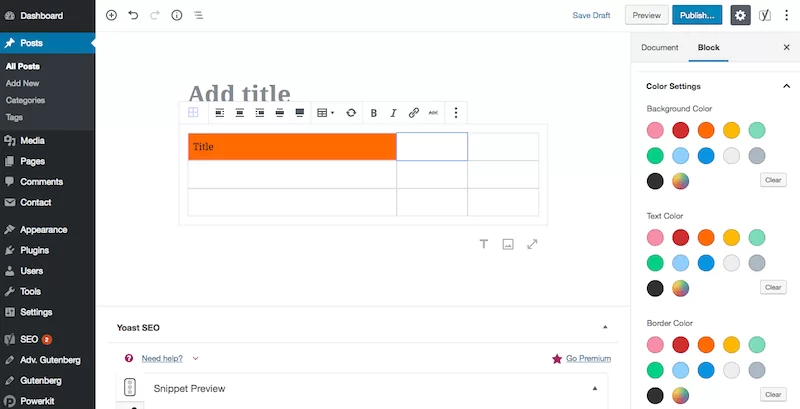 09

. Otter Blocks and Template Library
The appealing functionality of the Otter library ensures that you'll have all the materials you require for keeping your content produced well while looking functional.
The appealing user interface provides amazing control for your content while being simple and useful.
Otter produces a full menu that lets you produce blocks in many ways, but the best blocks are ones that integrate with other programs. One of the blocks Otter uses is one that links to Google Maps.
You can also use blocks that support analytics groups or other programs dedicated to sharing your content.
There's also a plugin card design that produces a convenient use for your benefit.
10

. Getwid
A Gutenberg plugin created by the MotoPress team, it offers 24 comprehensive blocks to extend the functionality of your Gutenberg editor.
You can use this block plugin to create beautiful landing pages on your site and showcase products and services in the most professional way.
Getwid plugin offers you all the important blocks that you can use to create your website without any website builder. it comes with a great-looking section block, team option, recent post layouts, and more.
Here is how a section created with Getwid may look like.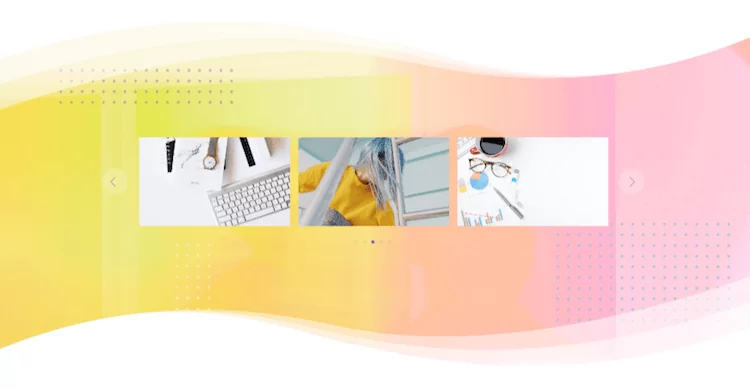 There are a number of other interesting blocks that can be used regularly while creating any blog post or a new page.
Here are some of the blocks that worth the mention.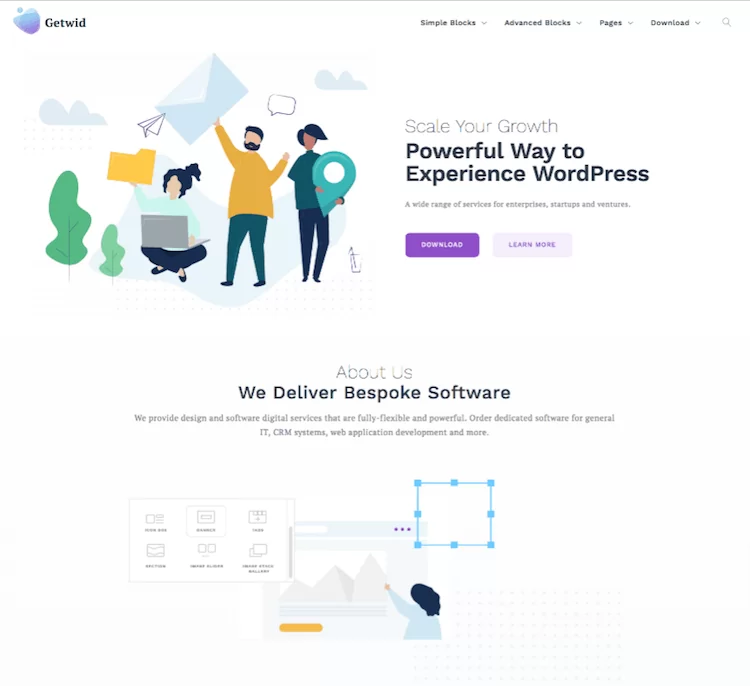 11

. WooCommerce Blocks
This is an important plugin for WooCommerce users. With over 400k active installations, it is one of the most popular Gutenberg plugins.
This plugin makes the process easier and simple to showcase products on any page or post as per your need.
This plugin is created by the Automattic team the company behind WordPress and WooCommerce.
It offers you a number of different product block groups such as most popular product block, top-rated product block, newest product block and more.
12

. Stylist WP Extra Gutenberg Blocks Options
You can use the Stylist WP controller to adjust literally any Gutenberg block you'll come across.
The advanced support included lets you change blocks by size, font, color, layer, angle, and everything else. The block options you'll have are accessible through the main program.
With more than sixty design settings for your use, you can work with many functions through Stylist WP. The CSS code on each of these blocks can also be adjusted to your liking.
The block adjustment features will help you produce a better organization that isn't hard to follow or incorporate.
13

. Premium Blocks For Gutenberg
Your final choice for a quality WP plugin is this option from Leap13. The designs on these blocks provide an extra setup for keeping your data arranged right.
You will be intrigued by how well the designs can be made for your needs. The translation-ready nature of each of the blocks also ensures that you can produce blocks that work in many languages for all the people who might be interested in what you've got working.
Take a look at this if you're attempting to target people in various countries for any intention.
14

. Google Maps Gutenberg Block
As the name suggests, this is a plugin created to insert Google Map on any site using Gutenberg editor.
It is simple and quick. There are no complicated settings for the plugin just activate the plugin and add content.
This is a good option for those sites that needs just the Google Map option and no other additional block.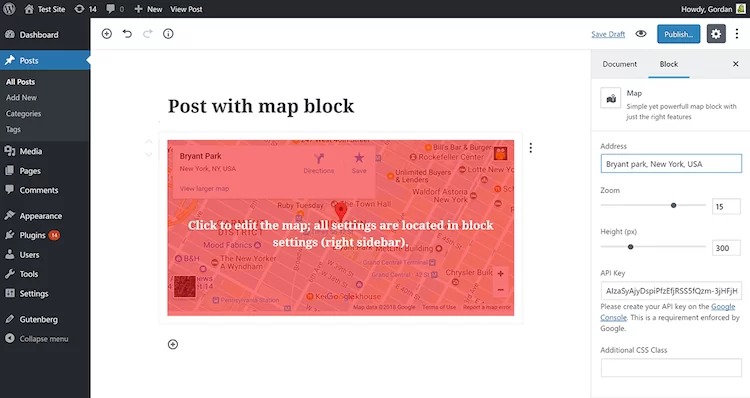 Gutenberg Block Plugin FAQs
---
Q1. What is a Gutenberg block?
Gutenberg is the default WordPress editor that gives you the option ot add a block for different content pieces. Blocks are modular pieces of content that can be inserted into any location on a post or page. There are many different types of blocks, ranging from simple paragraphs to complex galleries and forms.
Q2. How do I add blocks to my WordPress site?
Blocks can be added to your WordPress site by using the Gutenberg editor. To add a block, simply click on the "Add Block" button and select the desired block from the list of options. Once you've added a block, you can then customize it by adding your own content or changing the settings.
Q3. Can I customize my blocks?
Yes, most of the blocks have their own settings to change things around.
Q4. What are the most popular block plugins?
There are a number of Gutenberg block plugins that you can install in order to bring in additional blocks to add. Some of the top block plugins are Kadence Blocks, Stackable, Ultimate Blocks, etc.
Q5. Are the Gutenberg block plugins free?
Yes, most of the Gutenberg block plugins are free to use and some come with a freemium model.
Final Word
You can use any of these Gutenberg block plugins to add a variety of different elements to your posts and pages.
The functionality of these plugins is extensive and gives you the opportunity to produce quality sites that add an ideal style for your site to incorporate.