Are you looking for the best Twitter WordPress plugins? We have listed the best plugins that you can use to improve Twitter and WordPress integration.
You can either select a single WordPress plugin from the top premium Twitter WordPress plugin or you can also choose a new and free Twitter WordPress plugin that is specially built with Twitter add-on as a priority.
Twitter, being one of the most popular and amazingly resourceful social media platforms, has been a go-to choice for social media add-on for various WordPress website owners.
With over 300 million active users per month, Twitter is one of the dominating social media marketing networks for quite a while now.
But why is Twitter such an important platform WordPress site owners?
One of the biggest reasons for this is that social media, and especially Twitter, as it is not only can drive regular traffic, but also help you with personal branding.
Before beginning with the list of the best Twitter WordPress plugins, let's get to know about the need and features of these plugins first.
Why Twitter WordPress Plugins?
The plugins we mentioned in this article will help you with deeper integration of Twitter and WordPress.
One of the top features offered by most Twitter WordPress plugins includes the power to display tweets from different users directly at some part of your Website.
Also, a lot of Twitter WordPress plugins empower you to take out some portion or section of the content of your website to get it directly tweeted, without leaving the webpage.
The custom tweets can help you to drive highly targeted traffic back to your site.
Here are a few other major functionalities and capabilities Twitter WordPress plugins offer to all kinds of users:
For Displaying Your Latest Tweets
One of the biggest advantages and undoubtedly the most used feature of all Twitter WordPress plugins is the ability to display personal tweets on certain sections of your webpages.
Twitter WordPress plugins simply extract out the latest social media posts from your Twitter account and display them in a very beautiful manner on your website. Mostly these tweets are displayed on the sidebars, footer, or any kind of widget area.
For Displaying Profile Widgets
Another important and widely practiced use of top Twitter WordPress plugins include displaying Twitter profile data onto the website.
Users of these plugins can simply display their Twitter avatars and handles, as well as can attach a "Follow" or "Visit Now" button.
For Pushing Latest Posts on Twitter
This is another very useful feature of most Twitter WordPress plugins. Using this feature, users can simply push forwarded their latest posts on to their Twitter profiles in just a few clicks. Publishing in this automated manner saves a lot of time for all kinds of users.
What Are The Best Twitter WordPress Plugins?
While you can use any social media plugins for the basic need around Twitter sucha s sharing your content on social media sites, we have included the custom created plugins for Twitter in this article.
Here are the options.
01

. AccessPress Twitter Feed Pro
One of the most popular names in this list, AccessPress Twitter Feed Pro integrates a huge set of intuitive features that empower users with a lot of resource functionalities.
AccessPress Twitter Feed Pro displays Twitter feeds on your WordPress websites with very attractive designs.
The best part here is that the users can display Twitter feeds on their WordPress websites from a single Twitter user, multiple different Twitter users, or through some specific hashtags.
Suppose you manage a political blog, you can use this plugin to display the top tweets from the popular political Twitter account, personalities to make your blog more integrative. So, your users will be updated with all the latest happenings right from your site.
The design possibilities offered by the plugin is the primary advantage of the plugin. The design templates are colorful and very attractive.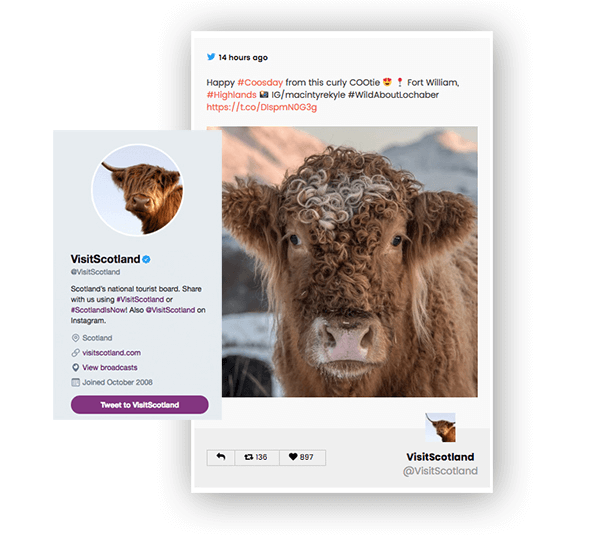 Another advantage of this plugin is that you can showcase the image and video tweets in a very beautiful design, it will make your blog a lot more integrative.
20 Different design templates 
Rich media tweets supported
Display tweet information
Looks very professional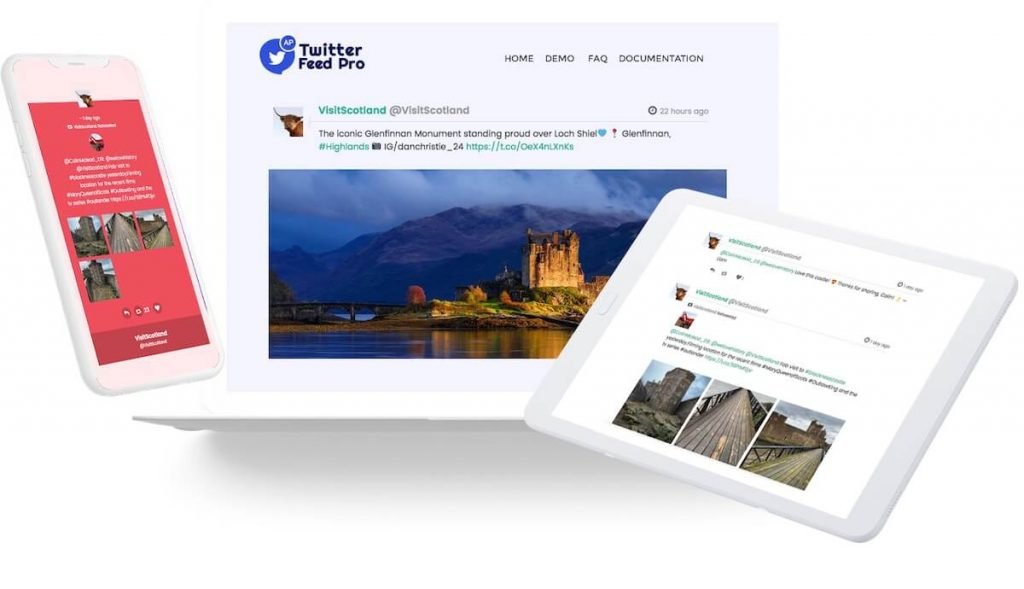 02

. Twitter Feed
One of the most beautiful and professional-looking Twitter WordPress plugin, Twitter Feed integrates a ton of different functionalities.
The sleek and powerful Twitter WordPress plugin empowers users to make use of Twitter posts in a lot of different ways. This also includes Twitter feeds and Twitter testimonials.
Twitter Feed empowers users to integrate and embed different Twitter profiles, all kinds of hashtag feeds, as well as Tweet grids in just a few clicks.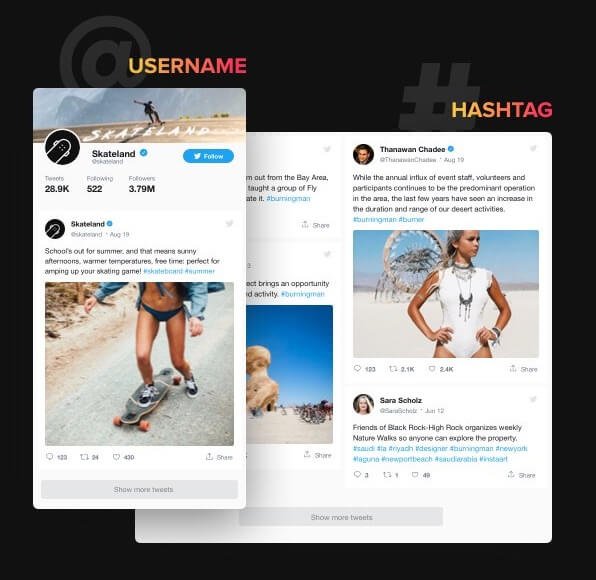 The plugin offers you a very beautiful design to showcase your Twitter profile in style and increase your followers.
Embed testimonials effortlessly
Integrated with WPBakery page builder
Works perfectly with Gutenberg
Shortcode available for deeper integration
Great support and easy to use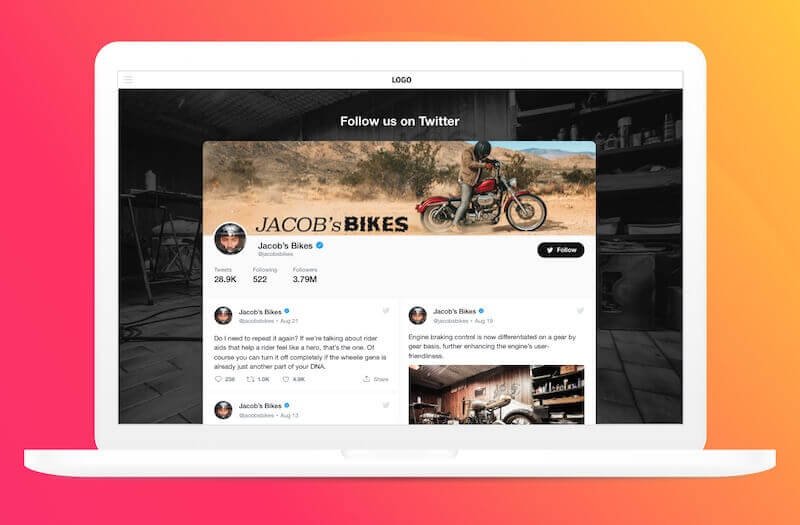 03

. Revive Old Post Plugin
Revive Old Post Plugin's name defines a lot about the WordPress plugin. For the active and experienced users of Twitter, Revive Old Post Plugin offers a ton of useful and intuitive functionalities.
You can completely automate your Twitter marketing using this plugin. You can increase social media engagement around your old blog posts by sharing them regularly at intervals.
This saves you a great deal of time and effort so that you can focus more on your core deliverables. This plugin is also very beneficial in boosting your website's traffic and overall social media presence.
The process of using this plugin is simple, you can add your social media accounts and start sharing your content.
Good for generating organic traffic
Specific filters available
Old content reusability available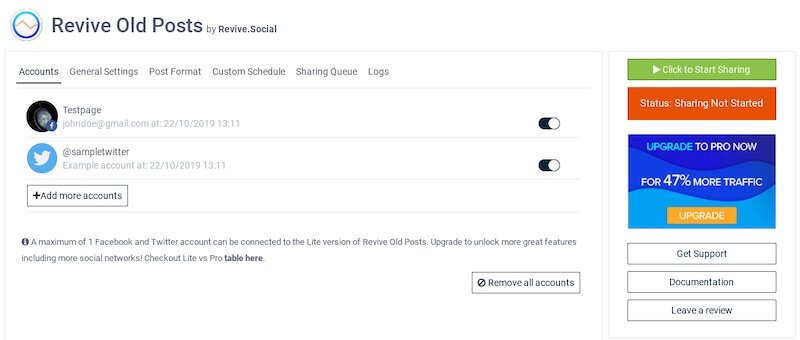 04

. Twitter Plus
This easy to use Twitter WordPress plugin empowers users to add a lot of different Twitter add-ons, such as Twitter buttons, published tweets, hashtags, and more.
Twitter Plus plugin makes it very easy for the beginners to add Twitter buttons onto any section or part of your WordPress website.
The plugin automatically adds a lot of unique actions with the button, such as a tweet, follow, hashtag, and even Twitter mention.
These buttons can be published on any kind of page or post on your website. Twitter Plus plugin also empowers you with a couple of unique customization functionalities, using which you can beautify the buttons as you like.
Username or follower count can be displayed
Buttons can be used on different posts
Very easy and quick to use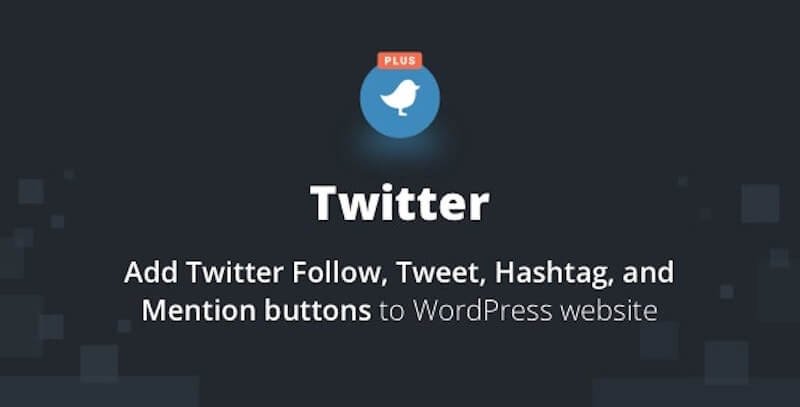 05

. Click To Tweet
Developed by the team behind CoSchedule, Click To Tweet is one of the easiest to use and straightforward Twitter WordPress plugins in this list.
The plugin empowers you to create tweetable content from your website's published content in just a few clicks.
Users of Click To Tweet can make use of the integrated pull quotes and custom messages inside the body of the blog post, highlighting each and every content for the reader. This also makes it very simple for your viewers to share content on Twitter.
Create boxes in your blog posts
Easy to use
Great customer support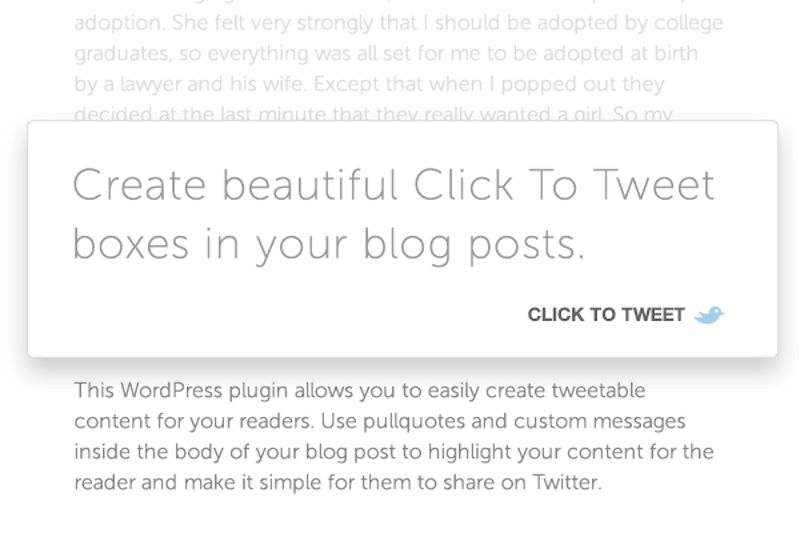 06

. Any User Twitter Feed
Any User Twitter Feed is also a great plugin that is feasible for all kinds and levels of WordPress website and users.
This plugin embeds Twitter Timeline functionality. All that is needed is the username or the Twitter handle. Users can also display tweets based on certain keywords.
The plugin is very intuitive and is fully compatible with all the latest Twitter API. Also, you get assured of it working with all the forthcoming twitter changes.
Highly configurable
Showcase tweets by keywords
Zero JavaScript code
Twitter 1.1 API with authentication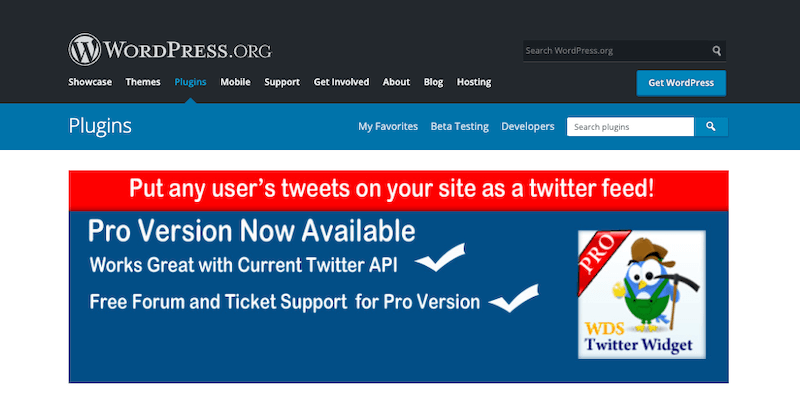 07

. Easy Twitter Feed Widget Plugin
Easy Twitter Feed Widget Plugin is one of the most minimalist and easy to use Twitter WordPress plugins available on the internet.
This Widget Plugin makes use of the powerful Twitter Widget, without even creating an API for displaying tweets on any of your webpages.
Easy Twitter Feed Widget Plugin eliminates the need to create unique Twitter apps or widgets for embedding and displaying tweets. The platform offers a state-of-the-art, simplified interface for displaying your tweets in a beautiful manner.
Also, if you are looking to display your tweets timeline on your blog posts, you can also do that in just a few clicks.
The plugin is very easy to setup
Customizing the link color, border color, and more
Easy Tweet embedding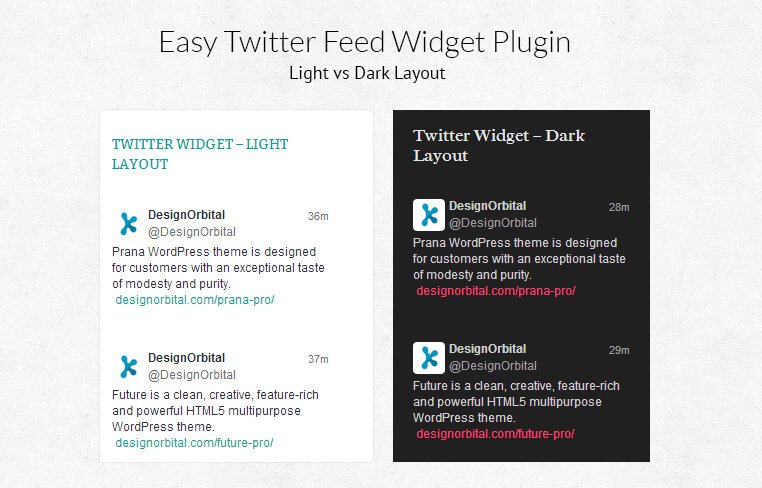 08

. Pixiefy Twitter Feed
Pixiefy Twitter Feed is for the ones with absolutely no technical knowledge and the ones looking to create a new twitter feed widget. It's lightweight, it's easy, and it's quick.
Very simple and easy to configure
A long list of customization options
Activate and play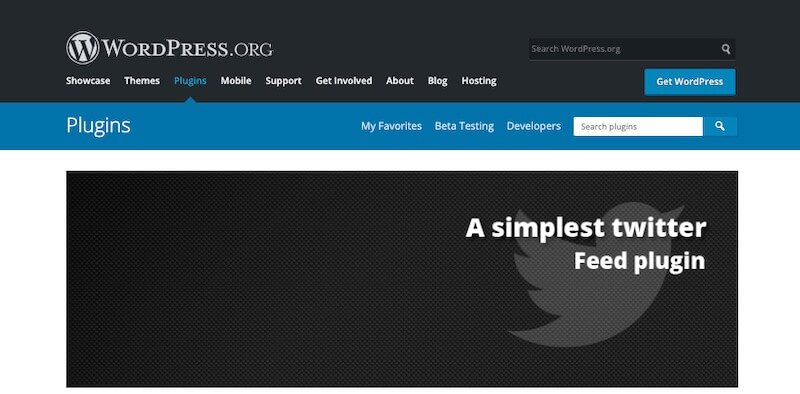 09

. Custom Twitter Feeds Plugin
The USP of this plugin is its long list of customization options and automation capabilities. Custom Twitter Feeds Plugin adapts to all kinds of WordPress themes, looks, and overall styles.
With functionalities like Direct Twitter Feeds, Search Engine Crawl-able Content, Optimization for Mobile, and more! 
Fast and quick
Appreciable Customer Support
Popular and easy to update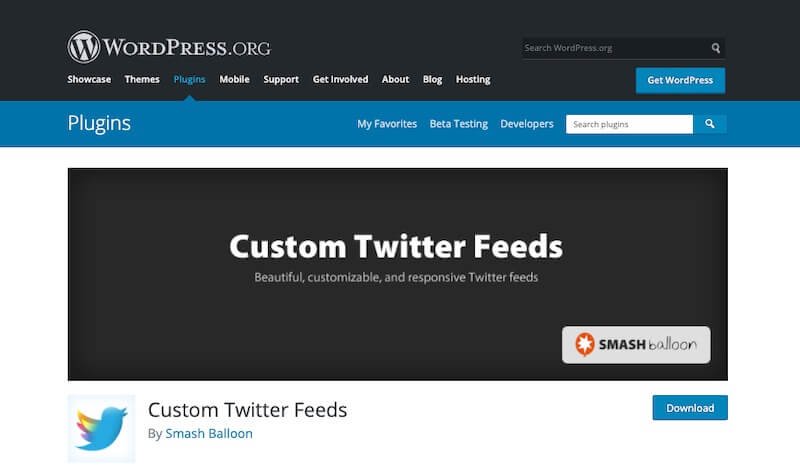 10

. Kebo Twitter Feed
Another very popular and easy to use Twitter WordPress plugin, Kebo Twitter Feed offers a user-friendly Twitter feed on any kind of WordPress website. Quick to start with, Kebo Twitter Feed is packed with some great functionalities, similar to the top ones in this list.
The USP here is that this plugin allows users with zero technical knowledge and experience to get started in just 60 seconds of installation. Also, the plugin actually asks for your permissions to read and fetch data available on your WordPress website.
Easy to download and configure
No extra hosting requirements
Simple and straightforward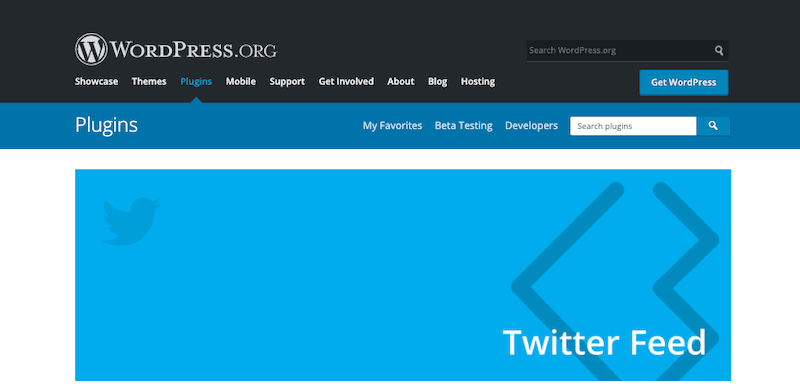 11

. WordPress to Twitter—Twitter Bot
The names define a lot about this Twitter WordPress plugin. WordPress to Twitter—Twitter Bot has a decent amount of functionalities to offer for all kinds of users and WordPress professionals.
It hardly takes any time or effort to download, install, and configure this WordPress plugin. This plugin is easily configurable for tweeting different types of online posts directly from any kind of category in just a few clicks.
You can also configure the delay time between the tweets very easily with WordPress to Twitter—Twitter Bot plugin. The plugin also empowers users to add some kind of additional text, as well as hashtags into the pushed content for tweeting.
Save time and automate
Define the intervals
Shortlist content for automated tweets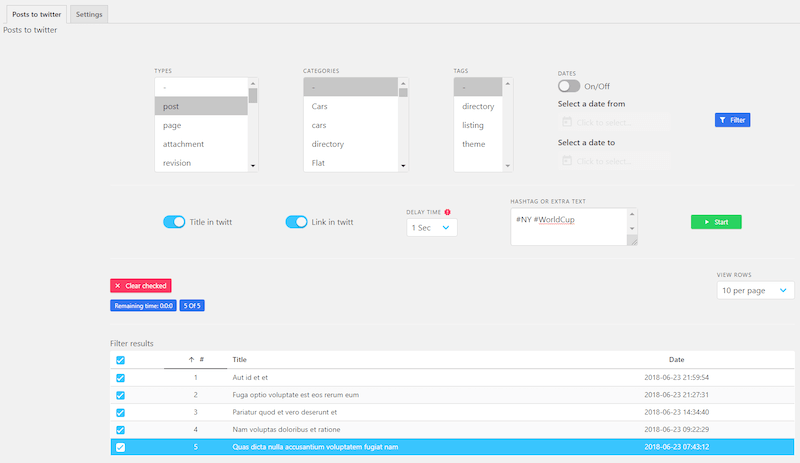 Concluding
The list of the best Twitter WordPress plugins concludes here. All of these plugins are packed with some great functionalities for people looking to take full advantage of their Twitter marketing strategies.
Do let us know your choice in the comment section below. Keep blogging!