Let's have a look at some of the popular Serpstat alternatives in detail below. You can use any of these software as your preferred tool for SEO analysis.
01

. Semrush
Semrush needs no introduction. It is one of the most comprehensive SEO and marketing analysis tools that you can use to grow your business. Be it SEO, marketing, or social media management Semrush is a single platform that will offer everything under one roof.
It offers more than 40 different tools for all kinds of analysis. Semrush is known for competitor analysis tools to go deep inside your competitor sites to check all their top-performing pages, their backlink profile, their top keywords, and more.
Be it organic traffic analysis or paid traffic analysis, Semrush can provide you with all the important details so that you have clarity while making plans for your business.
You can start your research with domain analysis. Here, you will get the summary of all the important details like overall traffic to the site, the total backlinks, etc.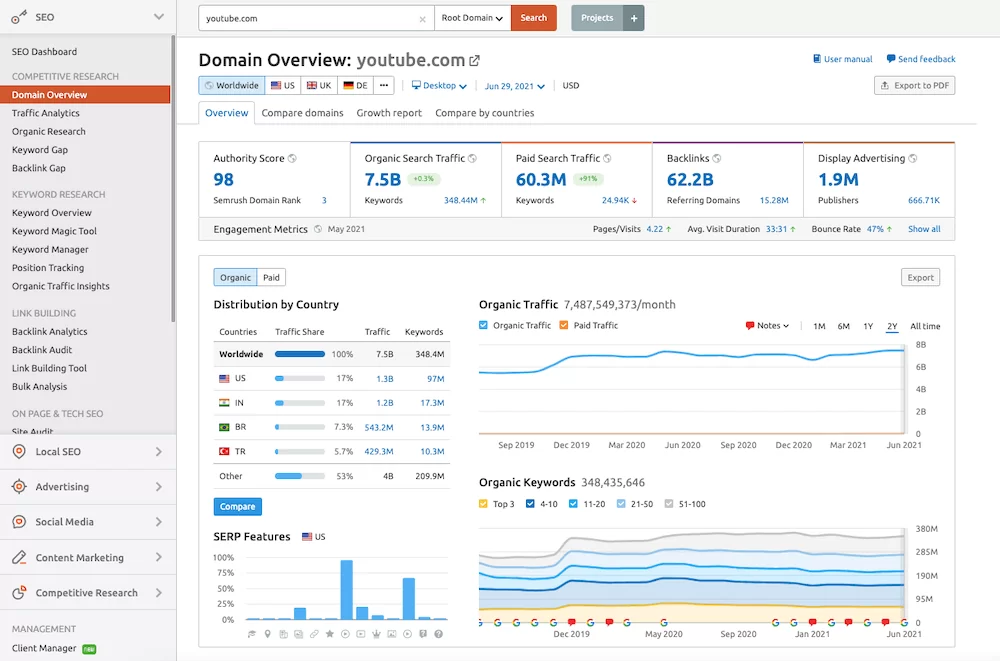 With Semrush, you can go deep into the backlink profile of any website to know the exact pages where they are getting a link from with the anchors they used. You can create your own outreach plan right from the Semrush dashboard to target those similar links for your business.
Keyword Magic Tool
Semrush offers a detailed keyword research tool called the Keyword Magic Tool that you can use to find the top keywords around any niche along with important data like overall traffic volume, ranking difficulty, etc to understand the kind of keywords that you can target.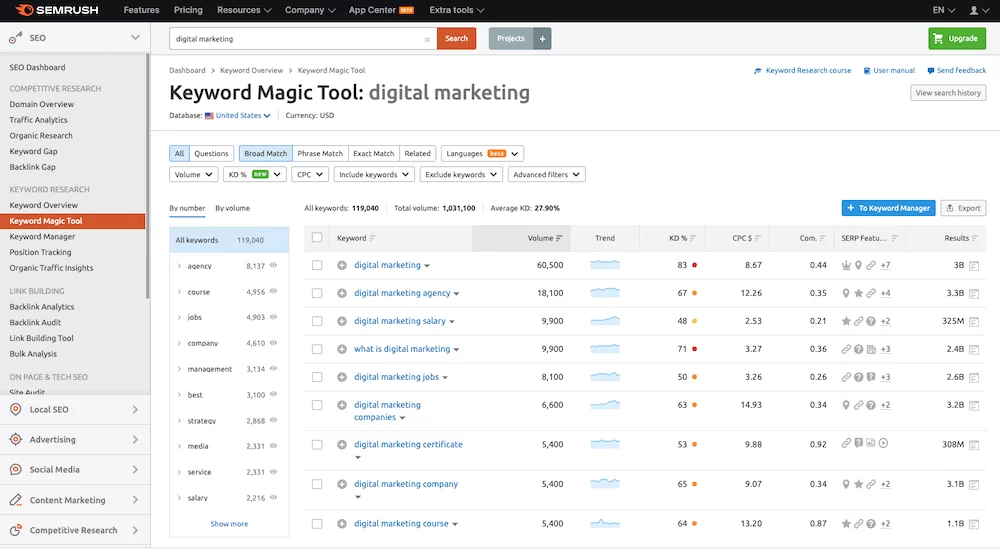 Don't miss these articles.
02

. Ahrefs
When it comes to SEO and marketing software, Ahrefs needs no introduction. It is an all-in-one solution that you can use for all different kinds of analysis. Like Semrush, you can use Ahrefs can be used for competitor analysis.
You can use it to analyze the backlink profile of any website. You can find all the links to your competitor sites so that you can target similar links. It offers you tools for keyword research, rank tracker, site audit, organic traffic analysis, site explorer, content explorer and more.
You can start with the site audit tool to find the SEO issues on your site and fix those to improve the overall quality of your site then proceed with other tools for further analysis.
When you analyze your own site, you can keep a track of your top-performing pages so that you can keep them updated at all times to retain the ranking and improve them further. You will get the details of your top pages along with important data like traffic volume, the keywords that are ranking with positions.
You can also check the ranking movements so that you can work on the pages that have gone down in ranking. You can also keep a track of your backlink profile, your top linked pages, new linked domains and more.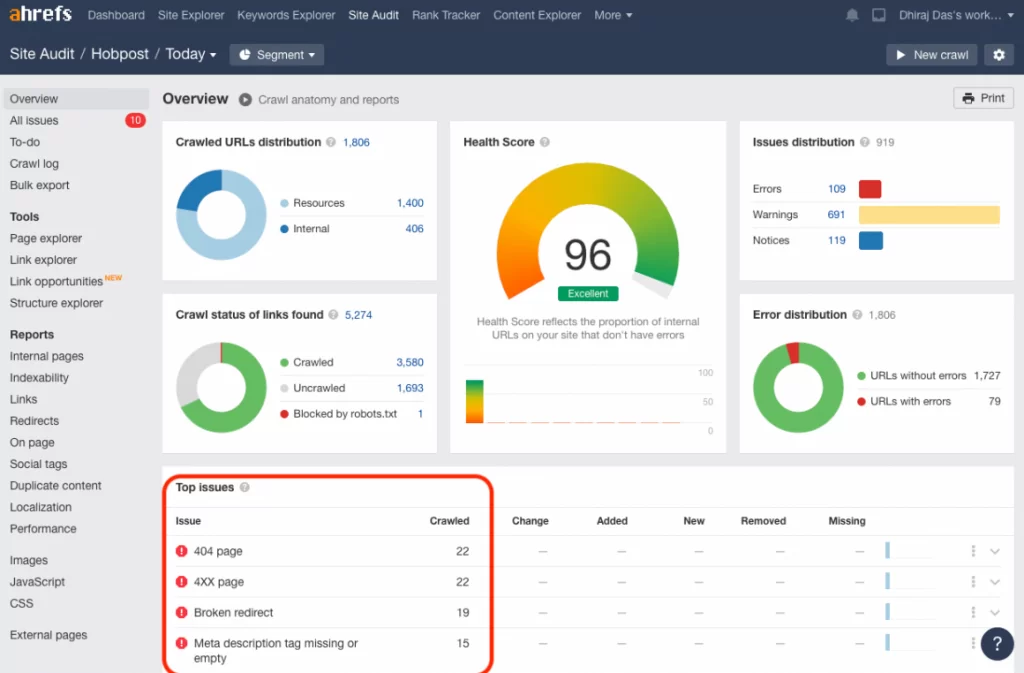 03

. Moz
Moz is another very popular SEO platform that offers a number of tools that you can use for the complete analysis of any website. Moz is known for Domain Authority score (A score given to each website based on backlink profile and overall quality of a site).
While you can use Moz to do an analysis of your own site and check how well it is placed SEO-wise, you can do a detailed analysis of your competitor sites to get access to their backend data, link details, top linked pages, top keywords, and more.
While you can use Moz for free with limitations, you can open the door to a number of very handy tools with the pro plan.
With Moz, you can do a detailed SEO audit of your site to find and fix the SEO issues to make sure that you don't lose ranking. It comes with a comprehensive rank tracking tool that you can use to keep a track of thousands of keywords across over 170 search engines.
Moz offers you the tool to do a detailed backlink analysis of your competitor sites and find new link opportunities for your own site. It can be a very handy tool while you create your outreach campaign.
When you look at the Moz data, it has one of the biggest link data with over 43 trillion links indexed. Over 500 million keywords to suggest you the perfect ones for your business.