Are you looking for the best donation WordPress plugins for your charitable site? Well, we have created this list of top donation plugins that you can use on your site.
If you establish an online presence, then the world is your stage to gather a decent amount of donations for your cause. And if you are using WordPress to build your website, then you can leverage plenty of plugins that can help you take donations from your supporters.
Now, there are plenty of WordPress plugins developed to help you take donations from your supports, but not all of them might suit your needs.
Furthermore, there are many plugins which are advertised as the 'best donation WordPress plugin,' but after you use them, it leaves a bad experience.
This is why we have put together a short list of the best donation WordPress plugin after considering all their features and popularity.
So without further ado, let's get on with this list:
Top Donation Plugins For Charitable Sites
Give is one of the most popular donation plugins on the WordPress platform. The plugin has been developed completely from the ground up to address all the fundamental and basic needs of the donors as well as the receivers by using high customizable donation forms.
Furthermore, the plugin is completely free to use and doesn't charge any cut/commission of the donations you receive. The company makes a profit by selling premium add-ons to the plugin which adds advanced functionalities.
Features:
Powerful Donation Forms – add goals, option to include multiple donation amounts, include terms and conditions, and much more.

In-depth reporting – you get a complete in-depth look at the donation activity.

Donor management system.

Developer Friendly, completely expandable.

Plenty of tutorials for beginners.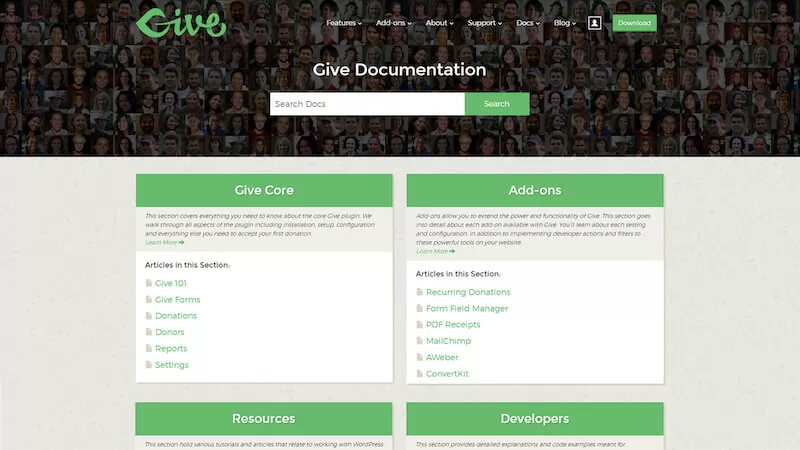 A very effective domain plugin with an unique Thermometer style to showcase the amount of donation so far. This design is created to motivate other visitors to donate for your cause.
It is fully customizable to make it suitable for your cause. You can add custom text, color and other elements to make sure that it perfectly fits your niche and style of your project.
Features:
Easy to use
Unique thermometer style
Completely customizable
Chnage design, text, currency and more
Use shortcode to place it anywhere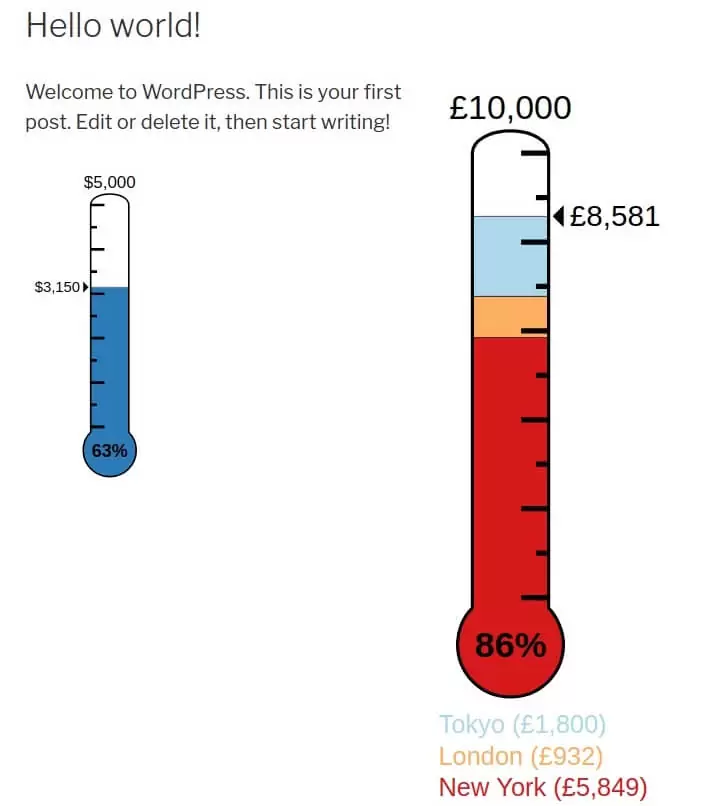 DonorBox WordPress plugin is another one of the popular and extremely powerful tools that set up a donation system on your site in less than 15 minutes.
The plugin can seamlessly integrate a donation form on any part of your website, or you can use the popup widget to ask users for donations.
The tools allow you to make recurring donations, offer different donation plans for the donors, and support a wide variety of payment gateways for maximum flexibility.
Features:
Option to create Campaign fundraising pages, overlay popups, or simply embed donation forms in web pages.

Customizable donation forms with a powerful form builder.

High secure. PCI compliant. Each donation is secured with SSL/TLS encryption.

Option to include your own branding.

Supports multiple currencies and many payment gateways including PayPal, Stripe, G Pay, Apple Pay, and much more.

SalesForce NPSP integration.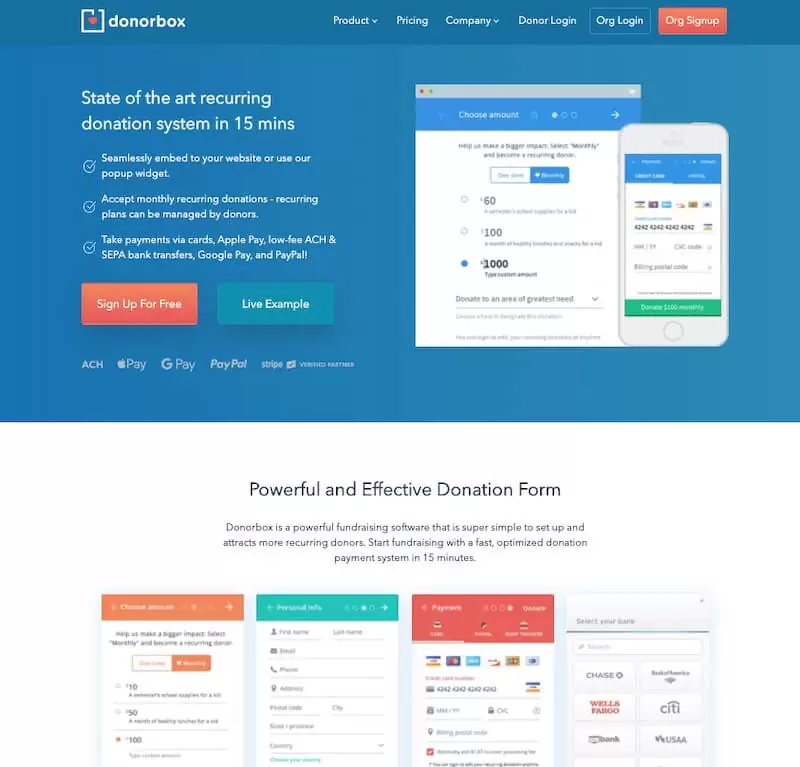 If you are running a WooCommerce powered WordPress websites, then the WooCommerce Donation Plugin can help you take donations from your supporters.
Once installed, the plugin will help create an in website system to help you take donations directly from the cart page. Your customers will see an "Add Donation" option in the cart, which they can use to show their charity.
Features:
Option for clients to specify the amount they wish to donate.

You can set a minimum/preferred amount for donations.

Support Campaigns.

Provides insight into donations made through the plugin.

Integrates with the theme/template design you are using on your site.

In case users skip the cart page, a link to the donation option appears in the checkout page.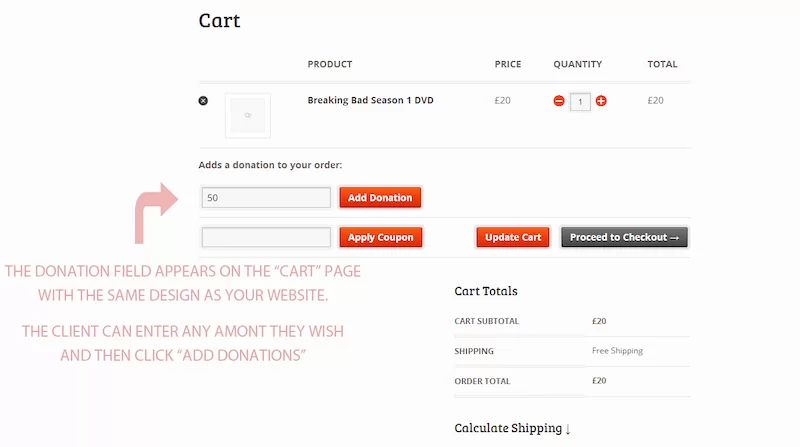 Charitable Donation Plugin for WordPress will help you create a powerful and fully capable fundraising platform right in your websites, and that too for free.
However, it does follow a freemium model and there are advanced functionalities that can be accessed by using paid extensions.
But with that being said, the list of features included with its free version is fairly comprehensive can help you create a sustainable platform for accepting donations.
Features:
Unlimited Campaigns – set an unlimited amount of goal-driven

, time-sensitive, fundraising campaigns.
Plenty of customization options for the donation forms.
Donation management system.
Option to make

recurring donations.

Support PayPal and Offline Payment for free.

Paid extensions help integrated multiple payment gateways like Stripe, Authorize.net, PayFast, and PayUMoney.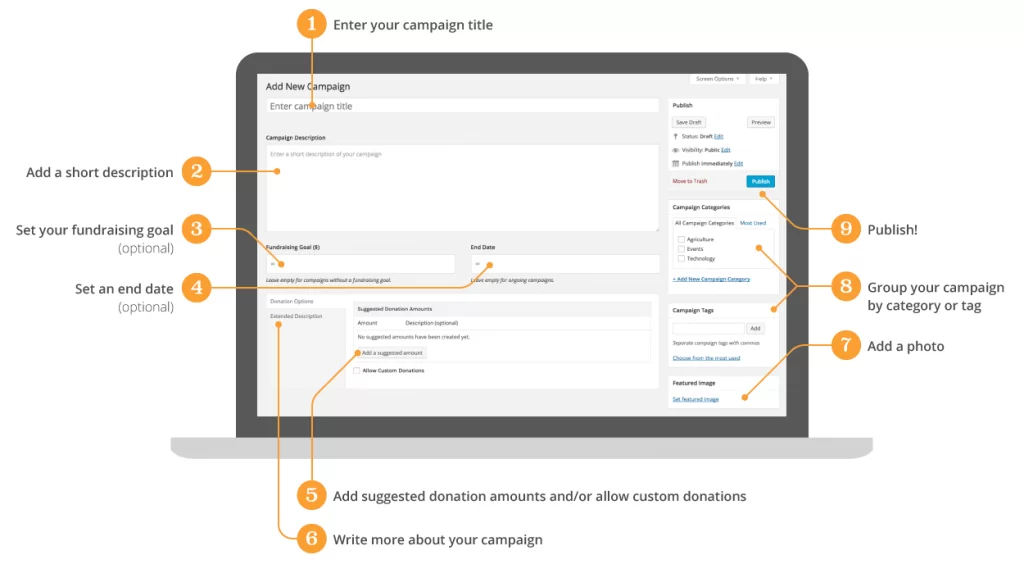 As you might have concluded from the name itself, PayPal Donations WordPress plugin helps you take donations on your WordPress website through the PayPal.
Since PayPal has an extensive presence all over the world, it makes sense to use it to be secure the payments you receive, as well as provide a payment gateway that is accessible by most people.
Features:
Provides PayPal Donation shortcode and widget to place anywhere on your site.

Supports the custom donation button.

A decent number of customization options for the shortcode and widget.

Option to change currency, payment page style, and return page.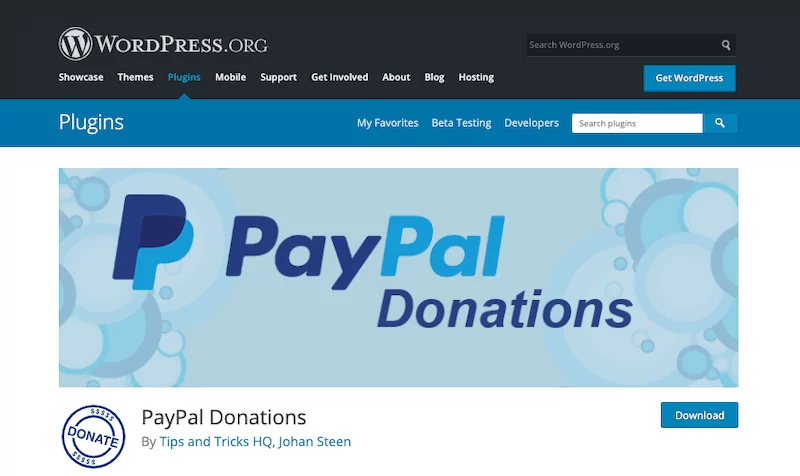 WP Full Stripe is a complete payment and subscription solution for WordPress powered by Stripe. You can easily configure it for your fundraising/donation needs.
The plugin basically allows you to create a custom payment form that you can then integrate on your site to take payments – or in this case, donations from your users.
The best aspect of the plugin is that the users won't be taken to any third-party websites whilst the transaction take places, the entire process will be on your site.
Features:
Plenty of customization options, including support for custom CSS.

Allow users to subscribe for recurring payments.

Save Credit Card info which is helpful for recurring donors.

Take Payments from practically any page or post on your site.

Highly Secure.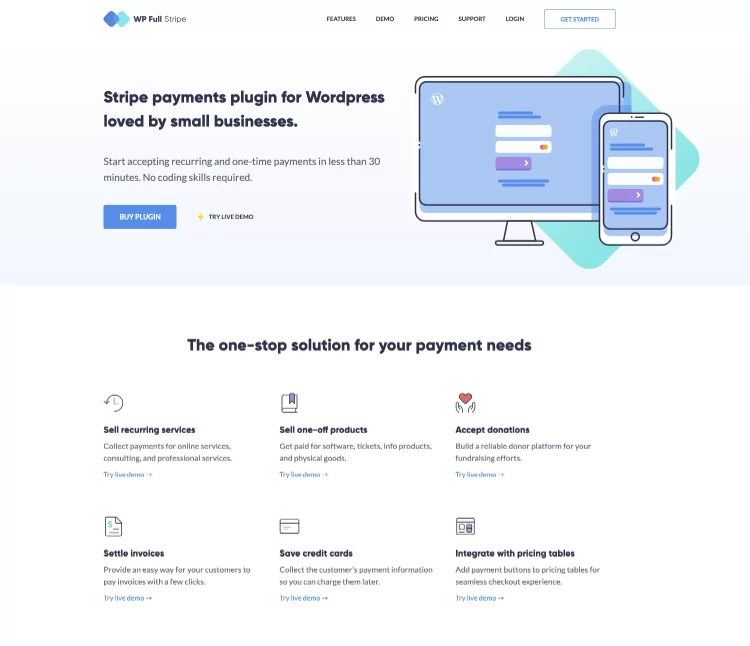 Donation Content Locker, as the name implies, helps lock your content and unlocks them if a user makes a donation.
This might be a little more aggressive compared to some of the other solutions, but it surely works. Most of the times, your fundraising campaigns become unsuccessful is because people don't immediately get any value for their invested money.
But with Donation Content Locker, you can immediately offer users access to locked/premium content in exchange for the donations they make.
Features:
CSS3 and Ajax powered donation forms.

Supports multiple payment gateways including PayPal, Payza, Authorize.Net, etc.

Link to unlocked content is sent through an email to the donor.

Option to set a minimum donation amount.

Ability to block unfair donors.

Option to remember donors by using cookies.

Uses shortcodes.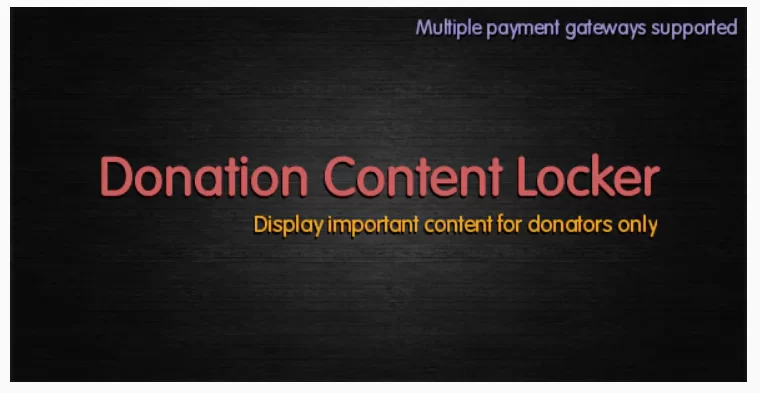 In Conclusion
So these were our picks for the best donation WordPress plugins. Do let us know if you found this read to be helpful, and if you did, don't forget to share it along with your friends who are also looking for fundraising and donation solutions.
Furthermore, if you have experience using any of the plugins mentioned here on the list, then don't hesitate to write about your experience using them in the comments section.
This will help your fellow readers get more perspective on the options, and help them with their own decision.