Monarch plugin makes it simple and easier for your users to share your content on social media sites. It offers you all the latest features and options that you expect in a top-quality plugin.
To start with, a comprehensive dashboard to manage all the settings for your social media needs.
The options are easy to understand and quick to get started. ElegantThemes made sure that the plugin is newbie friendly and there is nothing complicated about it.
There used to be an effect on the loading time with many well-known social media plugins back in the days. The social media icons add that extra loading time to your site's overall loading time.
However, with the Monarch plugin, you will not face that issue. The team has made sure that your site still loading quickly along with the social media buttons and it doesn't have any adverse effect.
Monarch has it's own caching option so that it doesn't delay the loading. It also gives you the option to choose the duration of social count update.
Select The Social Networks That You Focus On
Don't get overwhelmed by the number of options you see. It is not recommended to use too many social sharing options on your site.
Focus on a few that makes the difference to your site. There is no point in placing Pinterest if there is no image on your page to share.
Monarch offers you more than 20 different social networking sites to select from, but you can choose according to your content type which is more likely to convert.
Monarch Social Sharing Button Placement
The placement of the social sharing buttons makes a huge difference in terms of conversion. The Monarch plugin offers you a number of different options looking at the trend & history of conversion.
You have five different choices in terms of placement of the buttons
Let's have a look at each of them one by one.
Floating Social Sidebar
You must have seen the floating social sharing buttons on the sidebar in many prominent websites. This is an optimized placement as it makes the buttons visible to every user who visits your site.
The floating sidebar buttons come with its own hover effect.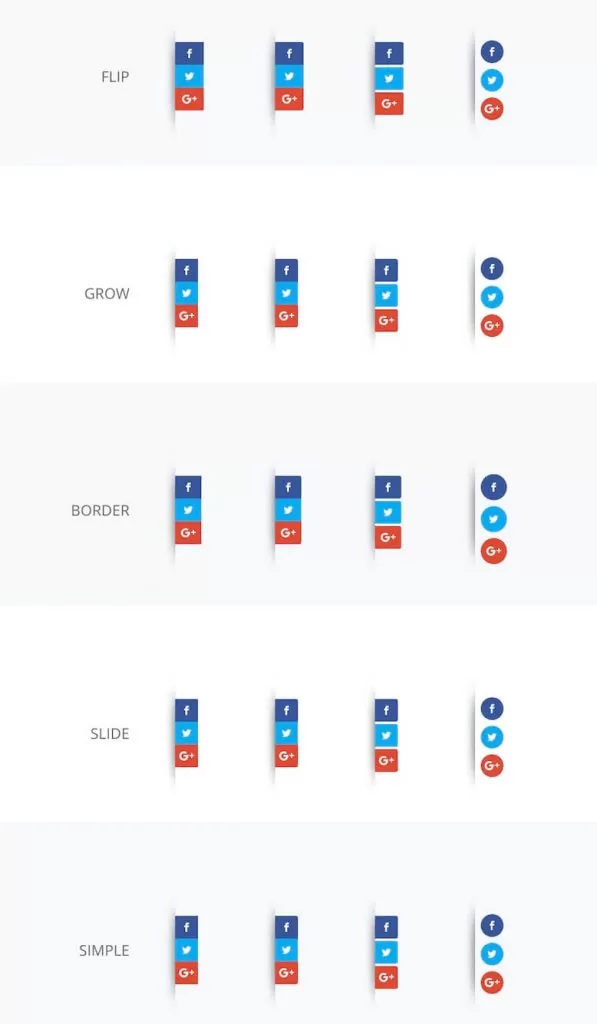 You also have the option to display the share count for each of the social platforms you are using or you can show the total of all.

Customize the floating social icon color. You can make them match your brand color so that they look an integral part of your site.

Above & Below Article
Almost every website shows inline social sharing buttons above or below the content, in many occasions at both the location.
Placing social sharing buttons above or below your content is best for conversion because no one will share your content without checking it.
Let them go through your content and then make a decision to share it on the social sites.
The Monarch plugin gives you a quick and easy option to place inline social buttons above and below your content.
Again, like the floating social share buttons, you have amazing hover effect that will enhance the overall experience for your users.
You have the option to show the share count, you can work around the button design, you can choose the orientation of the buttons to fine-tune the overall look and feel of the buttons.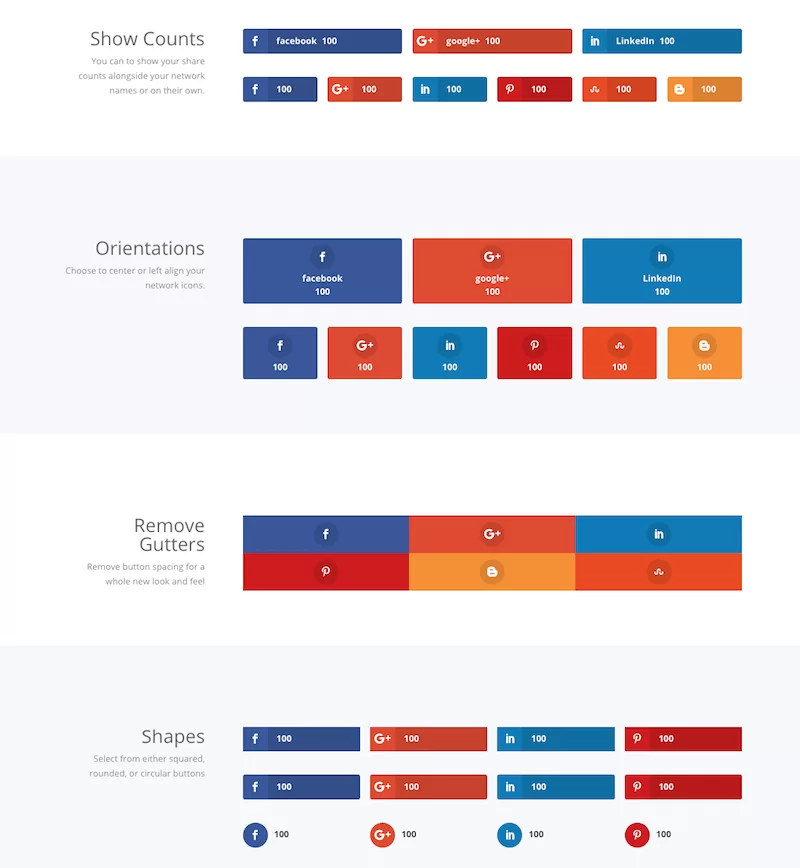 Monarch Social Buttons on Media
Images are a very important part of websites these days. With the popularity of social media, the popularity of rich media content has also grown.
You will see much better engagement on your site if you publish your content with engaging and attractive images, so why not make it easier for your users to share the images on your site.
Monarch plugin gives you the option to share the images on your site with just a click. If you activate the media sharing option on Monarch plugin, it will show the social sharing buttons on hover.
Social Sharing Button Popup
Be it email subscription or social sharing the popups are one of the most effective and highly converting options.
In a way, you are reminding your users that there is a sharing option as well and if you enjoyed the content to share with others.
Monarch offers you great looking popup design option to make things easier for you.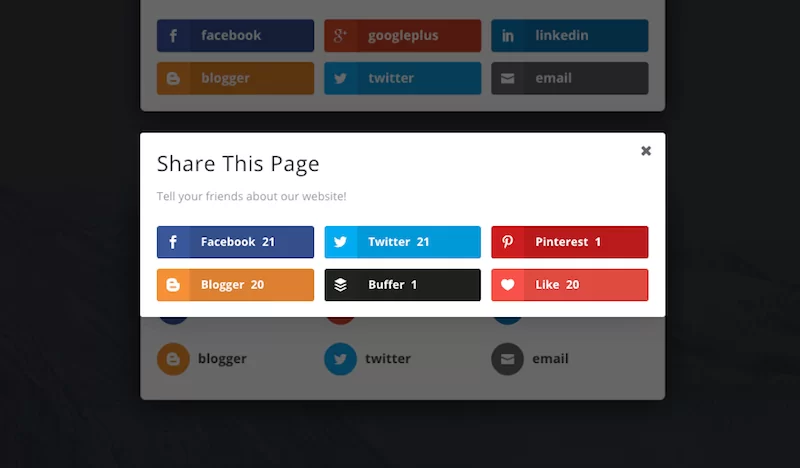 And link the other placement options, you can design the buttons, change color and decorate it as per your requirement.
Monarch Flyin
The fly-in social buttons are quite effective in terms of conversion, more so because they look good. In a way, it surprises the user with a fancy flying social button option.
Monarch gives you the placement option for the fly-in as well. You can make it fly-in from the corner of your site or the middle button of your site.