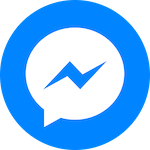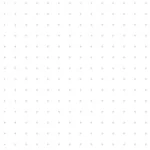 Popular Facebook Messenger Alternatives
WhatsApp
Telegram
Signal
Google Hangouts
Viber
Are you looking for the top Facebook Messenger alternatives? Well, we have included some of the top alternatives to this popular instant messaging solution that you can use.
Facebook Messenger is a very popular and widely used solution when it comes to online chat, voice, and video calls. You may know more about Facebook Messenger here.
While billions of users use Facebook Messenger every month, there are some better alternatives that are more secure and come with better privacy.
So, let's have a look at the top Facebook Messenger alternatives.
What Are The Best Facebook Messenger Alternatives?
A Quick Price Comparison of Top Facebook Messenger Alternatives.
| Product Name | Featured Image | Free Plan | Min Price | Mx Price | NitDit Score |
| --- | --- | --- | --- | --- | --- |
| IMO | | Yes | NA | NA | 92.5 |
| Viber | | Yes | NA | NA | 92.5 |
| Google Hangouts | | NA | NA | NA | 96.25 |
| Wickr | | Yes | $4.99/month | $25/month | 89 |
| Signal | | NA | 0 | 0 | 95.5 |
| JioChat | | Yes | NA | NA | 91 |
| WhatsApp | | NA | 0 | 0 | 95 |
| OoVoo | | Yes | NA | NA | 86.25 |
| Skype | | Yes | $3.59 | $3.59 | 94 |
| Rocket Chat | | Yes | $7/Month | $35/Month | 92.5 |
| Telegram | | NA | 0 | 0 | 95 |
| Slack | | Yes | $2.67/user/month | $5/user/month | 93 |
| LINE | | Yes | NA | NA | 88.75 |
| WeChat | | Yes | NA | NA | 85 |
| FaceTime | | Yes | NA | NA | 94 |
The IMO app is perhaps one of the oldest video calling apps present in the market. With more than 200 million users, it has always remained a popular choice to make free video calls. It supports high-quality video calls from your device. From personal chat to group chat, you can do it all in this app. Apart from that, it...
Even the Editors of Google Play Store loves Viber. With more than 800 million happy users, Viber is one of the best alternatives to any of the top chat app. The best part of Viber is that it allows users to create a group of 250 people. It might sound like chaos, but if your business requires such a huge...
Google Hangouts needs no introduction. One of the popular products from Google, Hangouts is a very handy platform for instant messaging and communicating with your team. You can use this software for free to communicate with a large group. While it might not be as popular as WhatsApp when it comes to regular messaging apps. It offers all the features...
Wickr is a safe end-to-end encrypted platform for team collaboration and communication software. You can use the software for private messaging, group messaging, video conferencing with complete security. It offers you all the important requirement such as secure connection, video conferencing, file sharing, bots integration and more. This software can be a great option for business communication and share important files...
Wickr is extremely user-friendly and easy to use.
Wickr offers end-to-end encryption, meaning that your messages are completely secure and private.
It allows you to set expiration times for your messages, ensuring that they will self-destruct after a certain period of time.
Wickr offers a variety of features that allow you to customize your experience, such as message Retraction and Stealth Mode.
There are better free software available
Signal is known as one of the highly secured messaging platforms. You can use the app to communicate with your contacts privately. It comes with end-to-end encryption to make sure that your messages are secured. Many well-known personalities openly expressed why they prefer Signal over other instant communication apps because of the privacy that Signal offers. Here are some of...
Completely free & open-source
State-of-the-art end-to-end encryption
Instant text messaging
Voice & video calling option
Share photos, video, files
Requires a phone number
You might feel lag at times
Relatively new & unknown
JioChat is a relatively newer video calling app that has been developed in India. You can experience rich messaging on this app. You can send files, videos, pictures, doodles, emoticons, audio notes, and hundreds of stickers using the JioChat app. The app supports a group of 500 members, which is enormous. It might look chaotic, but you never know the requirement, right? If...
Free to use
make video and auto calls
Share rich media
Create your own groups
Use it for business communication
Publish video stories
There are other apps with better security
User data privacy
WhatsApp is the most popular instant messaging app used by over 2 billion people. It is free & easy to use. WhatsApp is owned by the Meta team, the company behind Facebook. You can quickly add a contact on your phone and start a conversation. Along with text messages, you can use WhatsApp to make voice & video calls for...
Completely free to use
Text messaging
Voice & video calls
Photo & file sharing option
End-to-end encryption
Mobile & web version
Need internet connection
Use needs a smartphone
Need to save contact
Can be Annoying
One of the lesser-known video calling apps present in the market is ooVoo. This video calling app allows users to make seven people at once. You can create and share videos with people from all around the globe using the ooVoo app. It can also be used for sending videos, text messages, and images to your friends. Apart from that, it also...
Are you looking for the best Skype alternatives, you will find some of the best communication software in this article that are similar to Skype. Skype has been around for years, it used to be the most used web call and communication system before existence of most of the communication platforms like Whatsapp and others. The simple interface of Skype still...
Allows you to make free calls to other Skype users
The quality of calls is generally very good
You can also make paid calls to mobile phones and landlines at very reasonable rates
Very user friendly and easy to set up
Comes with a range of features such as instant messaging, video calling, file sharing, etc.
Calls to mobile phones and landlines can be expensive in some countries
The quality of calls can sometimes be poor if you have a poor internet connection
Some features, such as video calling, require a paid subscription
There have been security concerns in the past with Skype
Now that we know the real purpose of Rocket Chat, it's time to check how exactly this platform works to provide data protection and security to its users.  Firstly, it is a comprehensive platform designed both for individual users and a team. The platform allows users to create private or public channels depending upon their need to start a conversation. ...
Offers a completely free plan
Omnichannel customer support
Unlimited push notifications
Team collaboration option
Completely customizable
Some users complained about stability issue
Premium plans can get costlier
Telegram is a cloud-based mobile and desktop messaging app that you can use for messaging as well as making voice or video calls. Telegram is particularly popular among users to create groups and have private discussions within a closed group. The app has grown over the years and has become like a social app that is preferred by many users...
Completely free to use
Tight security & privacy
Send text messages
Make voice & video calls
Share photos, videos, files
Groups with up to 20K members
Group video calling option
Live streaming option
Need a phone number
Collects your data
Limited userbase
Slack is popular worldwide for its constant updates and innovations. An advanced and easy-to-use interface makes the software a popular choice among team collaboration software. Users will get an integrated compose button for quick message writing and options to edit it briefly before actually posting it. Also, changes with commands and apps have made Slack even more accessible and quicker...
Allows for quick and easy communication between team members
Use the software for free
Can be used to share files and other resources
Has a search function that makes it easy to find past conversations
Can be accessed on mobile devices as well as web
Can be distracting if notifications are not turned off
May lead to less face-to-face interaction between team members
May be difficult to keep track of all the channels and messages