I hope you found a suitable alternative to Telegram in the list above. Now, let's get to know the Telegram app a little better.
Telegram is one of the leading messaging and free video calling apps that is highly secured and offers tight privacy to make sure that your discussions are secure and private.
You can use the app on all different platforms such as Android devices, iPhone, iPad, macOS as well as PC. So, along with connecting with your friends, you can use Telegram for your business.
You can create private groups and start a discussion. Many small businesses are already using Telegram for discussions with team members as well as clients.
You can use this app for chatting, audio calls, video calls, sharing files, and expressing your emotions with smiles and stickers.
Telegram gives you the option to create a group with upto 200,000 members making it a great discussion app even for big enterprises.
Along with one-on-one video calls, you can make group video calls. So, this free app can very well replace popular paid video conference software alternatives.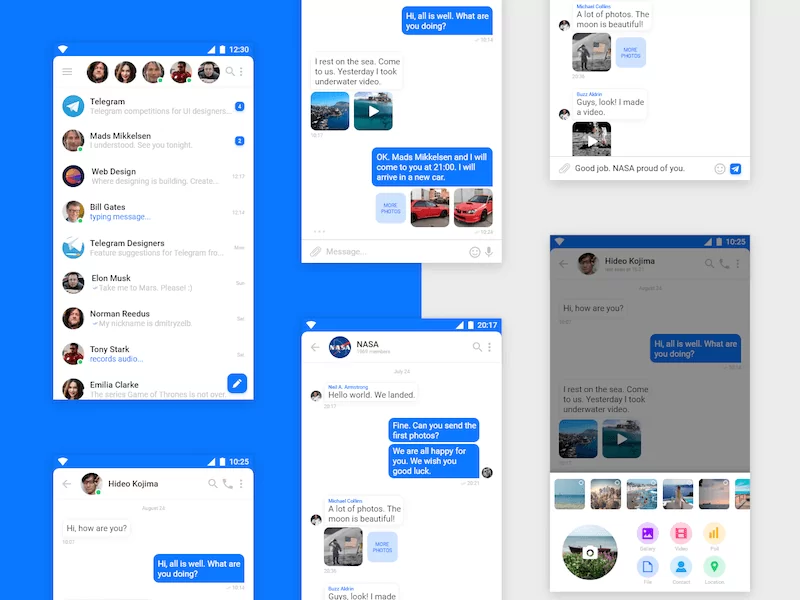 Top Features of Telegram