The most popular alternatives to StreamYard that you can use. If you are looking for the similar products, we have listed the best options in this article. Before that, here's a list of featured options that you must have a look at.
Are you looking for the top StreamYard alternatives? Well, we have listed the best software like StreamYard that you can use for live streaming your programs.
Before you move ahead with the alternative solutions, you can read our StreamYard review to understand how this product can help you.
With businesses moving towards a remote working model, the use of live streaming solutions has increased substantially in the recent past and it is going to grow further. It can also be a great revenue-generating solution for individuals by streaming different activities be it music, gaming, or events.
All you need is a good live streaming solution. While StreamYard is a very useful solution, let's have a look at the other available solutions as well.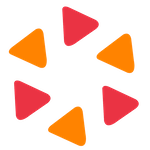 Be.Live is designed and developed for all kinds of video producers across the globe. The platform is packed with features like video customization, company logo addition, video graphics addition, animated text integration, and so forth. Similar to some of the best video streamers, you can also change and customize your live video background using Be.Live. The best part is that...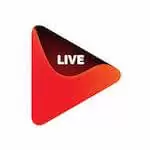 With OneStream you can live stream your videos to more than 40 different social platforms like YouTube, Facebook, Twitter, Vimeo, Twitch, and others making it a comprehensive solution and a great alternative to StreamYard.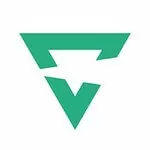 A cloud-based live streaming platform, Lightstream will make it quick and simple for the users to go live in a minute. Everything you need to live stream your videos will be right on the browser. Create a professional-quality live stream with Lightstream. You have the option to customize the screen as per your need.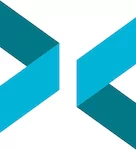 XSplit Broadcaster is another popular name among the live streaming solutions and can be a very good alternative to StreamYard. You can use this software to stream your events or record it to stream it anytime later.
Q1. What Are The Top StreamYard Alternatives?
You can use StreamYard alternatives like Twitch, Restream, Uscreen etc to live stream your videos.
Q2. Are The StreamYard Alternatives Free?
No, most of the mentioned streaming solutions are paid software. However, some of them offers free plans with limitations.
Q3. Can I Use Facebook Live Instead of StreamYard ?
Yes, you can. However, both are different. While your Facebook live will only reach the Facebook audience, the users use software like StreamYard to record streams or to steam to multiple platforms at a time.
StreamYard Alternatives Price Comparison
Quick price comparison with the top alternatives
NitDit is reader-supported. Our post may contain affiliate links, when you buy through links on our site, we may earn an affiliate commission.