Signal is a completely free and open-source messaging platform with a high level of security and privacy. If you are looking for an encrypted communication system, Signal is certainly one that you need to check.
Some of the biggest names in the industry recommend Signal and the app has grown by multiple folds in the recent past.
We will look at the best alternatives to Signal in this article. But before we look at the alternatives, let's look at how Signal can help us.
A platform with tight end-to-end encryption and a tight focus on privacy, Signal is an app that will make your communication safer. You can use Signal to share any files such as images, GIFs, videos, and other files safely. You can also make voice & video calls from anywhere in the world for free. (including international calls)
You can also create groups for your family, friends or your professional work-related groups and share information, files, photos safely. Signal is available on the web as well as all mobile platforms. So, you can simply install the app from the app store and start using it.
There is no big corporation behind Signal, it runs with donations. So, it is a non-profit organization that is created to make communication free, easier and safer.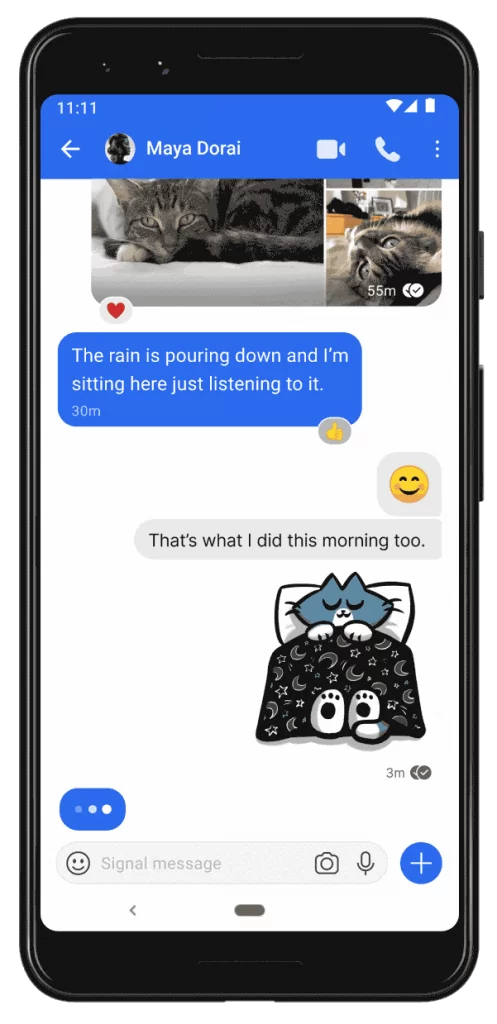 Here are some of the testimonials by the top names in the industry.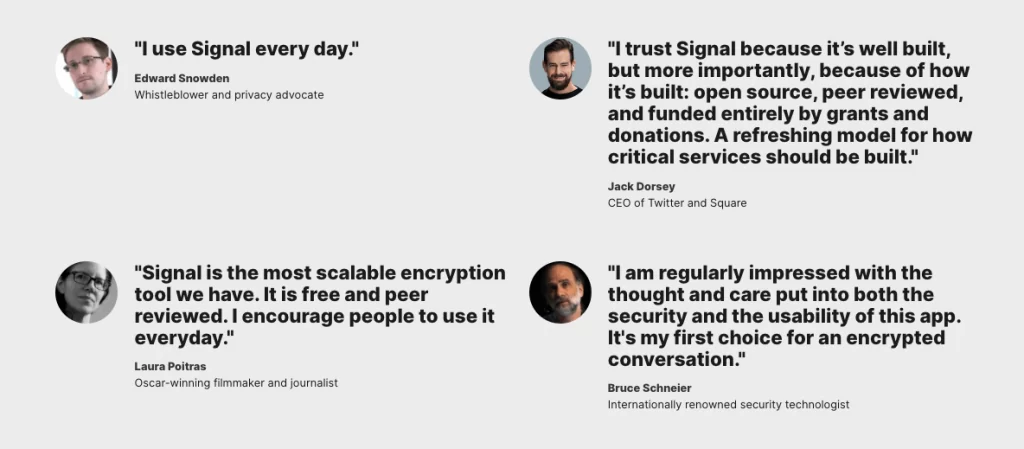 Also, there was a recommendation by Elon Musk to use Signal.
Signal Pricing
Signal is a completely free messaging app that runs with user donations. If you are a Signal user and wish to donate, you can visit this page and pay your donation.