ShipStation is perfect for people who enjoy automating their stores. You can set up all of your products in bulk, send invoices and purchase orders to customers, print return shipping labels, and much more.
What makes it stand out from other apps is that you can create a virtual U.S. address where your customers can have their items shipped straight to before they get them at home.
It is ideal for people who want to ensure they don't break any laws, like avoiding sales tax collection. It has a lot of integrations, including PayPal and eBay. It also integrates with apps like Zapier or Indigo, which can automate many processes in your store.
If your focus is on full-fledged automation, this is the best choice. ShipStation offers a lot of plugins and discounted rates for developers. It's easy to integrate with other apps and lets you ship products using USPS, UPS, and FedEx.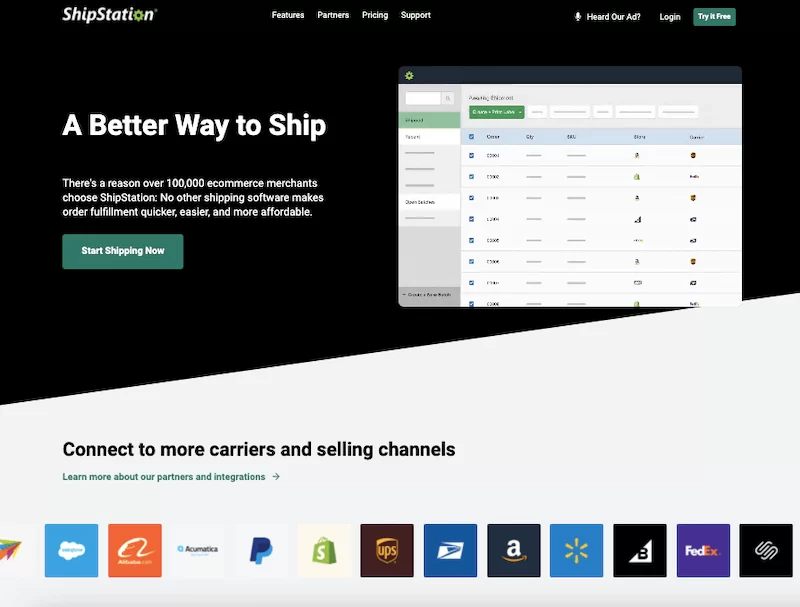 Top ShipStation features:
Automate almost all of your store's processes
Include a virtual U.S. address for customers on the other side of the border
Integrate with more than 100 apps and services
Quick to set up and start dropshipping quickly
Pricing — Monthly plans start from $9