Product Hunt has been a great platform for the tech entrepreneurs and product developers to create an initial impact by showcasing the product.
You will find new product launches every day on the platform. You can browse their homepage to find the new launches and go through different categories if you are trying to find some specific type of product.
The simplicity of the site and the layout makes the platform clutter-free to find the best products from various niches. From websites, and SaaS products to mobile apps, you can find all different types of products on this platform.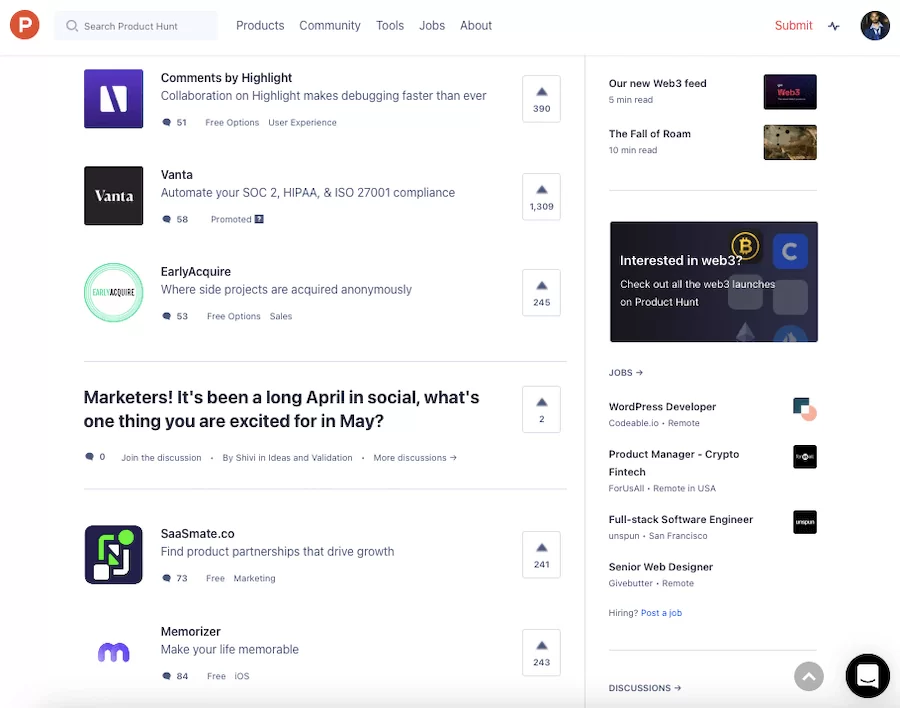 Along with being the product launch platform, Product Hunt also acts as a community of developers and product owners. You can join the platform and get engaged with the products that you are interested in.
If you are planning to launch your product on the Product Hunt platform, it is important to create your profile on the platform and be active around other products before you launch your own product.
Product Hunt Profile
The platform comes with a beautiful profile page for the users and has the follow option like Twitter so that you can follow other users on the platform.