Want to keep your Pinterest account private? Well, we will have a look at the process in this article.
Pinterest has become one of the top traffic-driving sources for bloggers and marketers in the recent past. 
Pinterest is visited by more than 400 million users every month. So, it's a goldmine for marketers to promote products and services. 
The popular image-sharing platform is growing very fast and unlike in the past, the number of male users is increasing rapidly along with the female users. 
If Pinterest is so popular why would someone like to keep things private?
So, let us answer this obvious question first.
Pinterest is an image-sharing platform, somewhat like Instagram but it is different in many ways.
Unlike Instagram, Pinterest is primarily a web-based platform. It is more of a search engine than a social networking site. 
Users generally visit Pinterest to publish their content or search for content in different niches. 
Here are a couple of reasons why a user would like to make Pinterest private
How to Keep Your Pinterest Account Private?
First, you need to decide on what level you want the account to be private. If you just want to keep your content away from the search engine, there is a simple option to get that done.
Go to your Pinterest Account Settings > There will be an option to hide your profile from the search engine, you can enable to block search engines for your Pinterest profile.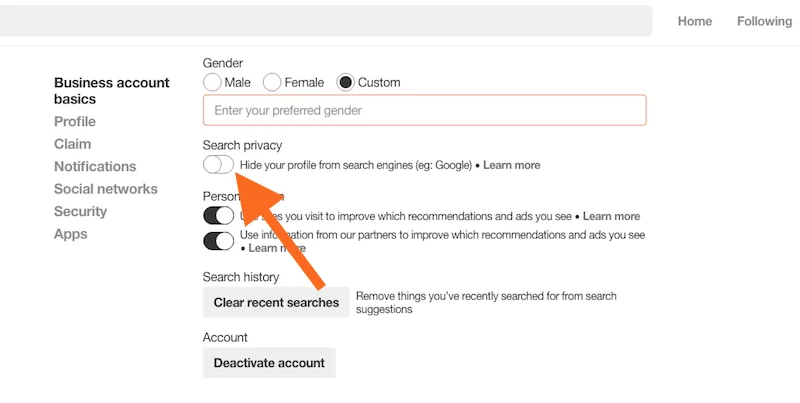 Creating Secret Boards
Pinterest gives you an option to create a secret board and Pin the images that you wish to hide from others on the site.
Pinterest introduced the secret board feature in 2012 to give users an option to keep their activity private on Pinterest. None of your Pins that you have Pinned on a secret board will appear in the home feed of the site, in the search or anywhere else on Pinterest.
How to Create a Secret Board on Pinterest?
The process of creating a secret board is quick and simple. It is the same as just creating another board on Pinterest, you just have to enable the option to keep it secret.
You can enable the option while creating the board, you can also make any existing board secret by clicking the option.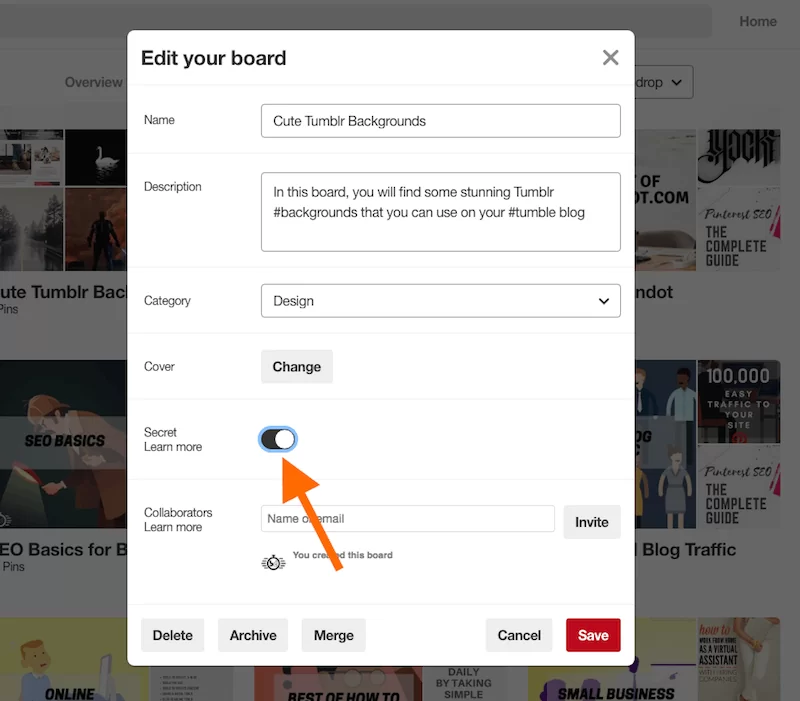 Once you make a board private, all the activities on that board will be private and no one will be able to view your content unless you invite someone to visit that private board.
This functionality can be very effective when you collaborate with someone on any project and want to share screenshots related to the project.
Final Word
Hope you find this quick tutorial helpful. We will be creating a lot of content around Pinterest in the new few months, so don't forget to subscribe to your newsletter or visit our site regularly to learn more about digital marketing and social media marketing.