Are you looking for the best podcast name generators? We have listed the top tool that you can use to find an attractive name for your new podcast show.
Podcasting is a great way to share your passion with the world. But the most crucial thing in any podcast is a great name. Naming your show can be difficult, but these tools will help you come up with creative ideas for new podcasts.
Naming your podcasting is not as easy as it seems. There's a lot to think about. What type of show is it? Who are the hosts? Where does it take place? Does your podcast have elements of comedy or drama?
It can be hard to come up with an idea that matches everything you want in the name, but these tools should help make things easier for you. Creating a name for your podcast can be difficult, but it doesn't have to be!
Here's a list of tools that will help you generate podcast names and brainstorm creative ideas. Check out this comprehensive list below to get started today!
Don't miss our list of top podcast hosting platforms.
01

. Kopywrite Kourse
Kopywrite Kourse is a popular name generator for podcasts. You can start with one word or combine words to create a catchy title. It also provides some prompts to take away all of your hassles.
This tool is a boon for copywriters because it's a great way to generate new ideas for names and slogans. All you have to do is enter the main keyword or a few words, and Kopywrite Kourse will spit out some copy for you.
This tool prompts to generate new ideas for different kinds of podcasts. Entering one-word yields results like 'Laugh It Off'. Combining two words can yield names like 'Skies High' after combining 'Sky' and 'High'.
The great thing about this generator is that it's not only limited to the names of podcasts, but you also get creative inspiration for blog titles, book titles, and company logos. You also get good control over your suggestions. The downside is that it doesn't offer any suggestions without being prompted by input from the user.
This tool is very useful for those who are looking to create a name quickly. It has prompts that come up with new ideas without the need for input from the user.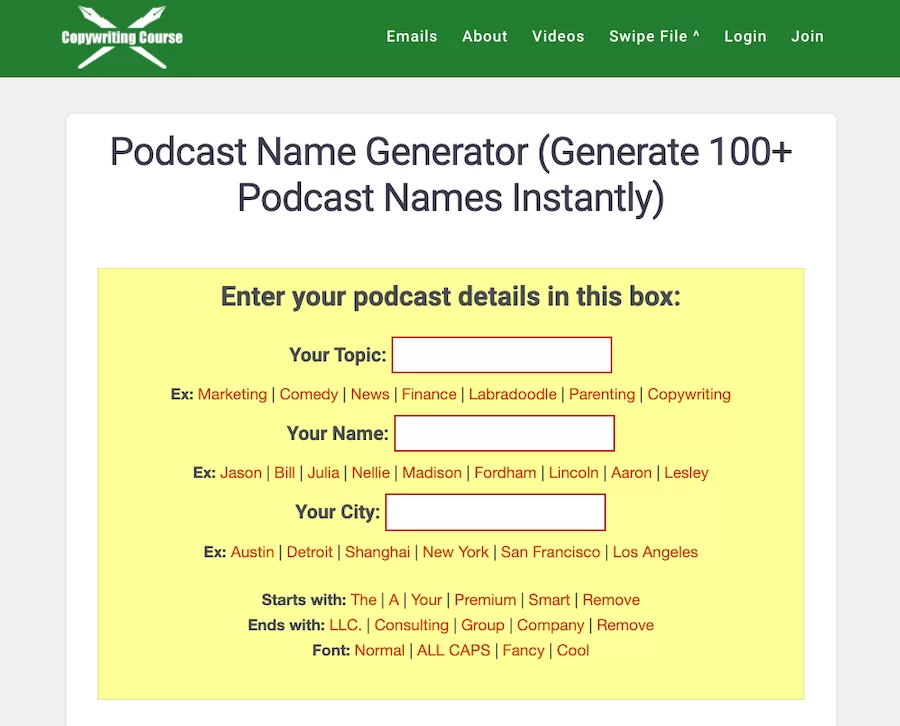 02

. Business Name Generator
This one is also a very popular choice and is very easy to use. You simply enter the words into the generator's form, and it spits out a list of suggestions based on those terms.
The tool was developed and designed to help businesses in the process of making a name for themselves. You can filter your results by word length, alphabetical order, and amount of syllables to make it easier.
The business tool also offers you options like social media domains that will be available once you're finished with your company's new identity and resources that might help you out along the way!
All you have to do is add the keyword you want to use in your company name, hit the "generate" button on this awesome website after filling out the form, and voila! You will find a list of suggestions.
You can also search for a theme at the name of your podcast if you're looking to go with something like "The Daily Dose" or "Brunch and Banter."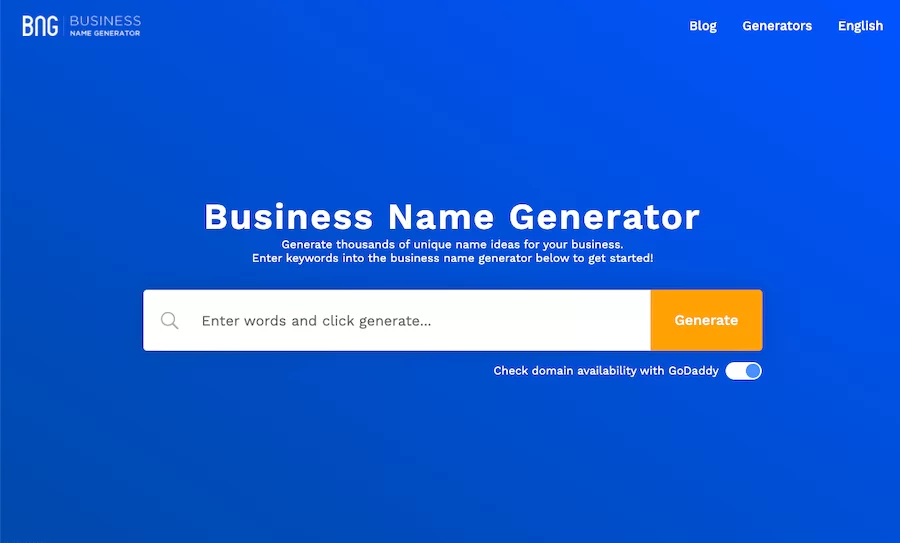 03

. Crowdspring Name Generator
Crowdspring Name Generator is a tool that will help you generate name ideas for your company.
This one is especially useful because it offers suggestions based on what domain names are available and how many people might be looking up the various combinations of words in Google.
You can also search by category if you're struggling to find something that fits with your brand's original ethos.
Crowdspring Name Generator not only generates cool business names but also provides social media domains as well! There are links provided so when you need additional help, there's easily accessible information just waiting for you to use and explore all the possibilities to give your new venture the perfect identity!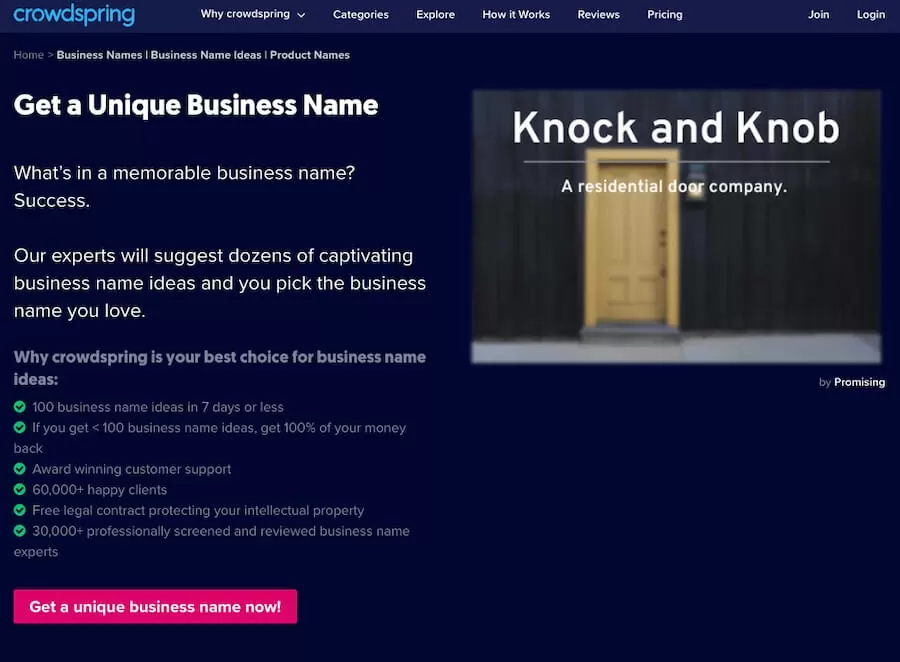 04

. SquadHelp
SquadHelp has been a cool way to find name ideas for podcasts, startups, and even books! The interface is a little different than the others so it's worth trying.
SquadHelp lets you generate words that go into your business or book title based on keywords that are relevant to what you're looking for. They have lists of domains available if you want more options to choose from when it comes time to register an account with Squarespace, Twitter, or Facebook.
This name generator isn't going anywhere anytime soon! It has been around since 2011 but doesn't seem any worse because of its age; in fact, new features are being added all the time, which may make this generator stand out among other choices such as Namechapel.
The plugin allows you to generate a new name for your podcast or blog based on your selected theme. It also shows the domain availability in real-time, which is always an added bonus when it comes to registering accounts with social media networks such as Twitter and Facebook.
This one has been around for a long time now but is still doing well in the market. Although there are a lot less options than what Namechapel provides, this generator does have some unique features that are worth checking out if you're looking for inspiration.
The plugin generates ideas from scratch, so don't expect any past projects or anything close to what other generators provide; however, they do include plenty of details about each idea which may help spark creativity even more.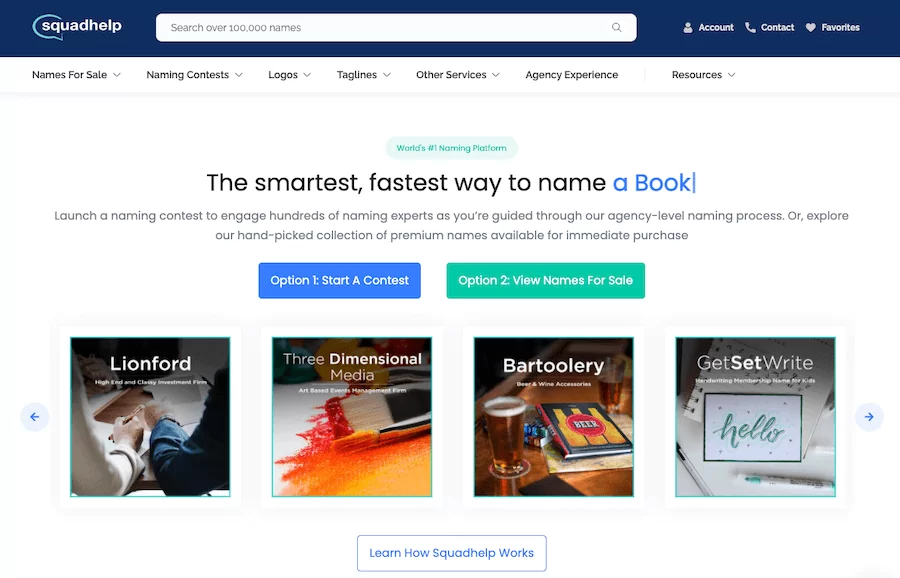 05

. Portent Podcast Name Generator
The Portent podcast name generator is a simple, yet powerful tool that can generate names for any type of show in mere seconds. It's also the most basic one on our list but it does come with some unique features, including pre-loaded ideas and an export option.
Overall, with a straightforward interface and creative potential, Portent name generator could be the perfect choice if you're looking to get started quickly without having to put in a lot of effort.
This is another great option for anyone who doesn't want to waste time figuring out the name of their next podcasts.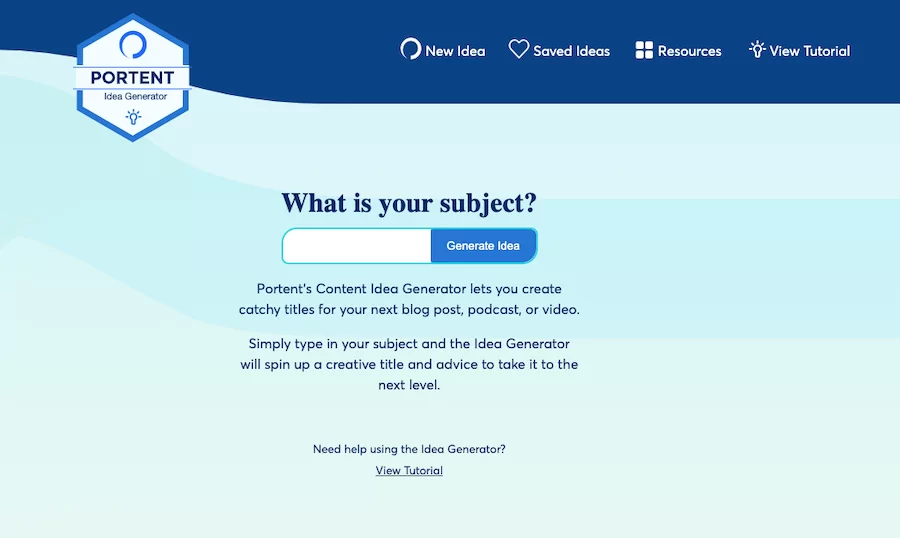 06

. BizNameWiz
BizNameWiz is another very popular option for anyone looking to create a professional-sounding podcast title.
It's also more of an advanced option, so it might not be the best choice if you're just starting and don't have much experience with this kind of thing. If you've got some idea about what you want your show or company name to sound like, then it can come in handy!
The software also offers a Free and Pro option, so you can choose the one that suits your needs.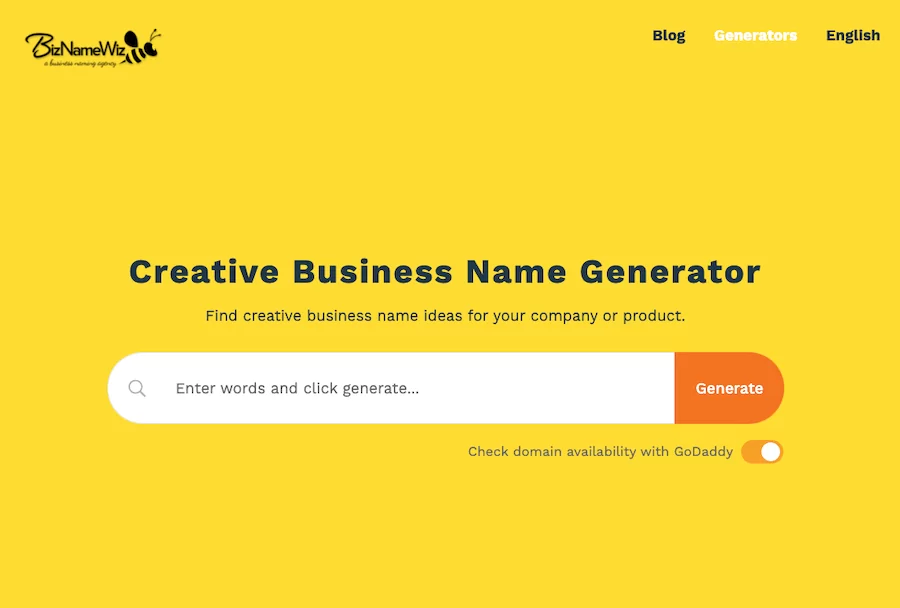 07

. NameBoy
NameBoy is a popular business platform used by millions across the globe. The affordable pricing plans of NameBoy offer advanced features such as phonetic spelling and compatibility with international characters!
NameBoy is a mobile-friendly solution and has an expanded character set for non-English languages, making it a perfect option for your podcasts.
Another great thing about this software is that they offer lifetime updates at no extra charge once you purchase their secure copy protection plan. NameBoy deserves a try for sure!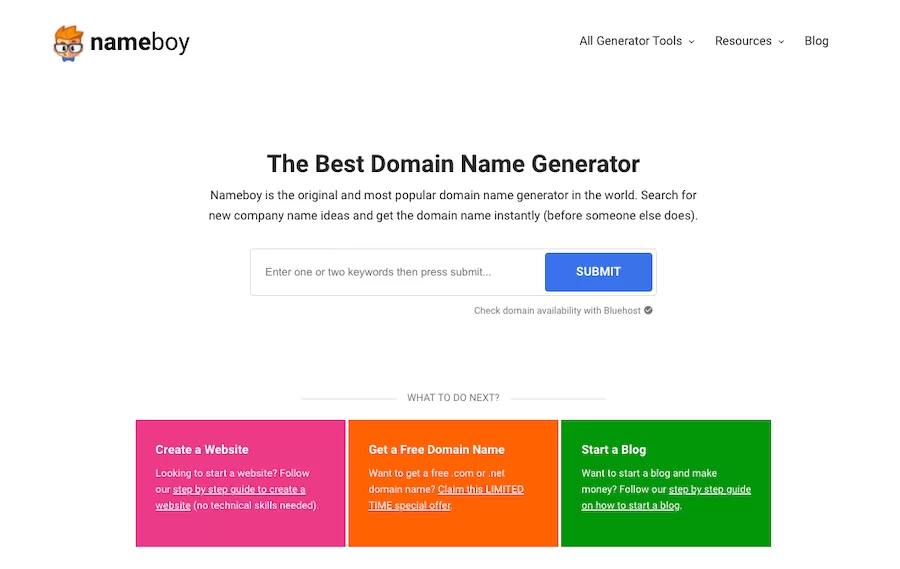 08

. Welder
Naming a show is one of the hardest parts of launching a podcast. But what if there was a way to take the guesswork out of naming your podcast?
Use Welder, the AI-powered podcast name generator. Welder looks at the topics of your show and the overall tone of your content to come up with potential names for your podcast.
All you have to do is enter in a few keywords related to your show, and Welder will do the rest. Plus, if you're not feeling inspired by the name suggestions, you can always ask Welder for more ideas.
So why wait? Give Welder a try today and see how easy it is to find the perfect name for your next great podcast.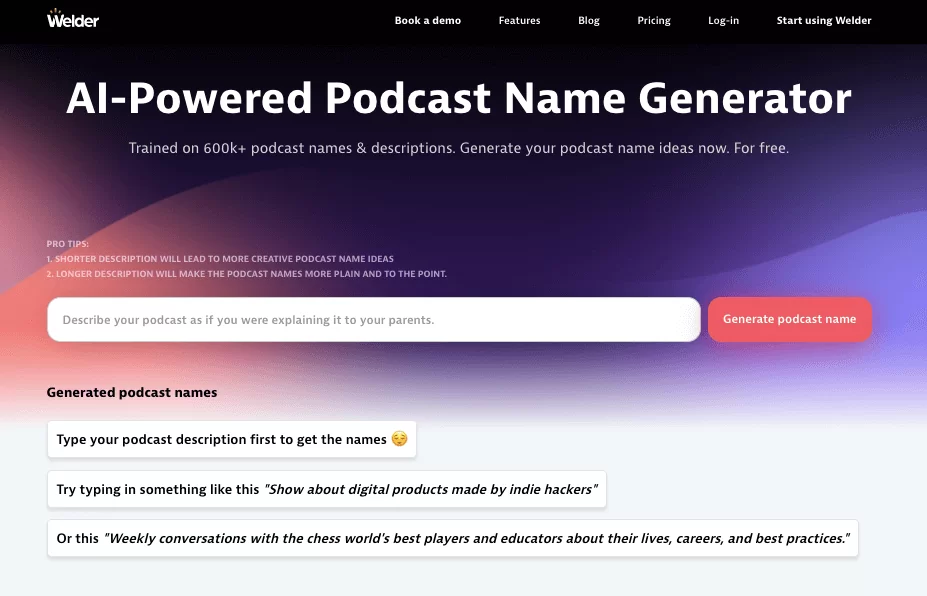 09

. Namify
Namify is a comprehensive web-based name generator that you can use to generate attractive names for your Podcast.
Along with podcasts, this tool can be used for all different social media sites and businesses to get name suggestions. This site can be a great place to start your name search.
It is simple to use, just add a keyword related to your podcast niche and select a relevant category from the dropdown, then you can click on the generate name button to get the suggestion.
You can quickly click on any of the suggested names and check if the domain is available for registration.
Creative Ideas for Your Podcast: The Top 5 Tips
Creating a podcast is easy but making it creative and engaging is a tough job. Here are the top 10 things you can do to make your podcast creative and eye-catchy.
Bottom Line
Podcasting is here to stay for a very long time. Make sure you pick the best one from the top 8 name generators for your next podcast. Happy podcasting!