Pinterest is a popular social media site that you can use to share your content and discover new content.
Though it started as a social site, it is more of a visual content search engine that can send tons of traffic to your website if you are a regular user and create quality content. Once a pin goes viral on Pinterest, it can send you a good amount of traffic for months.
While Pinterest is great, you need to look at other similar platforms that can help you to get an even bigger audience combining together.
So, here are the details of the top Pinterest alternatives.
01. We Heart It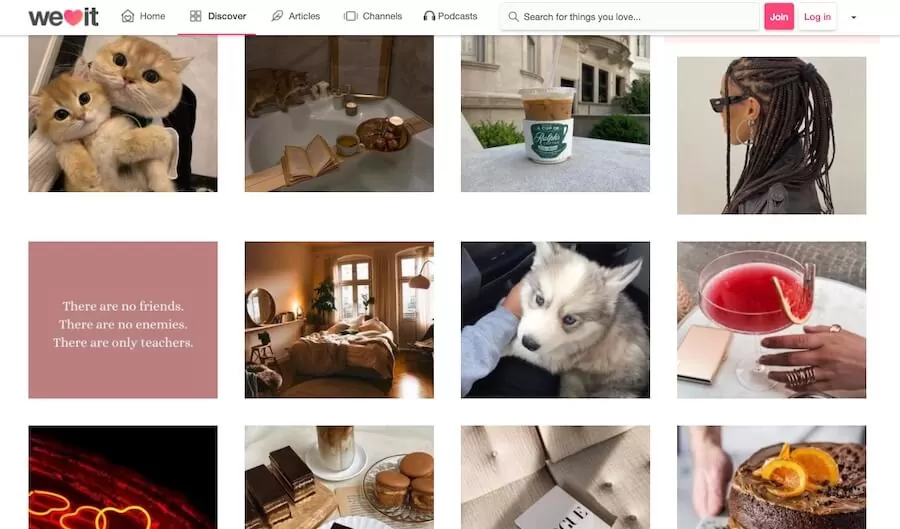 We Heart It has a distinct target demographic than Pinterest, with a female millennial and university student following.
We Heart It was initially designed as a visual bookmarking site. It is thriving to offer Pinterest some serious competition with advanced features such as articles, channels, and a podcasts section.
It's a social networking site where users are encouraged to share and like images of things that inspire them. The Love Button features content that will make your heart pound for the right reasons. You will also be amazed at the various content creators and businesses on this platform.
Like pictures, you'll find several categories in the articles, channels, and podcasts sections.
Best Features:
02. Juxtapost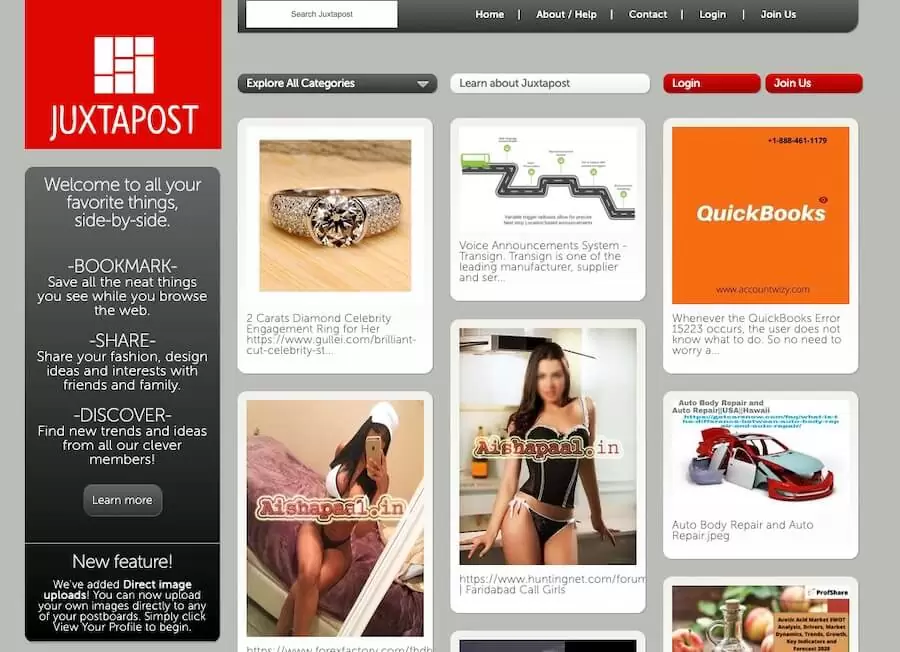 Juxtapost is the biggest platform with features similar to Pinterest & one of the best Pinterest alternatives. It offers a more integrated experience, making it easier for you to market your products and content properly.
Juxtapost was originally envisioned as a solution to be better than Pinterest, with features like an invite-only membership, private boards, tipping access to content creators, and exporting data. Sure enough, after it lagged on innovation, its community still thrived.
Juxtapost allows users to browse and bookmark pictures from the 18 categories available on its website, including Education, Health and Beauty, Crafts and DIY, Sports, and even Pets.
Best Features:
03. DudePins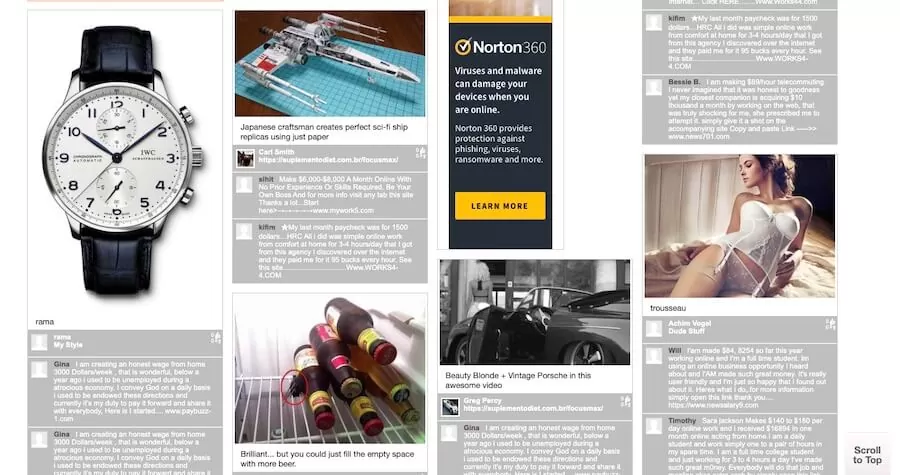 If We Heart It aims at young girls and college students, DudePins aims at men. To put it another way, it's the manly version of Pinterest. Even the website's homepage encourages you to "discover everything manly."
Unlike Pinterest, it lacks the appealing design and interface that makes it everyone's go-to visual bookmarking site but doesn't stop it from attracting due to its abundance of man-oriented content.
While most of the audience think DudePins is the source of the cliché content for men, it offers much more than that. It provides some of the most elegant and sophisticated content. It's a shame it hasn't realized its true potential among its community yet.
Best Features:
04. Designspiration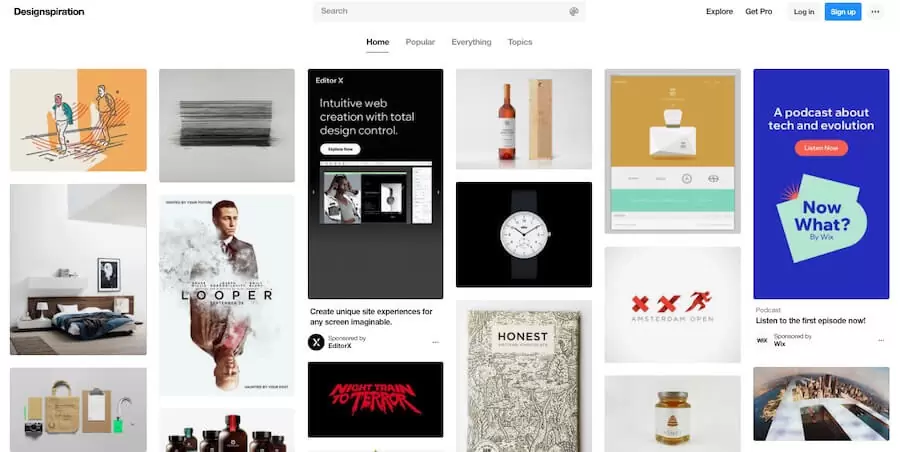 Designspiration's layout and interface would instantly remind you of Pinterest.
If you're a design lover, Designspiration is no less than a paradise to you. People working in the creative industry find Designspiration to be quite valuable in terms of visual representation and navigation.
If you aren't looking for anything particular, you can look for inspiration in the "Everything" section. In contrast, you can easily find inspiration in a specific niche by exploring over 20 categories.
Designspiration's Pro version is also on the horizon as they are building a new tool that will give rise to a new level of creativity. This version will help you create and share your vision boards with your friends and colleagues. On top of that, it is completely ad-free.
Best Features:
05. Dribbble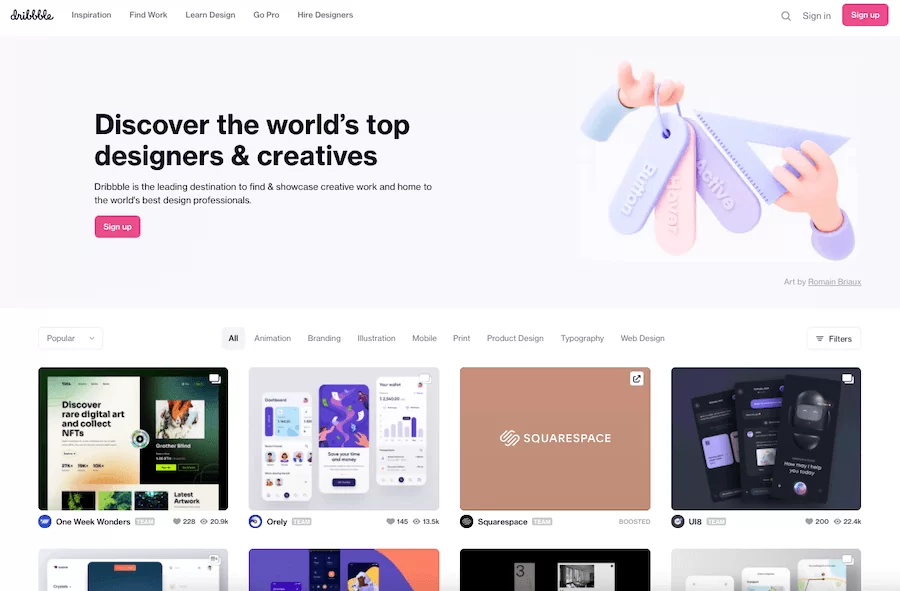 Working almost on a similar note to that of Designspiration, Dribbble is another platform that is built especially for designers and creatives. Dribbble prides itself on being the home to the world's best design professionals.
Simply put, this platform can prove to be a perfect place for digital developers and graphic designers to showcase their work.
To get inspiration, you can choose from over 9 categories, along with various other filters such as color and timeframe. There are also popular and new & noteworthy categories to explore.
If you're looking to buy some designs, you can look for suitable designs in the "Goods for Sale" section. There are plenty of free designs that you can buy too.
One of the best Pinterest alternatives when it comes to web design and other digital product designs.
Best Features:
06. FoodGawker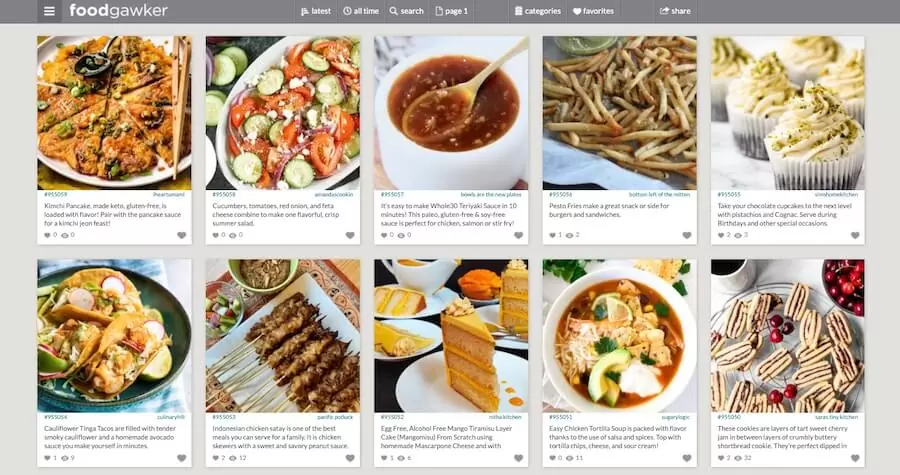 A Foodie version of Pinterest? Who could say no to that!
If you're thinking about cooking something memorable and looking for some inspiration, there's no better site than FoodGawker. It has all the essentials to make you instantly hungry.
The navigation is made very simple for food lovers as they call search from over 30 categories, including pasta, noodles, beef, snacks, starters, and even gluten-free food.
If you've not decided which category to opt for, you can scroll through the latest section that includes the most favorite and most gawked food pictures. Like Pinterest, you can add your favorite content to your favorites by just clicking on the heart-shaped icon. You can also share them directly on your social media profiles, such as Twitter and Facebook.
Best Features:
07. Fancy
As the name suggests, Fancy is a platform that is highly appreciated if you're looking to buy some cool and unique products. It's also a great place to get inspiration for gifts, clothing, home decor, accessories, and much more.
The advantage that Fancy has over Pinterest is that it allows you to purchase these unique products from their site directly. The navigation is kept very simple, and the interface is easy for the eyes. You can easily search through different categories to look for your favorite product.
Fancy acts more like an e-commerce platform than a visual discovery engine.
Best Features:
08. Mamby
Mamby's card-based design interface is very much similar to that of Pinterest. The most significant advantage of using Mamby is its monetary benefits. It's a social media site that rewards its users for uploading content. The only catch is that you'll get paid according to the likes and shares you get on your posts.
It's a relatively young platform that updates your feed as per your interests. Your likes and dislikes button will direct your customized feed, and you'll be constantly delivered with that content.
You can always switch to new, controversial, and popular categories when you're in search of something new.
Best Features:
09. Hometalk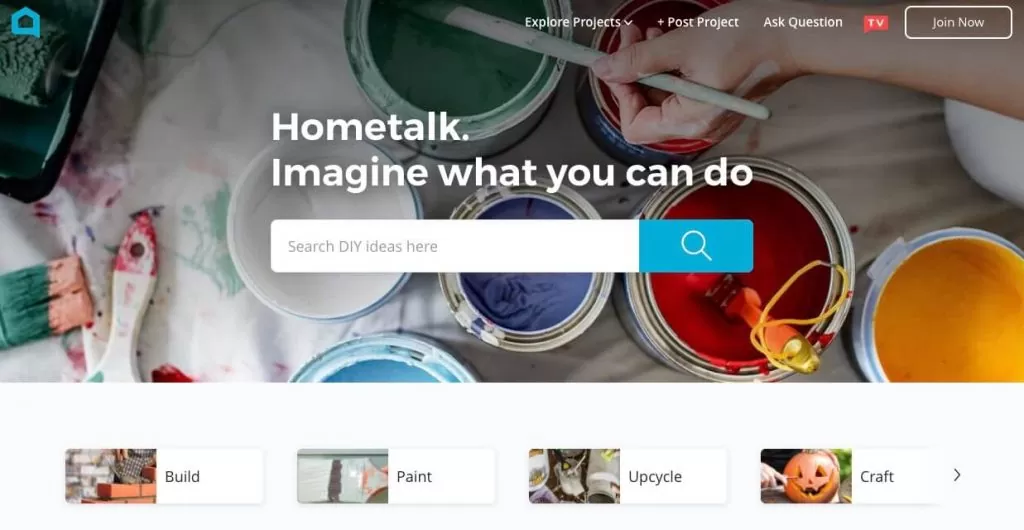 If Foodgawker was the food version of Pinterest, Hometalk is the decor-version of Pinterest. The sole purpose of Hometalk is to help people get inspired by its home decor and DIY home projects.
Although it specifically targets a particular audience or niche, it has still managed to gain a loyal community and is still working to grow every day.
As a home decor lover, it has everything you could've asked. You can explore the various DIY projects for different rooms and spaces such as living room, bedroom, outdoors, and bathroom. You'll also get the how-to guide that will teach you about repair, decoration, craft, and upcycle.
Best Features:
10. Behance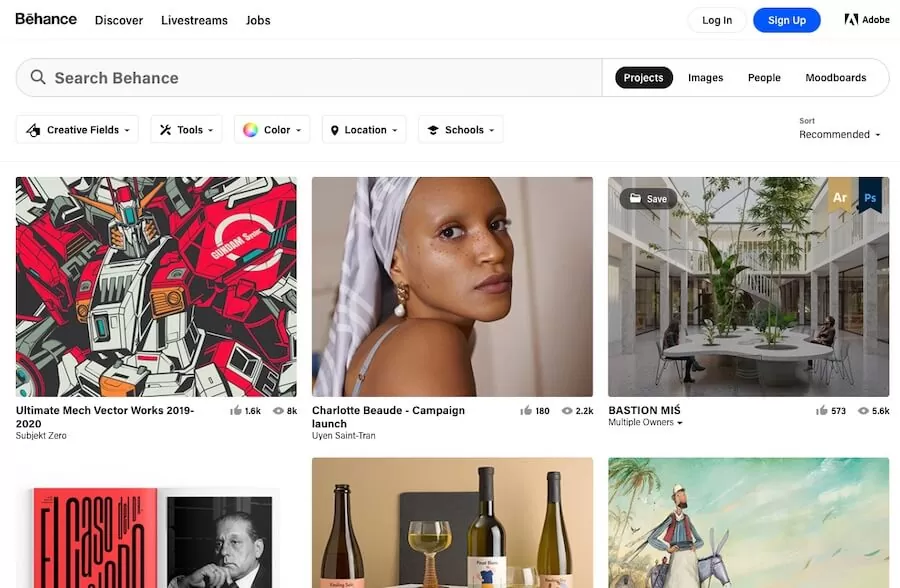 Behance is another online platform that helps creative people share their work. Since its launch in 2006, Behance has continued to gain the popularity and trust of the designer community.
Like Dribbble, Behance has the potential to be a source of inspiration for you. To search for such inspirations, it has provided you more than 10 categories to choose from, such as Illustrator, Photoshop, Lightroom, and InDesign.
If you haven't decided on a specific category yet, you can scroll through the "Best of Behance" category. It further allows you to search through hundreds of graphic designer jobs and post an adequate related job.
Best Features: