Are you looking for the best photo-sharing websites? Well, here we have handpicked a list of the best photo-sharing websites to help you share your creative work easily.
The current generation is full of modern smartphones and cameras. That's why it's been easier to take photos on any occasion.
Taking pictures is easy but the more difficult task is 'how do you share them with your family and friends?' What is important for you; do you want to share the pictures just with your loved ones or want to share them with the public?
In this situation, you need a photo-sharing website that not just helps you share your photo but also classified them into private and public.
That's why we brought you a list of the best photo-sharing websites where you can easily share photos and also store and customize them as well.
01

. 500px
500px is a community-based platform where users can share, upload photos, and connect with the world's fine photographers. This platform offers you immediate exposure and recognition if your photos get approval.
If your photos get enough likes and comments within 24 hours, your photo will feature on popular feed. Or else it will get buried under thousands of photos and it won't be featured on the top in the future. Free members can upload 20 photos per week. Pro members can access more features with no limitations on uploading photos.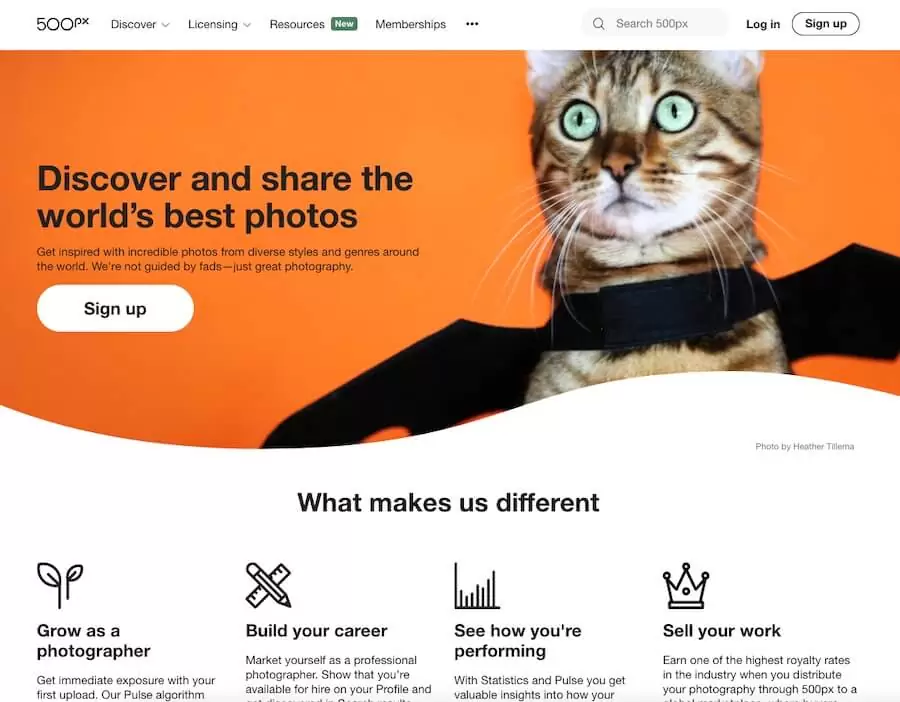 02

. Pixabay
Pixabay is a professional photography community and photo gallery. Here you can explore more than 2 million high-quality photos, music, and videos shared by their talented community members.
You can also join this amazing website by creating an account for free. Upload your HD photos and get a chance to feature on popular feeds. You can also use photos, vectors, illustrations, and film footage materials on your blogs & posts.
Generally, free materials can only be used with restrictions. But if you have a Pixabay license, you can upload photos without restrictions and also download the highest quality pictures.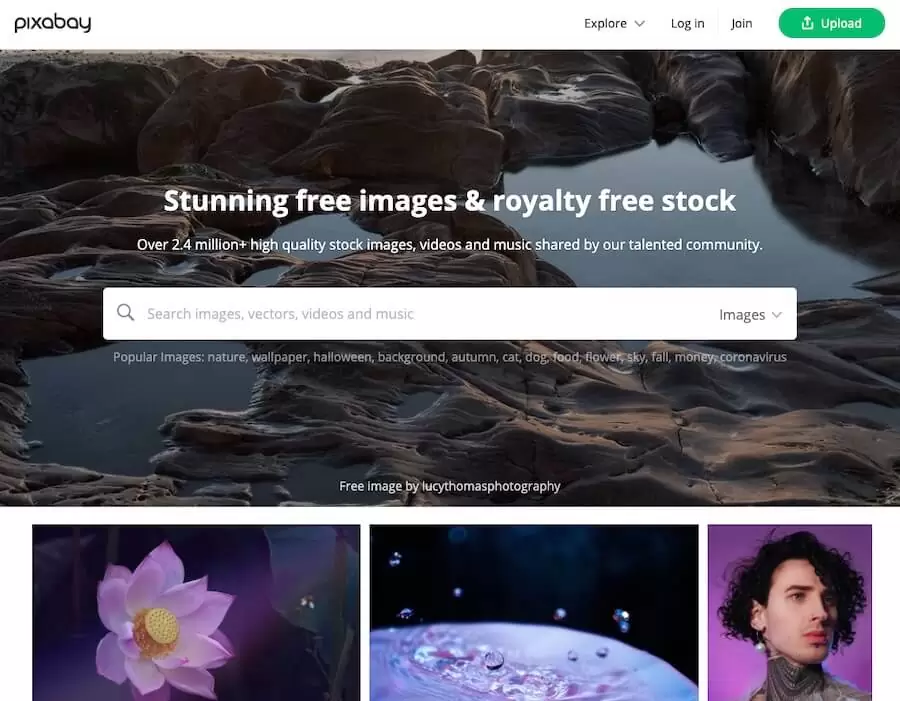 03

. Flickr
Flickr is one of the world's oldest and popular photo-sharing websites. Flickr showed the world a different aspect of sharing photos. This platform is mainly for professional photographers where they can build communities such as macro photography, conceptual photography, etc.
Due to its large community and skill levels, Flickr offered a Pro account feature to its users. Here users can get 1TB of space and unlimited photo uploads to their account. Free account is limited to only 1000 photo uploads.
04

. PhotoBlog
PhotoBlog is a complete photo blogging website designed to help beginner and professional photographers to share photos. Not only share photos, but they can also create stories with photos.
If you want to start your career in a photography blog, this is the right platform to get knowledge from experienced bloggers. PhotoBlog tends to create a social network community to solve queries of willing users. With PhotoBlog, organize photos into albums and give them captions to feature on your blog.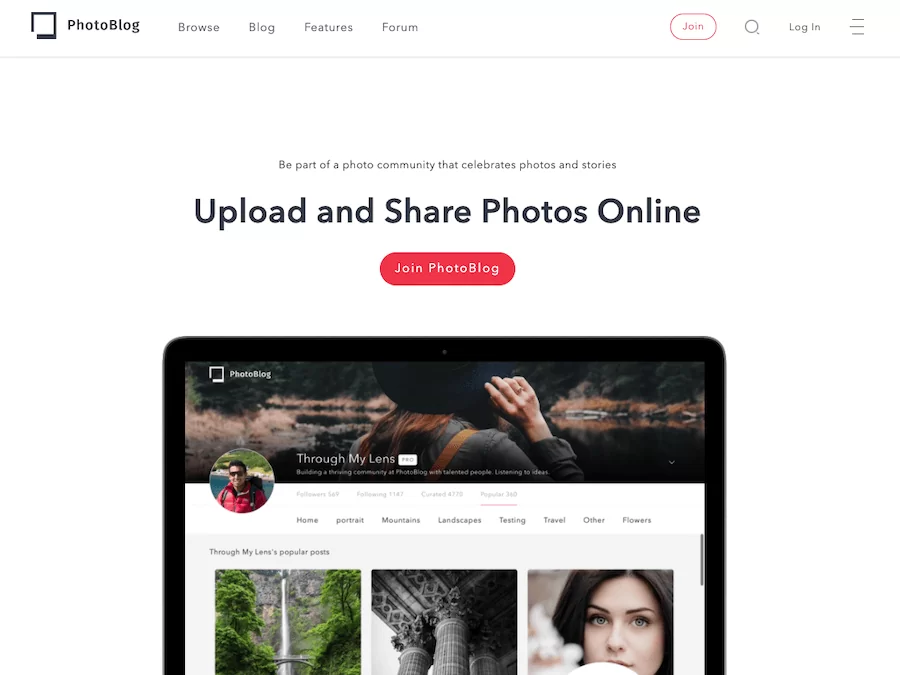 05

. 1x.com
1x.com is a professional photo gallery and art curation platform. This website is quite different from other photo-sharing websites. Here experienced and professional photographers upload their photos.
The photos aren't directly published by users until it is approved by a group of world-class photographers. Known for its high-quality photos and reputation, 1x.com has different categories such as Wildlife, Action, Street, and Fine Arts. Approved photos are published with the photographer's name. It helps them get popularity and fame.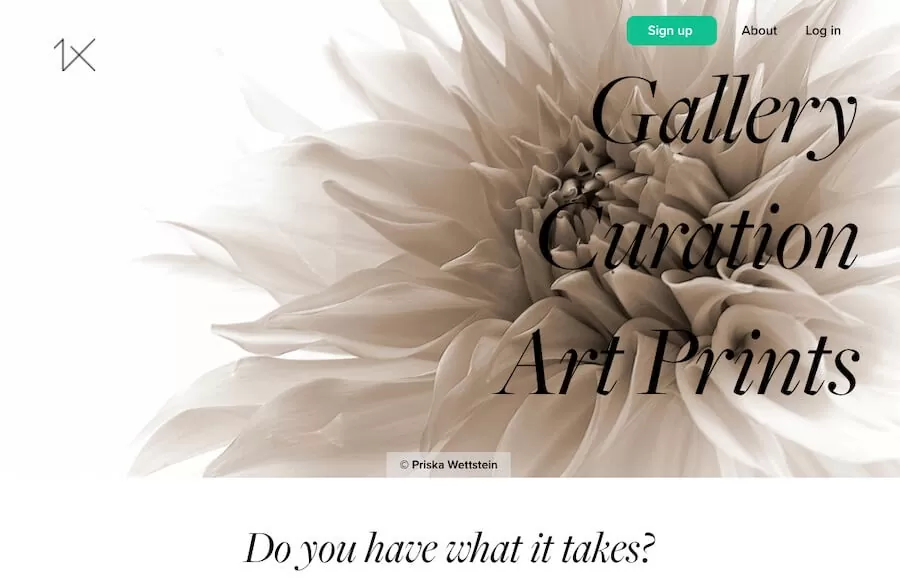 06

. Unsplash
Unsplash is an art gallery website where photos are shared or donated by both professional and beginner photographers. The photos of Unsplash are mostly used by bloggers and editors that can't be copyrighted.
There are various categories that contain thousands of free-to-use photos. Users can also select photos from trending or recently uploaded photos. You can also share your fresh and high-quality photos on this platform.
If your photos get approved, your name will be featured and you can get an audience for your creativity.
07

. PostImage
PostImage is a super fast and highly responsive photo-sharing website. Here you can edit, resize, and upload your photos without having an account. You can upload photos via copy & paste, URL, drag & drop files, or click to choose from folders.
If you create an account, you can explore more features of this platform such as generating links to share your photos and organizing them into galleries. The platform is completely free to use. The only disadvantage of using the platform is that it only allows uploading images under 8 MB.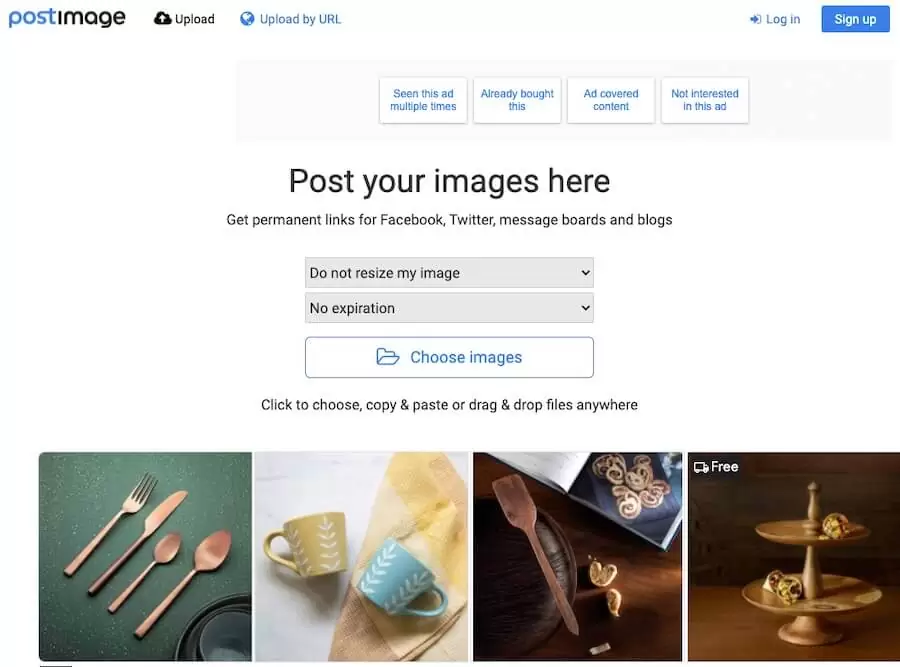 08

. ImageShack
ImageShack is an easy to use photo sharing website that gives you full control over your privacy. Here you can share a single photo or even a complete album without compromising with the quality.
For business purposes, ImageShack also hosts photos for your forum. That way you can quickly upload pictures and get links if you need them. The website won't give you unlimited storage for your photos but it does offer 10GB free storage per month which is quite good for occasional uploaders.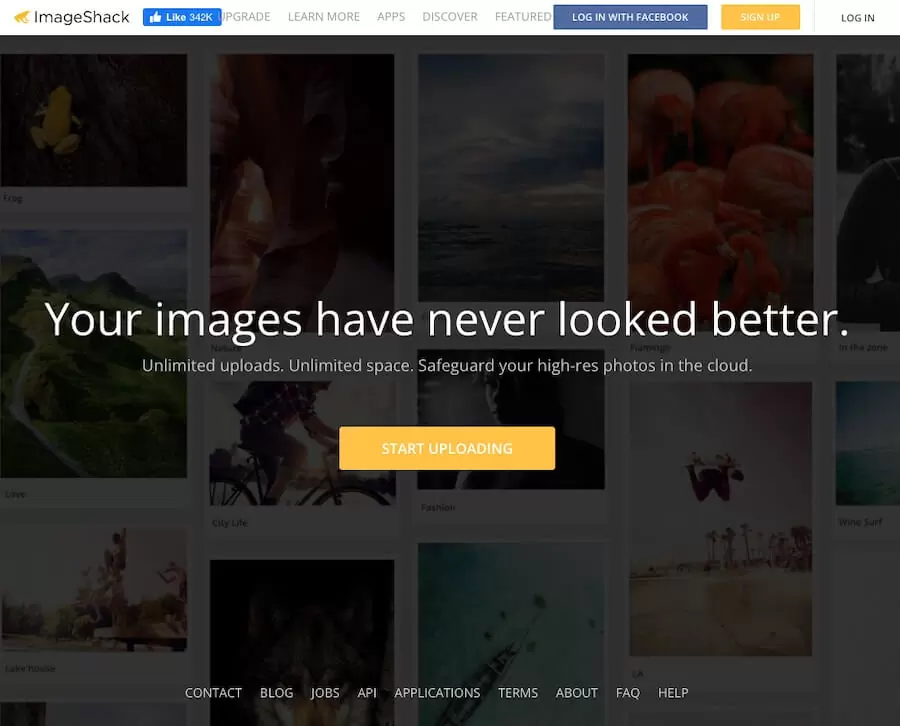 09

. Google Photos
Google Photos is a free photo storing and sharing platform. It is not a direct website where you can share photos. Besides, it is a medium that helps you share photos on other social media platforms such as Facebook, Twitter, Instagram, etc.
Google Photos is also a great backup solution where you can store your photos and videos. There are no limitations on storage. Once your media is uploaded, you can download the same size of photos even if your gallery lost all of your photos.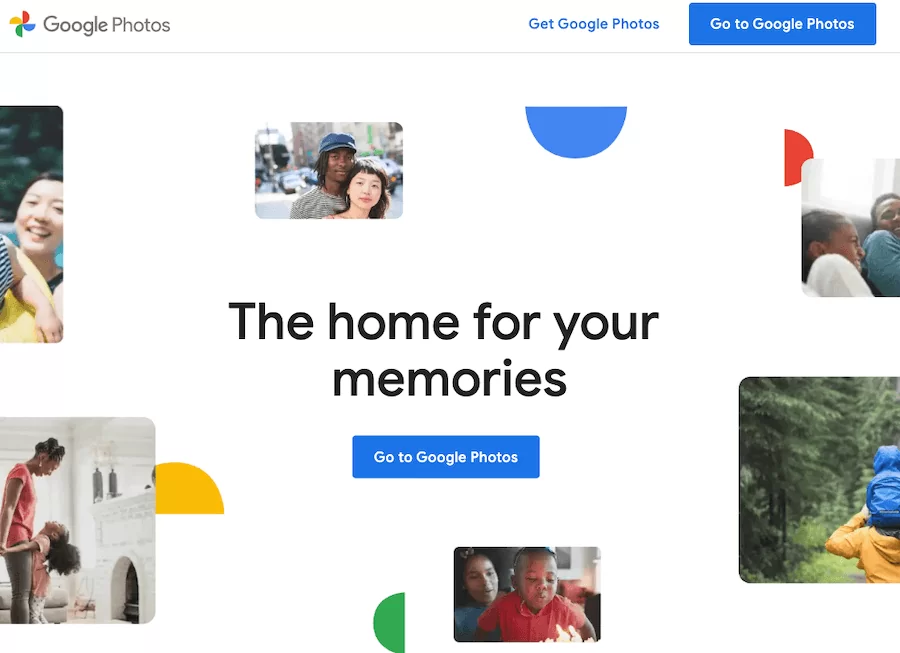 10

. Imgbox
Imgbox is a fast image-sharing website that offers free services. The services that Imgbox offers are similar to PostImage. You won't need an account to post photos, but you'll get access to more features if you create one.
It also allows you to customize your galleries and upload settings. Apart from that, it offers you unlimited storage for PNG, JPG, and GIF files. The limitation of each file upload is 10 MB.
11

. Photobucket
Photobucket is an affordable platform that offers you to host your photos to share or for backup. It offers you special organizing features that help you backup your photos in the terms of caption, hashtag, or title.
You can share your photos privately or publicly on various social media platforms such as Facebook, Pinterest, Twitter, and many others. You can also share the link to your profile so the audience can reach your album easily. Sort your albums into private and public.
Photobucket offers several subscription tiers to its users with a photo storage limit. You can also give it a try with their 21-day free trial.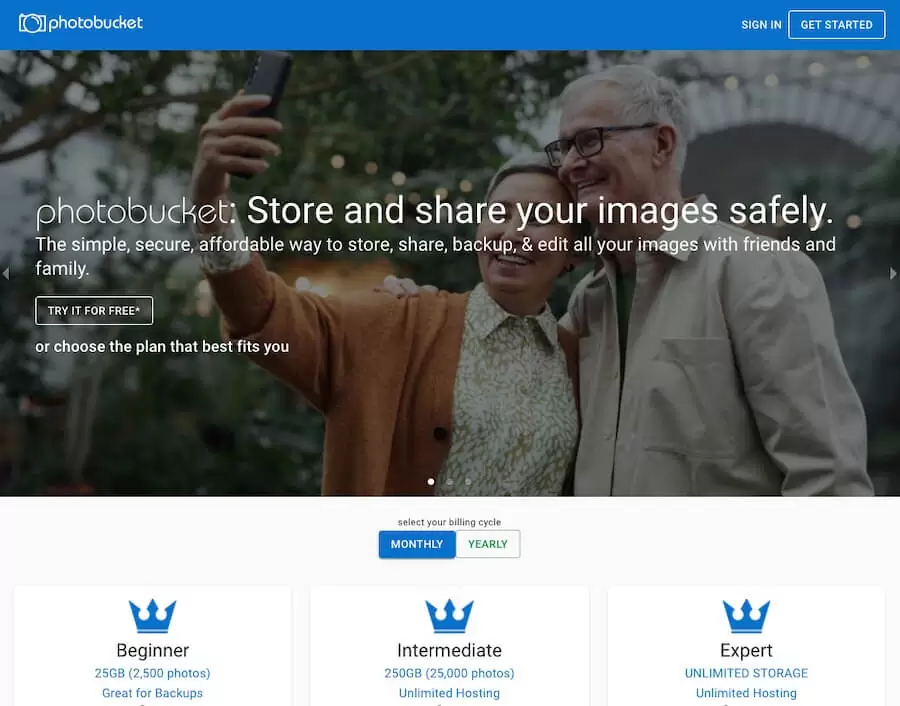 12

. WeTransfer
WeTransfer is a quick photo and file-sharing website. It offers you the easiest way to share big files, folders, and photo albums with your friends. Before sharing your photos, you must create an account that is free. With a free account, you can share files up to 1 GB.
You can also upgrade your account to unlock premium features and extend the transfer limit to 20 GB. You can password protect your file so others can't access your media without the password. This way your files will be safe and can only be viewed by people with the password.
You can share files on Gmail, Facebook, Reddit, Twitter, etc.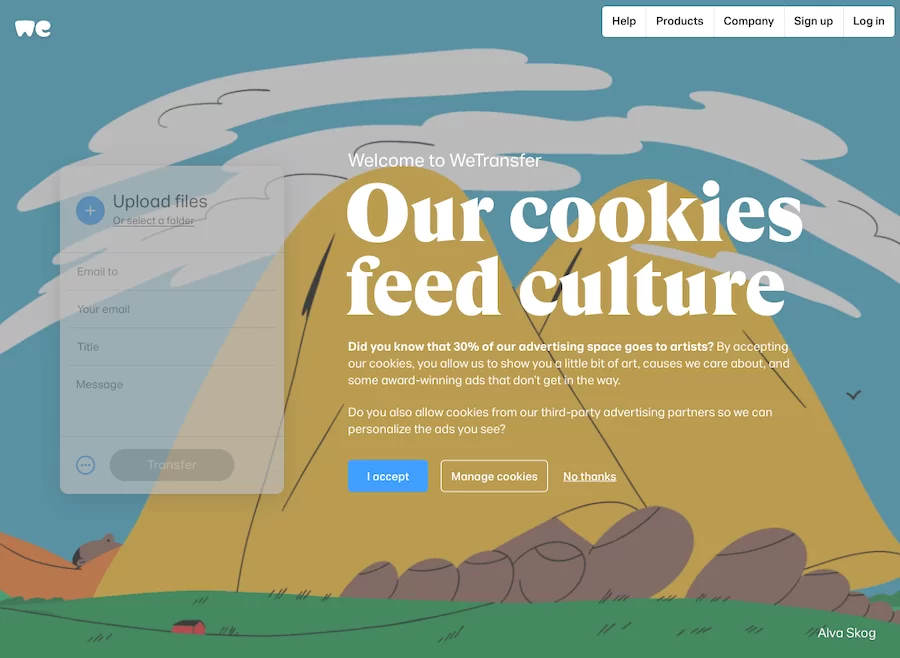 13

. Imgur
Imgur is a popular multimedia-sharing platform. Compared to other platforms, it is less crowded and still offers image hosting services. Here you can share news images, meme templates, GIFs, funny photos, and short stories. You can also explore viral tags that are trending on the internet.
You can sign up and create an account for free of cost. Scroll endlessly to kill your free time. Share posts to get popularity. If your post gets enough upvotes, your post will feature on the homepage.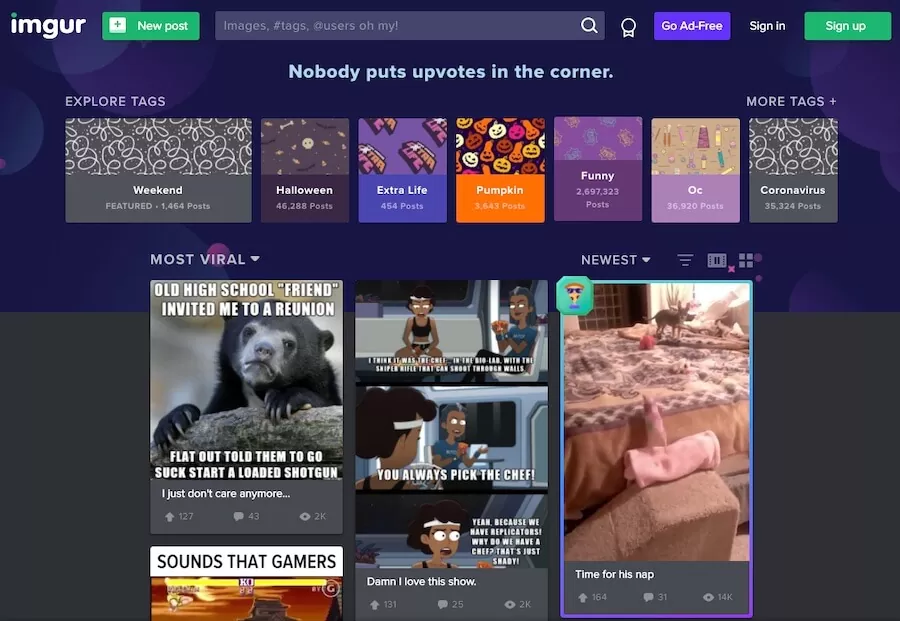 14

. SmugMug
SmugMug is not your normal photo-sharing website. It is created to offer portfolio needs to professional photographers and bloggers. It offers them to create a gallery space regarding their photography business.
The website has a huge community of photographers that are always ready to help with photo customization and presentation. It has also built-in e-commerce solutions which allow its users to choose companies who are willing to buy their creation. SmugMug offers a 14-day free trial for new users.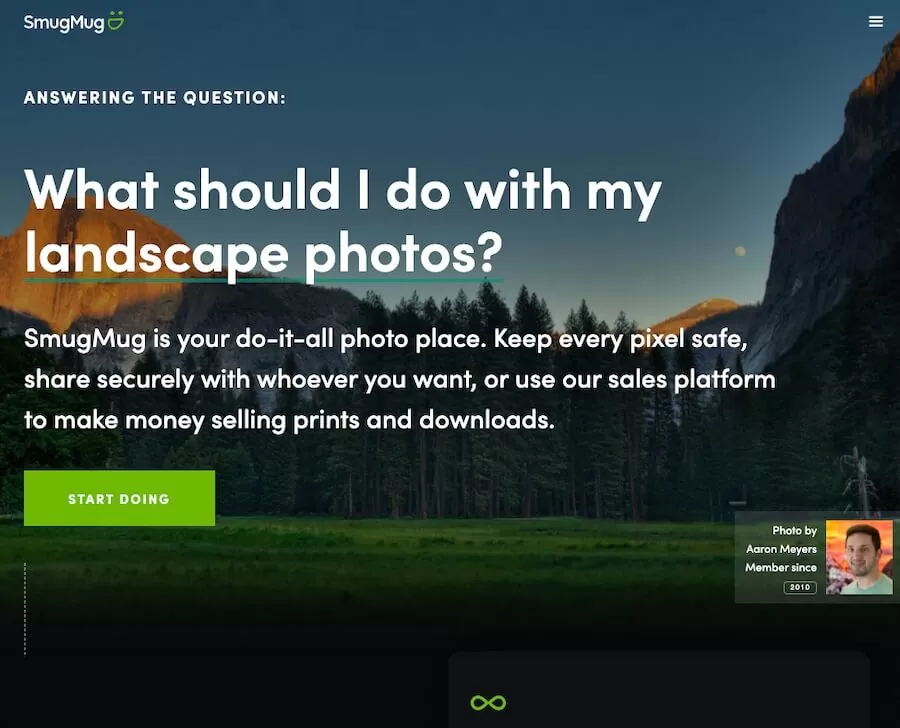 15

. Instagram
Instagram is one of the world's biggest photo and video-sharing websites. More than 1 billion active users use this social networking app worldwide. Instagram offers tons of filters and visual effects to its users.
People get popularity and exposure with hashtag trends. Users can follow celebrities, influencers, and meme pages to see their posts, photos, and videos. Instagram Reels is a short-video-based feature where people can share stories, memes, and dancing videos within 30 seconds.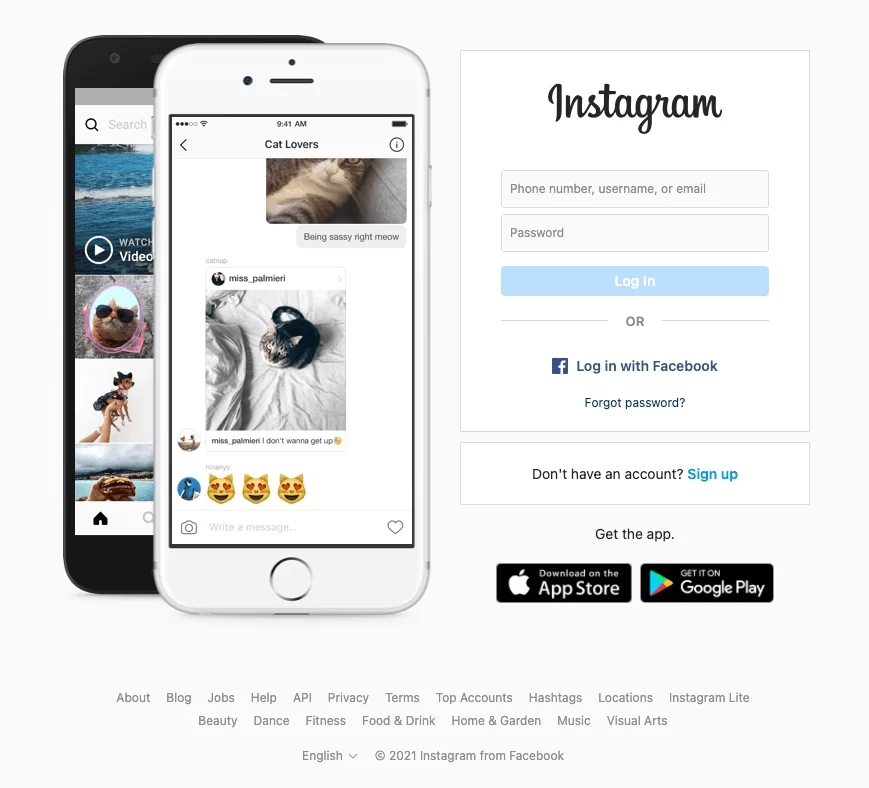 16

. Behance
Behance is a very popular platform among creative designers, web designers to share projects before they are made public. You can use this platform to share your graphics and get feedback from other community users.
Owned and managed by Adobe, Behance is a rich community of like-minded creative designers. If you are into graphics designing, web designing, you must be a part of this community.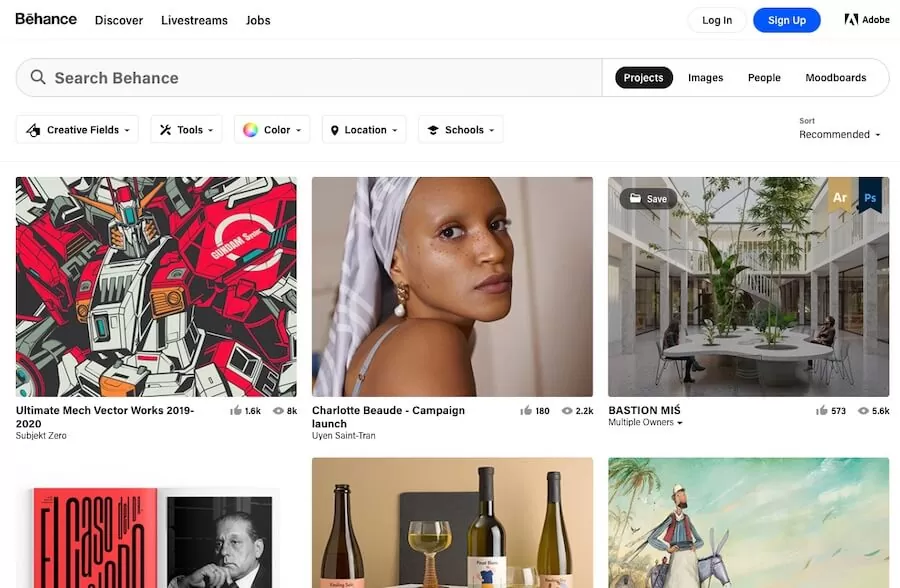 Conclusion
We hope you find your best photo-sharing website/app from this list. The list is a mixture of websites for professional photographers, photo bloggers, and usual scrollers. You can also join communities to sharpen your photographic abilities. Feel free to share your thoughts in the comment section.