AI Writing Assistant
Use the AI writing assistant offered by Writer to create your own writing guideline for your team so that no matter who is writing, the content is created with the same tone and vocabulary guideline.
You can use Writer styleguide to create a standard guideline for your team. Create your own list of words that will be used regularly by all your content writers, you can provide detailed dos and don'ts to follow.
This tool will help you to create high-quality consistent content for your business.
The advantage of this tool is that you can define your own terminology related to your business and the tool will suggest corrections accordingly.
That means, even you have multiple writer; the tool will suggest the corrections as per your brand requirement as that the content for your business is consistent throughout all medium.
The Writer tool works perfectly in any medium be it your blog, email or when you write on social media.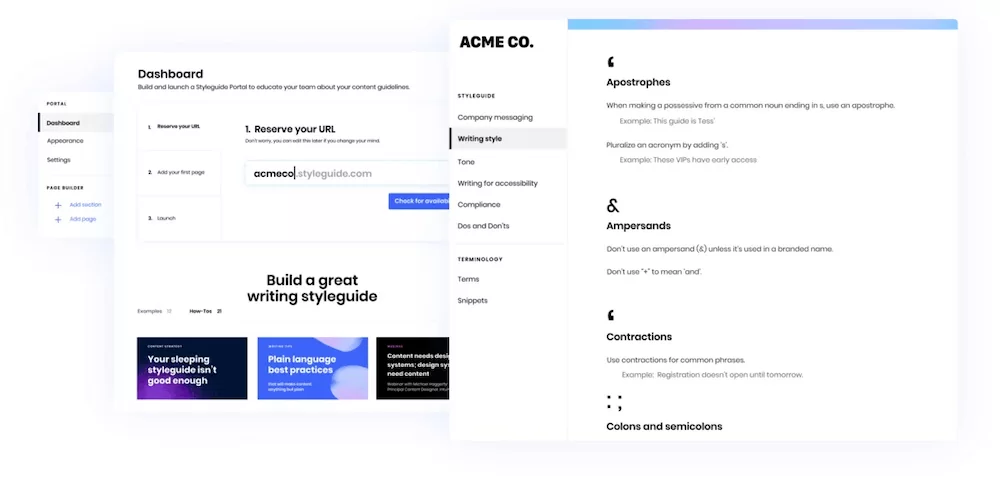 Use It Everywhere
Writer can suggest corrections no matter where you write. It works perfectly with most of the popular writing platforms, emails as well as social media sites.