WordPress initially started as a blogging platform and now it is powering more than 40% of all the websites in the world. You can read this article about detailed WordPress statistics to know more about the software.
If you are completely new to the website builder and the content management system that you can use to create a website without any information about WordPress. You will come across two versions of WordPress when you make a search and start learning about WordPress.
In this article, we will broadly talk about the self-hosted WordPress option that is a free to use open-source software.
How to Get Started With WordPress?
If you are a complete newbie, you might have so many questions about how to use the software, I'm not a tech savvy person so on and so forth.
But the fact is, you don't have to know anything about the software as it will be auto installed most of the times.
You need two basic components to build a website with WordPress. The domain name and the hosting where all your data and files will be stored.
So, when you get the hosting, most of the hosting providers come with an auto WordPress installation feature. That means WordPress software will be installed on your site by the time you complete the buying process.
That means, your WordPress site is ready.
What Kind of Site Can Be Created on WordPress?
WordPress started as a blogging platform. However, it has evolved with time and you can create any kind of website by using WordPress software now.
You can create a blog, a corporate site, a complete eCommerce site or anything else that you wish to create.
You will get themes and plugins for almost anything you can think of.
Once your basic WordPress installation is read, you can install a theme that is suitable for your business and get started. Or you can use a website builder such as Elementor to customize the design of your site completely without any coding.
Free Vs Paid WordPress Themes
WordPress themes are the design templates that you can use to create your website. You will find a theme for almost any niche you are in. For example, if you are using WordPress to create an eCommerce site, you will find hundreds of themes for that and similarly for other niches.
So, the themes helps you to save time while you design your website.
Now, the question is about using a free theme or a paid theme.
You will find so many free themes that you can use to create a WordPress site. While some of them are really good, it is recommended to use a premium theme.
Here's why you need to consider using a premium theme.
You can install a free theme right from your WordPress dashboard. Go to the WordPress dashboard Appearance >> Themes >> Add New. Find a theme as per your niche and install it.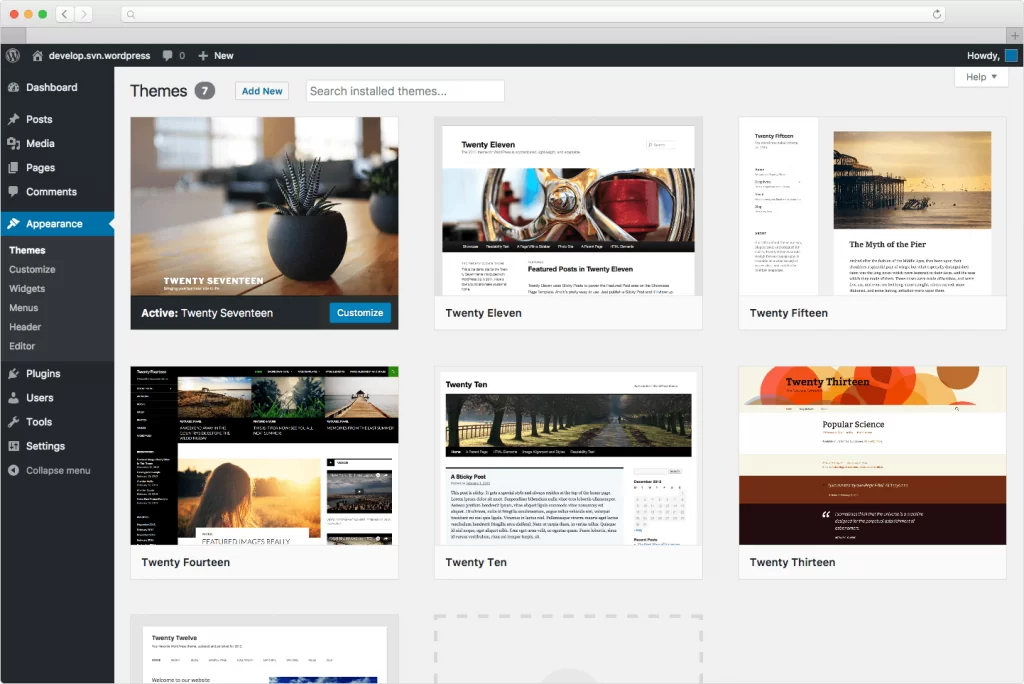 Using a WordPress Website Builder
Things are constantly changing around the WordPress ecosystem. While the themes used to be the only option for the design of a WordPress site (other than custom coding) the website builders like Elementor, WPBakery, Beaver Builder took over in the recent past.
These builders helps you to create a completely custom design for your WordPress site with drag and drop interface. You don't have to know coding to create a completely unique design anymore.
Even the core WordPress was migrated to the Gutenberg editor which is more like a website builder in itself. Don't miss this article about the best Gutenberg WordPress themes and the collection of Gutenberg block plugins.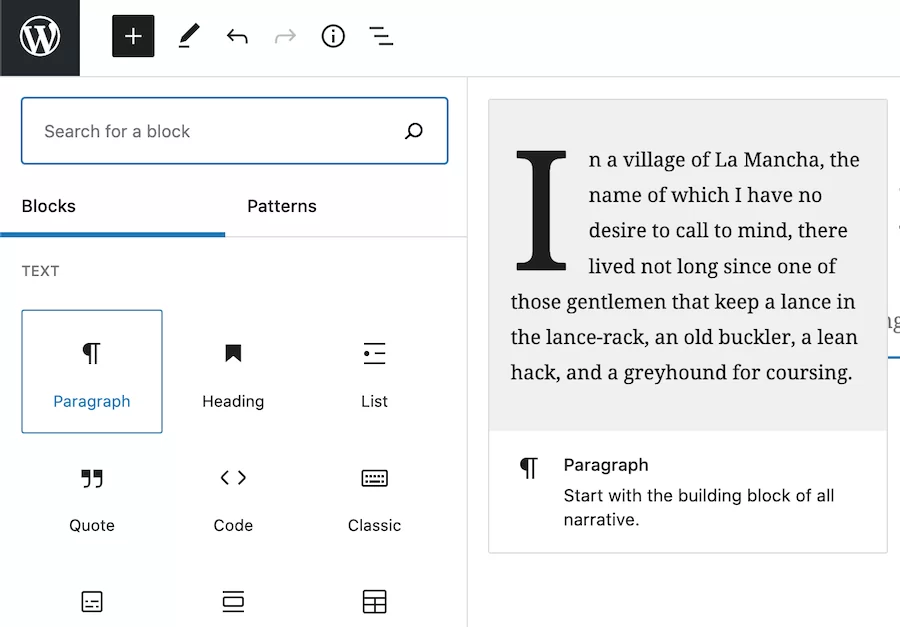 WordPress Plugins
Plugins are something that makes WordPress so popular and widely accepted website building platform. The plugins helps you to add unique custom functionalities into your WordPress site.
The website builders that we spoke about above are also WordPress plugins that add the functionality of a drag and drop designer. Similarly, you get WordPress plugins for eCommerce, social media management, and so on.
Like themes, the plugins can also be free as well as paid. So, depending on your need, you can install the plugins.
When we talk about WordPress plugins, there are certain plugin types that are required in almost any WordPress site such as an SEO plugin is required in every site.
The SEO plugin will handle all the on-page SEO functions of your site. There are popular SEO plugins like The Yoast SEO plugin, Rank Math etc.