WooCommerce is an open-source WordPress plugin that is created for eCommerce sites. So, if you wish to create your online store on the WordPress platform, you can use WooCommerce to bring in all the eCommerce-related features to your site.
While the core WooCommerce plugin is completely free to use, you may need additional premium plugins to add different functionalities to your site.
Is WooCommerce The Right Platform For Your eCommerce Business?
Before we move ahead with the article and understand what WooComerce has to offer, the important question is if WooCommerce is the right software for your business?
The answer could be yes as well as no. If you have a limited budget and you already understand the WordPress platform well, WooCommerce is the right platform for you.
You can use it and have all the advantages of WordPress while you manage your site. So, there will be less dependency on other developers. Also, WooCommerce offers almost all the features and options to create an eCommerce business of any size.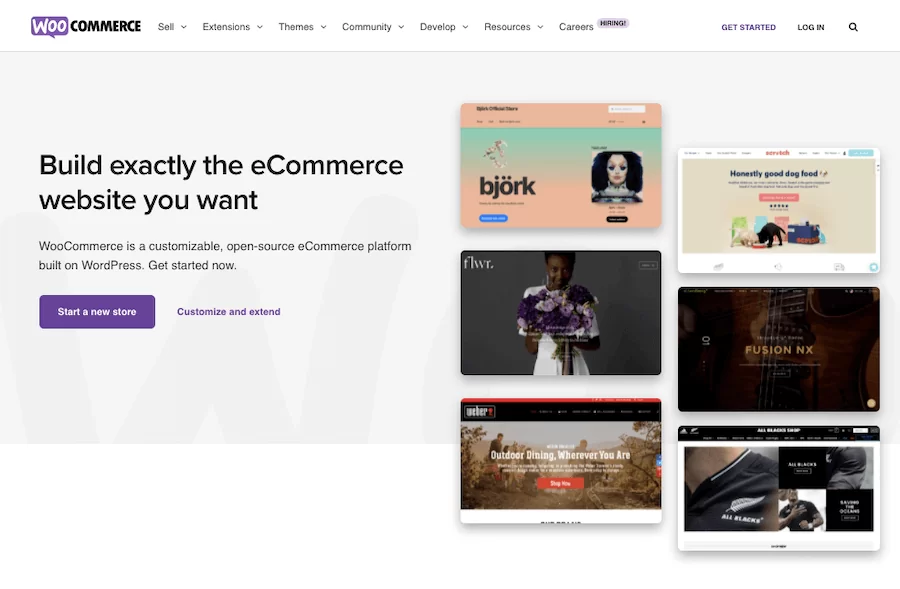 Some of the Advantages of Using WooCommerce
A perfect pick for developers
WooCommerce is built on the same principles that WordPress was built on. Since it works with one of the world's best content management systems, it integrates everything in one place.
The plugin is lean enough to easily integrate with hundreds of extensions and thousands of WordPress plugins. It helps you add more functionality to your store.
Countless themes
To create a unique user experience for your audience, WooCommerce provides your store with numerous themes and unlimited customizations. You can even customize your settings according to your location.
One of the important advantages of using WooCommerce over any other platform is that you get access to a large collection of quality eCommerce themes that you can use to design your online store.
You are not restricted to using a theme from the WooCommerce site, but you can go for any third-party theme that is compatible with the Woocommerce plugin.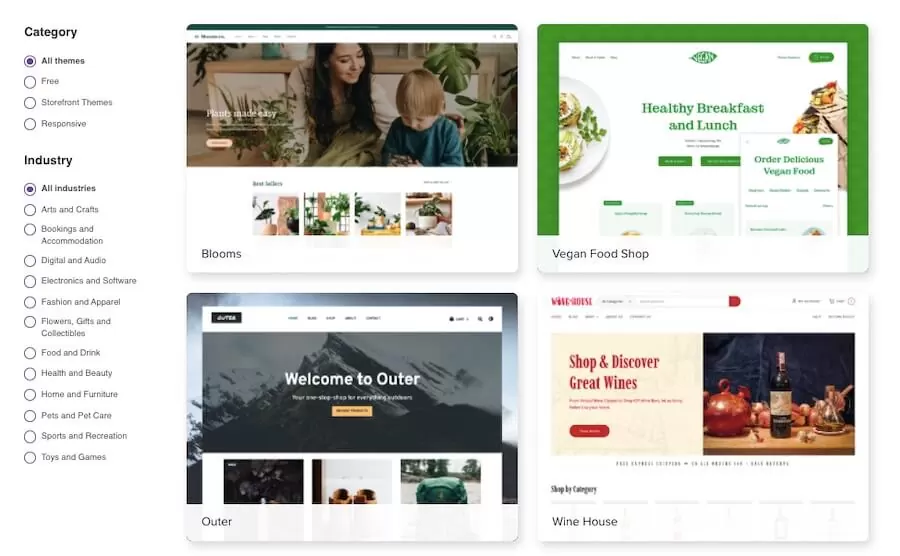 Geolocation support
Geolocation support will detect your customer's addresses and automatically calculate their tax and shipping price.
Payment processing
Although WooCommerce provides popular in-built payment options, you can add a few more through add-ons.
With WooCommerce, you can collect payments, track cash flow, and manage recurring revenue directly from your store.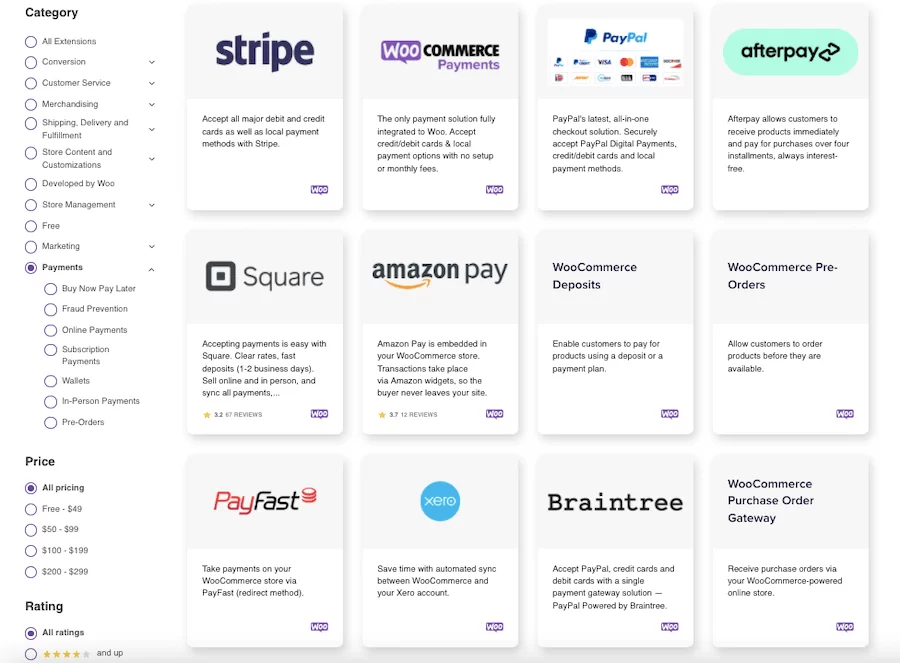 Ease of Use
If you're already familiar with WordPress, you won't face many difficulties in setting it up as it integrates perfectly with the platform. You might find getting started troublesome at first.
For installation, you just have to install the plugin and hit the activate button. After the plugin is installed, the wizard will guide you through the shipping and taxes, adding and categorizing products, setting attributes, and much more. The customization settings will depend on the theme you select.
You'll see plenty of customizable settings such as inventory, discounts, orders, product images, and much more in its tabs.
Overall, the installation process can be slightly overwhelming for beginners, but a little help from WooCommerce tutorials will get you started.
Plugins and Extensions
One of the most significant advantages of switching to this e-commerce platform is its easy adaptability with third-party WordPress plugins and other WooCommerce extensions.
WooCommerce allows you to apply over 400 extensions that usually come at a price. You'll find a plethora of add-ons and extensions on the WooCommerce sites, such as payments, order fulfillment, check-outs, and even subscription forms add-ons.
Since most third-party WordPress plugins seamlessly integrate with WooCommerce, you can take the advantage of beautifying your online store.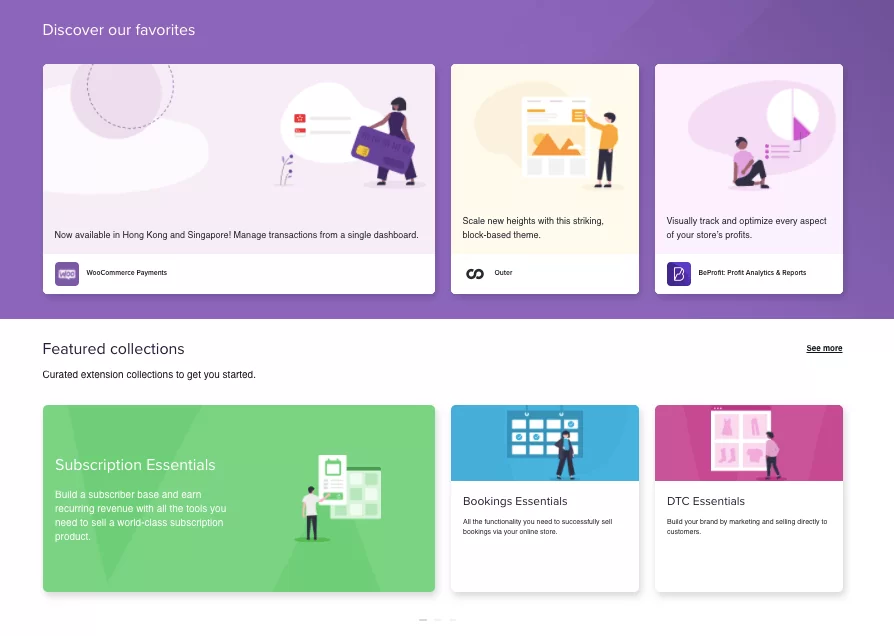 Safety
While WordPress and WooCommerce do their bit to add security to your website, the increase in the safety measures depends on your shoulders.
First, you'll have to rely on a reputed host for your website that helps in preventing attacks. It should keep your software up-to-date.
Besides being a reputable host, you should consider using only high-quality plugins in your store. Avoid using plugins that have become obsolete or aren't updated for quite a while. 
Also, purchase a good SSL certificate to keep your customer information as safe as possible.
Overall, you would've to make some efforts to maximize the security of your e-commerce site.