A core feature of Vimeo Livestream is that it broadcasts to any scale of audience, no matter which type or area of audience you are trying to target. From live streaming of training to town halls, Vimeo Livestream offers it all.
The platform has powered over 10 million successful live video events from all around the world. Vimeo Livestream also offers dedicated support, SLA, training, account management, and top-class award-winning production service.
The team has taken a tiered approach for its pricing plans. Users are offered four different plans, ranging from $7 and going all the way up to $75/month. Beginners and budding video streamers can get the basic live streaming functionality at just $7/month.
The catch with Vimeo Livestream is that for professional and developers-level features, such as API access and monetization of the live video content, users would have to buy the most advanced plan, priced at a whopping $75/month.
An interesting thing about Vimeo Livestream's pricing plan is that a wide range of plans is available for all kinds of users and budgets. Apart from the four core pricing plans, Vimeo Livestream also offers an enterprise-service, named "Livestream".
Keeping in mind the integrated features and its intuitive pricing plan, Vimeo is a viable solution for all kinds of broadcasters and video streamers, such as educationists and video gamers.
Although there are a lot of amazing features available in the list of its alternatives, Vimeo Livestream is not a bad option.
Vimeo Livestream's core feature and its biggest selling point is its CDN or the Content Delivery Network, which allows you to deliver your videos to your viewers. Vimeo Livestream's integrated CDN boosts up the content delivery speed and the overall quality.
It also solves down the famous buffering issue for people with bad network problems. This is done as CDNs leverage the power of massive server farms and global networks spread across the globe.
People trying to view their content are automatically routed to the closest servers for enhanced quality.
Better Production Quality
The Livestream Studio enables you to connect with any camera and switch between different cameras to improve the overall production quality. You can also connect pre-recorded video to your live stream to add a different angle to your video.
You can mix it up with the audio mixer to enhance the quality. You can download the video whenever you want.
Engage Your Audience
The platform comes with a number of tools to boost viewer involvement and increase overall engagement.
It comes with Q&A, live polls, audience chat, and custom calls to action options to enhance the quality of your overall production, engagement, and ROI.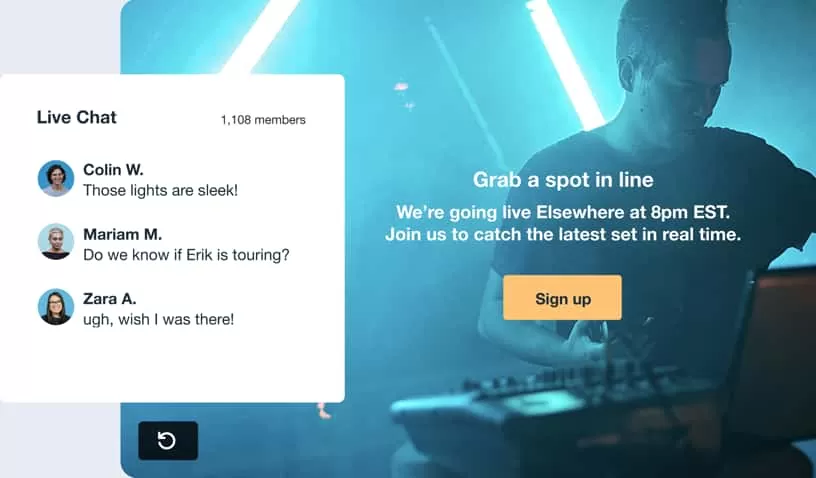 Livestream to Top Social Sites
You can live stream your event on the top social sites like Facebook, LinkedIn, YouTube, Twitch, or even through a custom app so that you can reach a wider audience by giving them an opportunity by choosing the platform they use.
Live stream in full HD
Live streaming events, programs, online classes are very common around the world. However, the quality of streaming can be different depending on the platform you choose.
Vimeo Livestream gives you the option to stream your event in a full HD quality with limited bandwidth.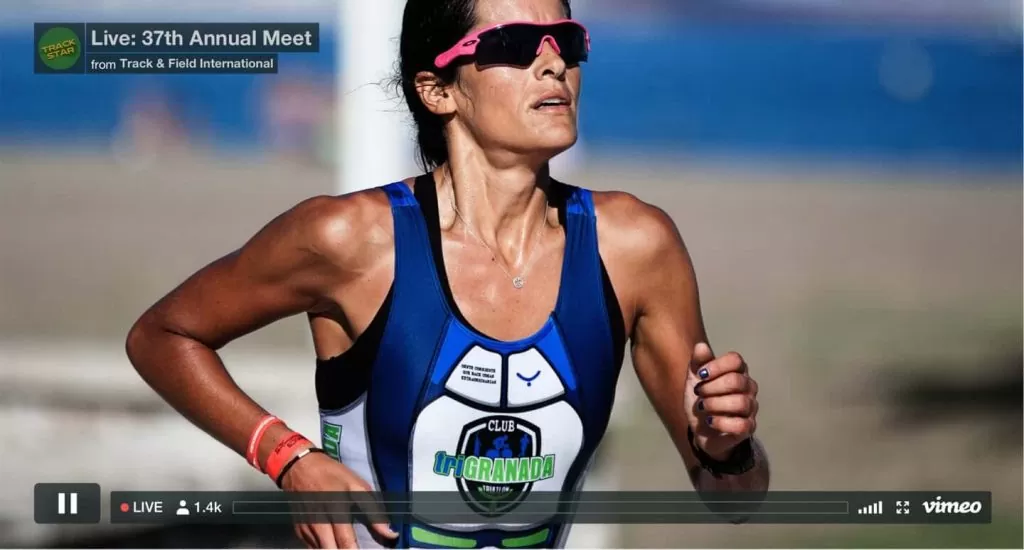 Protect Your Private Streaming
Not all live streams are for the public, there are many live streams that are targeted to specific groups. For example, many online schools and colleges live stream only for their students. There are many events that are live-streamed for the paid members with tickets.
So, to make sure that your private streams are well protected, Vimeo Livestream comes with a number of protections such as password protection, embed permissions, or a central hub with SSO for your internal teams.

Storage and Bandwidth
All Vimeo Livestream pricing plans are packed with different sizes of storage and bandwidth. While considering a pricing plan for your next video streaming project with Vimeo Livestream, make sure you have your storage goals set.
Video Content API
If you are more on the technical side and looking to make use of the programmatic advantages of Vimeo Livestream, then the platform has a lot to offer to you. The integrated video content API simply boosts your efficiency.